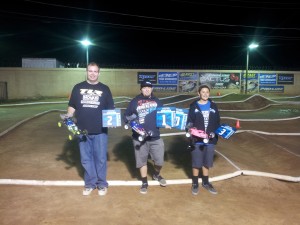 In what was the final Arizona State Championship at the Scottsdale location of Hobbytown/SRS, JConcepts/Team Associated/Reedy driver Ryan Maifield once again stamped his legacy on the event by claiming the top two titles in the state. With 28 years of heritage, the "States" have always been a staple of racing in Arizona and Ryan has been a part of the event since he was six years old, some 21 years ago.

With a unique one-day event for each electric and gas, Maifield took the TQ and win of 2WD Modified Buggy on Saturday using JConcepts Bar Codes on his JConcepts equipped Associated B4.2 Factory Team and Centro conversion. Facing ever-changing track conditions, Maifield adapted his setup and driving to win A1 and A2 convincingly ahead of Billy Fischer and JConcepts/Associated/Reedy teammate Tommy Hinz.
On Sunday the gas engines were fired up and Maifield again dominated the competition this time in 1:8 Gas Buggy with his JConcepts equipped RC8.2 Factory Team running Metrix tires in red compound. Winning the main event by an astonishing four laps over 30 minutes.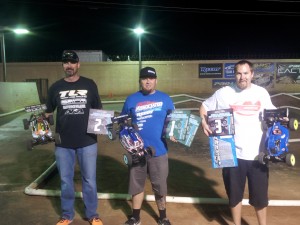 Congratulations to Ryan and Tommy and a fond fairwell to the popular Scottsdale track. Look for them again at the new Hobbytown location in March for the Cactus Classic.
Thanks to Team Associated for the report and Ricky Gaynor for the photos