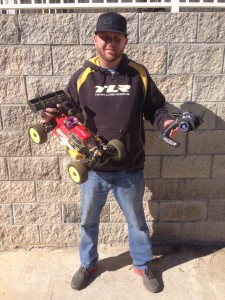 JR Mitch wins Round 1 of the Nitro FORCE Series with JConcepts
The Florida Nitro Series began at famous Lake Park raceway just outside of Tampa. With a prior commitment for the weekend, JR Mitch would show how bump ups work in Nitro racing. Showing up Sunday morning fresh with zero track time, he wasn't concerned with the current 'hot line', he made his own. With morning practice and jumping into the lower main, track time on the current surface would work to his favor. Moving through and in to the B Main, then on to the A Main. At the tone of the A final, Mitch started moving his way through the field from his bump up spot at the back of the grid. His TLR 8ight 3.0 on JConcepts Hybrids in Green compound were the winning ticket to take control of the race and go to the end.

Congratulations to JR Mitch for the win, all of the racers, and the club and members at Lake Park for an excellent event.