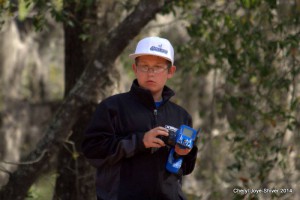 We spend some time talking with JConcepts Team Drivers to learn a little more about them, their racing background, race day rituals and more.
This week we speak with Associated/JConcepts driver Daimon Borkowicz…

---
How did you get started in radio control, and how long have you been racing?
When I was 8 my dad bought me a Traxxas stampede. Then my dad helped build a local track and that got me hooked and I have been loving it for about 7 years now.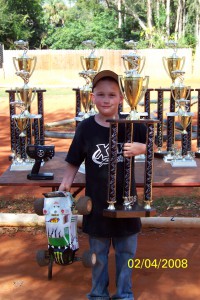 What's your favorite class? And why?
I really enjoy both 2wd and 4wd buggy depending on the track, but if I have to pick one it would be 4wd buggy. Mainly because I believe it fits my driving style a bit more.
How long have you been racing for JConcepts?
I have been racing with JConcepts since 2010.
What race do you look forward to the most every year? What makes that your favorite?
My all-time favorite race to go to every year is the Reedy Off-road Race of Champions. It's always at an awesome track and the competition factor is just really exciting to me. Everyone is super fast and also super close in finishing times. Not only is the open division exciting to watch but seeing the invitational class is amazing watching thirty of the best drivers in the world going head to head for a total of 18 races with 16 of them counting.
What R/C accomplishment are you most proud of?
I haven't had any really big wins yet but I think my biggest accomplishment so far is making the 4wd modified A-Main at the 2014 Cactus Classic I believe many people would agree that the Cactus is slightly harder than a national event having not only the fastest people in the U.S but drivers from around the world competing.
When you're not at the track what do you like to do for fun?
When I am not at the track or wrenching, I enjoy a good game of call of duty on Xbox. Other than that I enjoy watching movies and listening to music.
Do you have any advice for the younger racers when it comes to balancing School and racing?
That's always tough trying to balance a sport you love and school at the same time. I think the biggest thing is though is whether you like it or not you have to put school 1st in line. Sponsors will see how you're doing in school and not only can that affect you at the track but it is also going to affect your future as well and that's something you have to deal with. Staying up to date with all your work and making sure your teachers are fully aware of what you're doing is very important.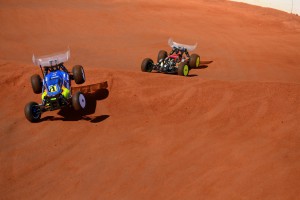 You started at a young age and have had to deal with racing against adults much older than you. With that in mind, do you have any advice for other kids that might be a little hesitant to mix it up on the track with the adults?
The biggest thing is that knowing everyone is "beatable". No one is unstoppable and the only difference between you and adults is age difference. Kids I believe have an advantage over adults with not only hand eye coordination but the ability to adapt and learn faster.
Apple or Android?
I could go into a very long conversation about this but I believe android is more powerful with the functions and capabilities even when you jailbreak an Iphone you still don't have quite the operating system. But at heart I am an Apple fan not only for the bandwagon factor but because it is very simple to use, less risk of screwing something up and when you plug your phone into your PC everything is in one place and I love that. But I will never own an Apple PC, Windows for the win.
What's your favorite source for R/C news?
Well lately you can find everything on Facebook, but I really don't have a favorite source. I mainly see most of my news on liverc.com for the simple fact it is right there when I go to watch a race.
Who are some of the people that have helped you the most in RC?
First and foremost my dad, without him I would have never gotten started in RC. But for the people who brought me up in racing its Jason Ruona and Paul Wynn. Without the help and support of them I would not be here where I am today. Any success I have had is because of them and I cannot thank Jason, Paul, or my Dad enough for all the support and mentoring they have given me and it really means the world to me.
We want to thank you for taking the time to answer some questions. If you'd like go ahead and give a shout out to your sponsors.
I would like to give a huge thank you to Team Associated, JConcepts, Reedy, Airtronics, EZcustoms, and Stickit1 for all their help and support over the years and I am really happy to be driving for all of them and hope to for many years to come. I can't wait to see where this journey will take me!