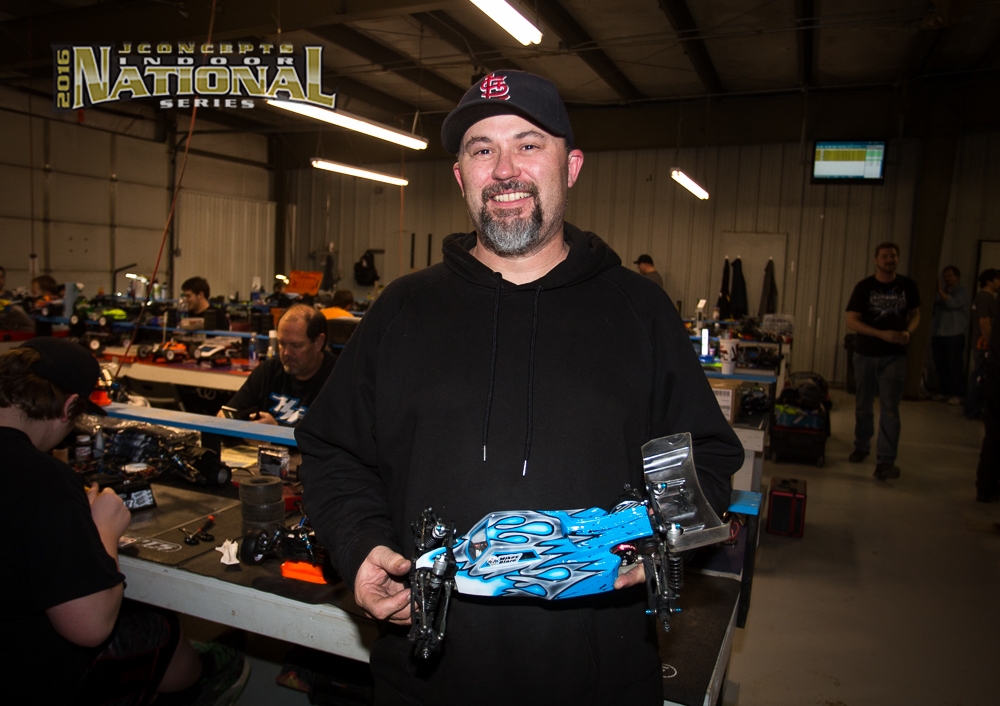 After 2 rounds of qualifying, Lucas Duncan's perfect TQ streak came to a halt with Mike Marshall taking the TQ in the 2nd round. Top seed, Ken Schueler would finish strong with a 2nd place finish.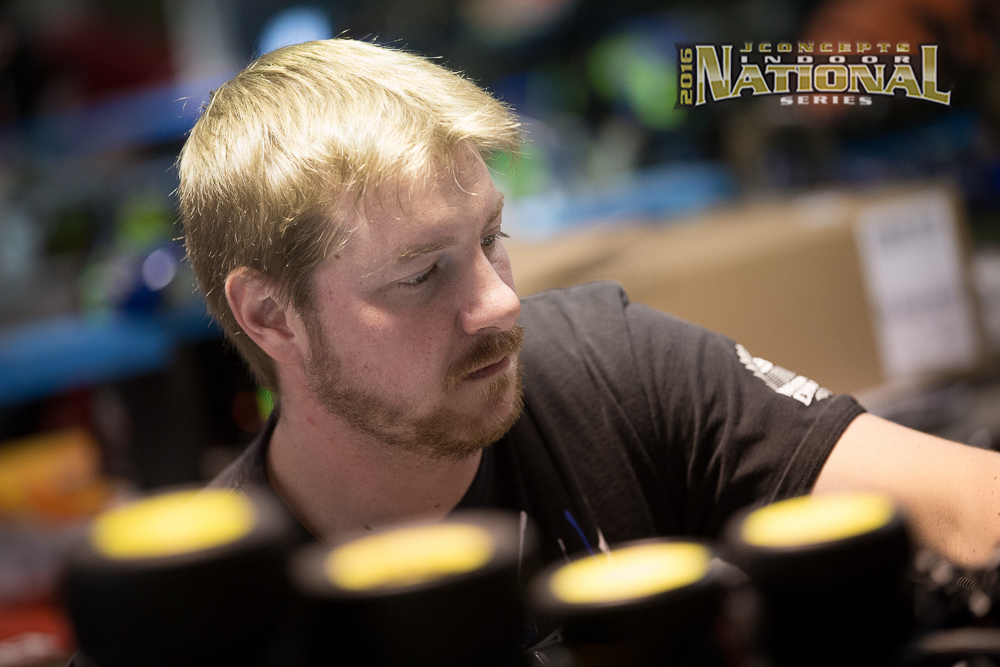 Meanwhile, in the other stock classes, it was Lucas Duncan doing business as usual taking TQ in stock truck by nearly 5 seconds and also in stock short course with nearly the same margin showcasing his dominance.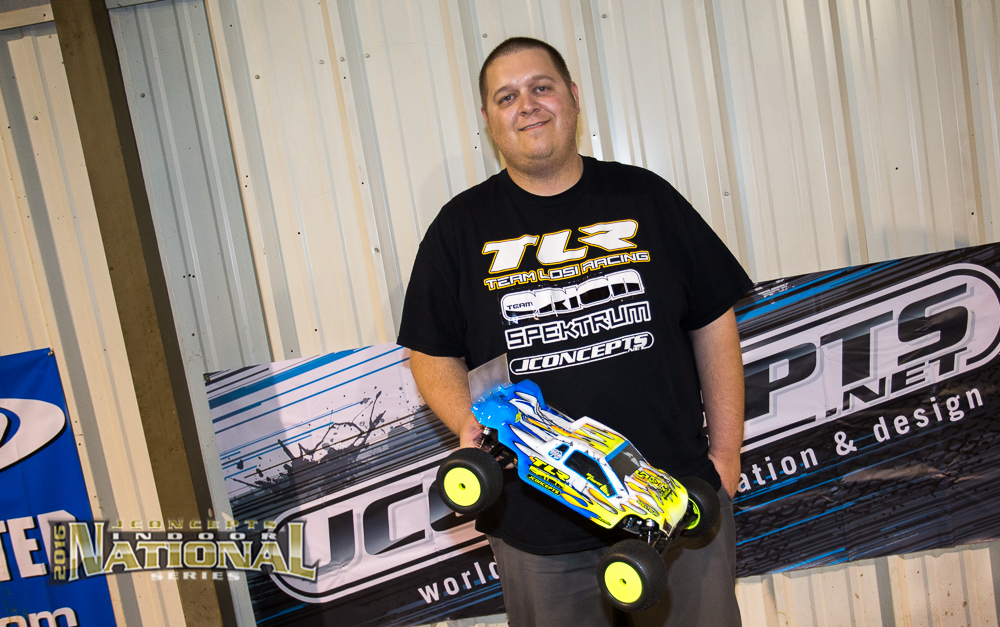 The modified truck class saw TLR/JConcepts' Max Flurer once again fastest taking TQ with an 18 lap 5:03.4 over AE/JConcepts' Tyler Jones who had an 18 lap 5:06.9. With 2 TQ's already under his belt, Flurer will take the overall TQ in mod truck.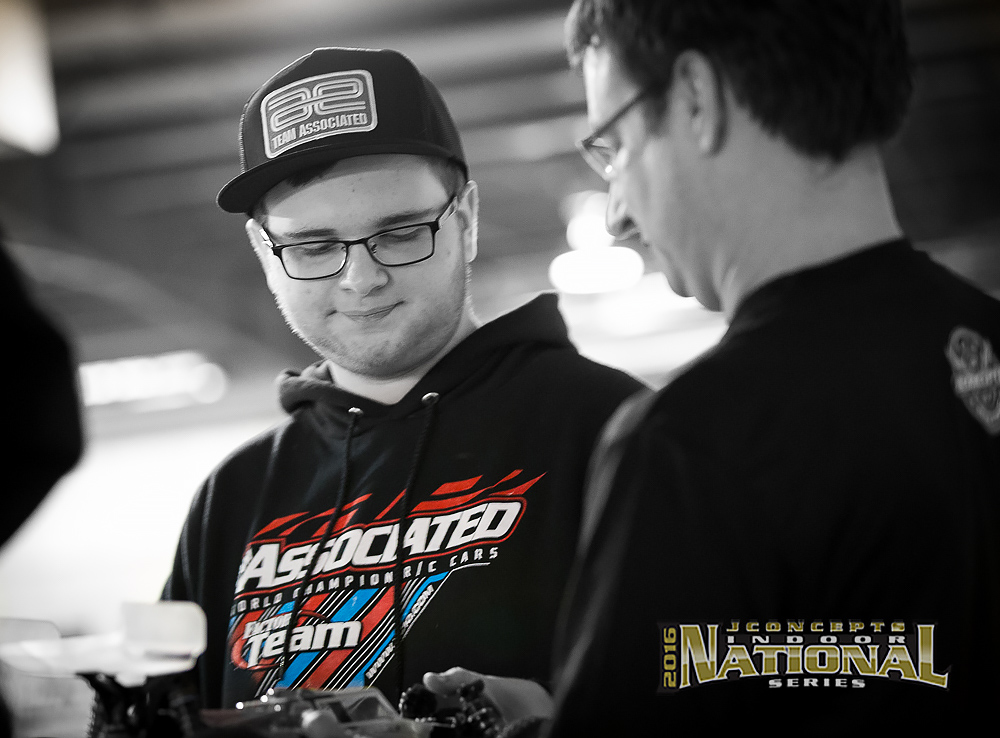 Finding the speed to take another TQ in 4wd modified, AE/JConcepts' Alex Kosciuszek's performance in 4wd has been nothing less than stellar. Putting in the only 20 lap run of the round, Alex K puts his Reedy 4wd Open stamp of approval and seals up the TQ spot. Durango/JConcepts' JP Richards would fall just short of a 20 lap run with a 19 lap 5:01.4. Only .5 seconds behind Richards, AE/JConcepts' Daimon Borkowicz would start to find his groove and finish 3rd for the round.
Driving like a man on a mission, Borkowicz would blaze the track in 2wd modified leaving the rest of the pack to play catch up. Earning fastest lap and fastest time in round 2, Borkowicz will look to do the same in round 3. With an early mistake that made his work a lot harder, Alex K would climb the ladder all the way back to 2nd and only .2 seconds behind his younger teammate. Flurer would finish 3rd in a close 3-way battle between the JConcept drivers.
Tune in as we are on the final round of qualifying here in St. Louis.