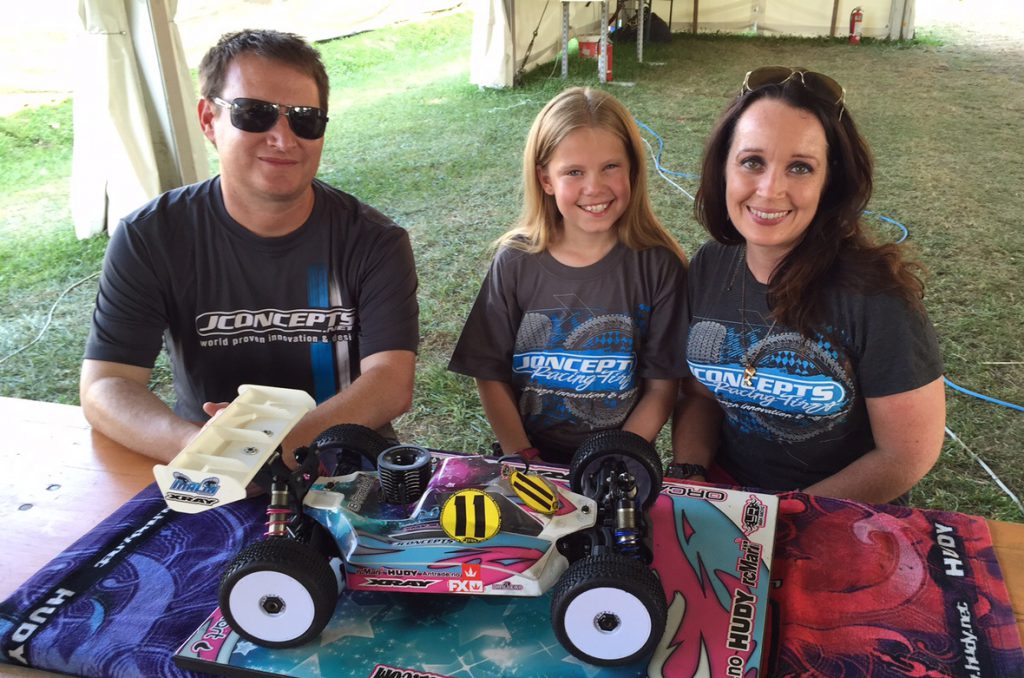 The world is going to soon be in awe of the 2016 Junior European Champion in years to come. As she's only 11 years old, this Norwegian slayer has become the faster junior in Europe. Constantly working to get faster, she has tuned up her skills with countless hours of practice and endless laps. From her testing results, Malin is down with the new 4wd Swaggers and Pin Downs rears and here's what she had to say…..
"I Improved my 4WD lap record at CARTEC RC Arena in Sandefjord, Norway today. The slightly changed layout (easier wall ride) resulted in a 16.024 lap down from a best of 16.643 last time I visited. But the real improvement came when I changed to a set of the new JConcepts 4WD Swaggers and Pin Downs. I was immediately able to push much harder and ended up with a best lap of 15.741
😃
👍
The JConcepts tires are so much more consistent, easier to push and last way longer than the competition's equivalent tires on EOS carpet
😉And no modifications to the front tires is needed at all. I only cut the outside row of pins in the rear
👍Definitely my new favorite combo for the widely used EOS carpet!"
Get yours while supplies last at JConcepts and also use the discount code holiday20 to save 20%!!
Part Number: 3166-010 – Swagger 4wd Fronts
Part Number: 3136-010 – Pin Down Rears