In each class, at every race, there can only be 1 winner. Yet, some are able to always rise to the challenge and come out on top. Whether it be amazing talent, countless hours of practice, knowledge and experience, everything must go your way to produce the results needed to claim an overall Championship title in the JConcepts Indoor National Series.
Inspired from his first ever 'Big Race' event over 2 years ago at his local home track, Shane Borden put in a lot of time and dedication to slowly rise through the ranks to eventually accomplish a major goal of his and become the JConcepts INS 17.5 Expert Stock Buggy Overall Champion as well as capturing the Modified Short Course title as well. Read his interview to understand a little more about Shane's experience throughout the 2016 JConcepts Indoor National Series.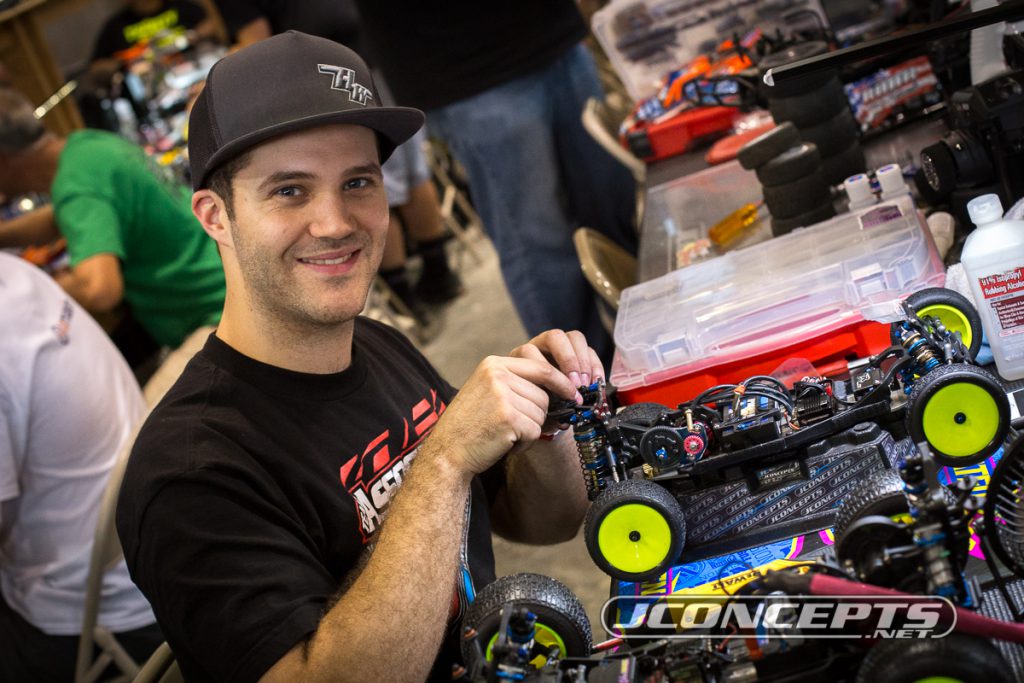 Please introduce yourself…. Name, years racing, team/sponsors, and home track.
My name is Shane Borden and I've been racing for 3 years now. I have an awesome group of people who support me including Team Associated, JConcepts, Hobbywing, SchuurSpeed, Lunsford, Sanwa, MIP and Fusion Graphix. My home track is Tacoma R/C Raceway ran by Scott Brown up in Washington.
Tell us about your INS experiences…….. What made you decide to participate in at least 3 of the 5 nationwide races? Which races did you attend?
The first "Big" race I went to was the JConcepts INS at my home track at TRCR in 2014. I had been racing for less than 6 months at that point, but I was so pumped about the whole scene that JConcepts brought to Tacoma and was hooked on the Indoor National Series! After that race in 2014, I was determined to get faster so I could follow the series the following year and be competitive in my classes. I ended up going on to do the series in both 2015 & 2016. This year I went to the races at Tacoma R/C, Amain Hobbies at the Outback, and the finale at Speed RC. All 3 events were great which is what keeps me coming back! I plan to attend at least 3 of the events next year also.
What was your results in the races you attended (for the class(es) you prevailed as overall Champion)?
In 17.5 Expert 2wd Buggy at my home track at Tacoma R/C Raceway, I got the TQ but had a rough main event that I ended up with 4th overall. In Chico I got 2nd to fellow JConcepts' driver, Kyle Layton, and at the Finals at Speed RC I also finished second overall which was just barely enough to win the overall championship over Douglas Hobbs which is good buddy who I race with at my home track so it was fun to race with him in the series too!
In 2wd Mod SCT I finished with a 2nd at TRCR, 4th in Chico at the Outback, and finished it off with a TQ and win at the Finals at Speed RC to win the overall Championship.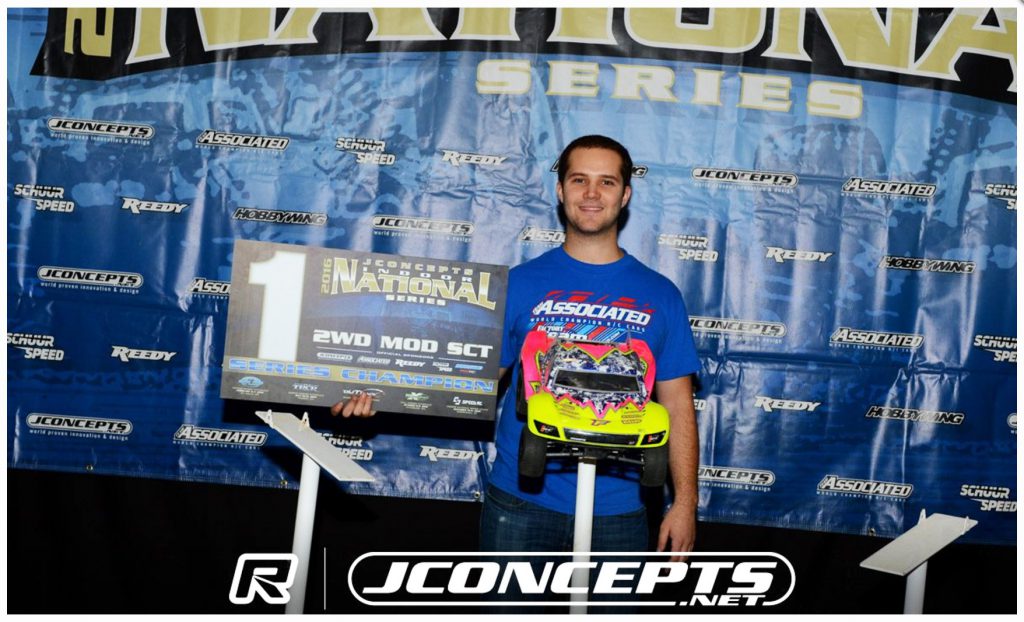 What were some of the challenges you faced and how did you overcome them? Any secrets to your success?
Honestly, I think the hardest part for me (which might be an average answer) was car setup. Not just going from track to track, but this year I went from the Team Associated B5m to the B6 with a laydown transmission which I have to say is an awesome car, but that added a whole new obstacle. I felt like everyone was going so much faster with these new cars so having that "Dialed" setup at each and every event was key. As far as my secrets, I just asked a lot of questions to anyone I could to get advice on setup or what they were doing and why. I was also lucky enough to have the time to go on practice days and just try different tuning options back to back so I personally knew what each change would do so when I went to an unfamiliar track, I could change my car to be on pace.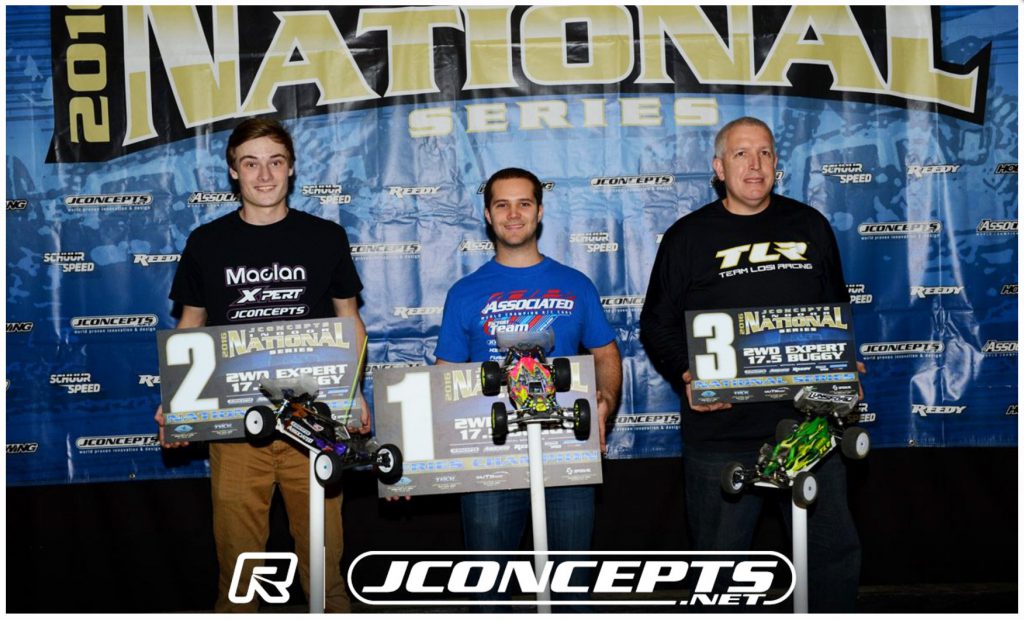 Could you talk about your best memory from the series, your favorite battle on the track, or who your toughest competitor was during the series?
You know when I look back on the series I think about not only the racing, but the good times just hanging out in the pits with your buddies. For my toughest competitor for the classes I raced in during the series……. I would have to say it was Douglas Hobbs. He was right there the whole series and he even beat me at our home track, Tacoma R/C, so he didn't make it an easy series in the 17.5 2wd Buggy class that's for sure.
What JConcepts products did you use and what's your favorite JConcepts product to date?
For my B6 I used a Lightweight S2 body, Aero Rear wing, Fin Titanium Turnbuckles, Dirt webs up until the Space Bars were released. Then I started running Space Bars with yellow Mono wheels, the precut chassis protector, and the black aluminum shock caps.
For my SC5m I used a Lightweight High Flow and HF2 body, and Dirt webs on black Hazard wheels.
My Favorite products have to be the S2 body for the B6, and the new Space Bar tires.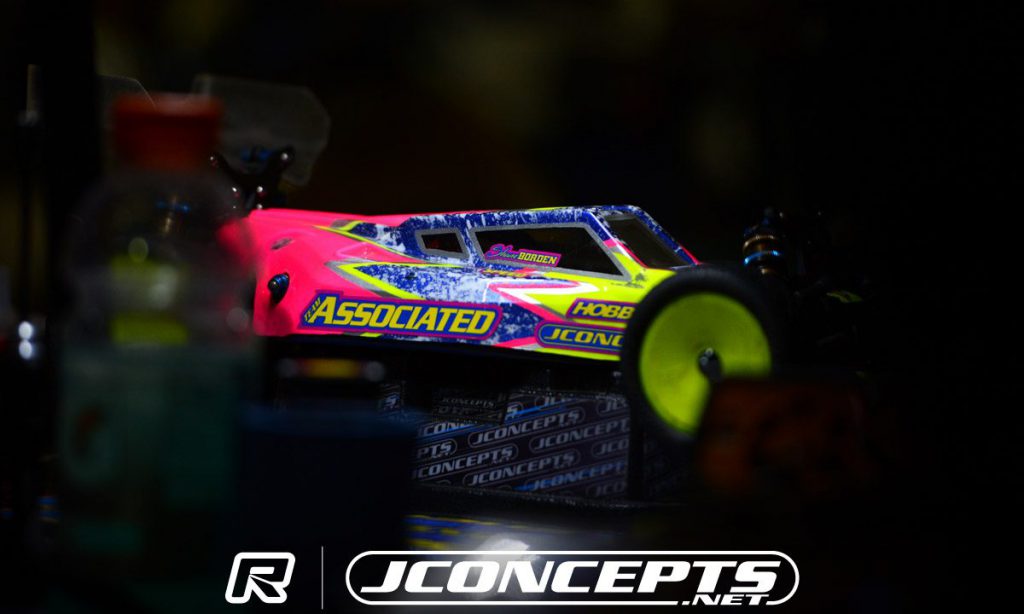 For other drivers that are on the fence about attending the JConcepts Indoor National Series in the future, what advice would you give them as a series champion?
I think that the JConcepts Indoor National Series has really set the bar for what a Series should consist of. Each and every event consists of the main things you want from any race which is a ton of competition, amazing tracks and facilities, practice seeding the night before qualifying starts, product support on hand from multiple great companies, good memories and so much more that I know I'm forgetting!
Who would you like to thank?
I would like to give huge thanks to everyone who supported and helped me during this series including Jason Ruona, Brent Thielke, Ron Schuur, Sean Maybell, and of course my Dad for traveling with me to a couple of the events! Also a shout out to Scott Brown, the owner of my home track Tacoma R/C Raceway, for keeping the RC Scene alive in the Pacific Northwest!!