The 1st race of the Spring Super Cup Series kicked off the year with nearly 220 entries from all over Florida and the east coast in attendance for Florida's first major race on astroturf! The weekend started off with some unscheduled rain on Friday, but luckily for the racers, round 1 was held at the massively covered Beachline Raceway in Cocoa Beach, Florida on January 14th – 15th.
After Saturday morning practice, racers had 1 qualifying round that started at 12:30pm and another round on Sunday morning. Typically, the Super Cup is a one-day affair, but shortly after the round was over, the JConcepts awards banquet was held for 2016 Fall Super Cup and racers were treated to prizes, drinks, and good laughs.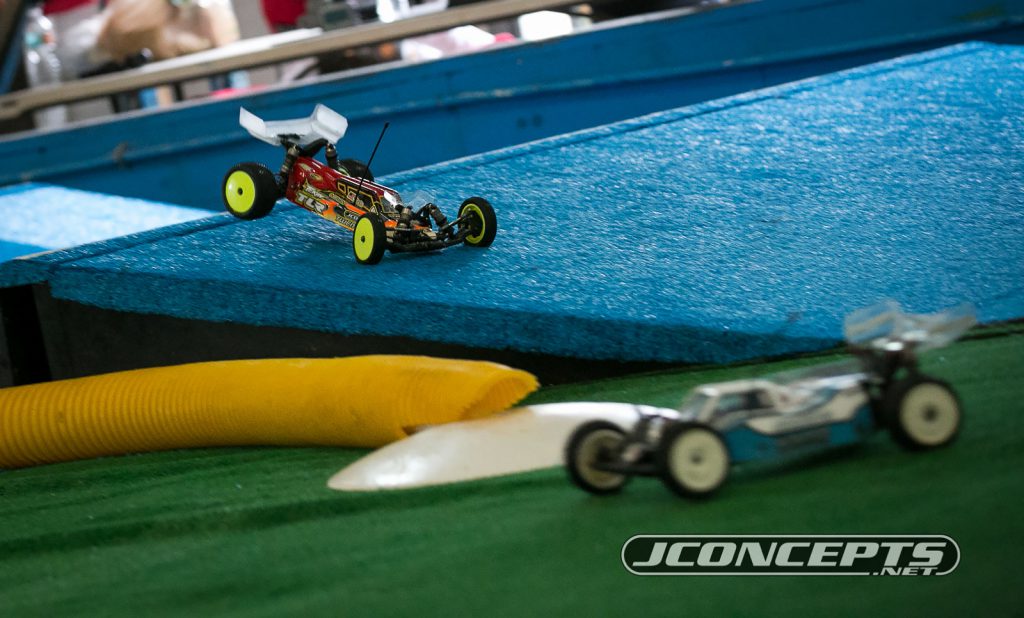 With only 2 qualifiers using both rounds to determine your overall starting position, every round of qualifying is important to make it into the A-mains. The racing was exciting and everyone got to experience a new type of racing on the astroturf. There is definitely a learning curve to running on the high grip astro, but most took it in strides and had a great time.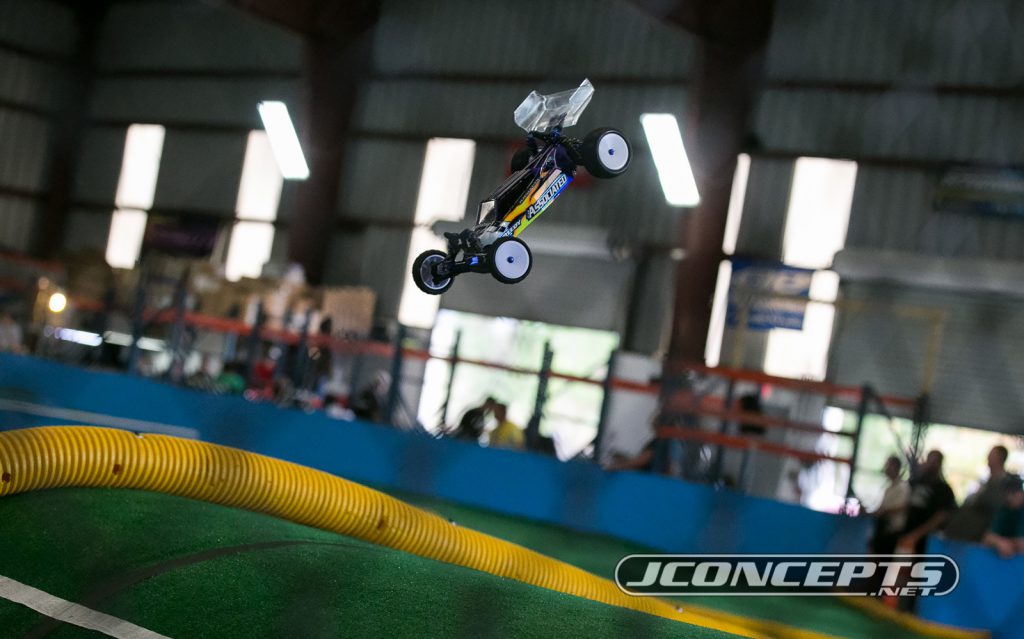 Here are the videos and podium pictures. Thanks to everyone for coming out and being a part of the JConcepts Super Cup! Also thanks to Robbie from Beachline for their work and efforts in getting the track ready and the facility looking awesome.
If you're looking for the entire results… Click HERE.
Novice A-main
1st – Amaury Torres (Center)  2nd – Marius Avemarg (Not pictured)  3rd – Julian Torres (Right)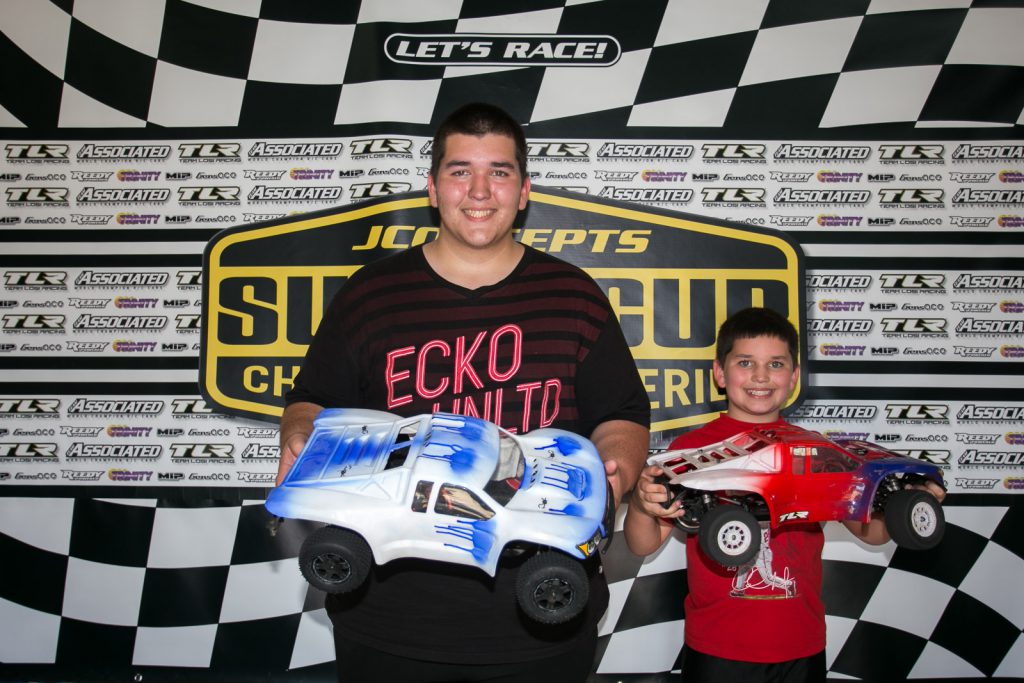 2wd 17.5 Expert Stock Buggy A-main
1st – Aj Marasco (Center)  2nd – Patrick Rossiter (Left)  3rd – Daniel Chavez (Right)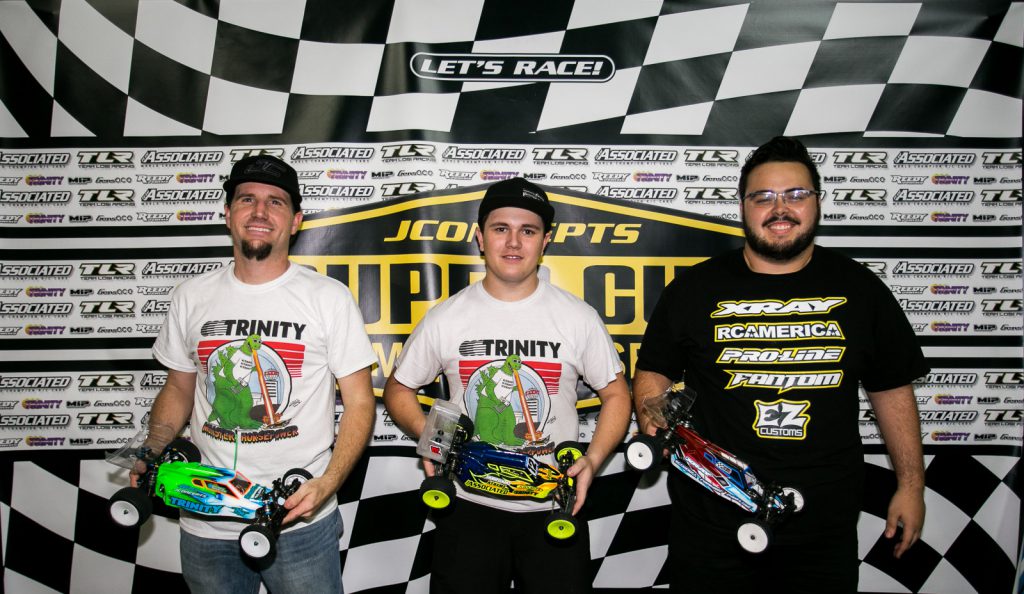 2wd 17.5 Stock Independent buggy A-main
1st – Joshua Alfaro (Left) 2nd – Michael Ricciardelli (Not pictured) 3rd – Tommy Allen (Right)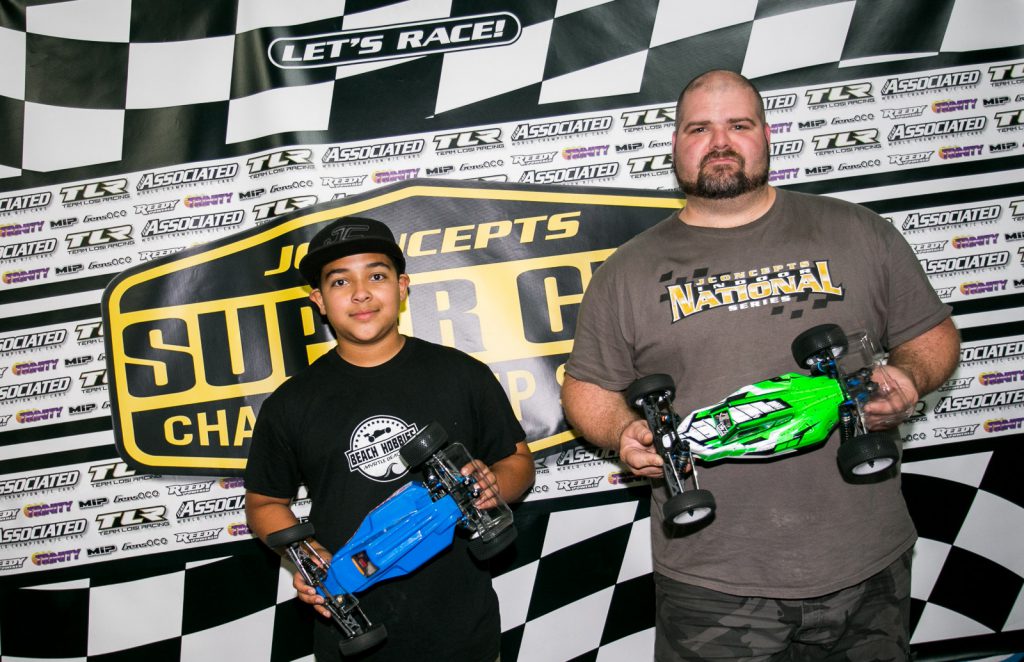 40+ Modified Buggy A-main
1st – John Prickett (Left)  2nd – Jeff Keeton (Right)  3rd – Richard Schaeffer (Not pictured)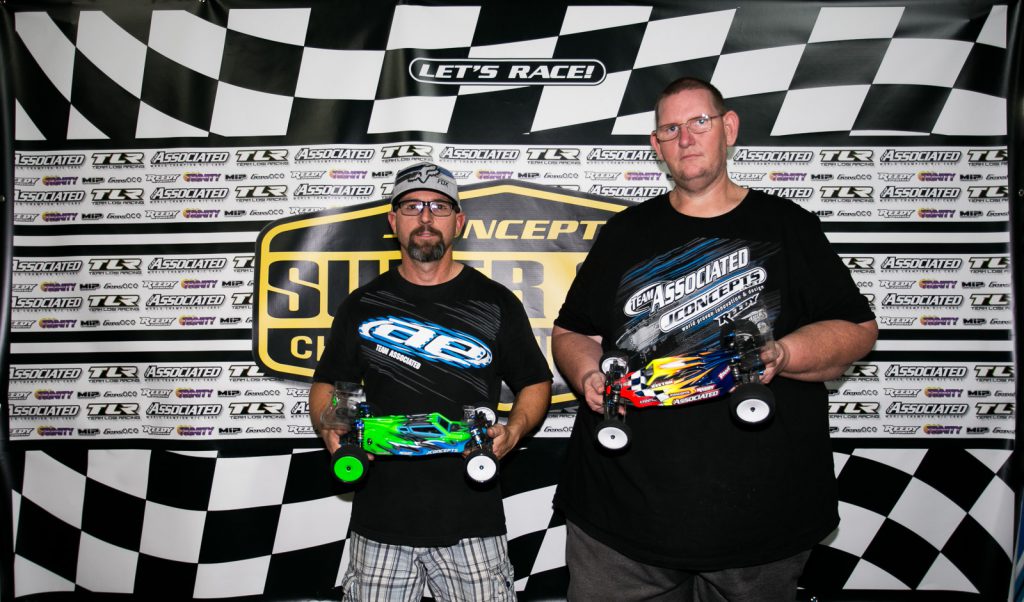 2wd Modified Buggy A-main
1st – Alex Kosciuszek (Center)  2nd – Daimon Borkowicz (Left)  3rd – Paul Wynn (Right)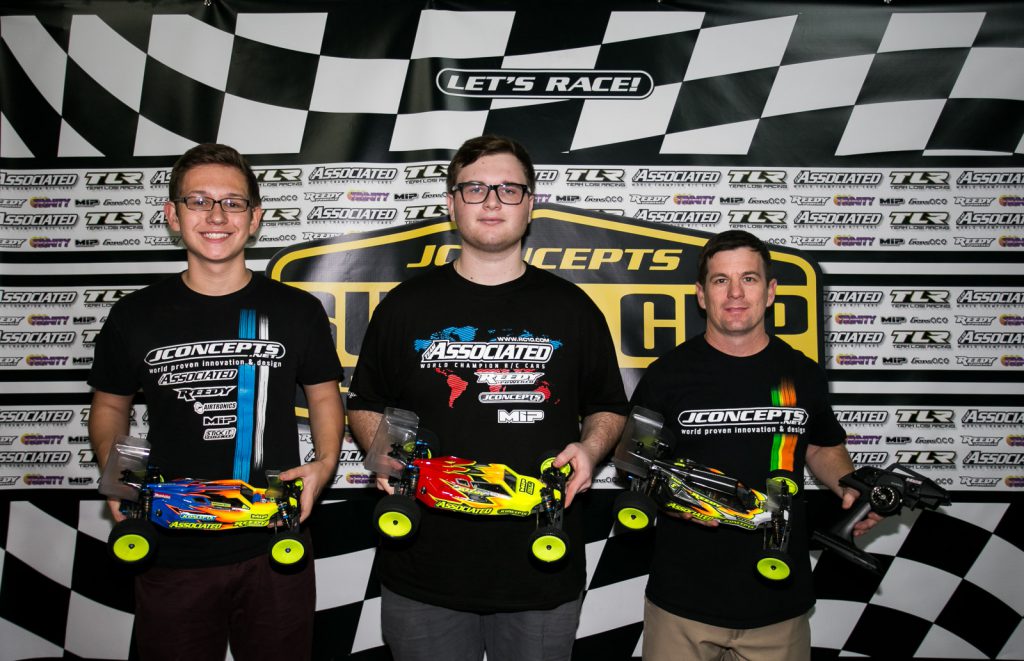 Independent Stock Truck A-main
1st – Zachary Schmidt (Center)  2nd – AJ Reynolds (Left)  3rd – Jason Brittian (Not Pictured)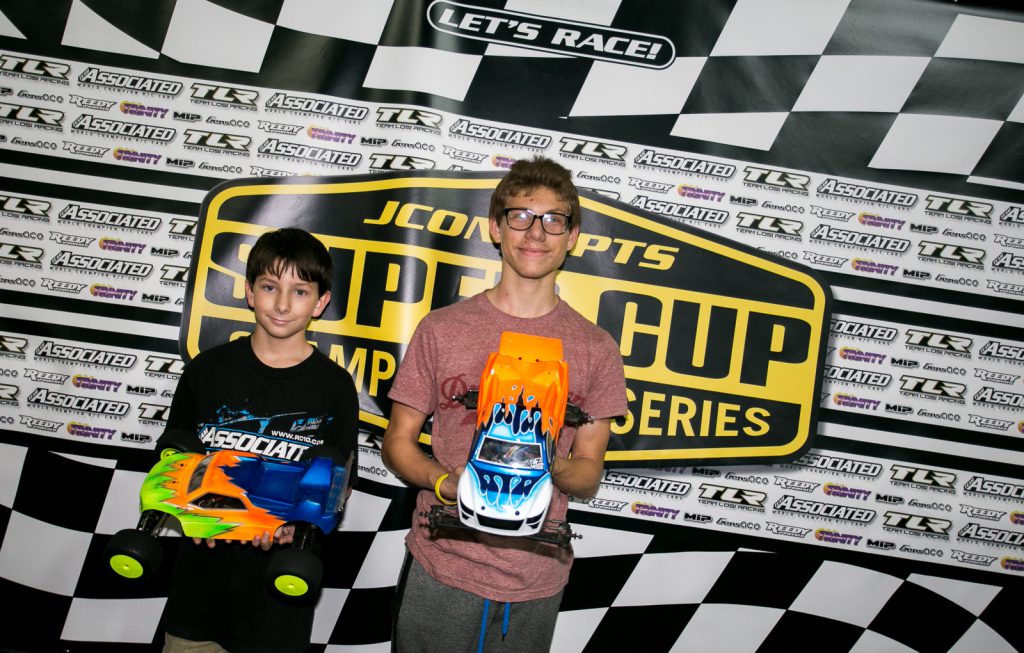 Modified Stadium Truck
1st – Landen Lewis (Center)  2nd – Leon Mcintosh (Left)  3rd – Chad Eubanks (Right)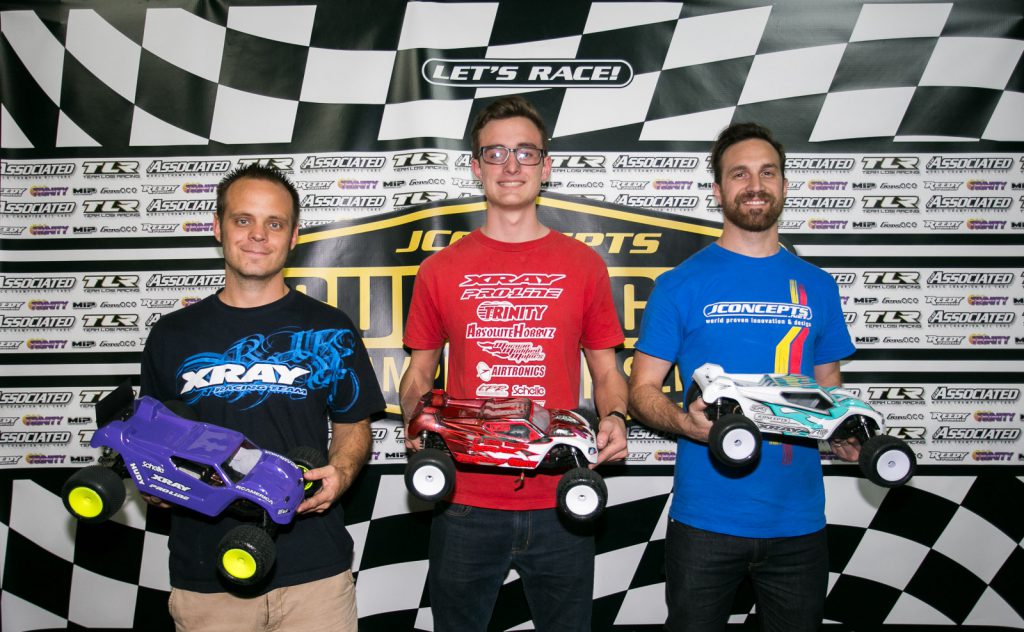 Independent Stock Short Course A-main

Modified Short Course A-main
1st – Trey Roberts (Center)  2nd – Kevin Abbot (Left)  3rd – Benjamin Pinover (Right)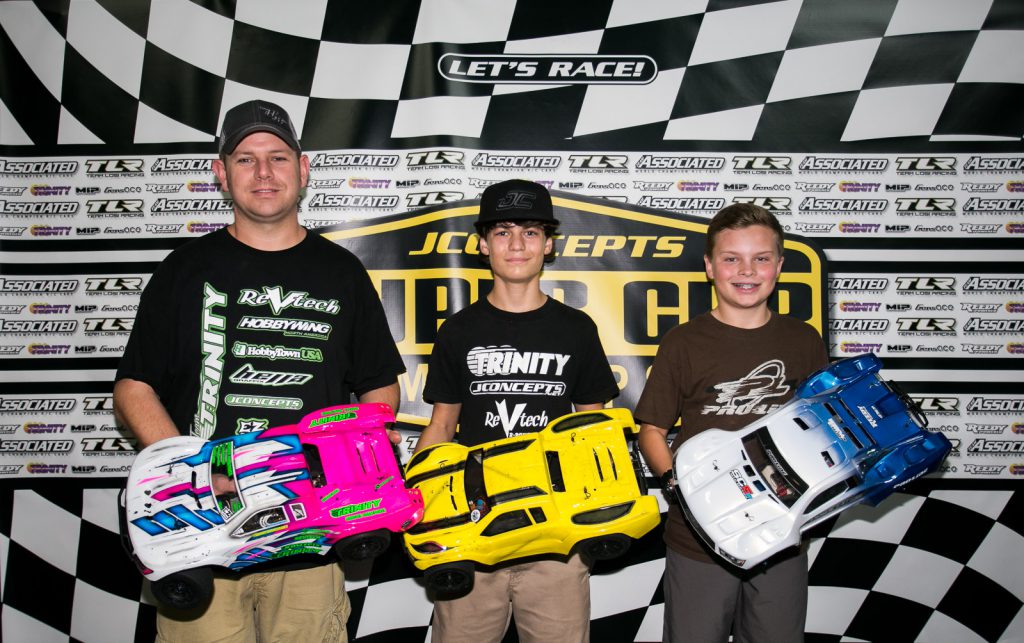 13.5 4wd A-main
1st – Patrick Rossiter (Center)  2nd – Kayla Espinel (Left)  3rd – Derek Jacobs (Right)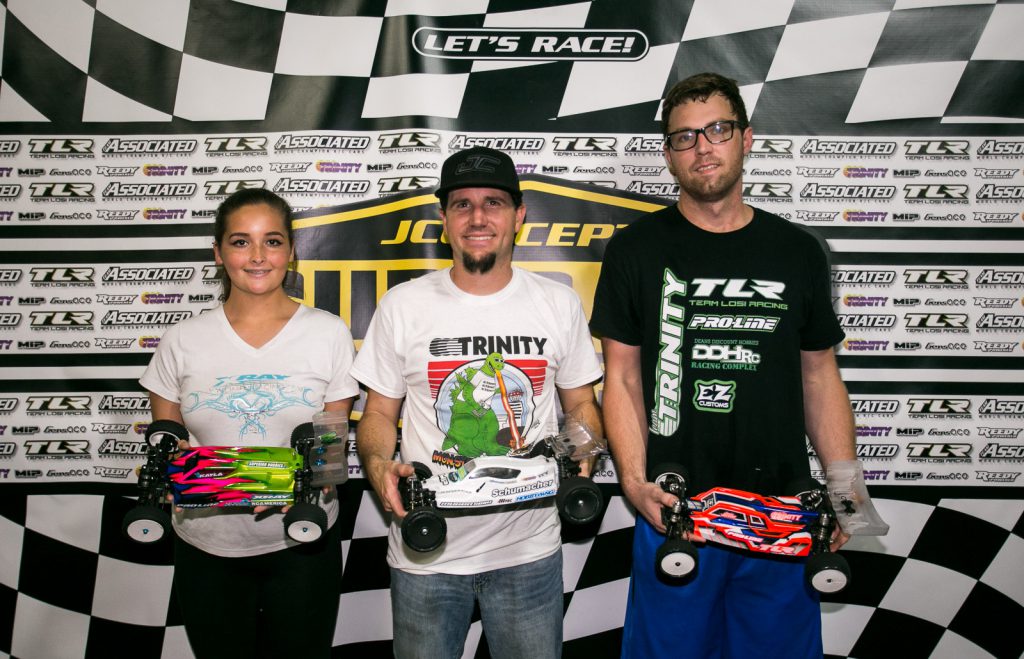 4wd Modified A-main
1st – Daimon Borkowicz (Center)  2nd – Landen Lewis (Left)  3rd – J.r. Mitch (Right)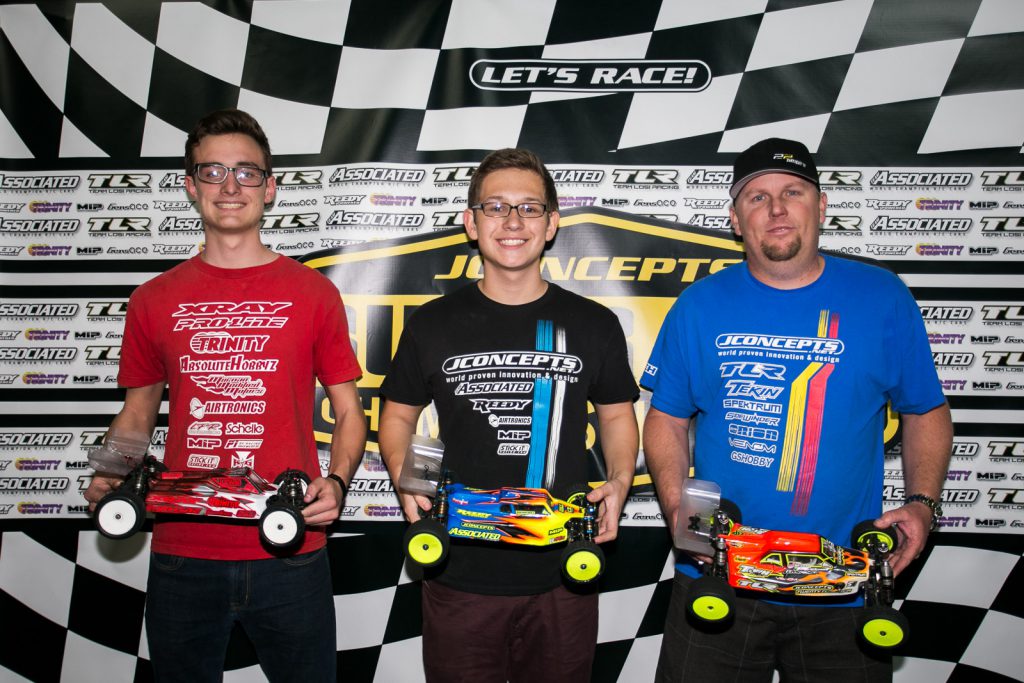 4×4 Short Course A-main
1st – Ben Pinover (Left) 2nd – Ryan Harris (Not Pictured) 3rd – Garrett Benson (Right)