Since 2008, the JConcepts' Super Cup Championship Series has been the premiere off-road race series here in Florida and through the years has grown in popularity with some events topping over 300 entries. For those who aren't too familiar with the JConcepts' Super Cup Series, there are actually 2 separate series simply known as the Spring and Fall series. With 8 races total in the year, 4 during Spring and 4 in the Fall, racers must attend 3 out of 4 to be considered for the overall during each season. Here is the current schedule for the 2017 Spring Series. Save the dates, make plans, and come join us in some of the best racing events in America.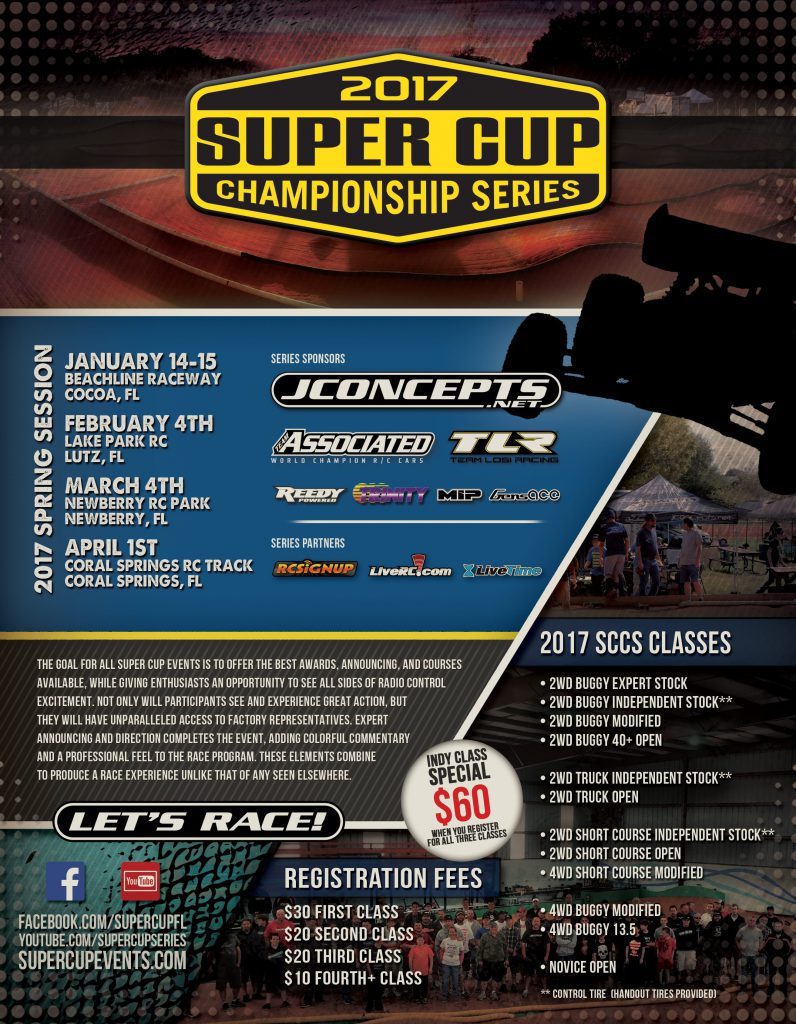 This year, in particular, has seen a sharp peak in interest as round 1 kicks off at Beachline Raceway with the new astroturf surface. By moving to the new surface, Beachline has given the Southeast it's first taste of astro offroad racing and so far, the new surface has been well received. Not stopping there, Robbie and the crew have made some adjustments with the jumps to make it more driver friendly with better jump transitions and landings. The track is looking prime and we are ready to go!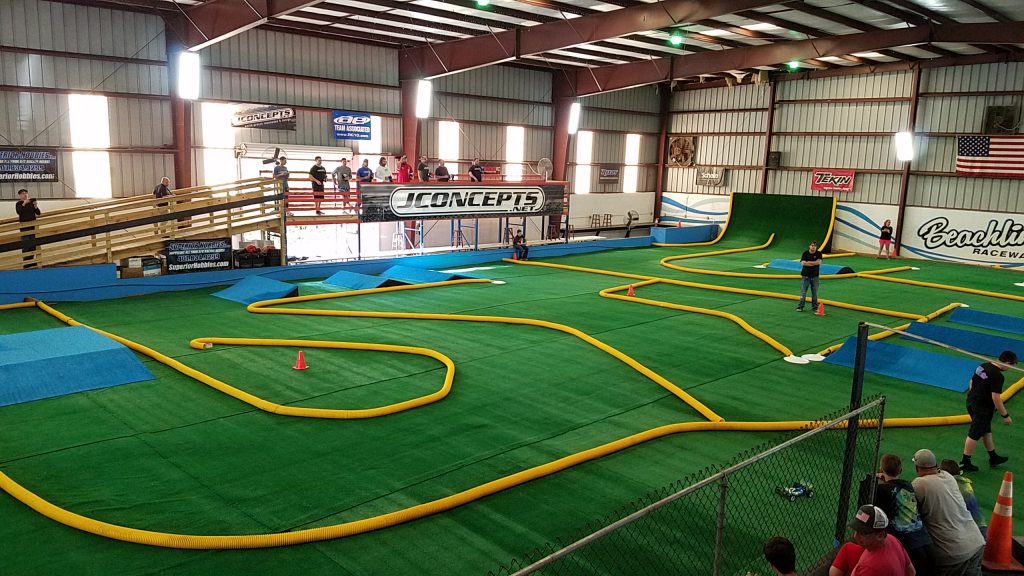 One of the newest additions to the Super Cup Championship Series is the 3 'Independent' classes that's solely dedicated to the racers with 'no signed contracts' to any manufacturers of any kind to promote racers on all levels. For each of the 3 classes (stock buggy, stock truck, and stock short course), racers will receive free handout tires with paid entry to ensure everyone in the respective classes will be racing on the same tire making it fair and friendly racing.
Lastly, the 2016 Fall Super Cup banquet will be held this weekend on Saturday evening with the award ceremony and the annual 'roasting' by Matt Mosieur for classic laughs and a whole lot of fun.
As you can see… there's a lot going on this weekend so stay tuned as the JConcepts team will be posting up photos, videos, and results all weekend long!
LET'S RACE!!