It is always a delight to showcase team race reports with some awesome results, however on January 27th – 29th, 2017, a few of the JConcepts team drivers attended the 2017 Castle Creations Off-Road Jam at Fastlane Raceway in Kansas City, Missouri, and did beyond awesome. They swept the modified podium.
Kyosho/JConcepts' Mitchel Gardner was able to TQ the 2wd modified class ahead of his fellow JConcepts teammates, AE's Brad Dean and Xray's Dillon Caldwell. In the single A-main, it was Dean who would best the field to take the win with Caldwell clawing his way back to 2nd place from a horrific start. Gardner would round out the podium making it a brilliant JConcepts sweep in 2wd modified.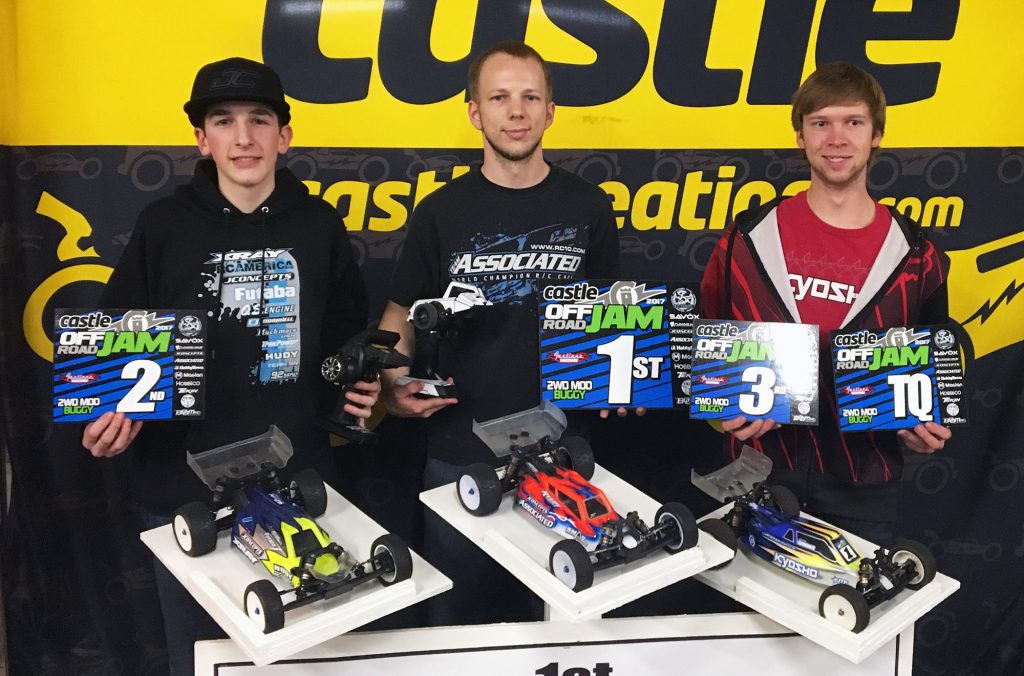 1st: Brad Dean – AE/JConcepts
2nd: Dillon Caldwell – XRAY/JConcepts
3rd: Mitchel Gardner (TQ) – Kyosho/JConcepts
4wd modified class saw Dillon Caldwell taking the overall TQ with excellent runs in rounds 2 and 3. However, as the track evolved with bumps and ruts, Caldwell's commented that his car was much harder to drive consistently in the A-main which allowed Kyosho/JConcepts' Mitchel Gardner take the win with his smoother driving style Garner would bump all the way from the D-main to take the miracle win! TLR/Castle's Tayler James would find his way 2nd on the podium with Caldwell finishing 3rd.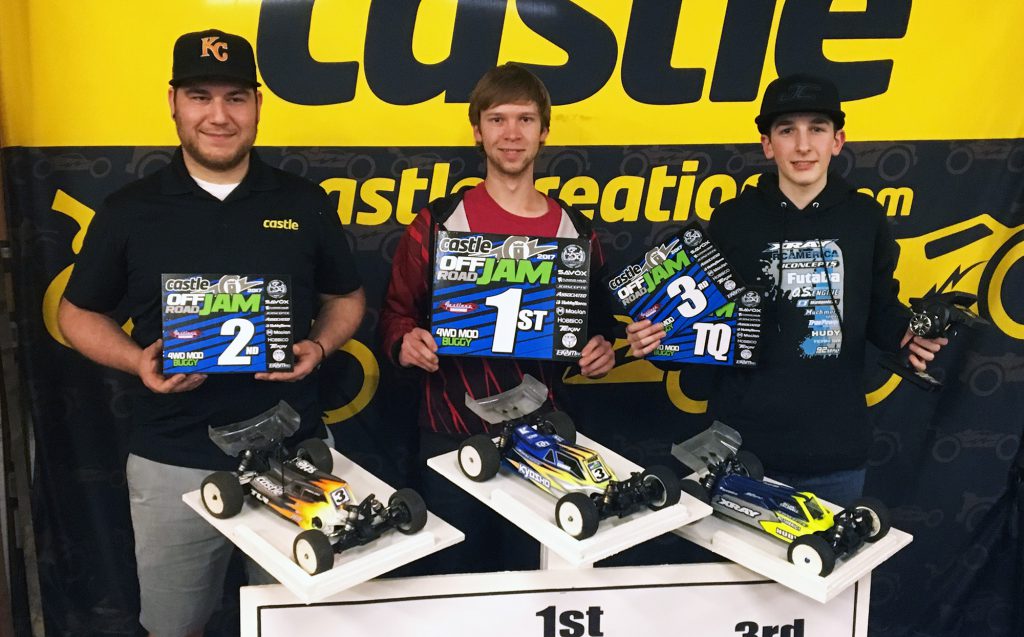 1st: Mitchel Gardner – Kyosho/JConcepts
2nd: Tayler James – TLR/Castle
3rd: Dillon Caldwell (TQ) – XRAY/JConcepts
Modified Stadium Truck saw Xray/JConcepts' Dillon Caldwell really shine as he was able to take the TQ in qualifying and the overall win in the single A-main in style. Caldwell commented that all his vehicles were hooked up on JConcepts green Dirt Webs and judging by the results…. Dirt Webs was the tire of choice.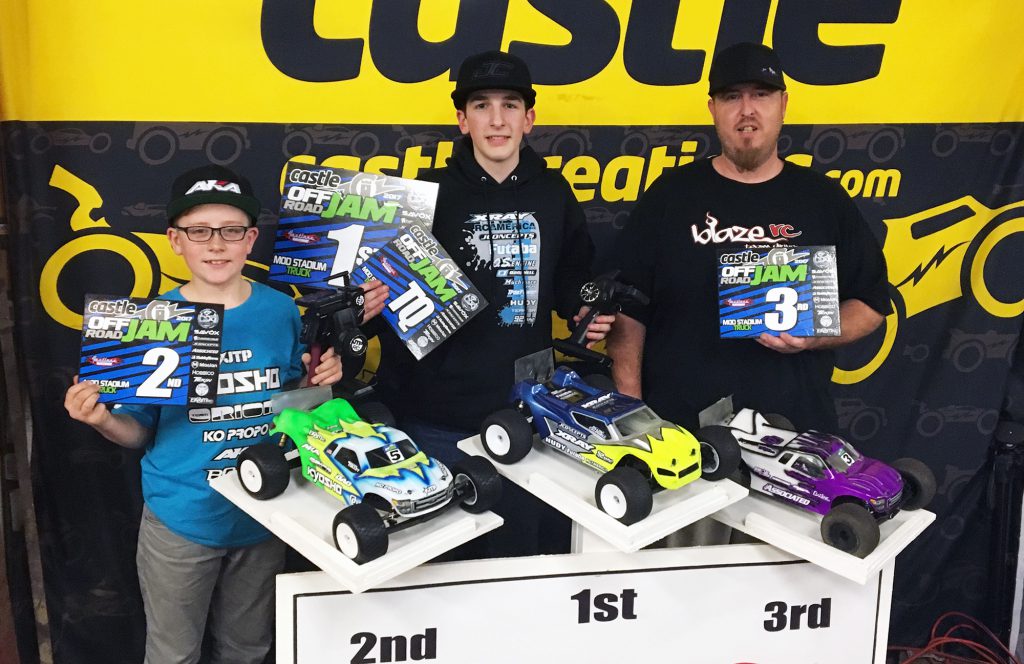 1st: Dillon Caldwell (TQ) – XRAY/JConcepts
2nd: Braxten Culley – Kyosho
3rd: Josh Wiechens – AE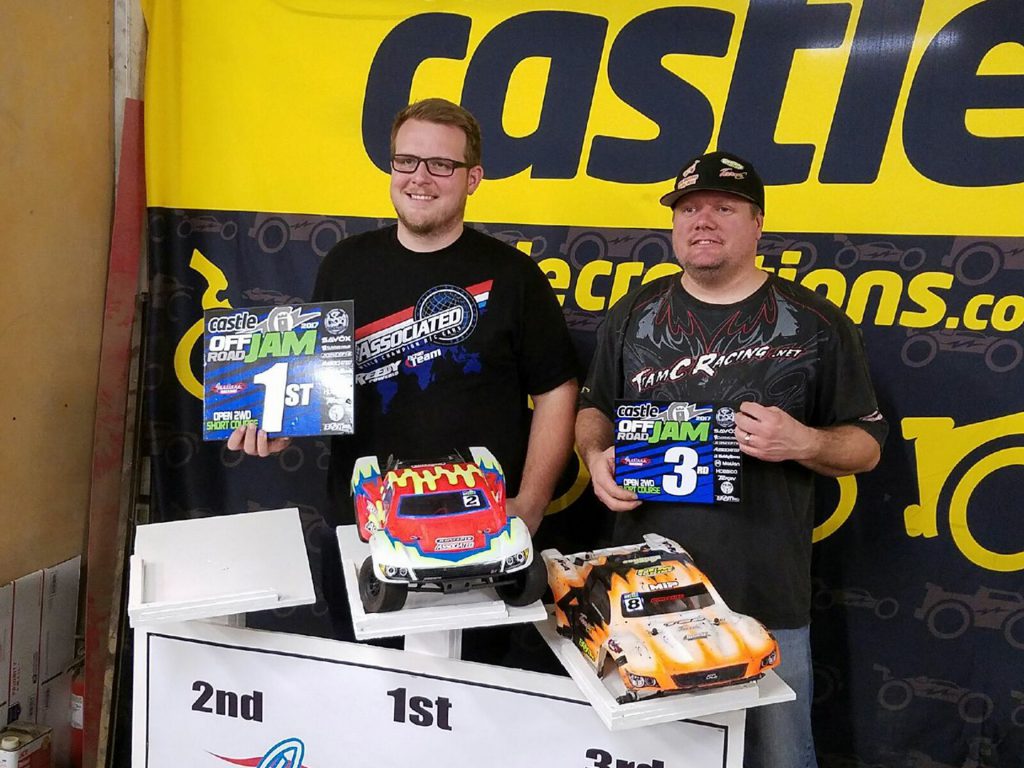 Also congrats to AE/JConcepts' Michael Twilling on winning the modified short course class and going on to finish 6th in 4wd modified as well!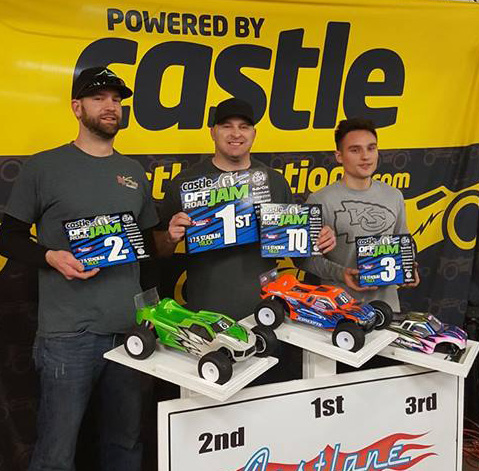 Another notable was JConcepts' Todd Brewer taking TQ and the win in the stock stadium truck class. Way to go Todd!
Special thanks to Dillon Caldwell for sending in the race report and photos.