One of the hottest racers to emerge on the scene over the past few years is the current 1/10th scale IFMAR World Champion, Spencer Rivkin. At the young age of 15, Spencer was able to put himself among the industry's elites like Maifield, Cavalieri, Tessman, and Tebo. Then in 2015 at Yatabe Arena, Spencer was also able to win his 1st ever world title at only 16 years of age and carry that momentum to go on and win his first 1/8th scale ROAR National Nitro Buggy title the following year at only 17.
Before that all happened, Spencer raced the JConcepts Indoor National Series and used it as a platform to fine tune his skills by staying on top of the competition. Always charging and always super fast, the JConcepts superstar has claimed his first 2wd and 4wd modified overall titles during the JConcepts INS 2016 season. Have a read below and find out more about Spencer during the course of the JConcepts INS!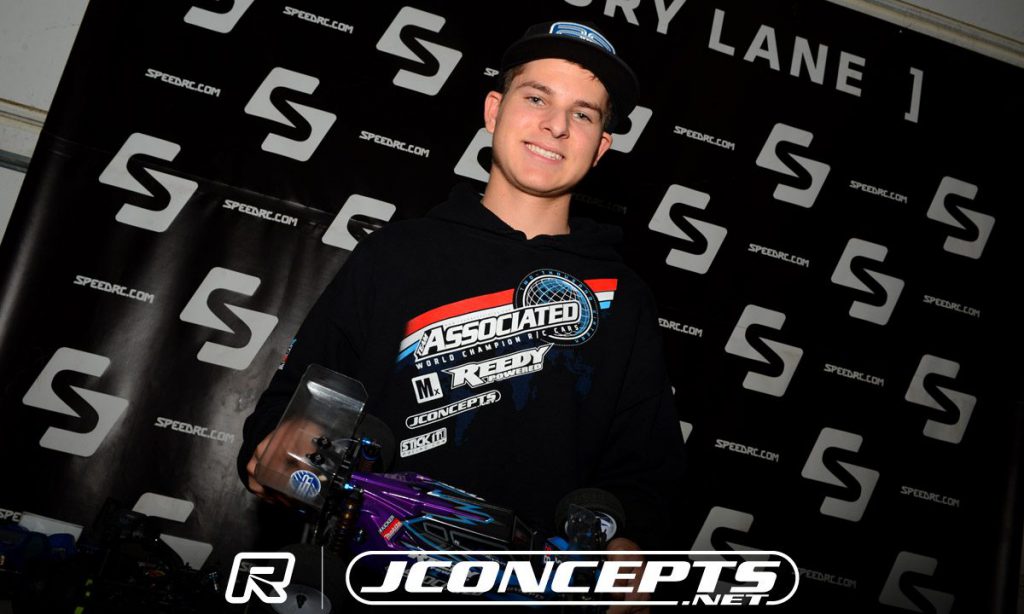 Please introduce yourself…. Name, years racing, team/sponsors, and hometrack.
Hello, My name is Spencer Rivkin I've been racing for about 6 years now. My home track is HobbyAction in Arizona.
Tell us about your experiences…….. What made you decide to participate in at least 3 of the 5 nationwide races? Which races did you attend?
Going to these JConcepts races has really made me a better driver and a better representative. I wanted to participate in these awesome events to learn the different tracks and become more comfortable when I travel and go track to track.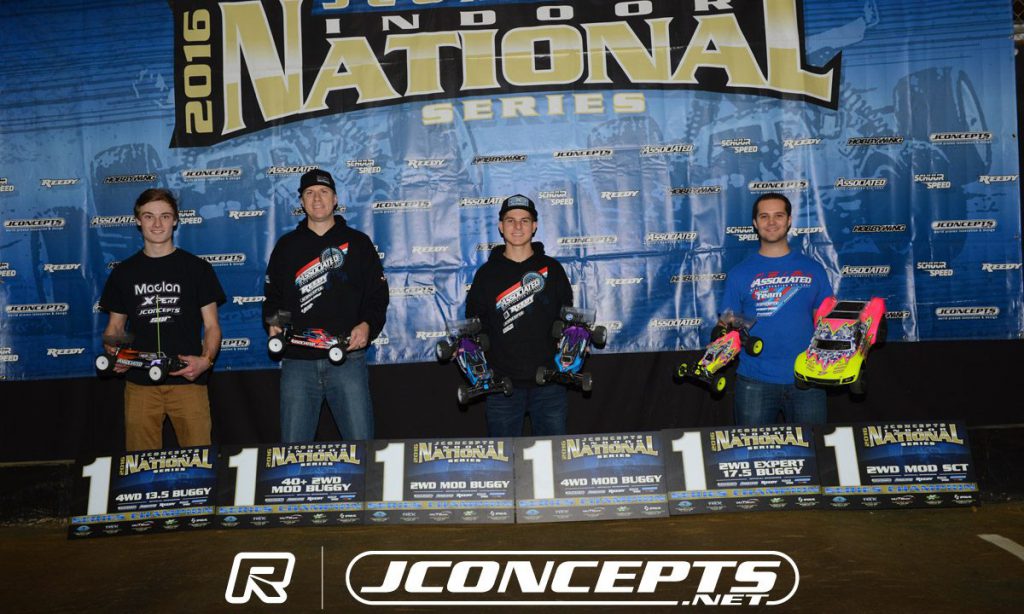 What were your results in the races you attended (for the class(es) you prevailed as overall Champion)?
Getting 2 or 3 tq's and event wins helped my points out for the overall in 2wd and 4wd mod.
What were some of the challenges you faced and how did you overcome them? Any secrets to your success?
Some of the challenges I had were facing other competitors. Sometimes….. not having the right set up on my cars and just overcompensating too much and pushing too hard instead of just driving better and smarter. What helped me was always telling myself that I always have a chance to win no matter what.
Could you talk about your best memory from the series, your favorite battle on the track, or who your toughest competitor was during the series?
It's hard to say what my best memories was. I loved every event. I can't tell you how much I love this hobby and trying to compete at the top. Some of my favorite battles were at the finals when I was battling with Jared Tebo. Even though he beat me in the end, I learned a lot about 'racing' at the finale race.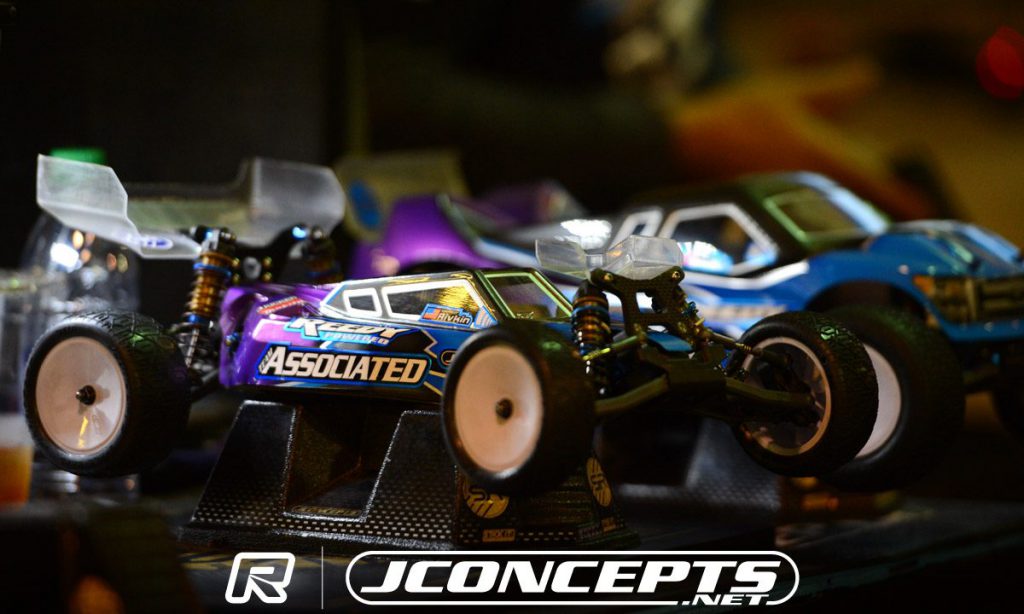 What JConcepts products did you use and what's your favorite JConcepts product to date?
Obviously the JConcepts tires at all the races especially Space bars and dirt webs. Also, I really love the S2 body on my B6 and JConcepts bodies on my 4wd and truck. Of course, can't forget the JConcepts bling bling accessories like the wheel nuts, wings buttons, and turnbuckles. Got to look good you know!
For other drivers that are on the fence about attending the JConcepts Indoor National Series in the future, what advice would you give them as a series champion?
The biggest thing would be gaining the experience at these races and using what you learn at the others events.
Who would you like to thank?
I would like to thanks Jason Ruona and JConcepts for having these races. Second, Brent Thielke for having my back at all the races and of course my dad and family. Also I want to thank my sponsors Team Associated, Reedy, JConcepts, MX, Maktia, Kicker, and LiveRC. It's always a pleasure to represent the best in the industry and thanks to them, I get to do what I love.