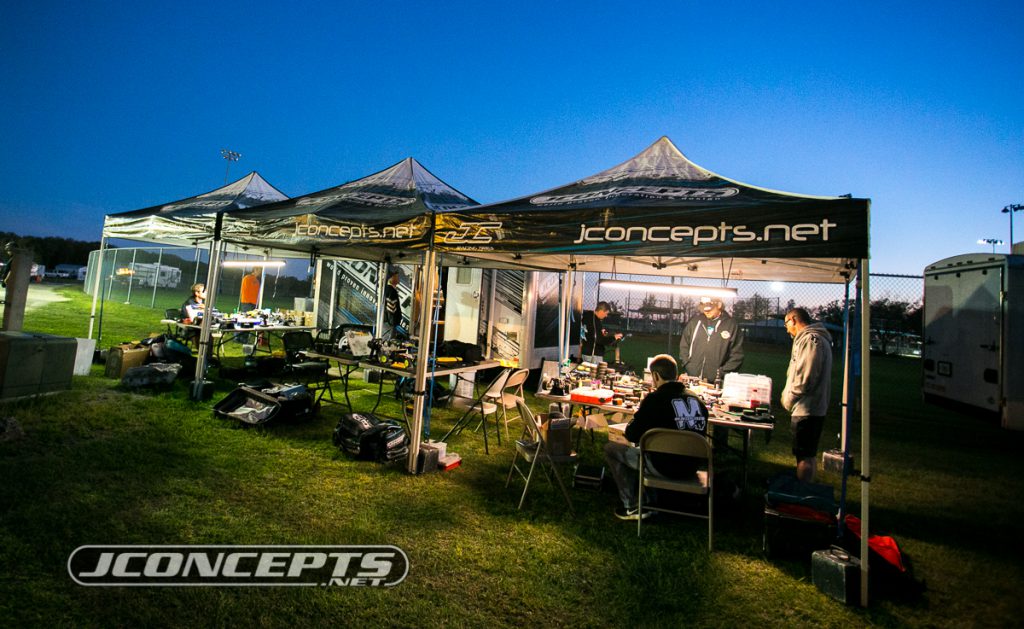 The JConcepts Super Cup Championship Series is one of those rare racing series where the attendance doesn't taper off towards the middle and pick up at the finale. Nope, this series seems to just get bigger and better with each race. The highly anticipated round 3, was hosted by Newberry R/C Park and the track crew did an amazing job putting together a super fun layout that was ultra smooth and full of character. From Lake Park's round 2 attendance of over 250 entries, round 3 at Newberry set a Super Cup record with 279 total entries.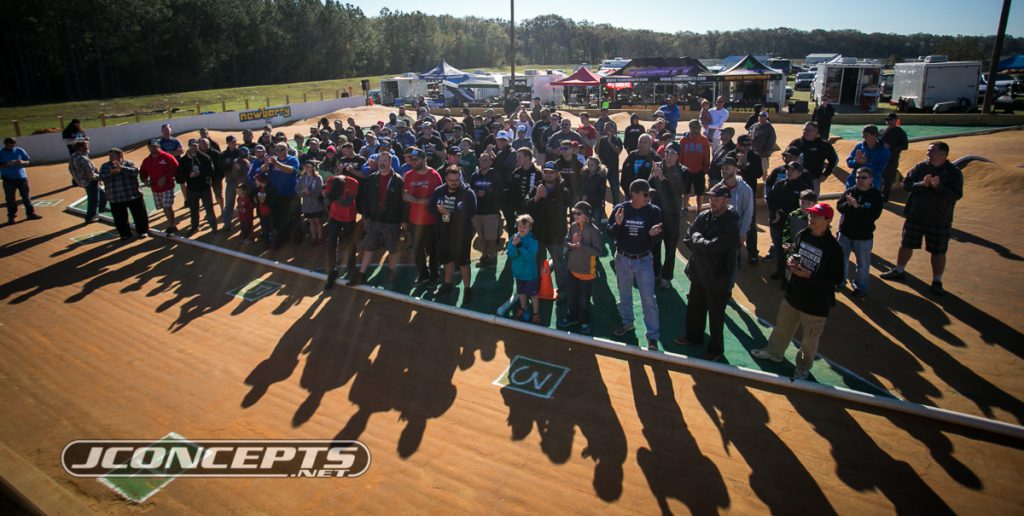 The Newberry track is a perfectly sized 10th scale track that's easy on the eyes meaning you can see corner to corner without straining to see your car/truck at the furthest distances. Pictures do not do this track the proper justice as Newberry is perhaps one of the best looking tracks to gaze at from the driver's stand. The surface was sprayed with soda water to give more bite with tire wear being the trade-off. With the sun being a huge factor on grip, being on the right compound at the right time was the key to one's success. As the sun went down and racing was held under lights, shifting to another compound or tread design was a move that most of the top drivers made in order to set the fastest times.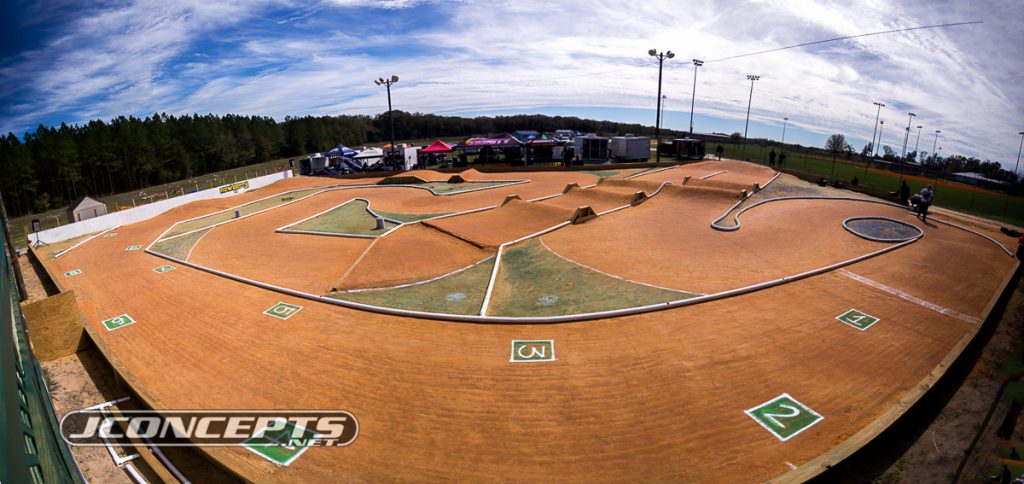 The layout itself was quite simple, but the jumps and the jump rhythm was more difficult to master. Most of the jumps felt a bit short, which caused a lot of checking up or flat landings in the modified classes. The triple that ran diagonally towards the driver's stand was very hard to backside so you could boost down the steps. The far double/table top had a booter-lip that would cause the cars to catch a variety of heights and angles making it a tricky jump to benefit from a perfect backside. All in all, the track was amazingly fun providing challenge and great racing for all that attended. Huge thanks goes out to the fabulous Newberry track crew for all of their hard work and to everyone involved in making this past weekend a magical weekend to remember.
Here are the podium pictures along with video recap of all A-Mains at round 3 of the JConcepts Super Cup at Newberry R/C!
Novice Podium
It was great to see 3 heats of Novice class and thanks to all of them for coming out and taking part in the JConcepts Super Cup Series. You guys and gals are the future! Great job to Patrick, Jason and Trevor on making the podium.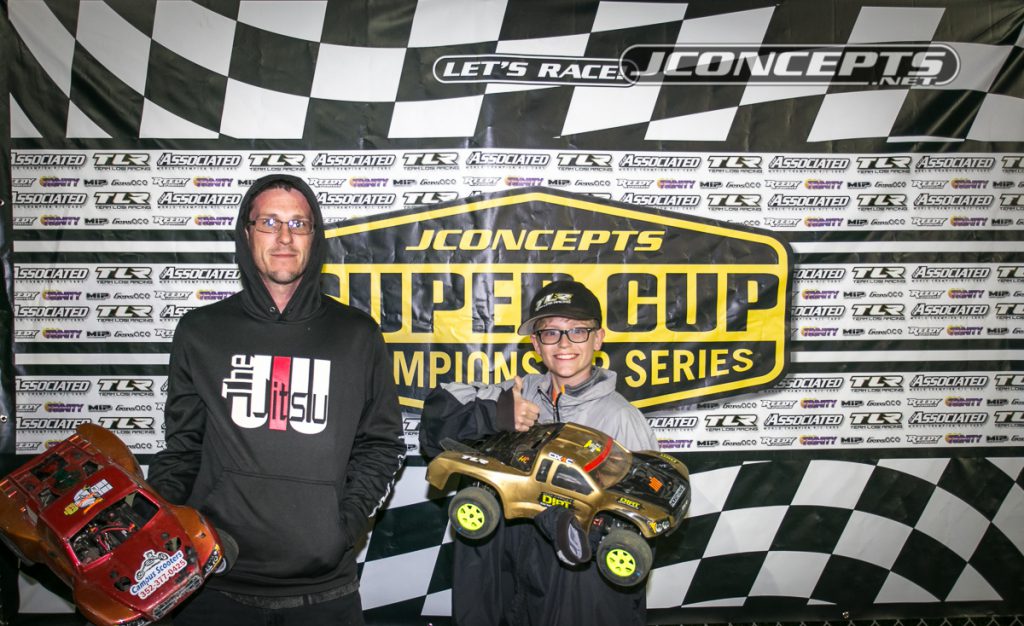 1st – Patrick Burt
2nd – Jason Davis
3rd – Trevor Thomason (not pictured)
Bigfoot/Stampede Podium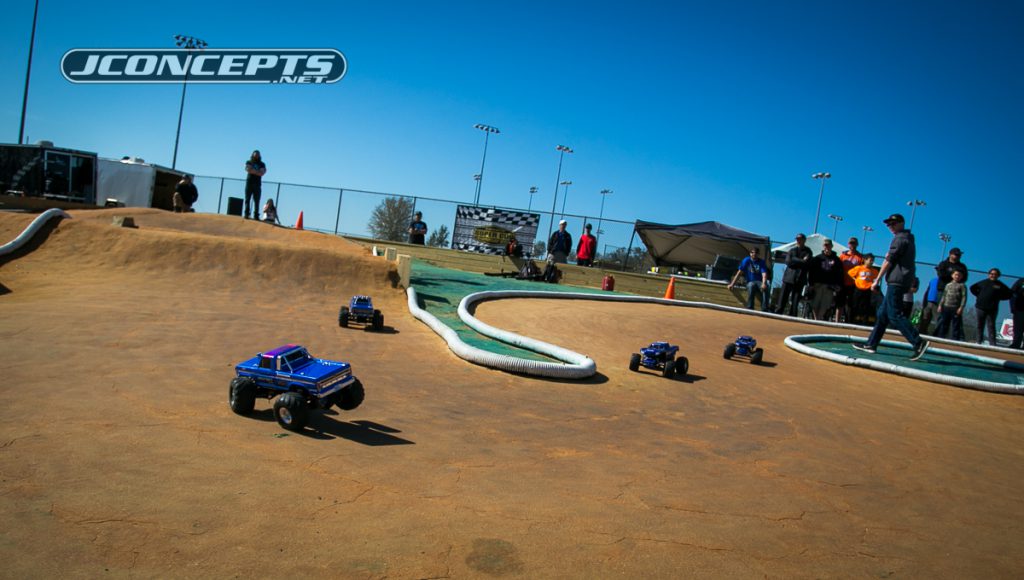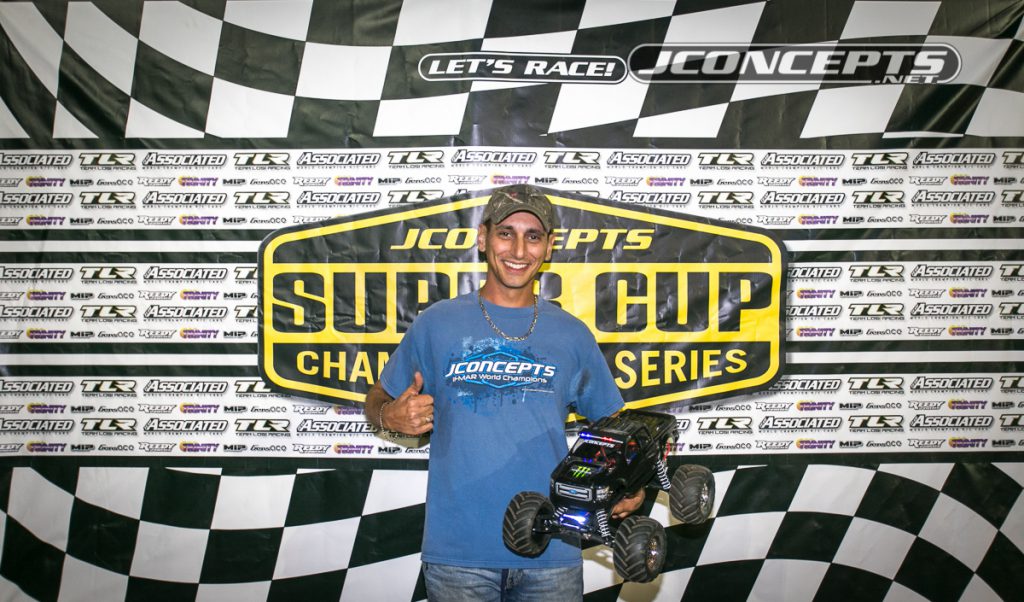 1st – Scott Delfino
2nd – Dave Duncan (not pictured)
3rd – Kevin Abbott (not pictured)
Independent 17.5 Short Course Podium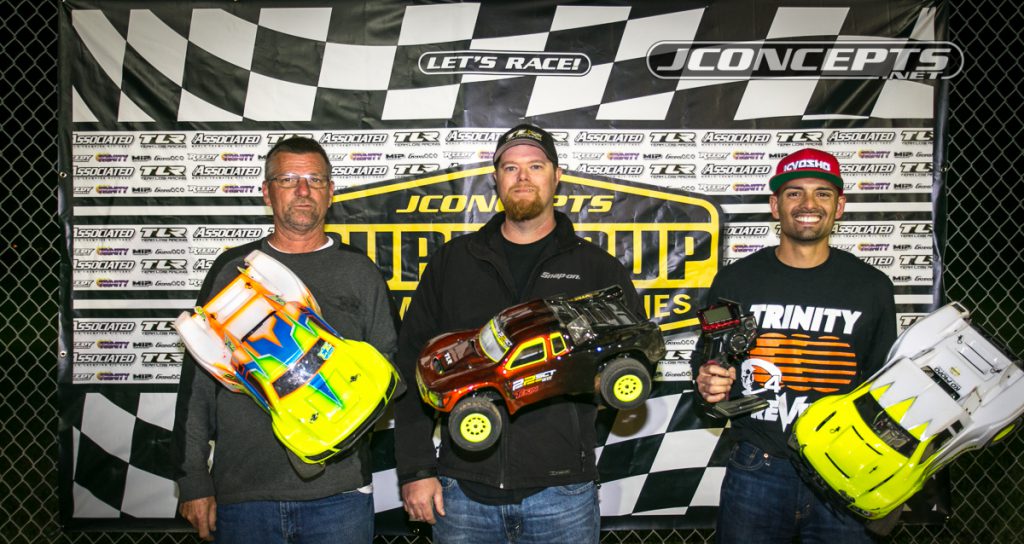 1st – Vince cMahon
2nd – Danny Wight
3rd – German Diaz
Independent 17.5 Stadium Truck Podium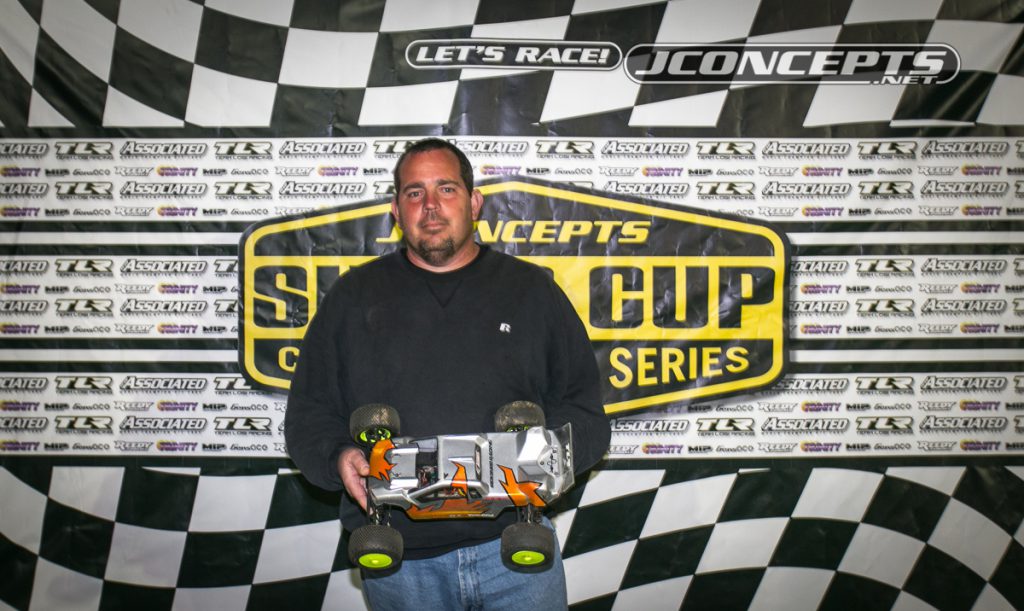 1st – Jeff Lynn
2nd – Trevor Settles (not pictured)
3rd – Tracy Carver (not pictured)
Independent 17.5 Stock Buggy Podium
Young Joshua Alfaro has been on a terror lately and showing great speed in the Independent 17.5 2wd Stock Buggy class. Alfaro was able to TQ and take the win with an impressive drive from pole controlling the race at his natural pace…. which is super fast! The real battle was for 2nd between Ryan Harris and Jake Shugarman. With Harris delivering a run with less mistakes, Harris would take 2nd and Shugarman 3rd on the podium.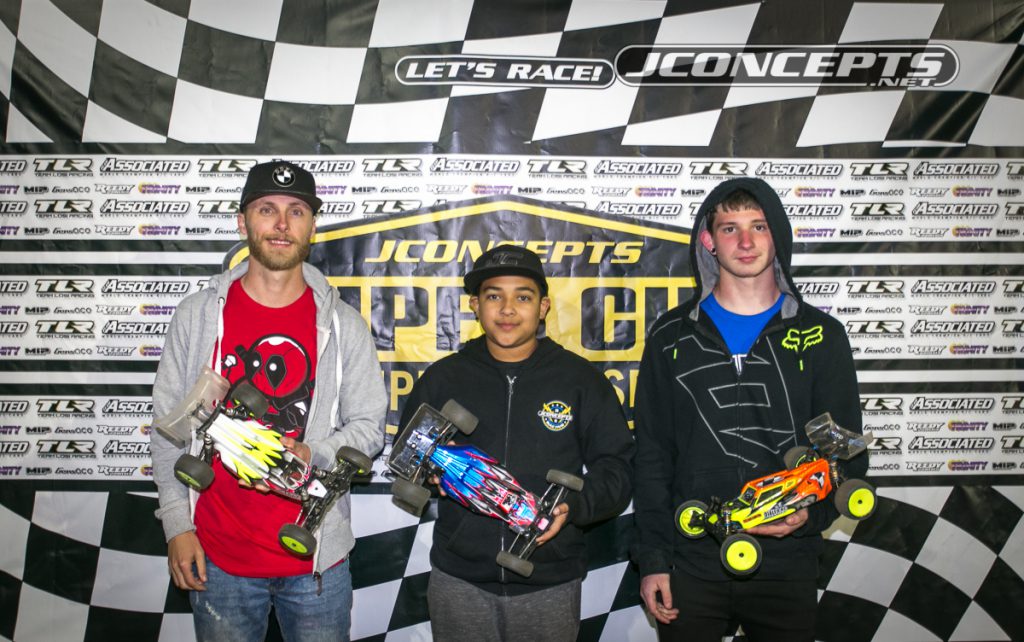 1st – Joshua Alfaro
2nd – Ryan Stiles Harris
3rd – Jake Shugarman
Expert 17.5 Stock Buggy Podium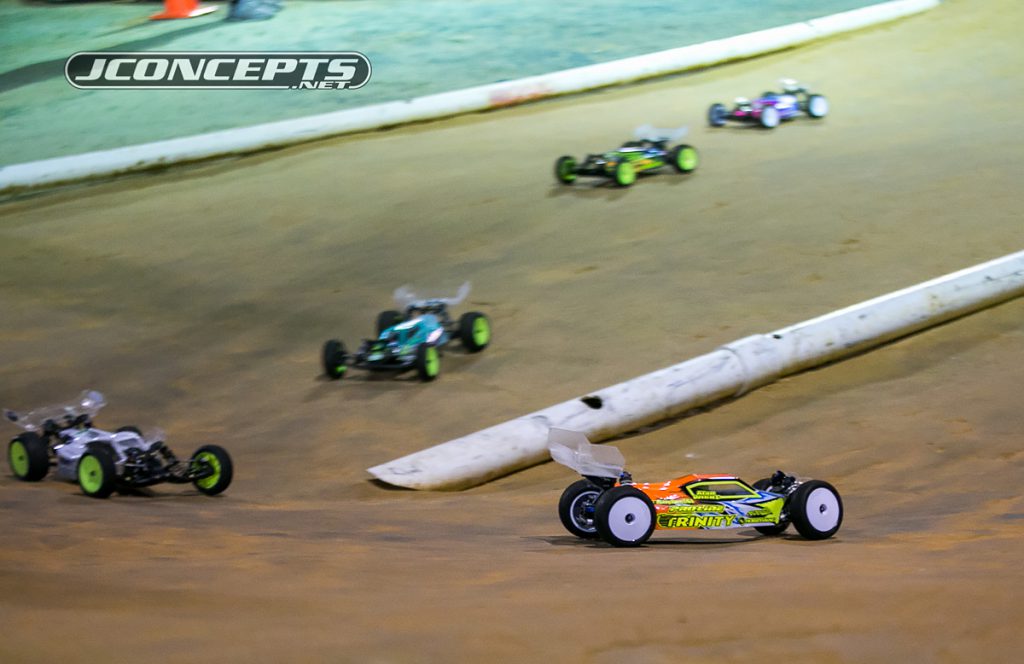 Trinity's Alan Wight was the driver to beat in the Expert 17.5 2wd Stock buggy as he was able to TQ and lead the A-Main from tone to tone. JConcepts' Lee Setser wasn't able to pressure Wight for the win, but was able to secure 2nd on the podium with authority. The last lap battle between JConcepts teammates Jader Lopez and Patrick Rossiter was epic. After landing the triple and descending the step downs, Rossiter would enter the corner wide and Lopez would sneak by on the inside and finish the final 2 turns in 3rd.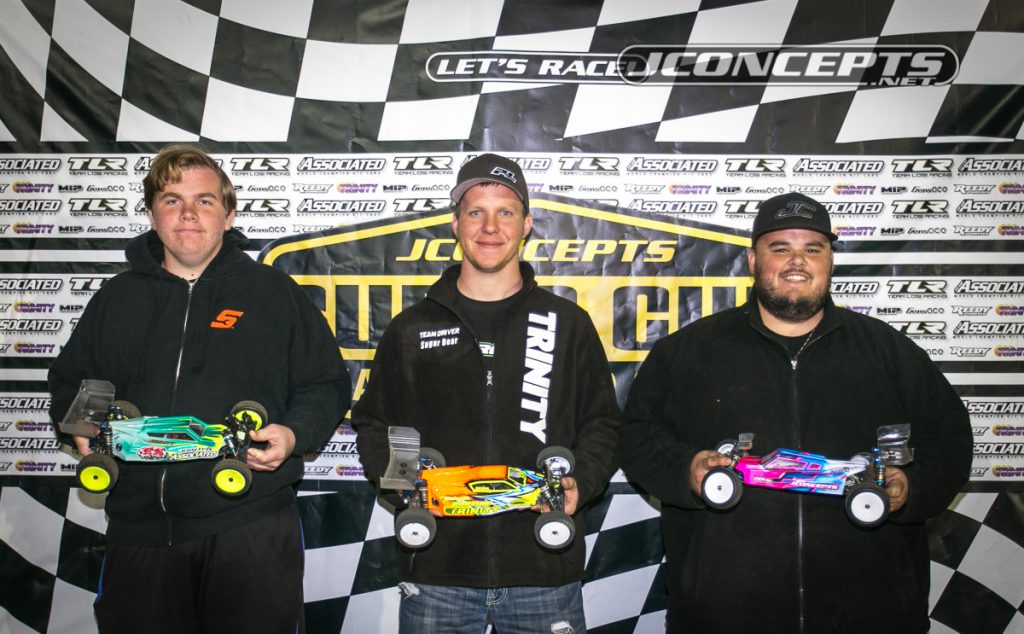 1st – Alan Wight
2nd – Lee Setser
3rd – Jader Lopez
13.5 4wd Buggy Podium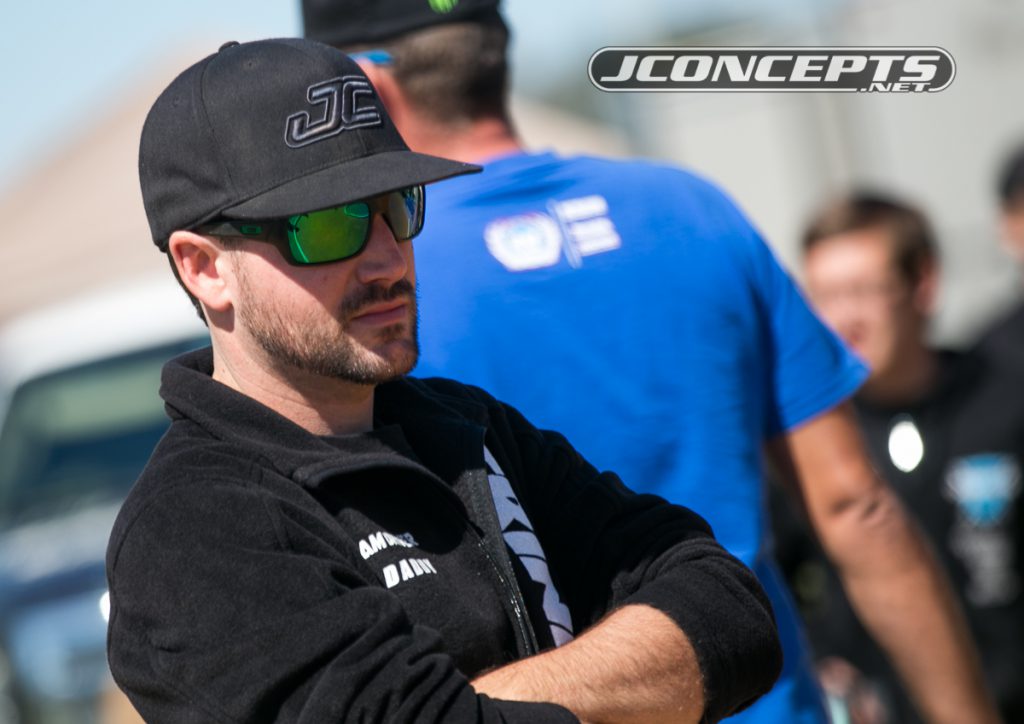 There was another awesome battle in the 13.5 4wd class between JConcepts' Patrick Rossiter and class TQ Derek Jacobs. As the two were battling for the lead, Jacobs would hit a flipped car in the sweeper giving Rossiter the lead. The battle would continue, but Rossiter would run clean in the final few laps while Jacobs would make a mistake trying to catch Rossiter giving Rossiter the win with Jacobs 2nd and Kevin Welfley 3rd.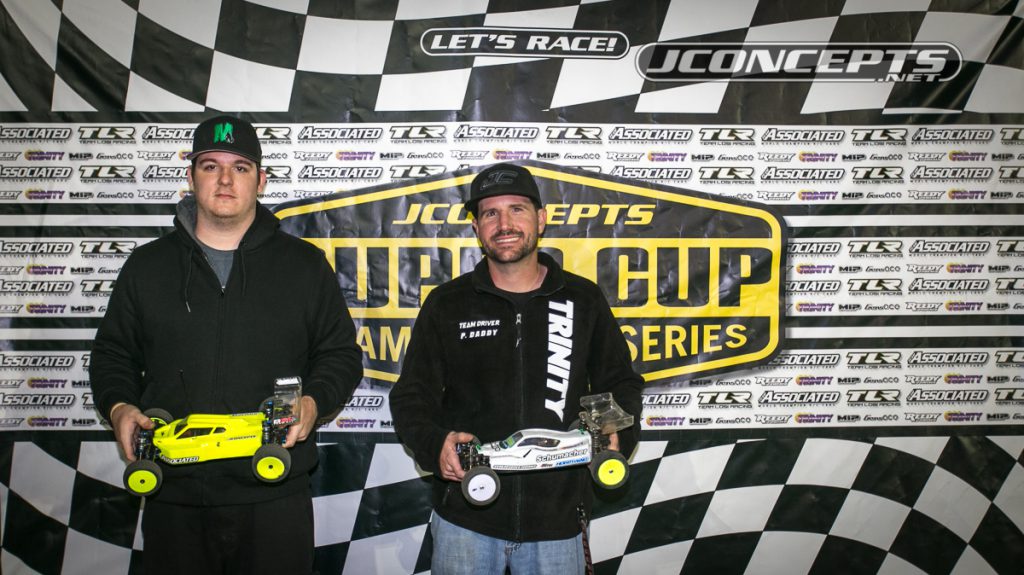 1st – Patrick Rossiter
2nd – Derek Jacobs (not pictured)
3rd – Kevin Welfley
Modified Short Course Podium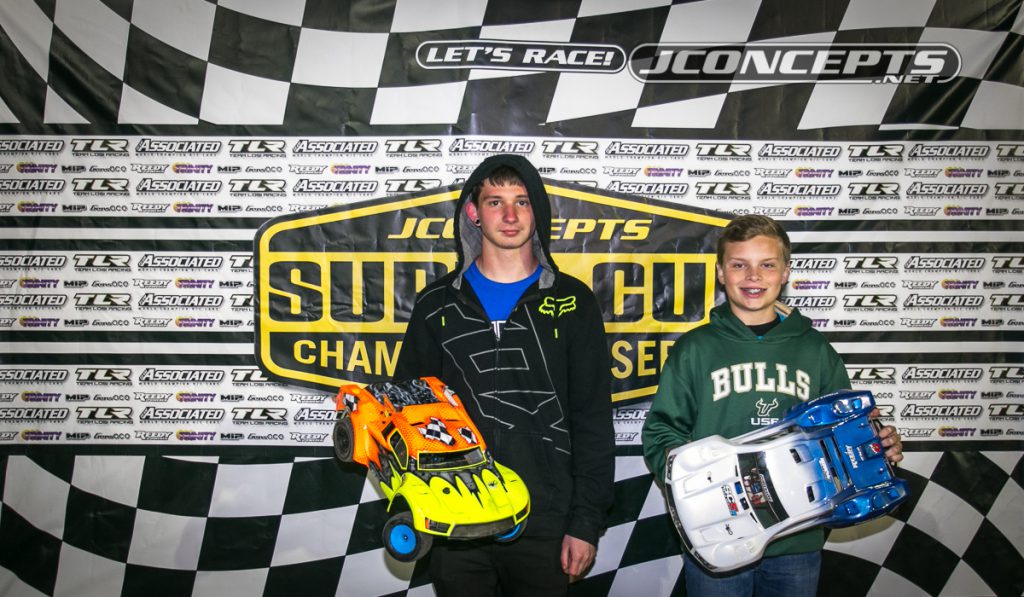 1st – Jake Shugarman
2nd – Ben Pinover
3rd – Kevin Abbott (not pictured)
Modified Stadium Truck Podium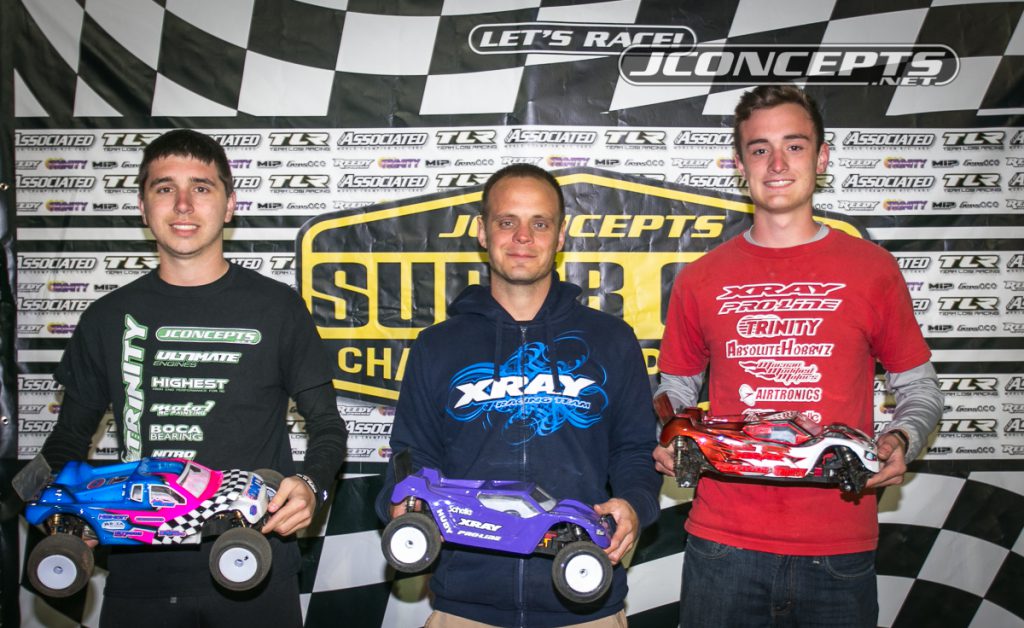 1st – Leon Mcintosh
2nd – Landen Lewis (right)
3rd – Jordan Singletary (left)
4×4 Modified Short Course Podium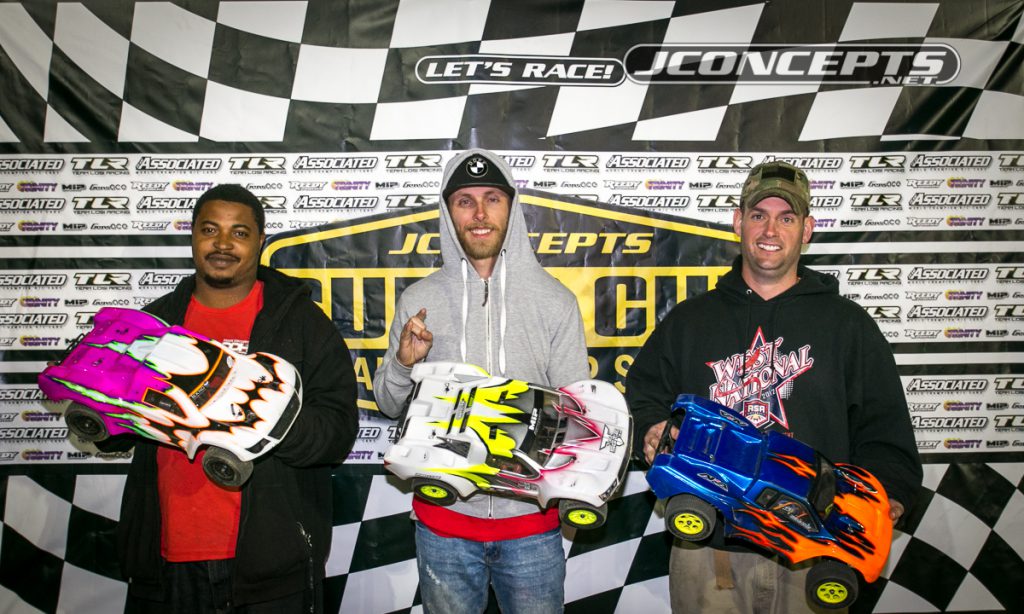 1st – Ryan Stiles Harris
2nd – Larry Mayes
3rd – James Large
40+ 2wd Modified Podium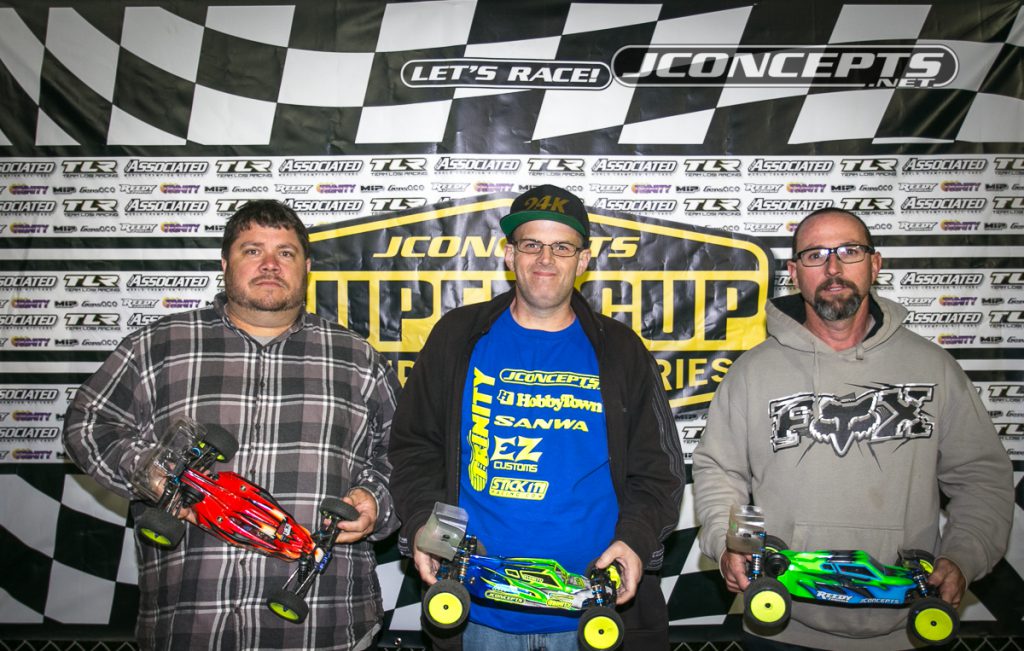 1st – Evik Everett
2nd – Joe Barbera
3rd – John Prickett
2wd Modified Buggy Podium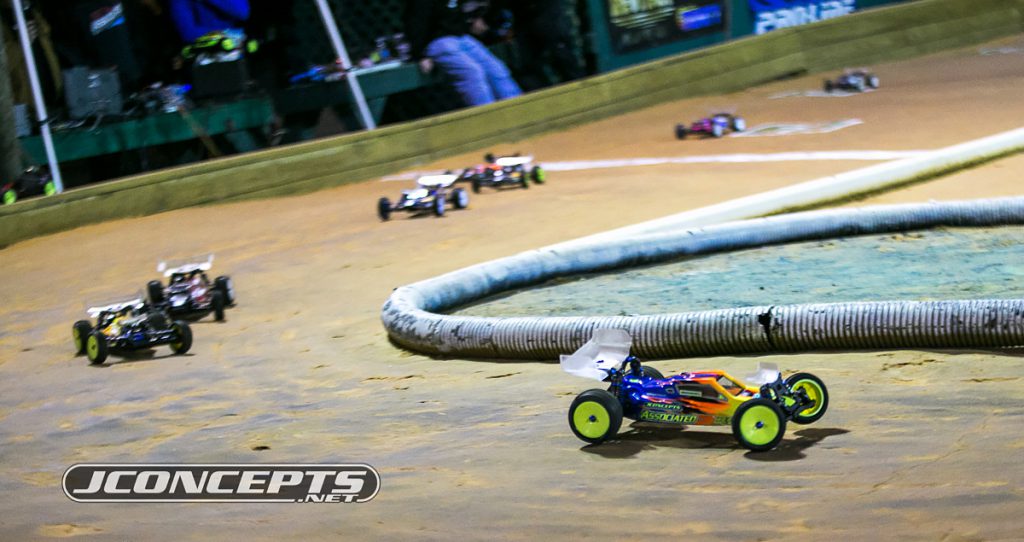 In the 2wd modified class, it was Team Associated/JConcepts' Daimon Borkowicz displaying his lightning fast speed by TQ'ing and controlling the race from start to finish. Daimon would gap the field from the very first lap and was able to deliver a smooth, consistent run that was unchallenged and go on to take the win without pressure. JConcepts' Jason Ruona would move up from 4th on the grid to finish the race with a strong performance and secure 2nd on the podium. Taking the last spot on the podium was Team Associated' Ryan Eckert. Eckert would recover from a bad start and work his way back to 3rd.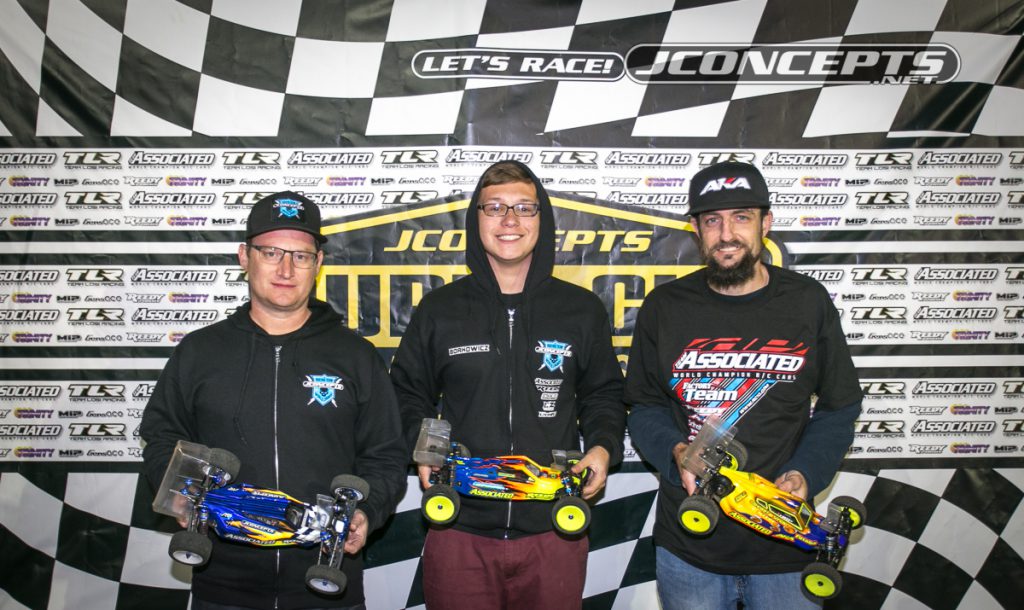 1st – Daimon Borkowicz
2nd – Jason Ruona
3rd – Ryan Eckert
4wd Modified Buggy Podium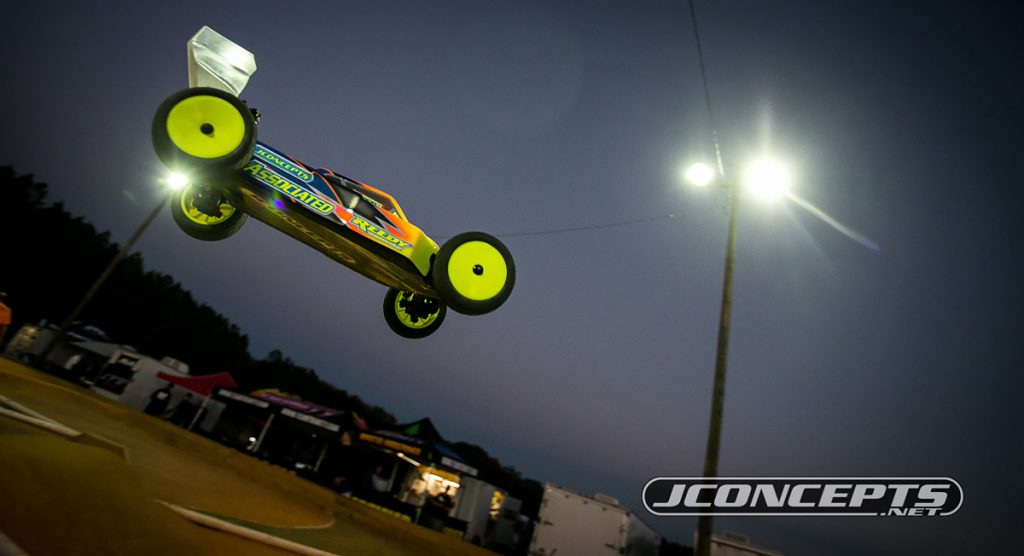 Once again AE/JConcepts' young gun, Daimon Borkowicz, would set the fastest qualifying time and lead the A-Main from the start until the checkered flag and go on to take the win. AE's Ryan Eckert would put on a great drive and start to catch Borkowicz towards the end of the race, but would have to settle for 2nd on the podium. Battling hard for the last spot on the podium after a horrific start, Xray's Landen Lewis would recover from 9th after the first lap to finish 3rd on the podium in a 'never give up' performance.
1st – Daimon Borkowicz
2nd – Ryan Eckert
3rd – Landen Lewis
Thanks to everyone for coming out and supporting the JConcepts Super Cup Championship Series and making round 3 at Newberry R/C Park a record breaking event. Round 4 will be at Coral Springs and will be held on April 1st. See you there!