The Battle of the Sikest is South Carolina's premiere nitro race with the fastest racers in the region all converging to see who is the Sikest of them all. This Sik event is located on the Woodmont High School campus in Piedmont, South Carolina, better known as S&B RC Speedway. Unfortunately, mother nature wasn't cooperating by flooding the track with rain and causing delays. However, the track crew did an amazing job and put in 100% effort to clear the water and get the track ready for racing. Thanks to the track crew and their hard work, racing resumed and fortunately, Mother Nature was kind the rest of the weekend.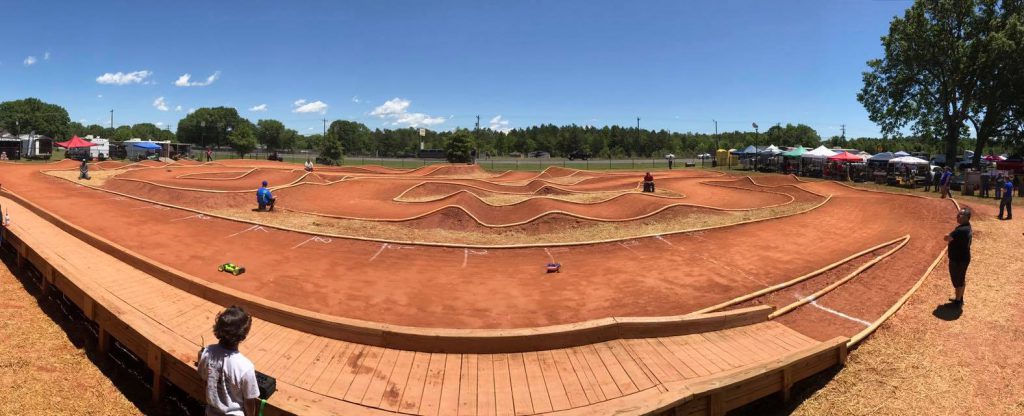 JConcepts' Cole Ogden was on point in the Open Truggy class qualifying 2nd behind Tekno's Joe Bornhorst. Unfortunately for Bornhorst, he would have a poor start to his race only to charge back to battle Cole and Blake Pickett for the win. Ulitimately, Cole was able to take over the lead on the 38th lap and hold off his rivals to take the win with a 64 lap 30:10.88 run. Bornhorst would finish 2nd with newly signed JConcepts' driver, Blake Pickett, finishing 3rd on the podium making it a JConcepts 1-3 finish!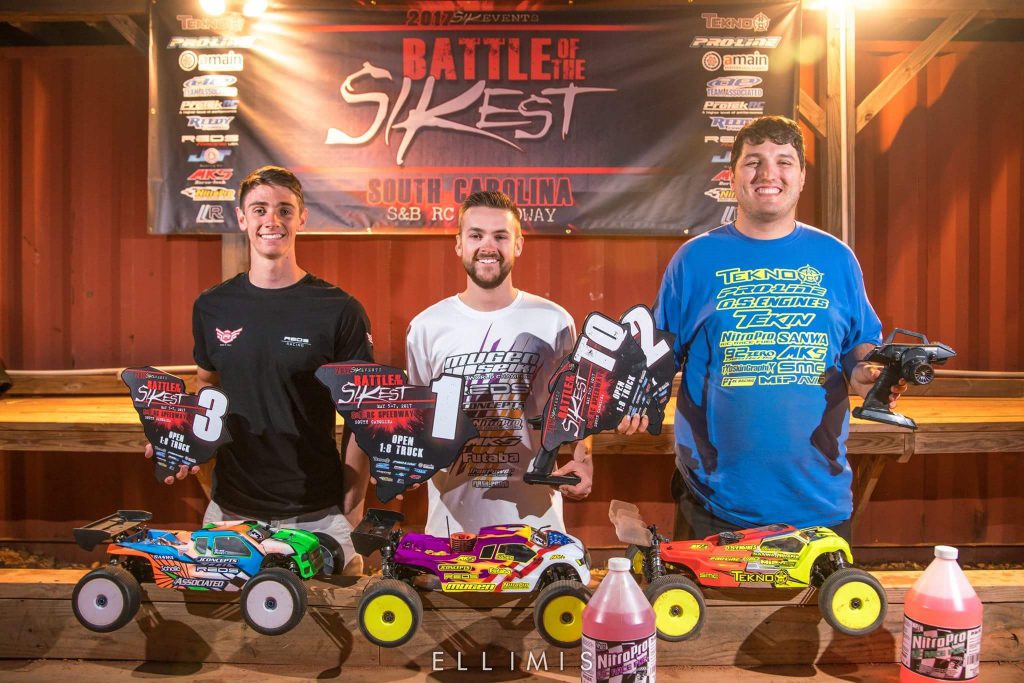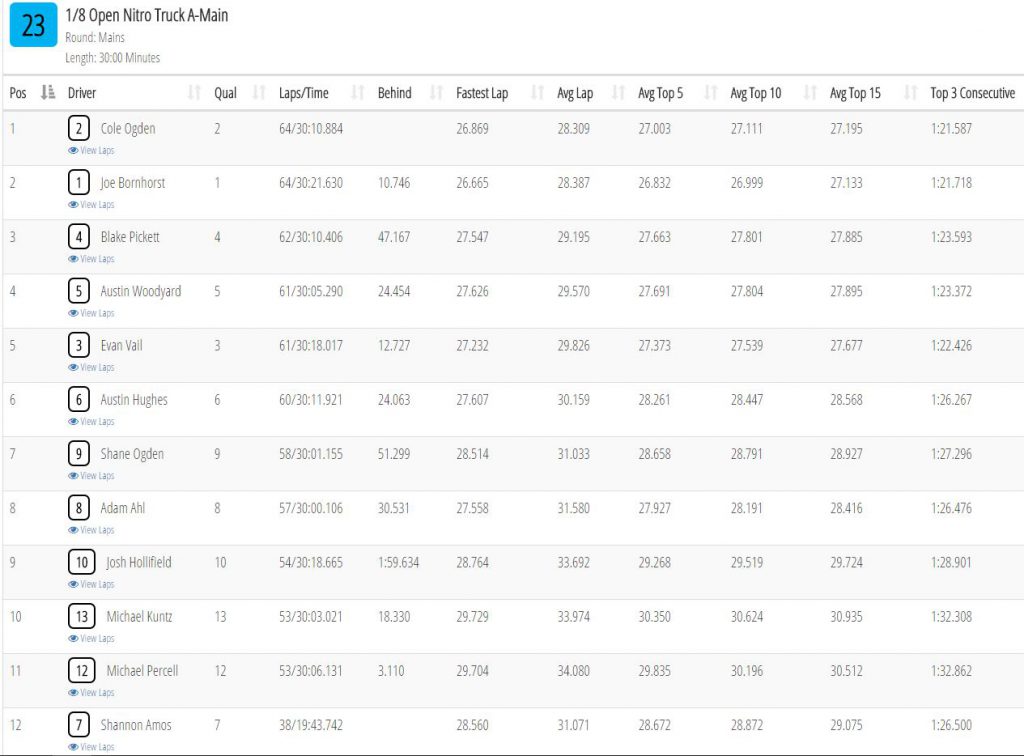 The Pro 1/8th Nitro Buggy class raced under a different format. Rather than running 1 long 30 minute A final, Pro Buggy ran 15 minute triple A-Mains to decide the class champion. Taking the TQ was Tekno's Joe Bornhorst with Team Associated's Evan Vail qualifying 2nd and Mugen/JConcepts' Cole Ogden sat 3rd on the grid. Taking A1 and A2 and with it the overall in Pro Nitro Buggy, Bornhorst would be the victor. Setting the fastest 15 minute run of the weekend and going on to take a crucial win in A3, Ogden would finish 2nd overall. Evan Vail would take the final step on the podium.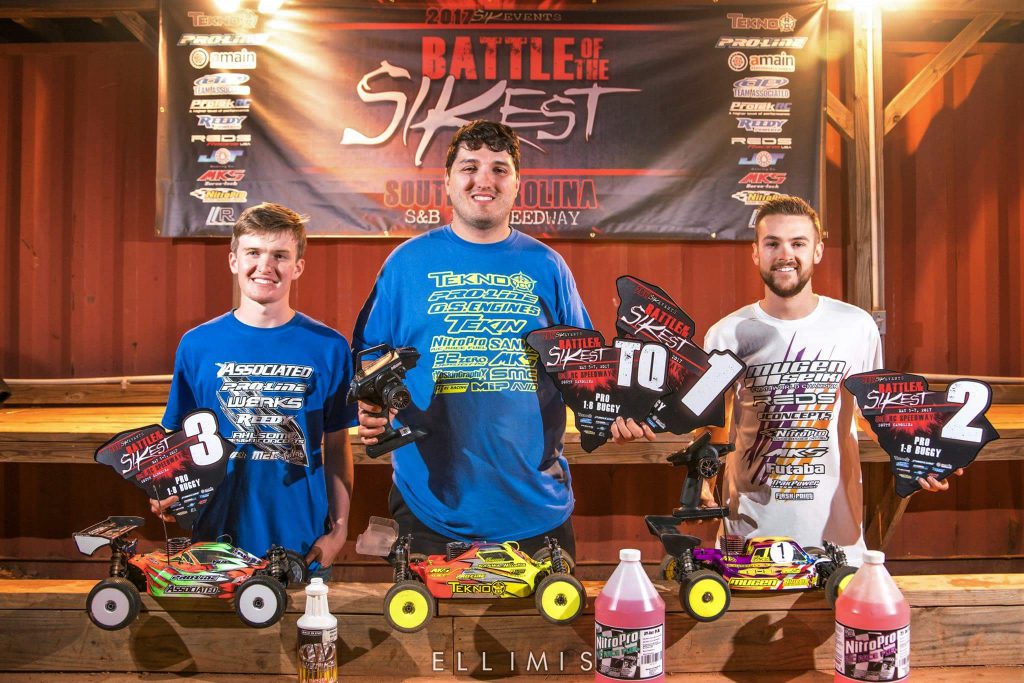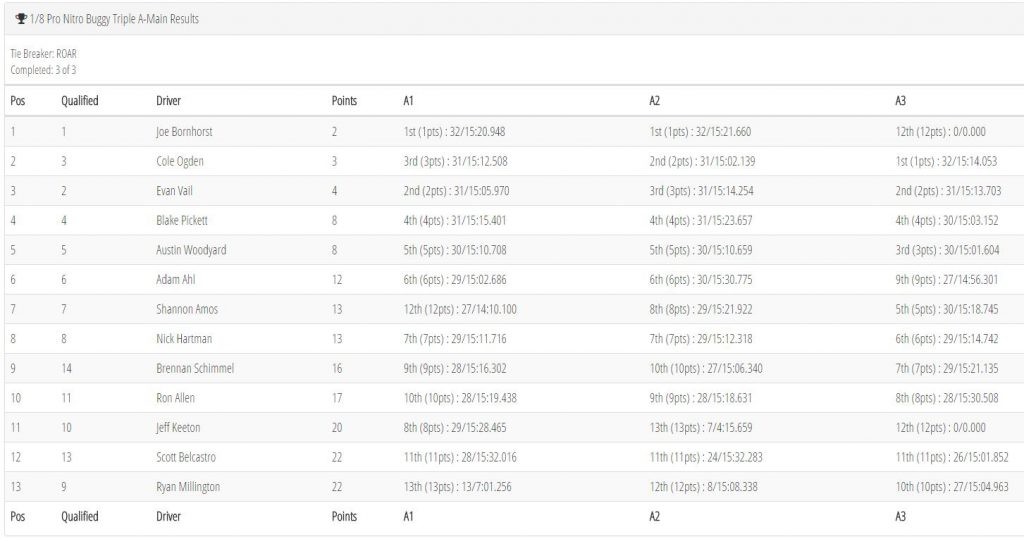 Continuing his hot streak from the Psycho Nitro Blast, Mugen/JConcepts' Shane Ogden would emerge the Sikest in the 40+ Buggy class after an impressive performance taking TQ and the win in the 20 minute A-Main. Keeping Ogden on his toes, JConcepts' Jeff Keeton would clear the field of fast 40's to earn a fantastic 2nd place finish. Making it a JConcepts podium sweep, Mugen/JConcepts' Bobby Moore would somehow find himself 3rd on the podium from starting 11th on the grid!