One of the coolest thing about the RC hobby, (besides driving of course) is the ability to get creative while having a blast. Anyone at any age can get a kit and go have hours upon hours of fun playing with it, tuning it, bashing it, racing it and everything in between. The amount of fun you can have with an RC car is endless and some of the events and moments end up becoming priceless. If you're like us, one of the biggest appeal is the ability to tinker and customize your cars by using your imagination and what's around you. With the JConcepts Traxxas Slash 4×4 | Stampede 4×4 Suspension Conversion Set, you can turn these popular cars into a whole new beast….. a 4×4 Monster Truck!!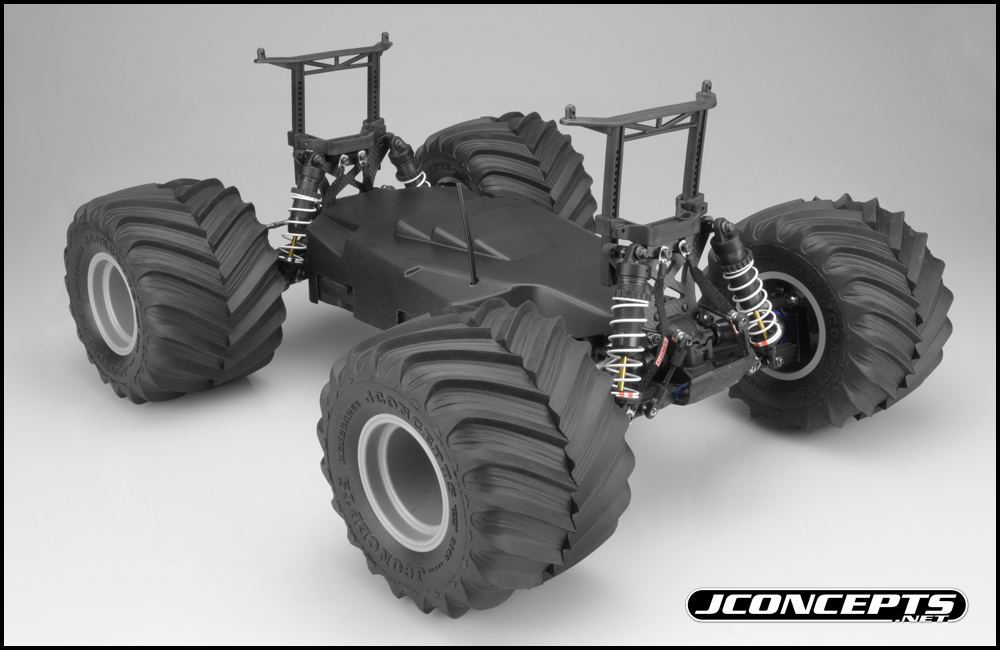 Since JConcepts is big into modifying and customizing to get the most fun and performance from RC cars, our newly released conversion kit is for one of the best selling RC kits on the market….. the Traxxas Slash 4x4and Stampede 4×4. With it, we're opening a whole new world to these owners and enthusiasts alike. We've taken an already proven platform that's tough, crazy fun, and has parts availability everywhere and made it into a Clod busting, Axial stomping competitor without spending the insane amount of $$ on a fully custom rig. The idea is to convert what you already have and go have a blast! It's about fun.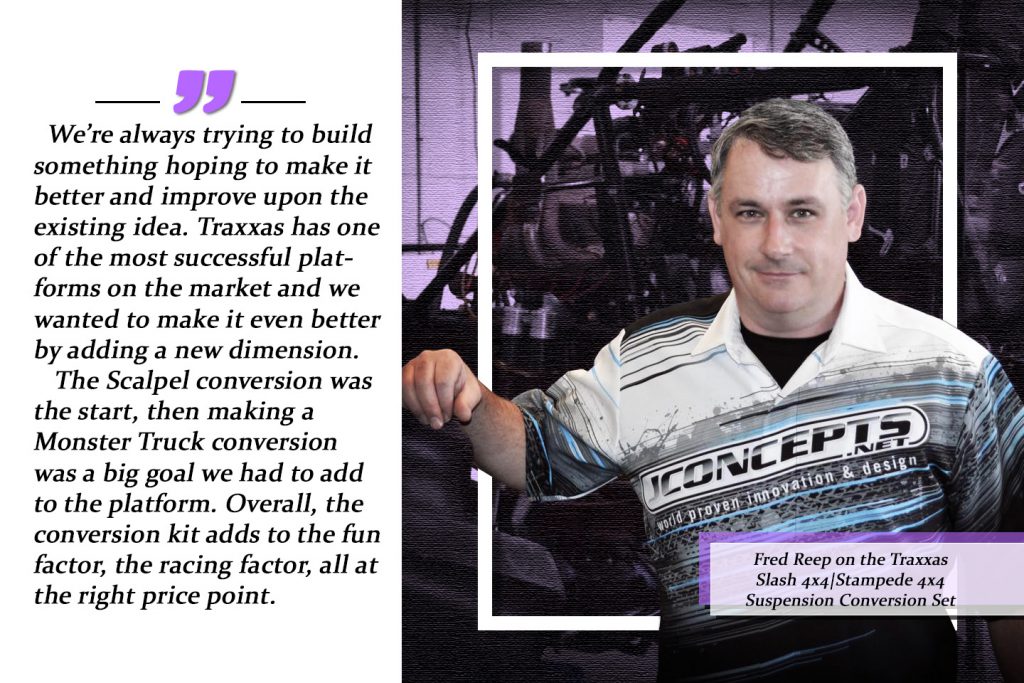 Monster Trucks have been around for a long time now and was invented right here in the USA with Bigfoot 1. With the popularity of the Monster Jam events just goes to show that the love and passion for MT's exist, however, the RC industry is heavily focused on scaling and crawling. Now the game has changed with the new JConcepts suspension conversion set for the popular Traxxas Slash 4×4 and Stampede 4×4.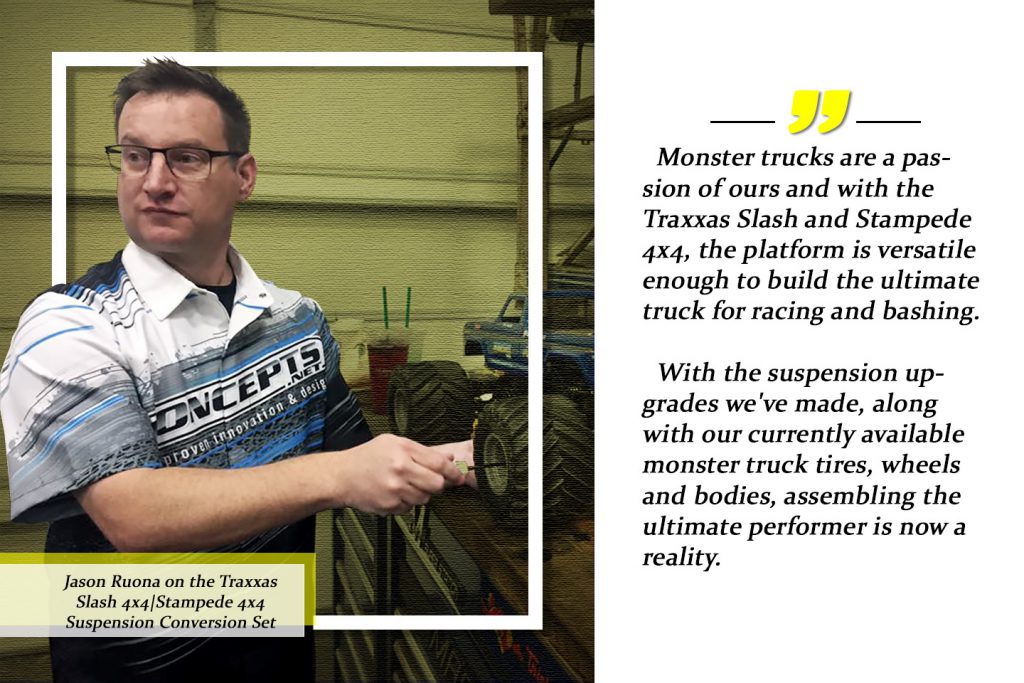 We're not just making this conversion kit and leaving you hanging as we've spent a lot of time developing high-performance tires like the JConcepts Renegades and Firestorm monster truck tires along with the Tribute wheels. As said before, customization adds to the fun and we've been working hard to release some of the timeless classics body styles like the 1951 Ford "Grandma" Panel Truck, 1979 Ford F-250 SuperCab, 1988 Chevy Silverado body to just name a few so you can make your truck your very own or build a tribute truck after your favorite MT. This allows everyone with a 4×4 Slash and 4×4 Stampede to explore an entirely new world of RC Monster Trucks and customize to your heart's desire! Stop by the JConcepts website to find out more.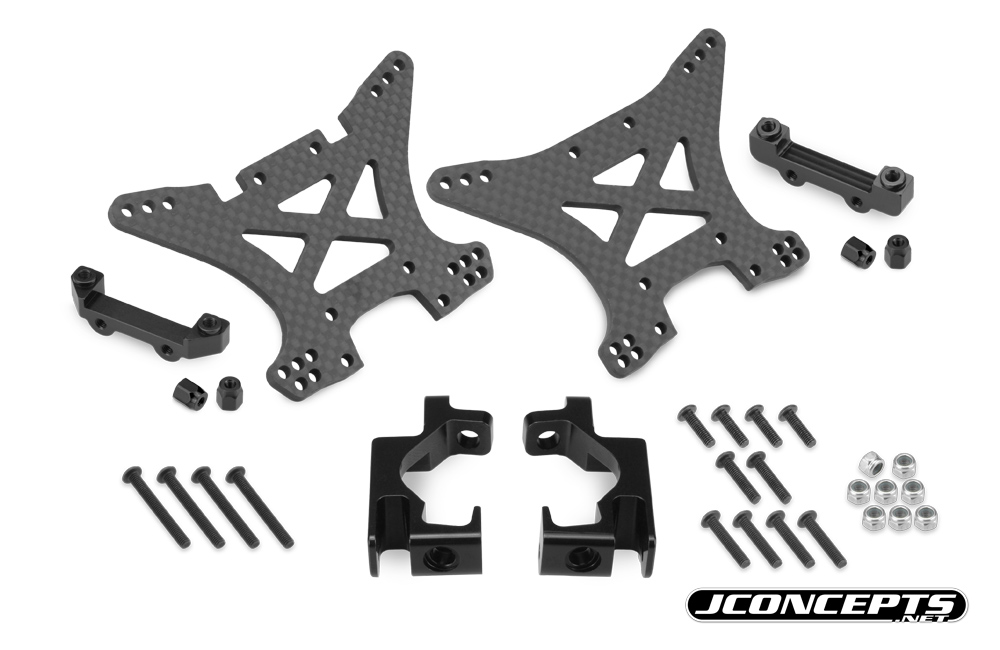 Pictured above is the entire suspension conversion set, however, you can buy the pieces individually part by part. This makes it much easier to replace parts in case of unfortunate mishaps so you don't have to buy the entire kit to get one single part. To make things easier, we've included an online instruction manual as well as a video tutorial to make the conversion simple, easy, and painless. For full details on the release, click on the link for the official press release that also contains all the goodness.