We're just about halfway through the year and the JConcepts team is always striving for results. With positive attitudes and relentless dedication, we're pushing hard into the 2nd half of the year! Here's what happened last week with wins going down Worldwide!
IFMAR World Champion Spencer Rivkin was on fire at the AMS 8.0 in the Pro Nitro Buggy class taking a very hard fought win against some of the best drivers in the industry. Clearly, it was his finest performance in 2017 and a well-deserved win over a hard charging Jared Tebo. Spencer used blue Detox in the 30 minute Amain and progressively got faster later in the race. It was lights out!!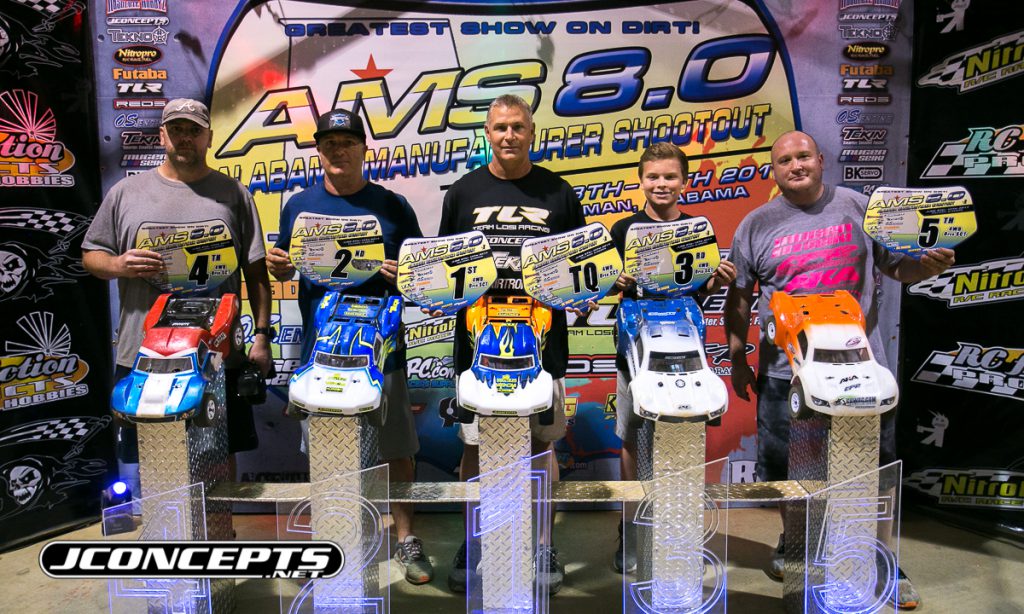 JConcepts' Martin Harrison took a convincing win with stellar performances all weekend and only 2 mains to get it done in 4×4 Short Course. With a win in A1 and A2, Harrison claimed the overall with Martin's teammate and brother, Nathan Harrison, finished 2nd with a crucial win in A3 moving him up to 2nd overall.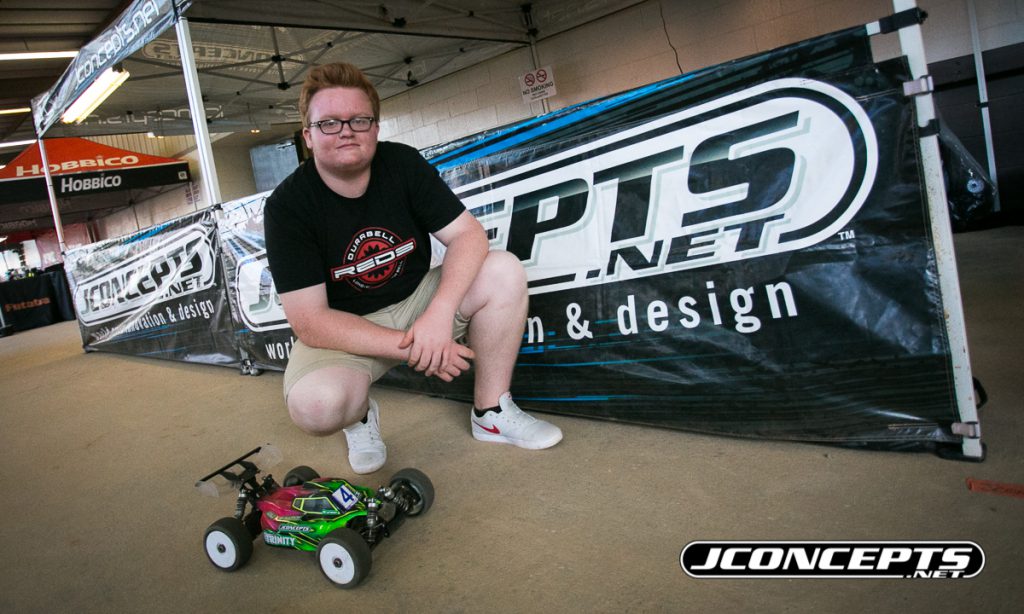 Georgia native, JConcepts' Jackson Brunson was able to TQ and take the win in Open EBuggy at AMS 8.0. Only racing for 1.5 years, Jackson is starting to really shine and string together the wins in the Open class.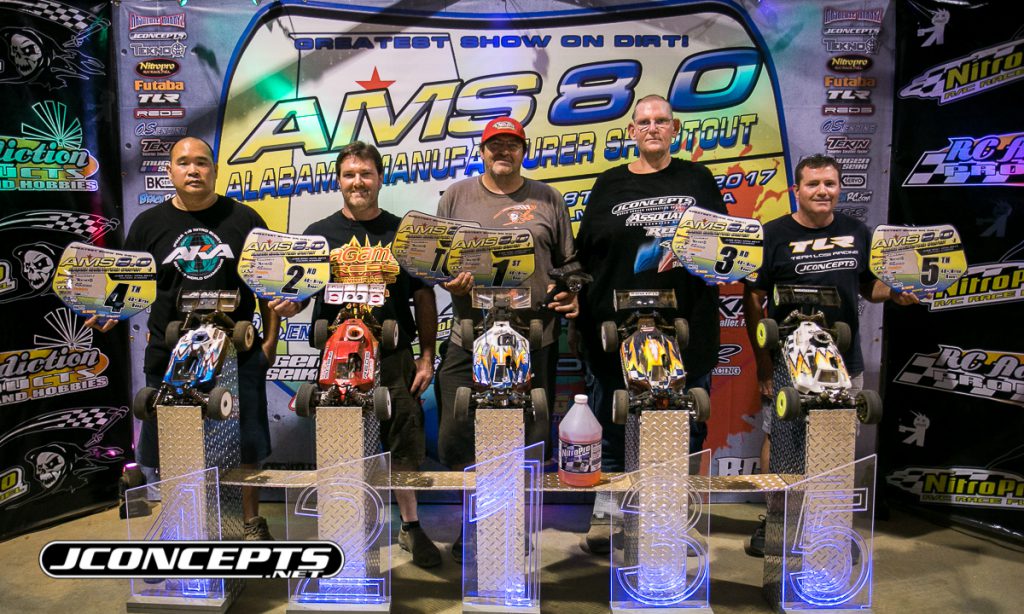 40+ Nitro Buggy class saw JConcepts' Jimbo Kvidera take the win from tone to tone. Jimbo was on rails and delivered solid performances in qualifying earning TQ as well as the 30-minute A-Main win.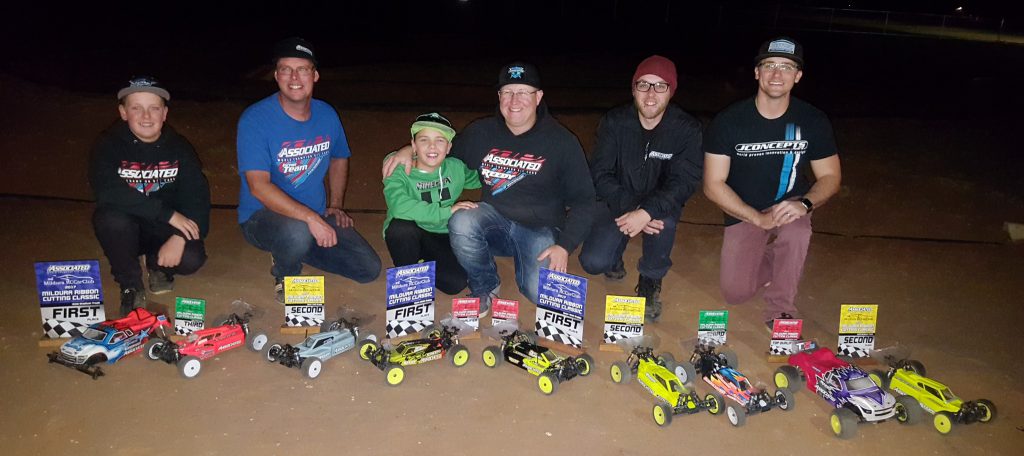 Ray Munday is always working hard. Last week, Ray attended the Mildura RC ribbon cutting event as they celebrated the opening of the new facility. Turns out, it is an awesome blue groove outdoor track and Ray was able to TQ and took 1st in 2wd and 4wd mod with on blue Dirt Web fronts and Bar Code rears.  On top of that, it was a total JConcepts podium lockout with Matthew Kellett, Andrew Selvaggi and Mark Rogers.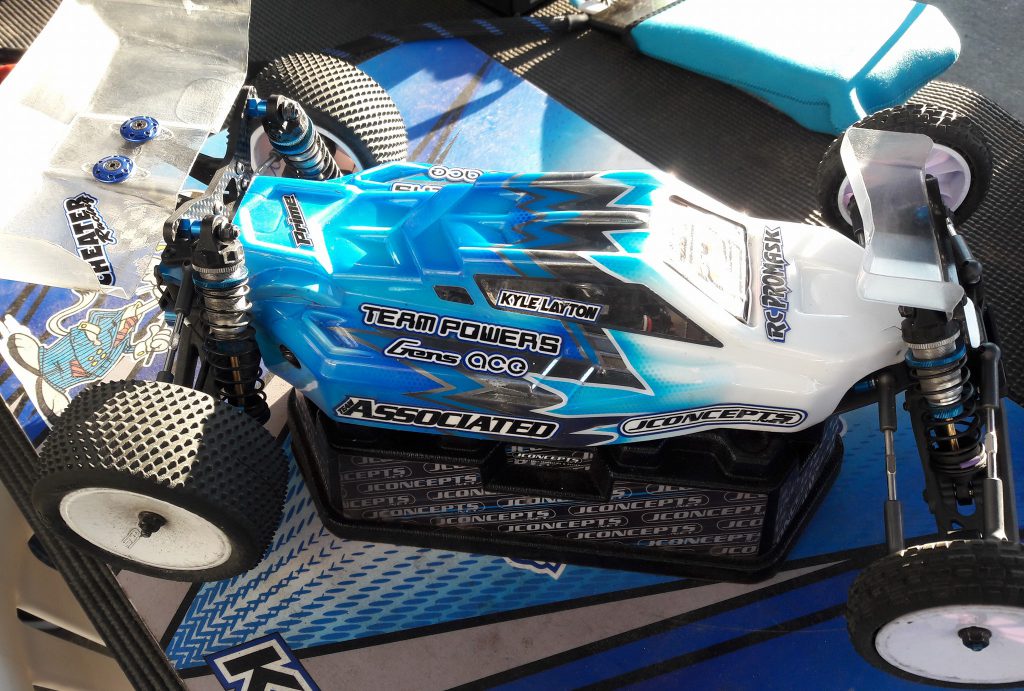 Rocklin, California's Kyle Layton definitely puts in the time and gets results. Kyle attended round 1 of the Turf Wars series in Reno, NV. The Turf Wars point series is a series race between Whip It RC and CKRC that includes a dirt and astroturf track to see who's the master of the different surfaces. Kyle was able to TQ and win 2wd modified on Pin Downs and Swaggers using the popular F2 body and Aero wing set on his B6. Next stop for the series is the dirt track in Reno, Whip It RC.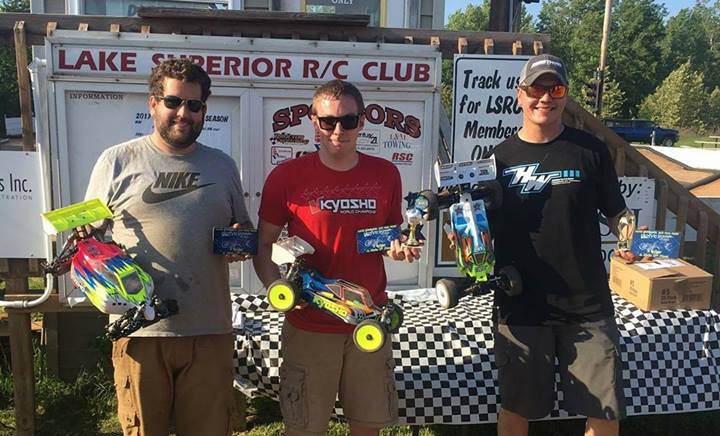 It was a successful weekend for Kyle Holmberg as Kyle attended LSRCC's Electric Boogie in Proctor, Mn. Using O2 Reflexes for the majority of the weekend, Kyle would go on to take take the win in the 1/8th Ebuggy class. Expect big things from Kyle as he's holding it down in the Midwest!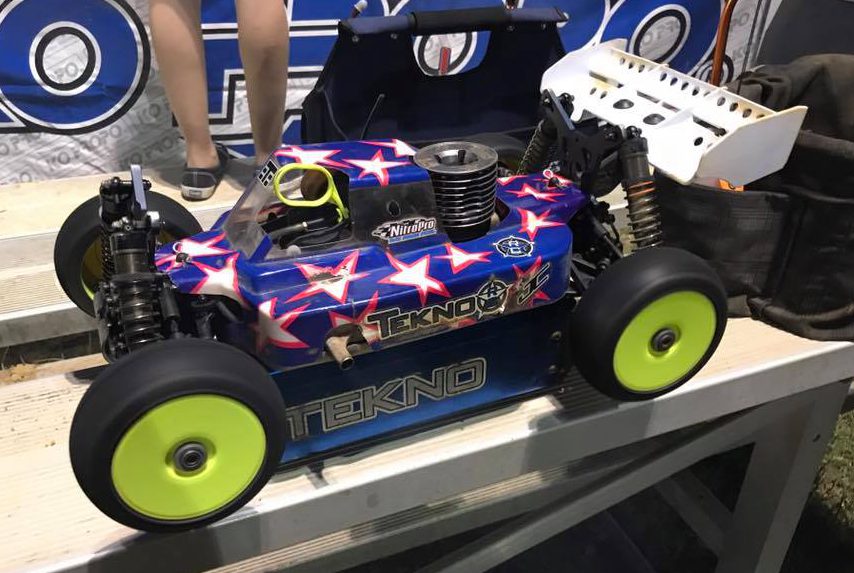 Using green Hybrid on his Tekno, Florida's John Bernard went on to TQ and win at Southside RC Raceway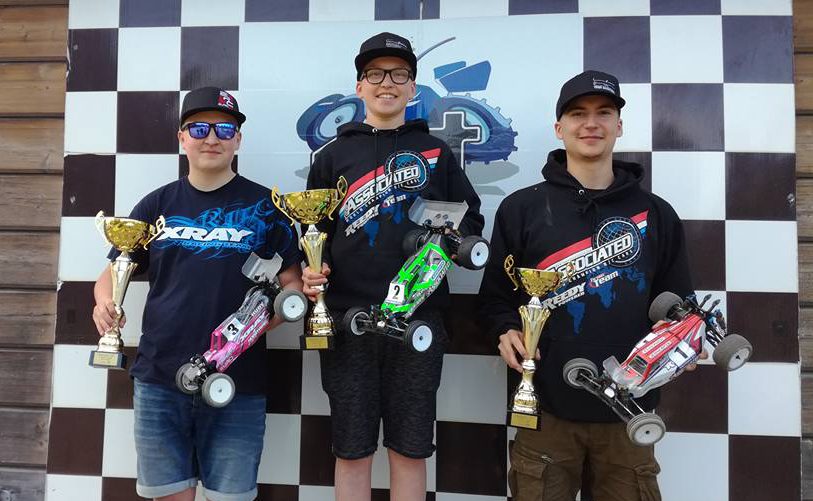 Great news all the way from Finland. Our very own, Joona Haatanen, took double wins at round 2 of the Finnish Nationals Series in 2wd and 4wd. Round 2 was held in Vaasa, Finland where they once held the IFMAR World's event in 2011. This young kid keeps impressing us every time he hits the track. Amazing work by the 14-year-old phenom.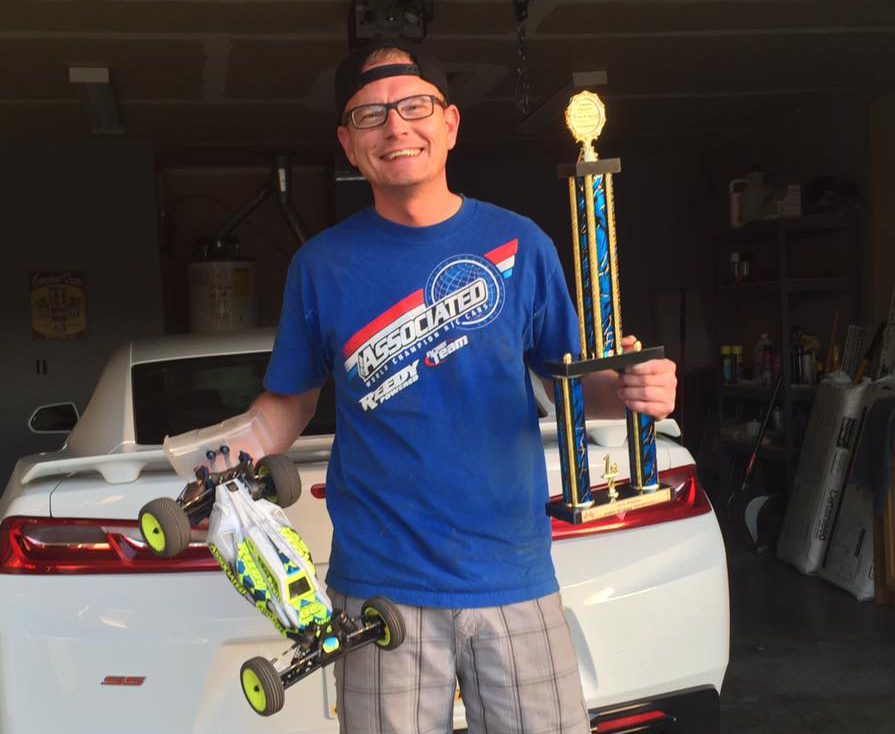 From Lafayette, Indiana, JConcepts' Adam Rayls was able to attend the Cabin Fever Classic where Adam took the TQ and win in 2wd Mod Buggy hosted by King Hobbies and Raceway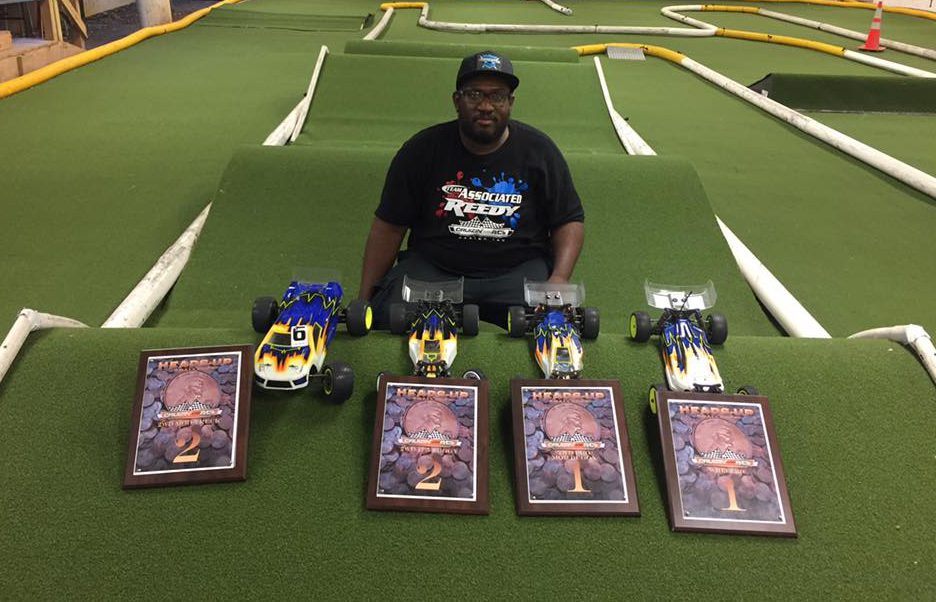 This isn't the first time we've seen Steve Charles sweep a few classes on turf. Last week, Steve attended Cruizin with RC's Heads Up race in Waldwick, NJ. The format was 4 rounds of "main style" racing with points awarded based on finishing results. Steve ran four classes and really felt Pin Downs and Swaggers were great with a 1st place finish in 2wd mod buggy and 4wd modified buggy! Steve also finished 2nd in mod truck and 17.5 stock buggy as well. Just killin' it!