It's true, winning is never easy. It takes a lot of practice, a lot of work, time, and the right attitude (sometimes a little bit of luck). So we're always proud of our guys that go out there and give it their best. Win or lose, it's the journey we venture on that matters most. Cherish the victories and learn from defeat as each step we take brings us closer to victory. So here's the latest team update on this wonderful Team Thursday! Great job guys!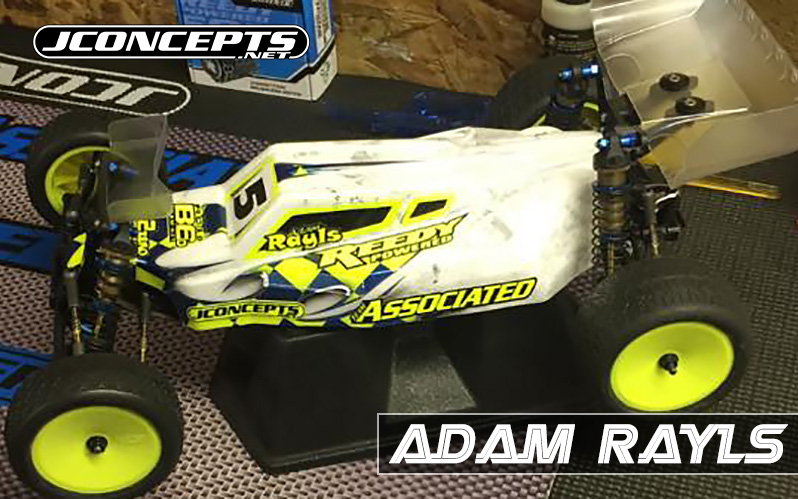 Team driver, Adam Rayls from Lafayette, Indiana, did some club racing at P&T Hobbies and Raceway over the weekend with some terrific results. Adam was able to excel using Dirt Webs on yellow Mono wheels and Aero S-Type and S2 body to get the TQ and win. Yellow wheels definitely are fast!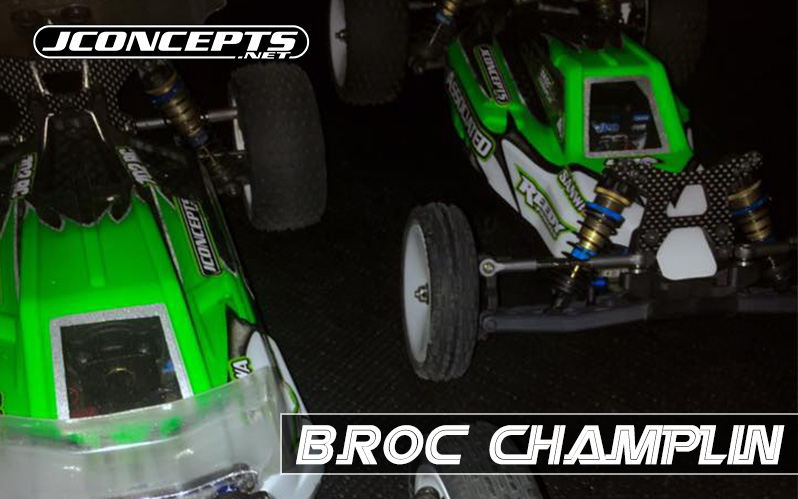 One of the most talented young guns we have on the team, reigning 4wd Reedy Open winner, Broc Champlin seems to love the high grip surfaces. Attending the Track Masters Series, which is a race series between 702 Raceway and the outdoor turf of RC Tracks of Las Vegas. Broc used JConcepts' Swaggers and Lockness to blaze the field and take a maximum of 101 points in both the 2wd and 4wd classes with double TQ's and double wins. In fact, the entire Champlin Race team also performed well with Chris Champlin finishing 2nd and Blake 3rd in 2wd. Blake was also able to give Broc a run for his money in 4wd and only lost by a tenth! Just simply outstanding results guys!
Taking in a little bit of club racing, JConcepts' Danny Smith headed over to Warehouse Hobby Raceway where he raced 1/8th Ebuggy and 1/8th Nitro buggy. Danny also came home with a 1st place finish in Ebuggy and a 2nd in nitro buggy with the popular blue Reflexes. Not bad for a guy nicked named, "The Hammer".
Talk about dedication, Derek Stephansen drove 200 miles Wednesday night to do some practicing in preparations for next month's JBRL race at Rain-Man's Hobby & Raceway. Derek was able to get some time on the track and work on his setup using gold Dirt Webs and Space Bars.
On top of that, Derek and his father did a little club racing at Modesto RC on Saturday and ended up taking wins in both 17.5 2wd and 13.5 4wd using a combination of green Rips, 3Ds, and Double Dees for his flawless victory. AND, Derek's father held it down in the Stock Truck and Stock SC classes coming out with another 2 wins using green Double Dees!
The Danish super talent, Jesper Rasmussen attended the 2017 Rainbow Cup and was able to come home with double TQ's and double wins with his Team Associated B6 and B64. Jesper definitely has the talent and we hope to see great things from him in the future. Great job Jesper!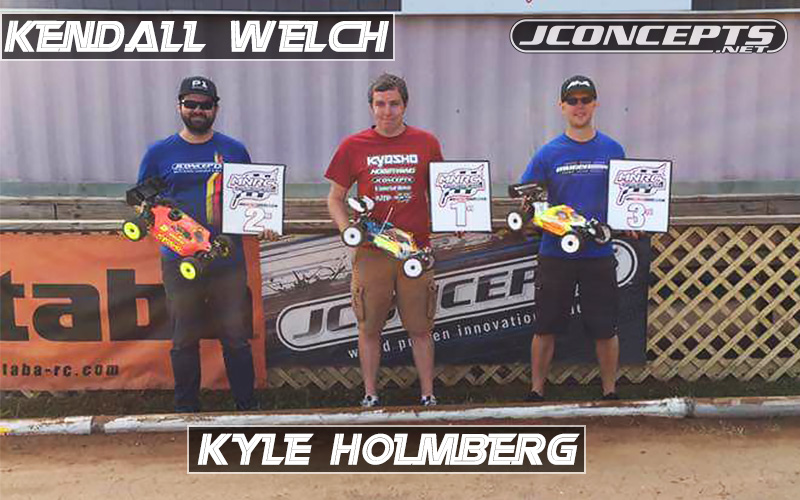 Adding another win to his collection, Kyosho/JConcepts' Kyle Holmberg attended the Minnesota's Offroad Racing Series (or MNRC) at LSRCC in Proctor, Minnesota. Kyle was able to bring home the win in 1/8th Nitro Buggy on R2 Detox while teammate Kendall Welch finished 2nd on Blue Detox. The JConcepts team is setting the pace in Minnesota!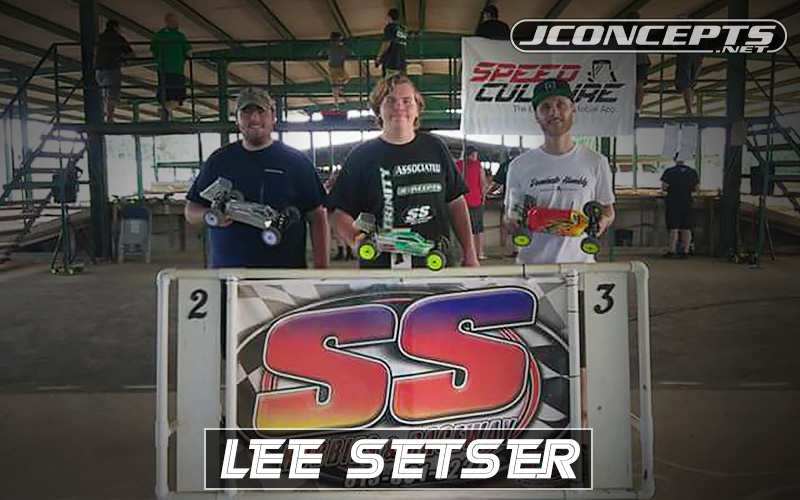 Lee Setser took double wins in 2wd and 4wd at SS Hobby and Raceway in Tampa, Florida. Lee would use blue Reflex tires to provide him the grip needed to win along with Aero wings and S2 bodies to give him the speed and feel around the track. Great job Lee!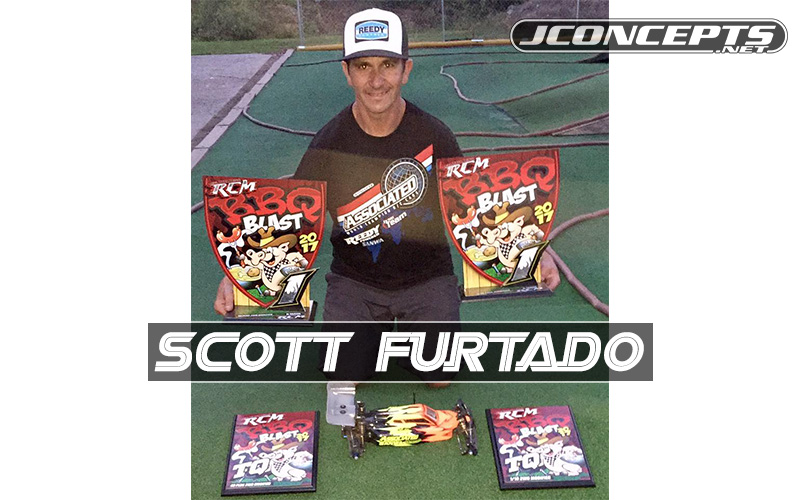 AE/JConcepts Scott Furtado laid it down in the 40+ class at the 2017 BBQ Blast at RC Madness in Enfield, Connecticut. Scott would use JC Swaggers and Pindowns on his B6 and B64 rides to take the TQ and win in both the 40+ modified classes. If you haven't checked out the BBQ Blast before, make plans for next year as the entry count was 310! What a great race and great job Scott!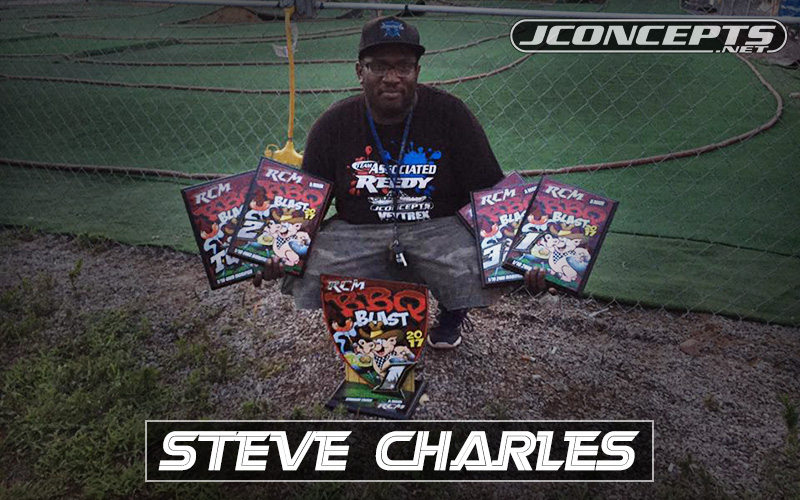 Steve Charles is another one of our racers that attended the 2017 BBQ Blast at RC Madness and also had terrific results for the JConcepts team. Using a combination of JConcepts Swaggers, Pin Downs, and Lockness rubber, Steve was able to win Modified Truck, finish 2nd in 4wd mod and 3rd in 2wd mod! A weekend where you race 3 classes and finish on all the mod podiums…. Yes please!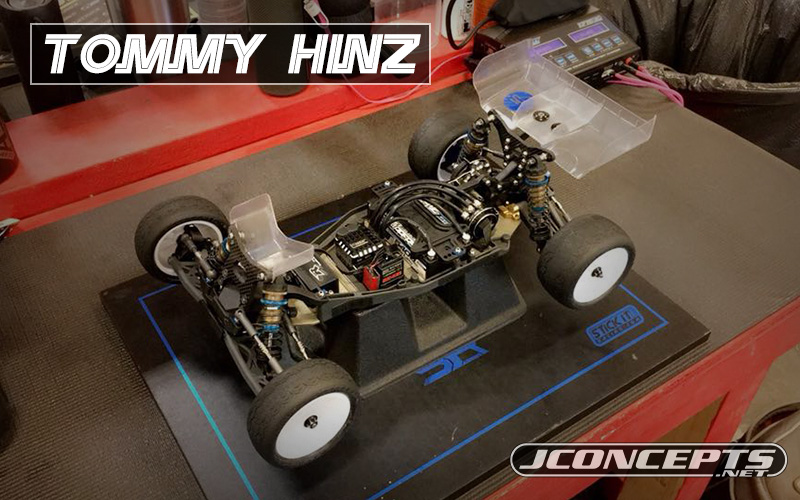 AE/JConcepts' Tommy Hinz is one never to shy away from practice and hard work. Even his wire game is on point! Joining in on the Hobby Action Summer Heat Series round 3, Tommy once again took the TQ and win in the 2wd modified class using the F2 body and gold Octagon rubber. Check out that Aero S-Type wing with divider! Looking awesome Tommy and great race!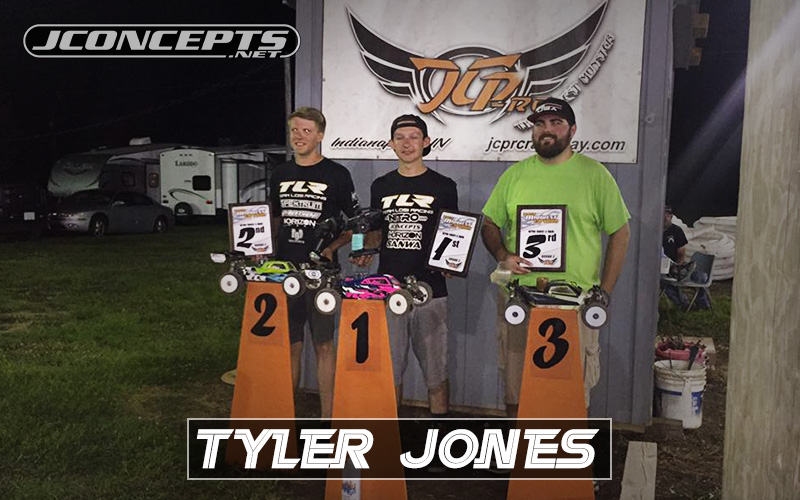 TLR/JConcepts' Tyler Jones is one very fast dude. Using the JConcepts Detox tires on his 1/8th nitro buggy with Fin titanium turnbuckles and S2 body, Tyler was able to take the TQ and win at the JCP-RC Raceway. We're always glad to see Tyler at the top and pushing himself and his talent to reach that next level.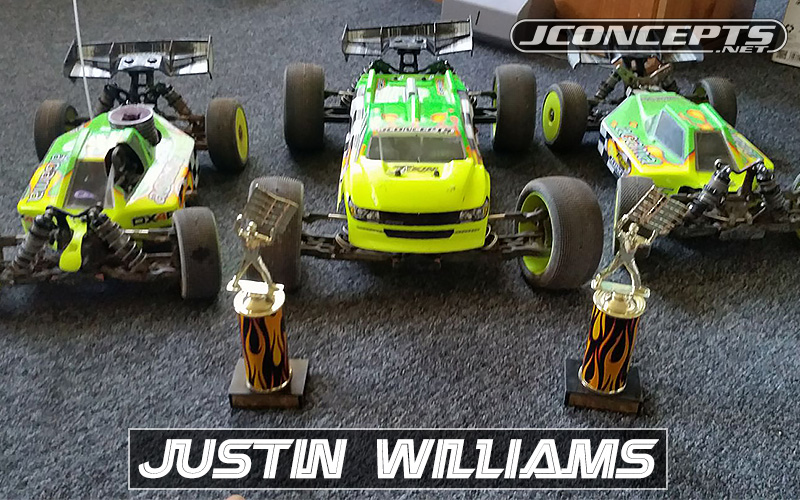 It's good to hear from team driver, Justin Williams, as he raced The Orange Dog Garage Tail Chase event in New York at Makingtraxx RC. Justin was able to get some positive results with 3rd place finishes in Ebuggy and Etruggy using blue Reflexes on Etruggy and blue Lil Chasers on Ebuggy. Also, Justin was able to bump from the B to the A main to finish 4th overall in the 1/8th nitro buggy class. That's the never give up attitude we love. Great job Justin.