Here at JConcepts, we always like to highlight our team driver's accomplishments, especially if they did extraordinarily well. On August 17-20th, one of the silent stars of The Wicked Weekend was this youngster from Austin, Texas…. Austin Jeffries. Having only raced for 3 years, this standout was able to take the TQ and win in both the Open Ebuggy and Open Nitro Buggy classes in impressive fashion.
Get to know Austin a little more in the JConcepts Team Driver Profiles. Although quiet in demeanor, Austin is a beast on the track and he's only going to get faster!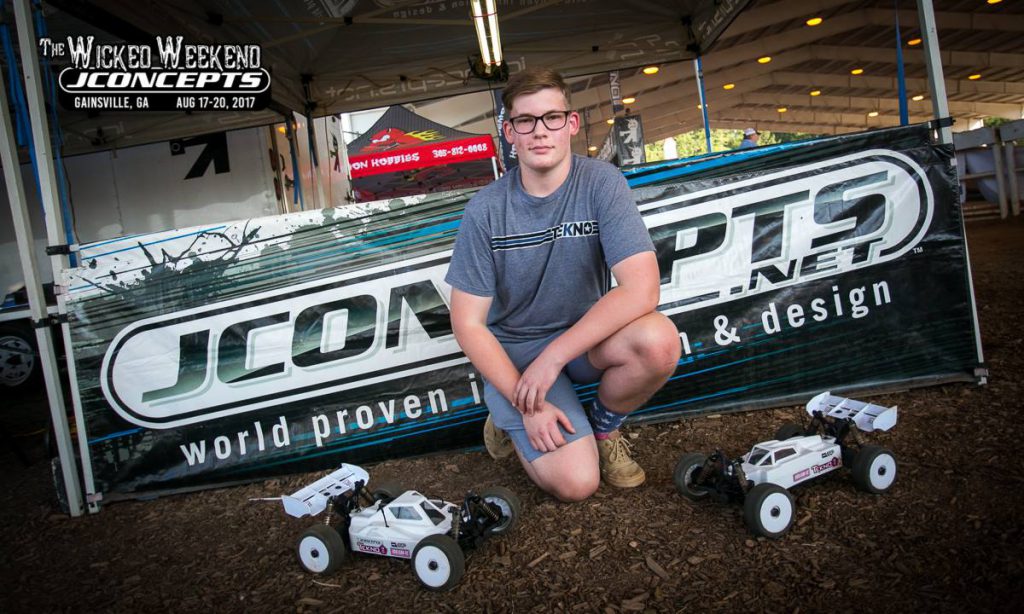 Please introduce yourself…. Name, where are you from, years racing, team/sponsors, and home track.
My name is Austin Jeffries. I'm from Austin, Texas. I have been around racing my whole life but RC about 3 years. My sponsors are Tekno, JConcepts, Hooligan RC, VRP, and TSR.
What's your favorite class and what is your favorite track to race at and why?
My favorite class to run is nitro buggy. I really like running nitro buggy because it's the safest and the closest to Motocross. My favorite track to race at is Thornhill because everyone there is so nice and the facility is fantastic!
What do you like most about RC racing?
My Favorite thing about RC is the competition and just hanging out with friends at the track.
Favorites…. Food, car, TV show, music, and RC Racer?
My favorite food is steak, mashed potatoes, and green beans. My favorite car is a McLaren p1. My favorite TV show is Blacklist and music would be top 40. Last, my favorite RC racer is, Joe Bornhorst.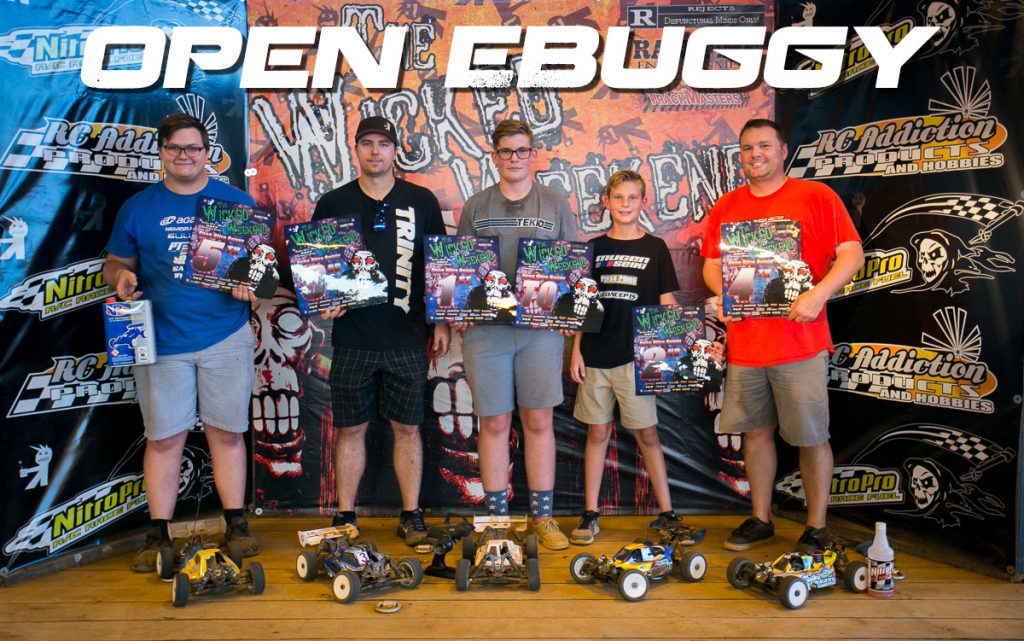 Tell us about your experiences at the Wicked Weekend. What did you think of the event as a whole? How was the track?
I thought The Wicked Weekend was a very well ran event. We were always out at a somewhat early time, and if there was an issue the race promoter got the problem fixed. I thought the track was a blast I've never had wood jumps and I was a big fan of them.
What were some of the challenges you faced and how did you overcome them? Any secrets to your success?
My weekend was filled with a couple challenges. I am always the person that gets really nervous whether that's a school test, racing, or doing something new. I was able to overcome these challenges by staying calm and not overthinking it. One big secret to my success over the weekend was keeping my program strict and if something needed to be done it got done.
In A2 you weren't able to finish your race and suffered a DNF, how did you bounce back to win A3? Did you feel any pressure?
After having the DNF in A2 I started to get stressed, but as the night went on I realized how successful my weekend has already been. If I wasn't able to win A3 I still would have had a wonderful weekend with a lot of learning experiences.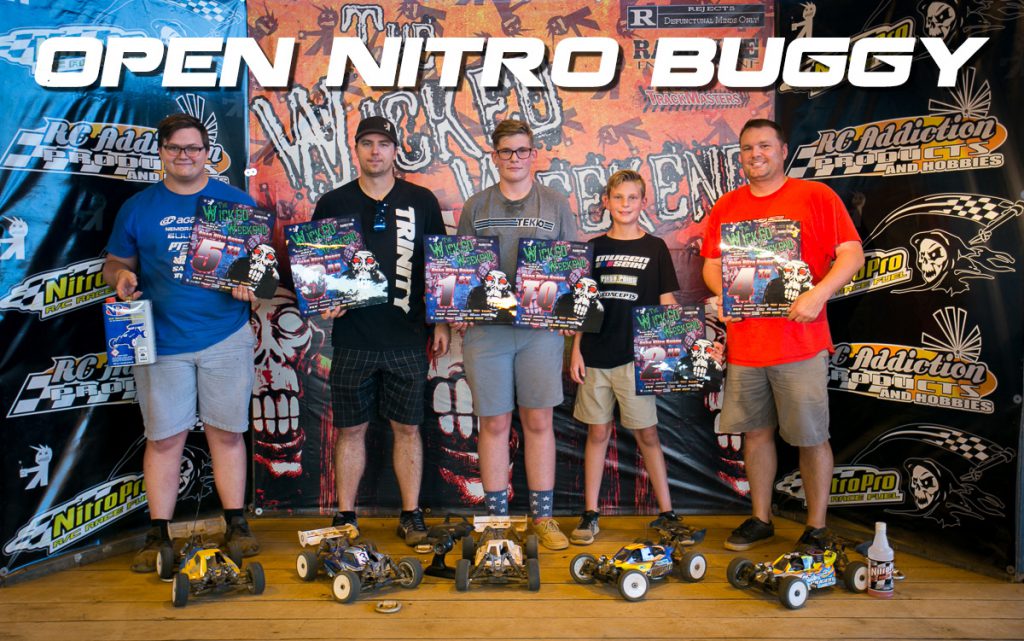 What JConcepts products did you use at The Wicked Weekend and what are some of your favorite JConcepts product to date?
At the 2017 wicked weekend I used green Reflex in the morning, blue Rehabs in the middle of the day, and r2 Reflex in my nitro buggy main. My favorite Jconcepts product is the Rehab tires.
For other drivers that looking for success at the bigger races, what advice would you give them?
I would say to keep calm if you get nervous, ask people setup questions if you don't know, and just have fun!
Who would you like to thank?
I would like to thank Doug Hooks, Tyler Hooks, Tiffany Jeffries, Thomas Tran, J.R. Mitch, Matt Wolter, Joe Bornhorst, Ryan Lutz, Jeff Keeton, Red, and everyone that helped run the event!