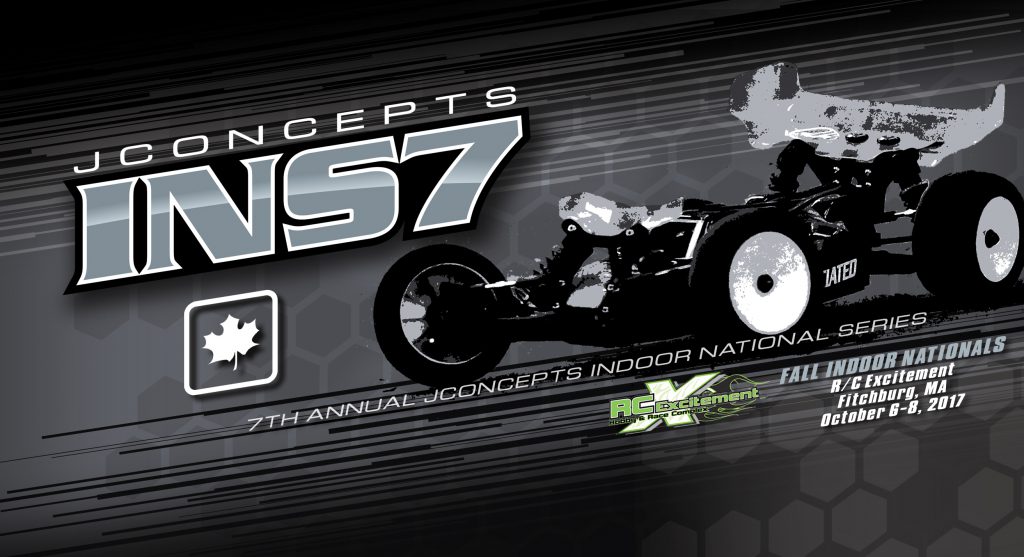 On October 6th-8th, the JConcepts Fall Indoor Nationals will make its way to RC Excitement in Fitchburg, MA for another exciting round of the highly anticipated INS. Since its inception 7 years ago, the JConcepts INS has been growing with each and every race. Entries are on the rise and the competition constantly climbing pushing the level of racing to new, never seen before heights. The field will be stacked and with entries well over 300, this is a race you don't want to miss. Sign-ups are open! Plan ahead and get ready!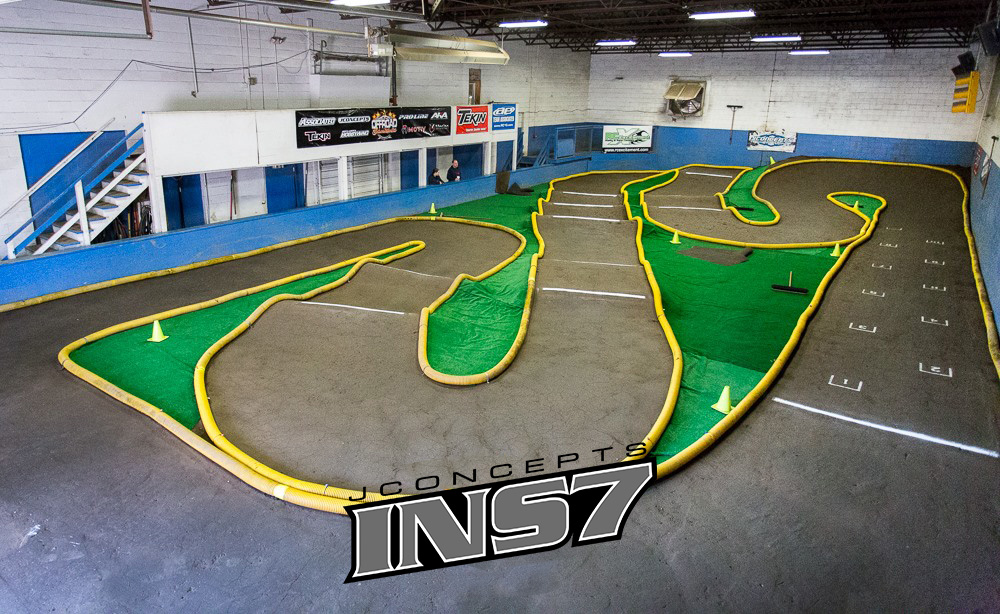 Over the years, RC Excitement has positioned itself as the heart of the North East racing scene. With a fully stocked hobby shop that's unmatched by anything on the Eastcoast along with the diverse RC scene that includes an outdoor race track, scale and crawling courses, indoor carpet track, and of course the indoor clay track, RC Excitement is an RC enthusiasts' dream come true.
Here's the race schedule as of now.
Thursday, October 5 Doors open at 12 noon Driver Check-In / Open Practice. 7:00 PM Thursday Night Club Race, Friday, October 6 Doors open at 10am Driver Check-In / Practice 10am-5:45pm, 6:00 PM Drivers Meeting 6:30 PM Seeding practice. 3-minute sessions by heats, best 3 consecutive laps seeds you to a qualifier. Saturday, October 7 Doors open at 7am 2 minute shakedown practice 7am – 7:45am Qualifying starts at 8am through 2 Qualifiers, we will start a 3rd round if time allows. Sunday, October 8 Doors open at 6:30am NO PRACTICE Remainder of 3rd round starts at 7am Raffle after qualifiers then the mains. We will be running triple A mains for 2wd and 4wd Mod Buggies. There will be 9 cars set in every main with 1 bump spot.
20I7 INS Classes
* 2wd Modified Buggy
* 4wd Modified Buggy
* Racing Truck Modified
* 2wd Modified SCT
* 4×4 SCT
* 13.5 4wd Buggy
* 17.5 Buggy
* 17.5 SCT
* 40+ 2wd Modified Buggy
2017 JConcepts Fall Indoor Nationals Series Rules – ROAR Rules are being observed. 17.5 motors must be ROAR legal. Top 3 in all 17.5 classes may be subject to tech inspection following their main.

The talent pool grows every year with headliner, Ryan Maifield, confirmed for the Fall edition of the INS. Known for his wicked, all-out driving style, Maifield is poised to make his return to RCE after a two-year hiatus. Adding to the elite field of drivers and coming off a 2wd Modified Turf Nationals win at RC Madness, Alex Kosciuszek, has also confirmed to attend the 2017 Fall INS. Alex has matured a great deal since bursting onto the scene and was able to take some incredible victories in 2017 including a 4wd modified win over Maifield at round 1 of the INS in St. Louis.
Arguably the fastest driver in Florida, Daimon Borkowicz always brings his 'A' game and is constantly improving. With mentors like JR Mitch, Paul Wynn, and Jason Ruona, the Florida fast kid is a threat where ever he goes. Deepening the talent pool, TLR standout JP Richards, will also be on hand at this year's Fall Indoor Nationals. JP is deadly in all classes as he sits towards the top in the overall points standings in 2wd, 4wd, and modified truck classes.
Due to popular demand, multiple time Worlds' Finalist and President of JConcepts, Jason Ruona, is confirmed to be racing at RCE! It's undeniable that Jason is still extremely fast despite rarely driving, which proves when you got it, you got it! Mix in the fast locals like TLR's talented Toddie Anderson and Aaron Kothman, the A-Main is almost complete. It's guaranteed to be a showdown through qualifying and during the triple A-Mains. Sign up and let's go racing! We'll see you there!