The Fall edition of the JConcepts Super Cup Championship Series started off with a bang at Beachline Raceway in Cocoa Beach, Florida on September 2nd, 2017. Having already held a Spring Super Cup on the astroturf earlier in the year, Beachline learned a lot from the previous visit making a track that was more enjoyable with lower speeds, better jumps, smooth piping, and a very solid race program.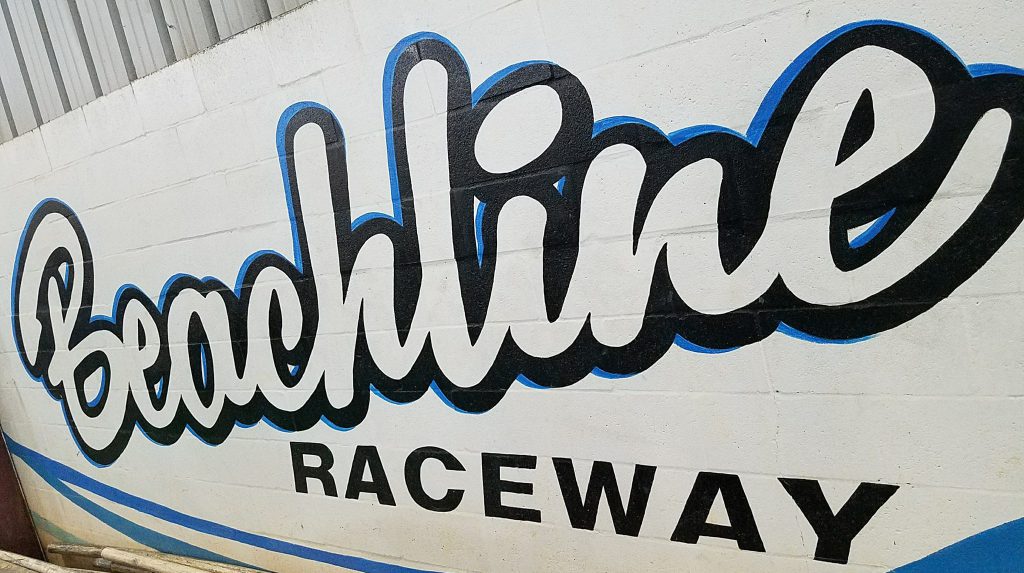 The layout was a lot of fun. It may not seem like it, but it's quite difficult to make a fun, challenging layout on the turf because of the amount of grip you have. Since you can full punch everything, the ideal layout is one that limits the high speed and adds technicality without making the flow awkward. With the improved jumps and obstacles, the Super Cup layout was a pleasure to drive yet far from easy. Great job by Robbie and his crew for putting in a terrific layout and for hosting round 1 of the Super Cup.
If you'd like to see race videos, please click the link and thanks to LiveRC.com.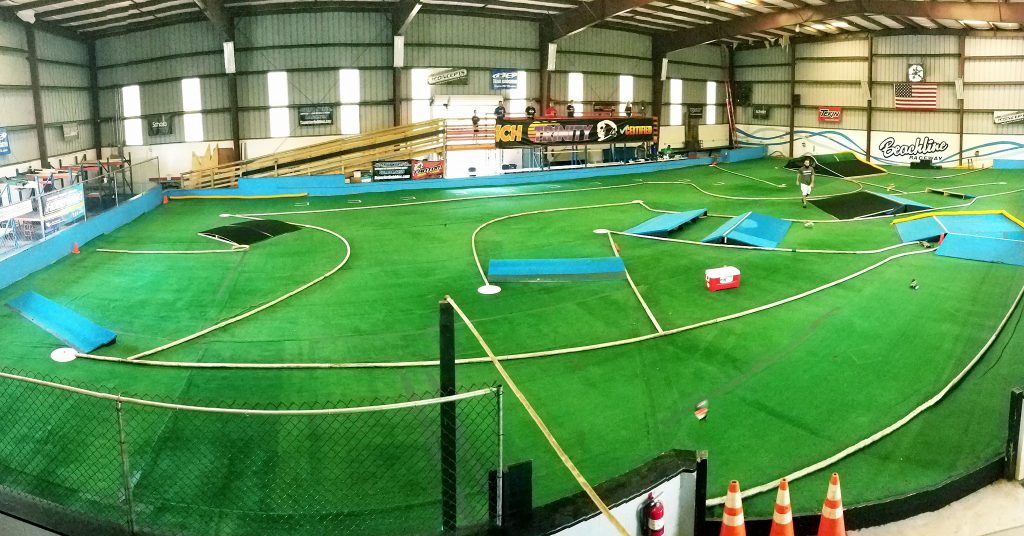 2wd Modified
Fast and fearless, AE/JConcepts' Daimon Borkowicz was able to set the TQ and control the race from start. However, making a big mistake on the step up, Daimon would momentarily hand over the lead to TLR/JConcepts' JR Mitch. While controlling the gap and holding off the attacks, JR would have an unfortunate run in with lap traffic and was forced to give up the lead. Once back in front, Daimon would gather his composure and hold off a hard charging Billy Easton to take the win. The former world champion, Billy Easton would finish 2nd and JR Mitch 3rd making it a star studded podium.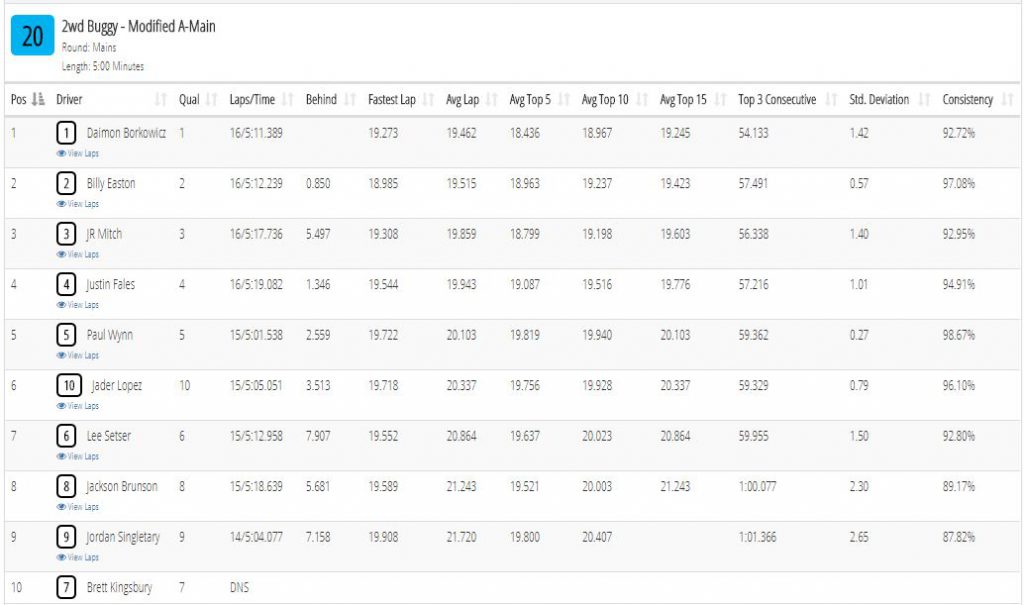 4wd Modified
In the 4wd class, it was JR Mitch feeling the flow in qualifying earning TQ over a very competitive field. With a bad first lap in the single A-main event, JR would get shuffled back to the pack and wasn't able to recover to finish on the podium. In 5 minutes, the race would see 5 lead changes as they all fought to stay out in front, but halfway through the race, Serpent's Billy Easton would take command and drive the cleanest 2nd half of the race to take the win. Recovering from multiple mistakes while chasing for the lead, Daimon Borkowicz was able to manage 2nd over a very quick Justin Fales and his Serpent 4wd.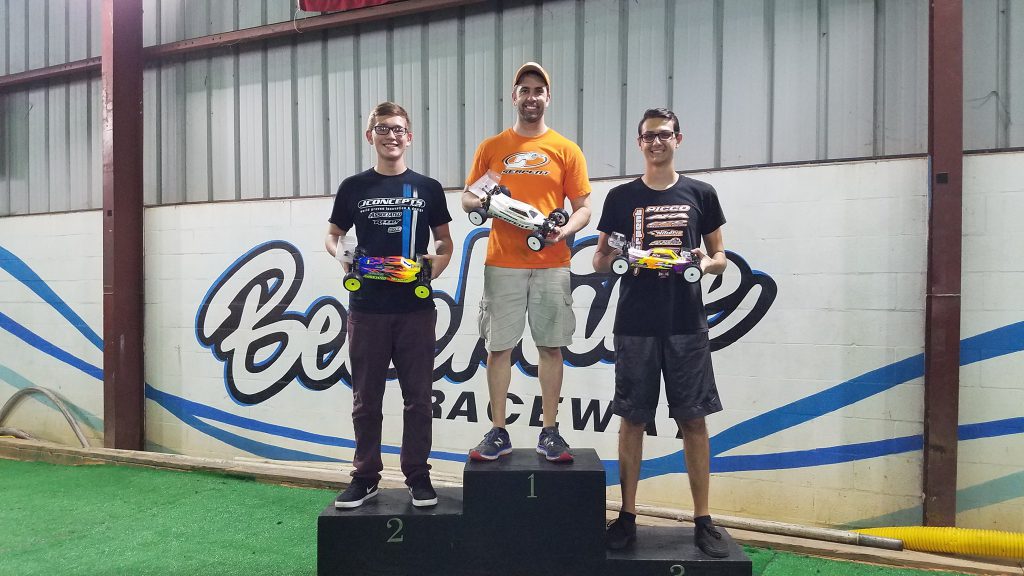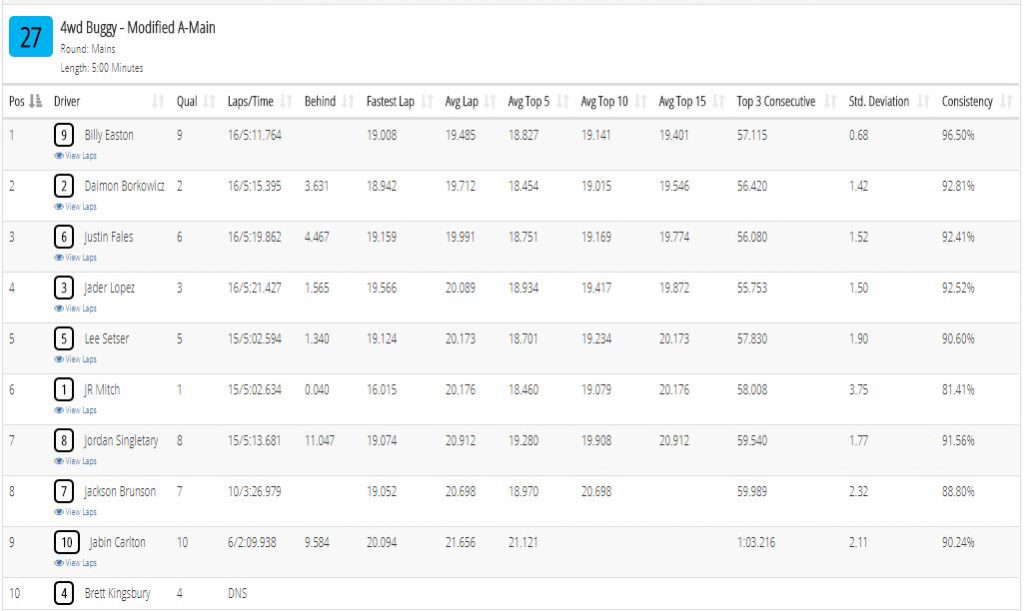 13.5 4wd
It was a dominant display of driving for AE/JConcepts' AJ Marasco as he set the fastest qualifying time and checked out in the 5-minute main event to take a convincing win. RC America's Daniel Chavez delivered a fast and consistent performance in the final to take 2nd and Ryan Harris also making a strong statement to finish on the box in 3rd.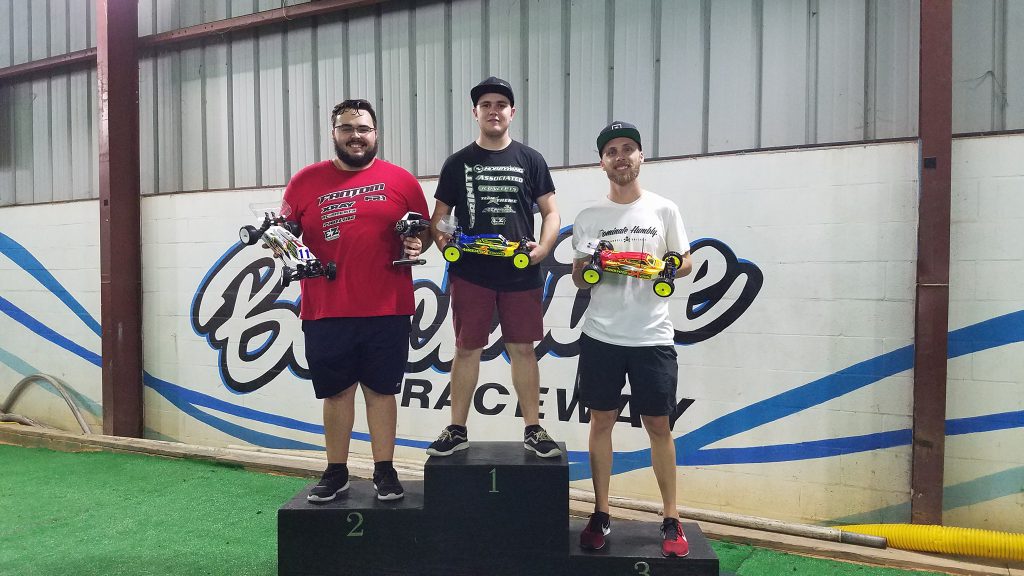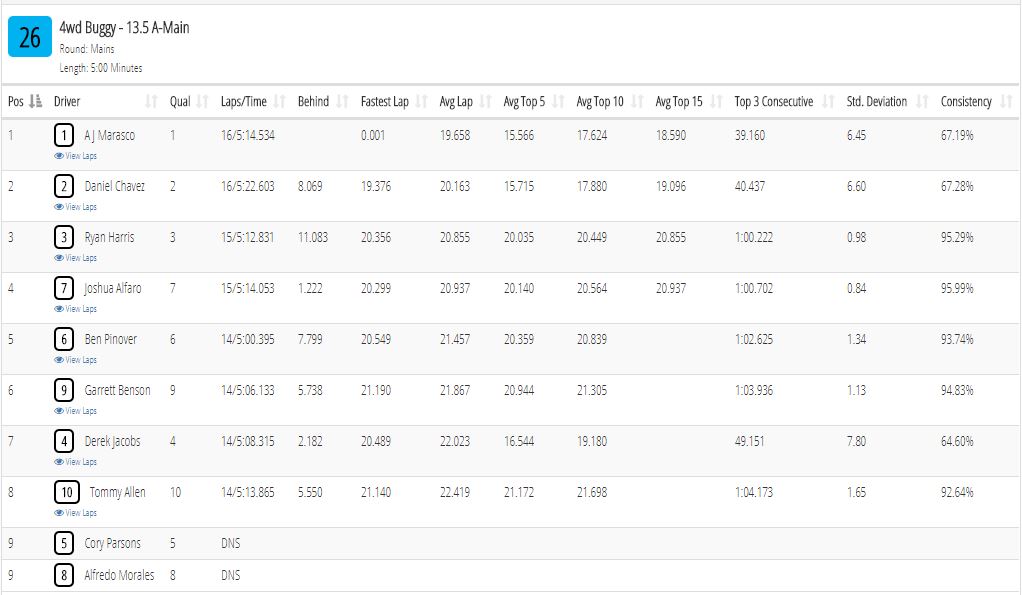 17.5 Expert Stock Buggy
Once again, AJ Marasco was able to find the top step of the podium and delivered when it counted most. Not having the cleanest qualifying runs, AJ managed to pull it together and fought for the win over a very speedy TJ Bradley. TJ would finish 2nd with Derek Jacobs 3rd. All three drivers put on a great show as there were multiple lead changes making it an exciting race.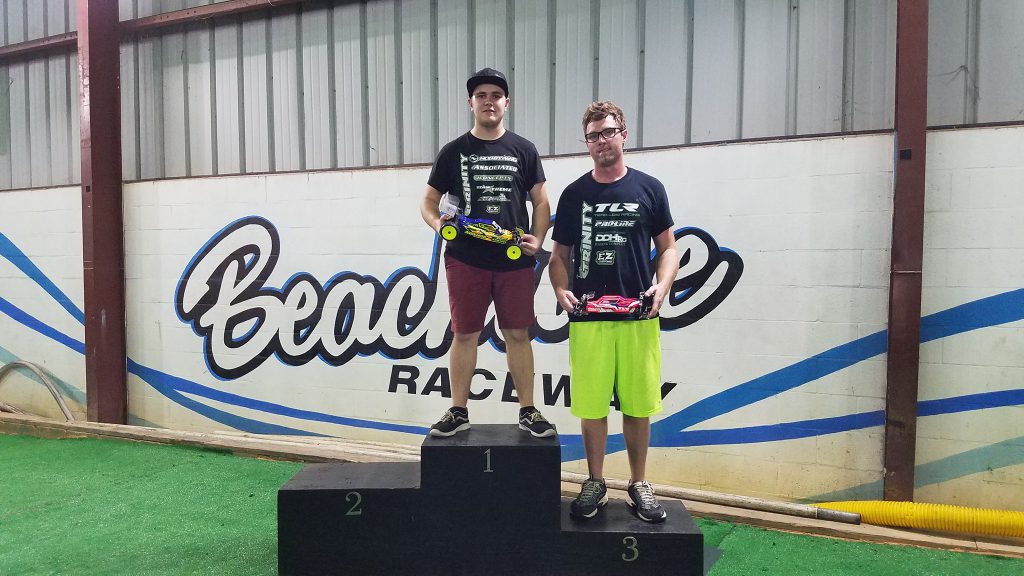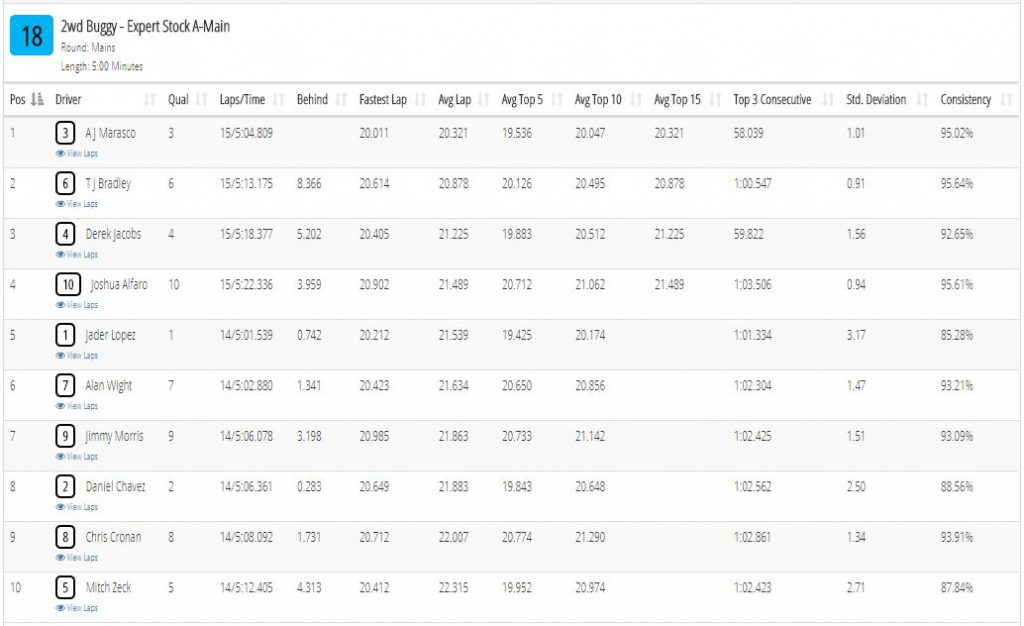 Monster Truck / Stampede
Congrats to Coty Saucier for taking the win in the Monster Truck/Stampede class using his own RC truck to take the win. Coty is the actual Monster Energy Monster Jam driver and watching him drive around the RC version of his truck on turf was absolutely fantastic. Also congrats to Scott Defino for having the coolest tricked out truck and for finishing 2nd with Garrett Benson rounding out the top 3.
40+ Open 2wd
A job well done for John Prickett as he was able to take the win in the 40+ 2wd Open class ahead of Jabin Cariton. Jabin drove a great race keeping Prickett honest always staying within striking distance. Billy Bruce finished on the final step on the podium in 3rd.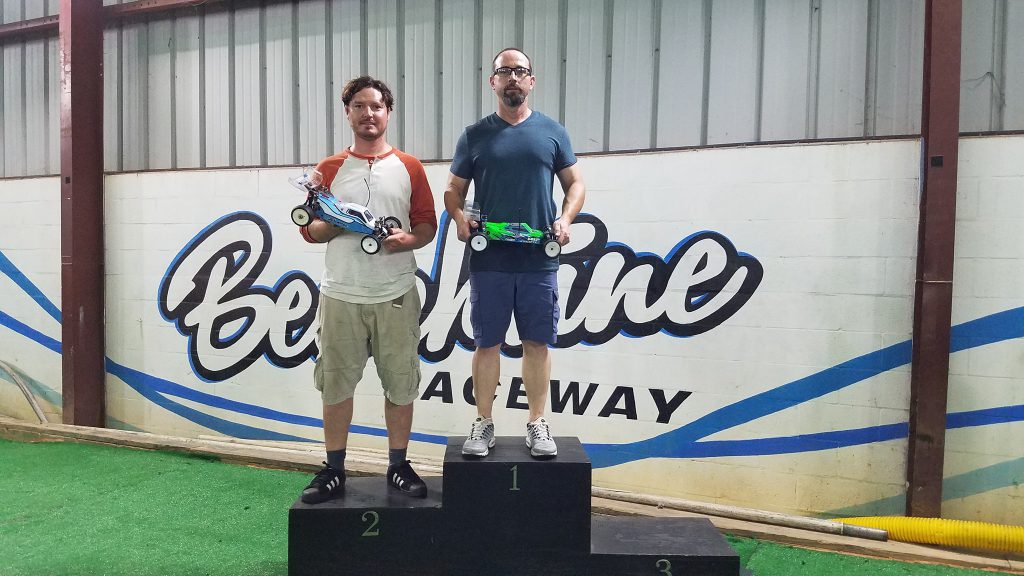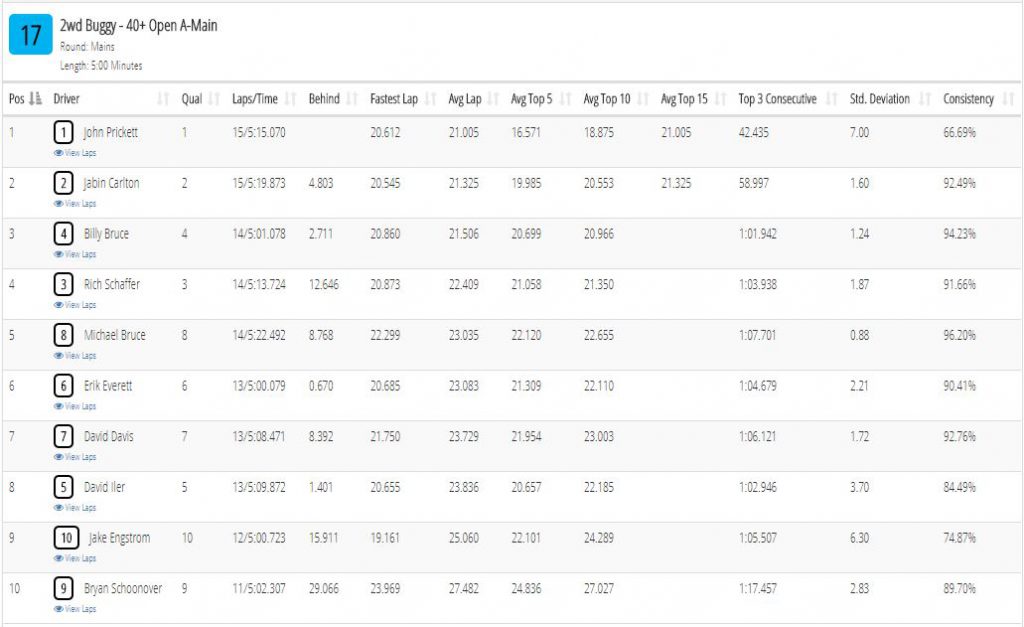 17.5 Independent 2wd Buggy
With 5 heats of Independent Stock Buggy, the battle was awesome. Shining from the field, Ryan Harris would deliver an excellent drive to take the win from starting 3rd on the grid with an exciting last lap pass to take the win. 2nd was TQ, Kenny Setser, who showed tremendous speed from the youngster and definitely a force to be reckoned with in the future. Tim Allen would hold down 3rd and only 4 seconds behind Setser.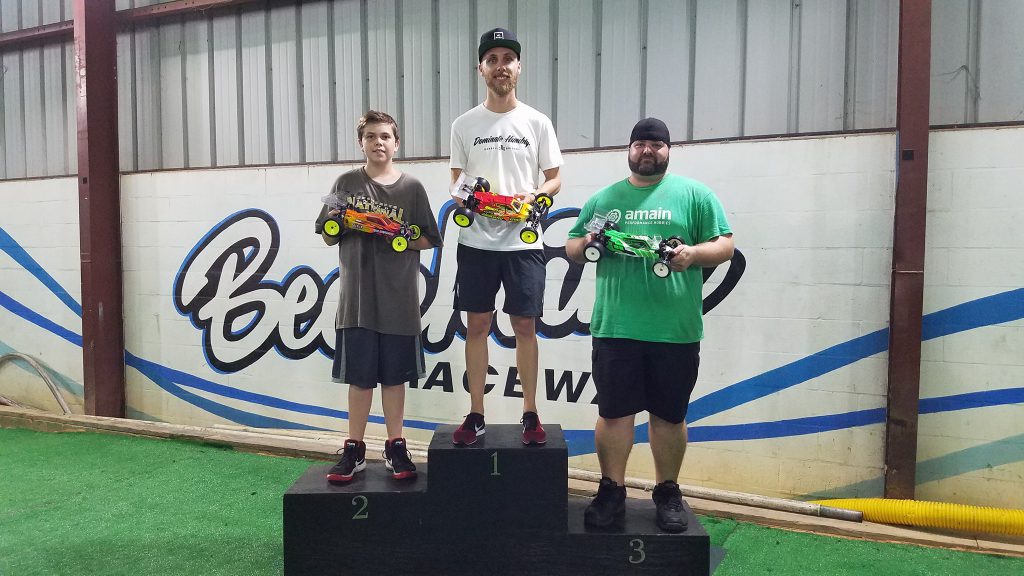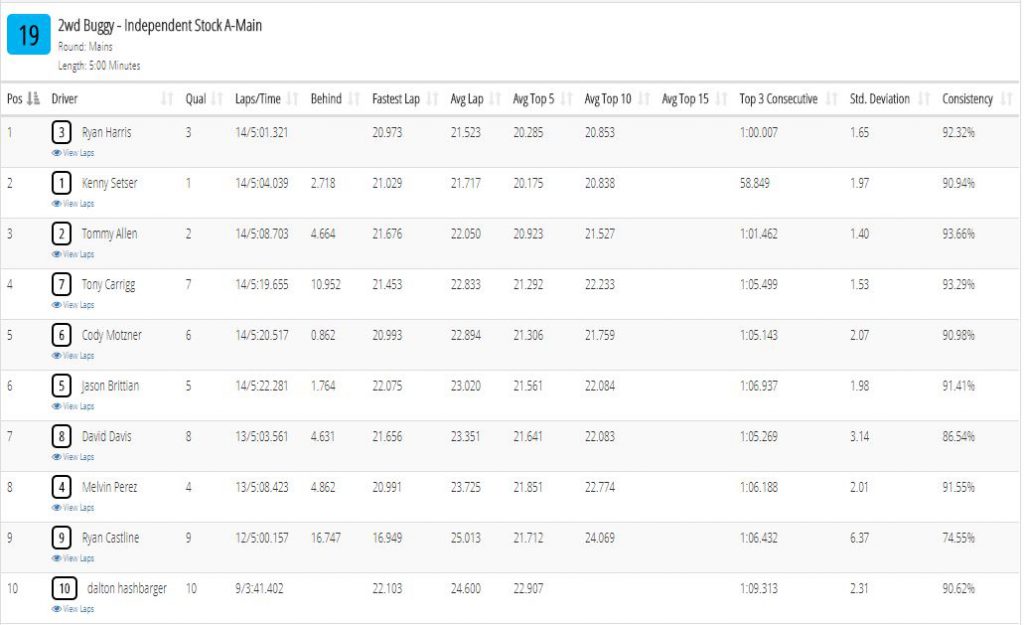 2wd Independent Stock Short Course
Congrats to Bradley Nicosia for taking the win in Independent Stock Short Course. Tracey Proctor and Jeff Lynn went on to finish 2nd and 3rd behind Nicosia.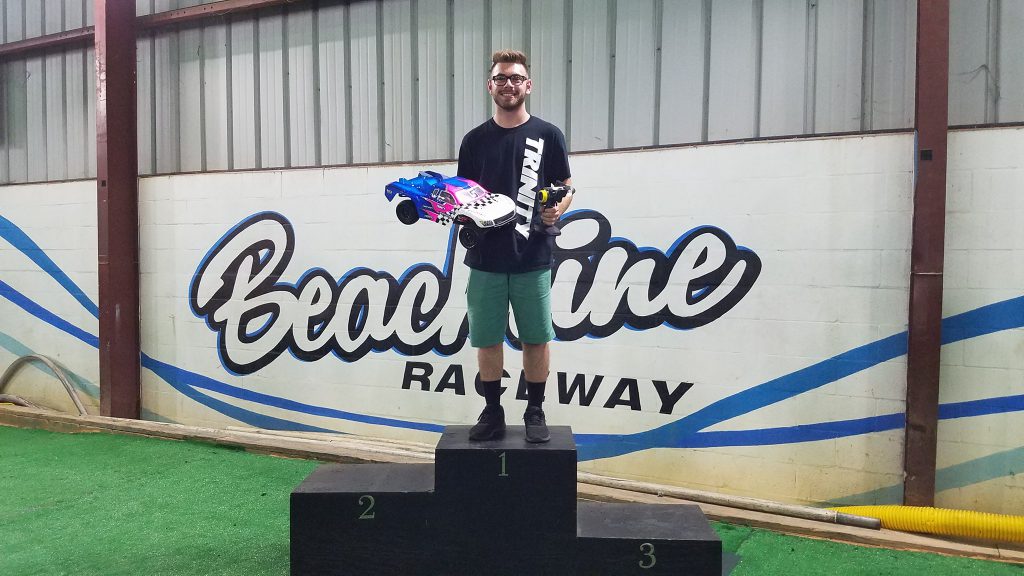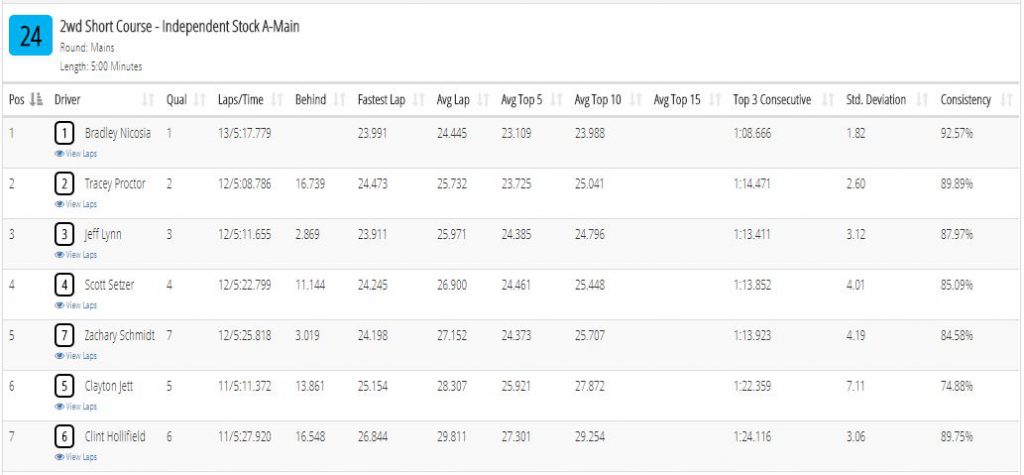 Independent Stock Truck
Chris Cronan drove a great race to take the win in Independent Stock Truck title over a very young and talented Cameron Morales. The gentleman lifting the kid in the air and having a great time is Joey Trautman, the 3rd place finisher.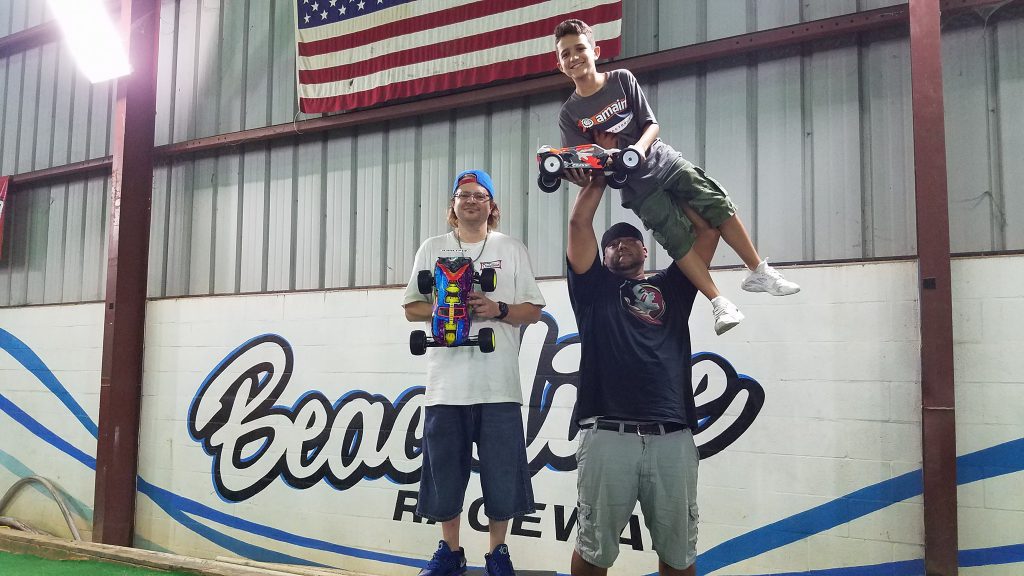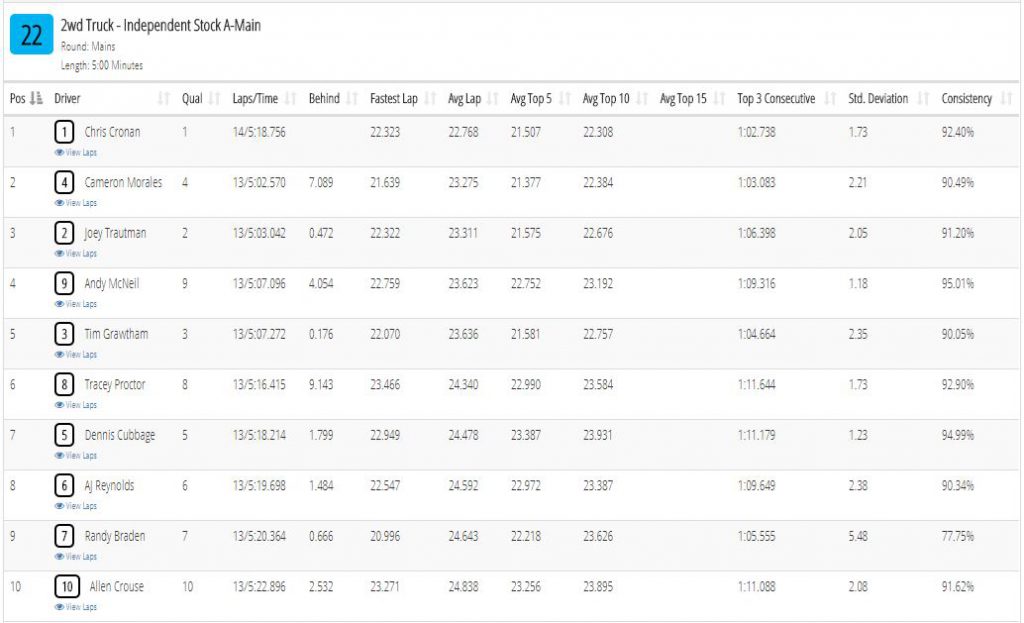 4×4 Short Course
Bobby Lafrate took a 1 lap victory over 2 rivals, who left early to make the long drive home.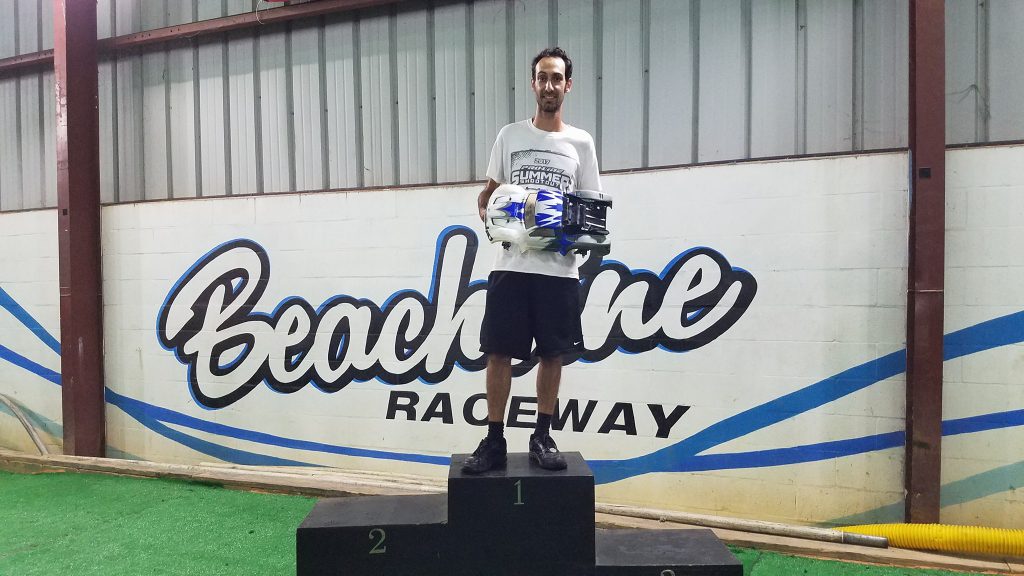 Novice
Always great to see a novice class. Congrats to Mike Hiss on his terrific win. Also congrats to Taeylor Laforest and Kaiden Hendrickson on making it on the podium.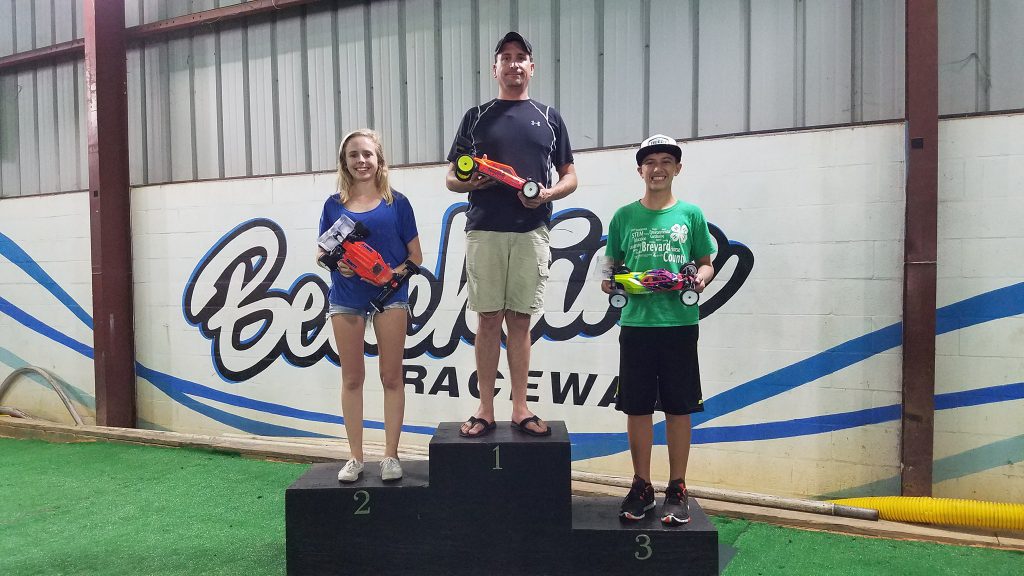 2wd Open Short Course
Amazing job and great racing in the Open 2wd Short Course class. It was Jessica Iler putting in a great effort to finish 1st overall. Vince McMahon finished 2nd and Bobby Lafrate 3rd.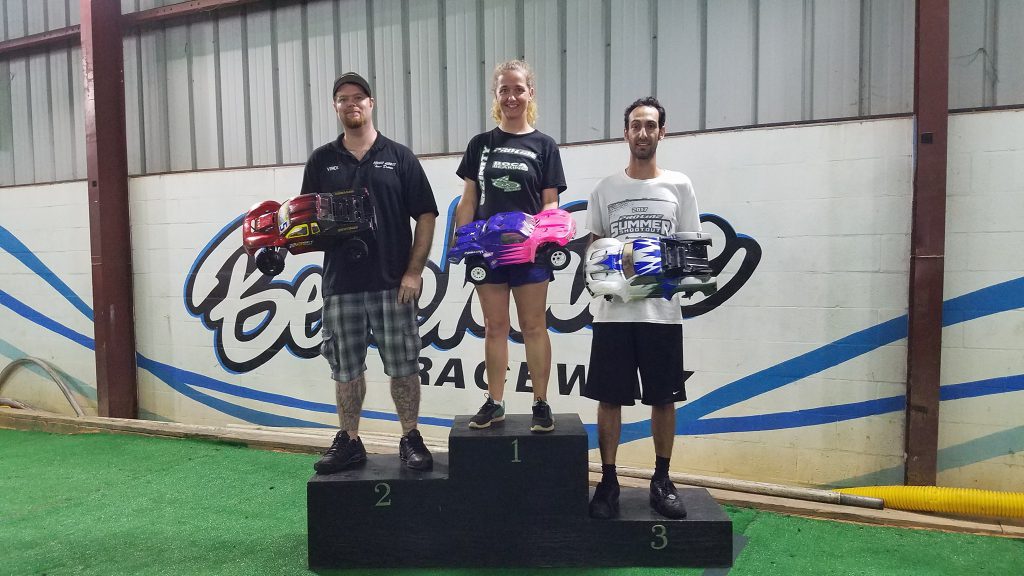 Open Stadium Truck
It was a terrific 2-way duel for the win with TQ Trevor Schaeffer and Kiarra Hold. Kiarra would have a slow start, but finish strong chasing down the leader, Trevor. Trevor would hold off the late charge to take the win with Kiarra 2nd. Justin Olds ran well and finished 3rd overall.