At JConcepts, we strongly believe in doing what you love and starting every day as if it has a purpose. The passion runs deep here and you can see it in our high performance, innovative racing products and especially in all of our team drivers. Whether it's a day of practice at the track, a club race, event,  or just spending time getting things perfect in a wrench session, we wouldn't trade it for anything else.
This Thursday goes out to our incredible team and thanks for the dedication always pushing themselves to excel on all levels. Happy Team Thursday.
Australian star, Ray Munday, is one dedicated individual. If not racing at the sharp end of the grid, Ray dedicates time giving back to the RC community. Last week JConcept drivers Ray, Andrew Selvaggi, and Matthew Kellett traveled to the Castle Hill Club in Sydney, Australia where they helped 10 juniors and 25 adults in an RC Skills coaching session teaching the new drivers about the track walk, racing lines, tire info, driving techniques etc. This is what the RC industry needs more of and with guys like Ray on the team, the RC future is brighter. Thanks, guys!!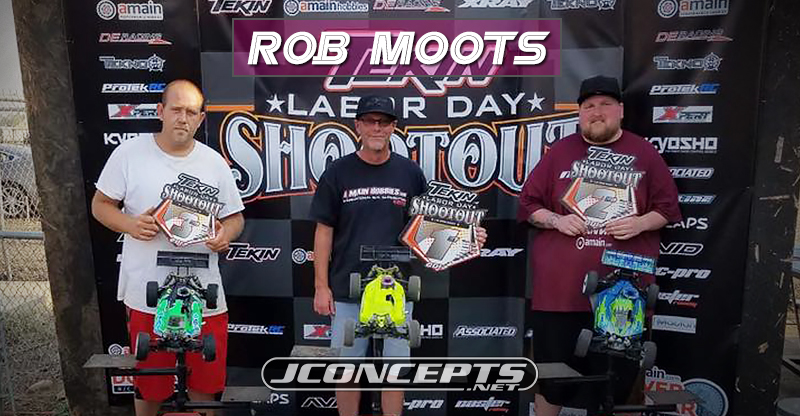 California's Rob Moots participated in his 1st nitro race last Saturday at AMain's Silverdollar Speedway, where he qualified 5th in the A in the open class. Excited as can be, Rob was able to take the win in the main event using blue Triple Dees providing him with the grip to take the win in the blazing heat!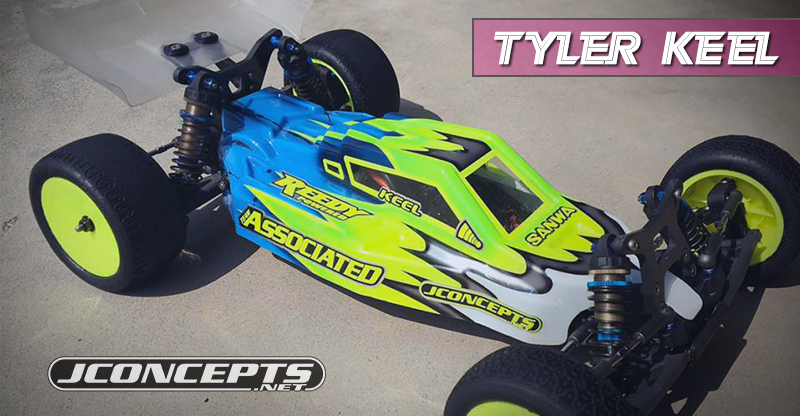 Taking TQ is a terrific bonus, but setting TQ AND the win is perfection. This is what Tyler was able to do last weekend at OKHRC. If you haven't been to Oklahoma Hobbies, click the link as it's one spectacular venue! For Tyler, slicked out gold Dirt Webs on back with treaded Dirt Webs in front took him to the top step.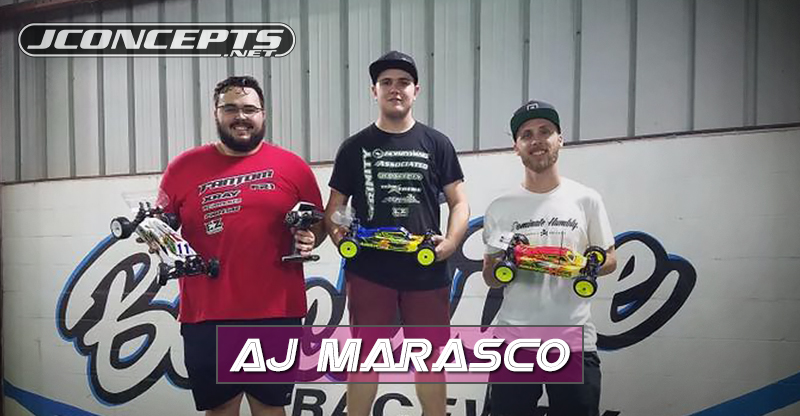 Florida's AJ Marasco was on fire last week at round 1 of the Fall Super Cup hosted by Beachline Raceway. AJ dominated the 13.5 4wd class with a TQ and win using Swaggers and Lockness tires to achieve his flawless victory. In the 17.5 Expert Stock Class, AJ was able to take the win from starting 3rd on the grid and then came in clutch when it counted most.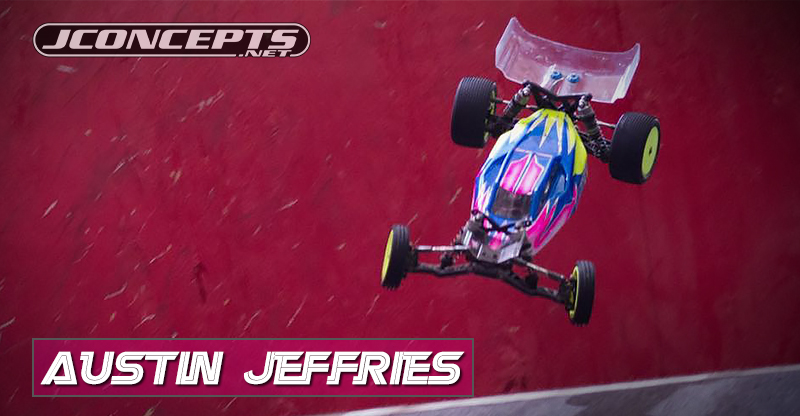 It's great to see Austin Jeffries hit the track because he just keeps getting faster every time he does. Doing a bit of 10th scale club racing at Thornhill Racing Circuit 's 10th scale track, Austin was able to take 2nd in the 2wd modified class! If you can drive a 2wd mod buggy, you can drive anything!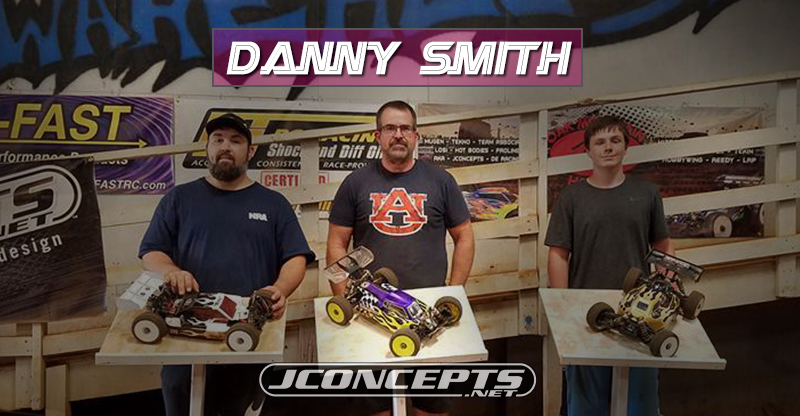 Mixing it up in the Etruggy class as the lone Nitro Truggy, Danny Smith overcame the odds to take the win in Truggy with green Reflex tires as his weapon of choice at Warehouse Hobby Raceway. On top of that, Danny also led the way in the Ebuggy class using blue compound Reflexes with a TQ and win effort. What a weekend!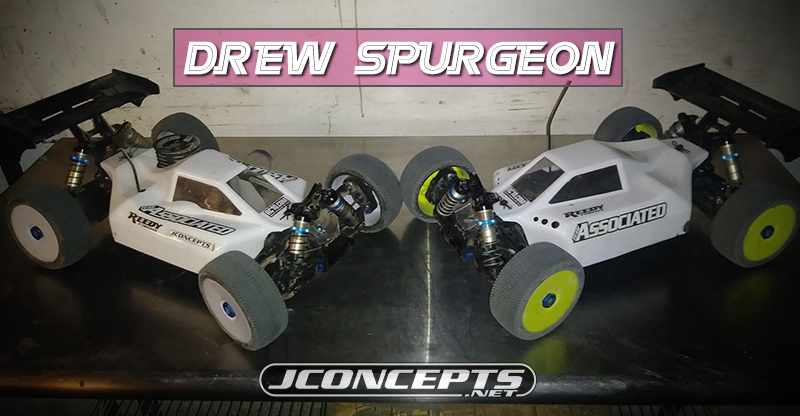 With a new fleet of Team Associated 1/8th scale vehicles, Arkansas' Drew Spurgeon had himself a fabulous weekend of racing. Using JConcepts' blue Detox tires, Drew took the win in nitro buggy and 2nd in Ebuggy. 1st time out with new cars? Yeah, buddy!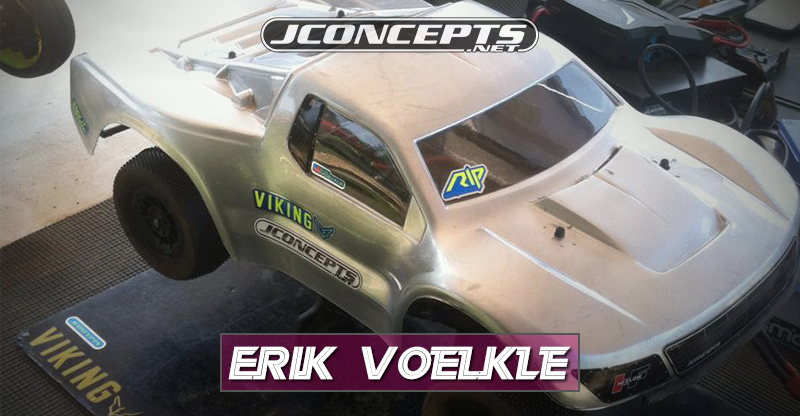 It was Thursday night Worlds at Makintraxx RC and Erik Voelkle of Viking Designs competed in the 4×4 SC class setting TQ and taking home 2nd on green Double Dees. Also mixing in some 8th scale Ebuggy action, Erik set the TQ time and finished 1st on green Reflexes! Bravo Erik!!
Ladies and gentlemen, we have a new Danish 2wd and 4wd Champion! Congrats to our Danish standout star, Jesper Rasmussen, for winning the overall series titles in 2wd and 4wd with a terrific final round effort of TQ and win in both classes maximizing his points. The last race was held at Odense RC Minirace track on super high grip astro. Awesome job Jesper, we couldn't be more proud of all the hard work. Enjoy it Danish Champ!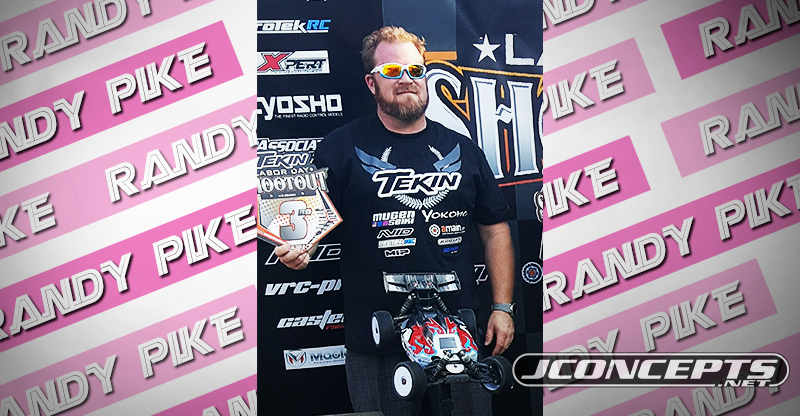 It's great to see Randy Pike getting out there and having some fun. Not only is he the Tekin Team Manager, he's also very busy behind the doors at AMain Hobbies. Attending the Labor Day Shootout at Silver Dollar Raceway, Randy was able to put his Mugen/Jconcepts' ride on the podium in 3rd. Go Randy!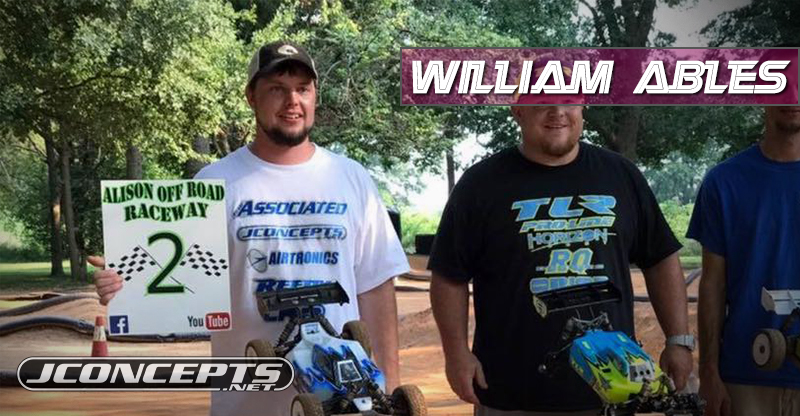 It shows a great amount of dedication when you have to drive 4 hours to attend a club race in preparation for a bigger race that's just around the corner. William Ables did just that and raced at Alison Off Road Raceway's club race in order to prepare himself for Southern Nationals next week. The bonus is that he finished on the podium in 2nd place feeling dialed on green Lil Chasers! See you at Southern Nationals William!