It has been a wonderful 7 years of the Fall Indoor Nationals at RC Excitement and 2017 was no different. Just hovering around 300 entries, the North East's best 1/10th scale offroad racers gathered for an exciting, fun weekend of racing at RC Excitement in Fitchburg, MA through the weekend of October 7th – 8th.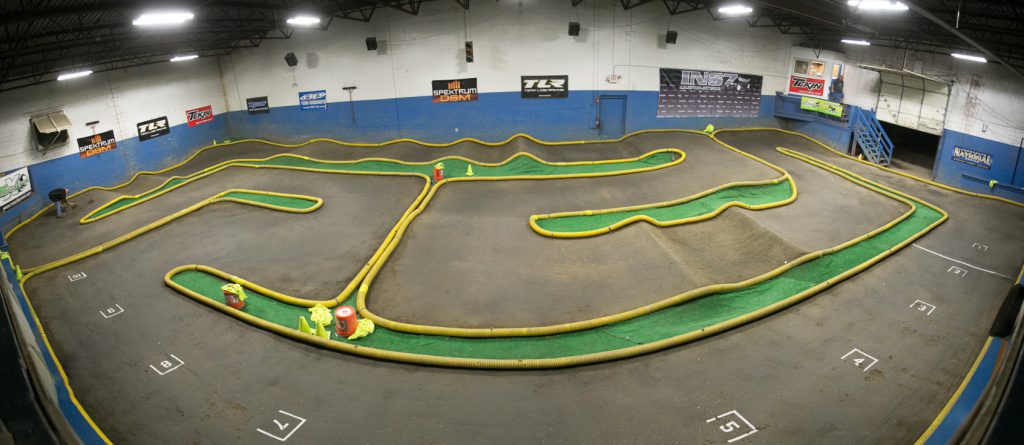 RC Excitement is a unique complex that offers RC enthusiasts of all types a fantastic playground to enjoy. From scaling to indoor offroad carpet and clay tracks, add in the multitude of outdoor tracks designed for maximum RC pleasure, the complex has it all. This year's track was built ground up a week prior, which gave the surface time to cure and provide maximum traction for the Fall INS.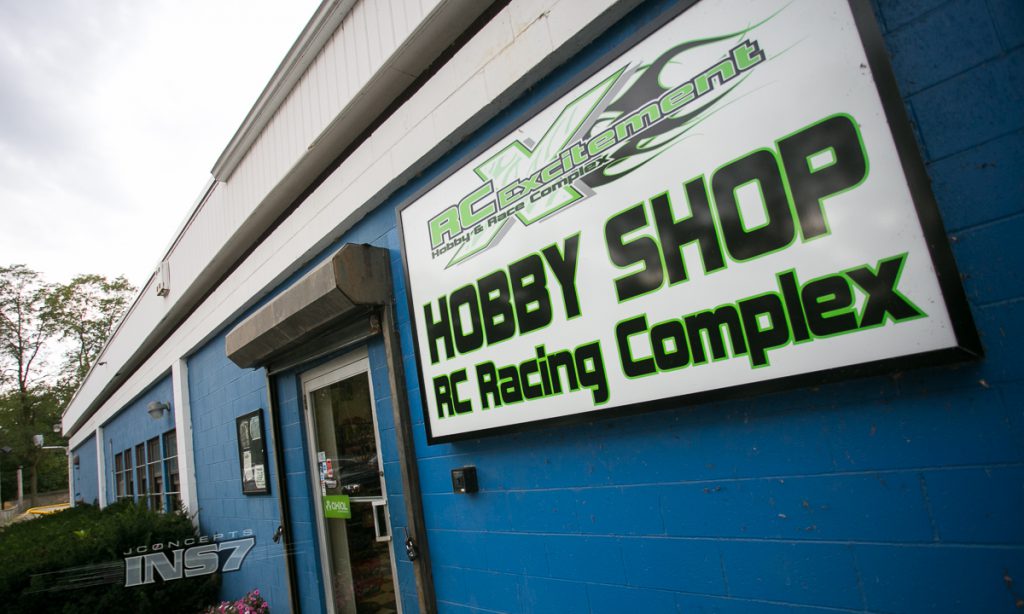 The dedicated track crew put in a fantastic layout that flowed tremendously well and stayed consistent throughout the weekend. The jumps were placed well for challenge and precise repetition, allowing a pleasant degree of skill separation. The racing stage was set to showcase some of the best battles the Northeast has ever seen thanks to the locals, the traveling racers, and the awesome crew at RC Excitement.
17.5 SCT
Great job by AE's James Cranmer taking a convincing win in the 17.5 SCT class with JConcept's Ryan Reavis and John Cravotta also making the podium with an outstanding showing and performance to finish 2nd and 3rd.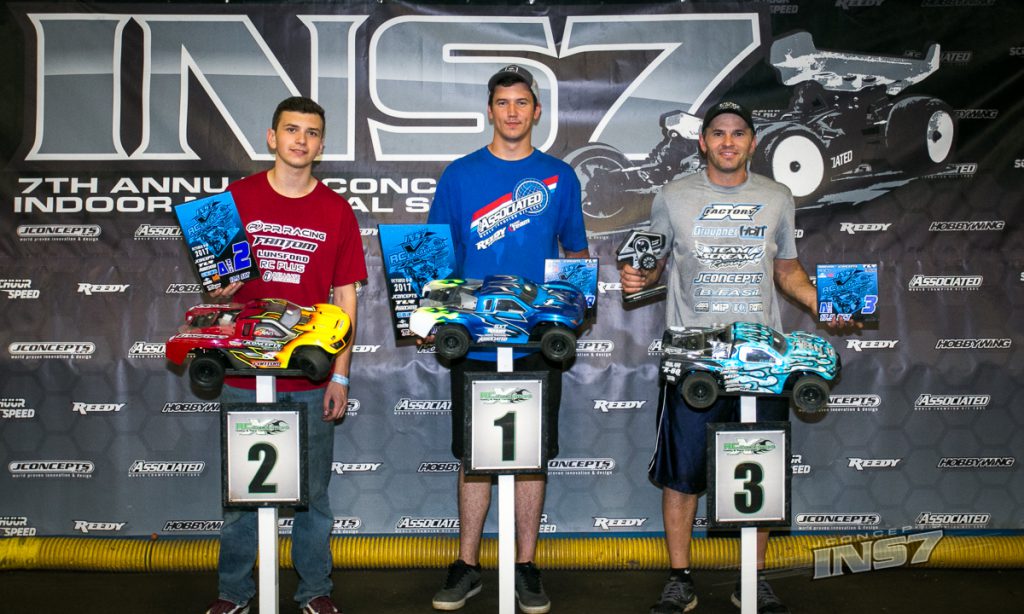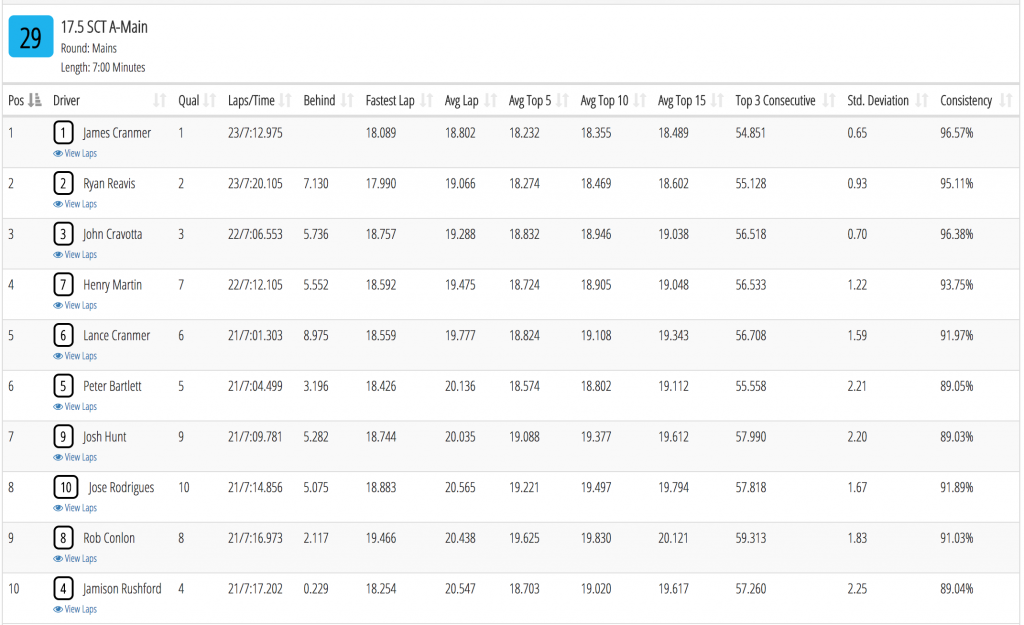 17.5 2wd Buggy
It was action packed in the 17.5 2wd stock class that was TLR's Toddie Anderson really take flight with a dominant win during the triple mains with an easy A1 and A2 to wrap up the overall. James Cranmer would find himself 2nd and John Cravotta 3rd for JConcepts.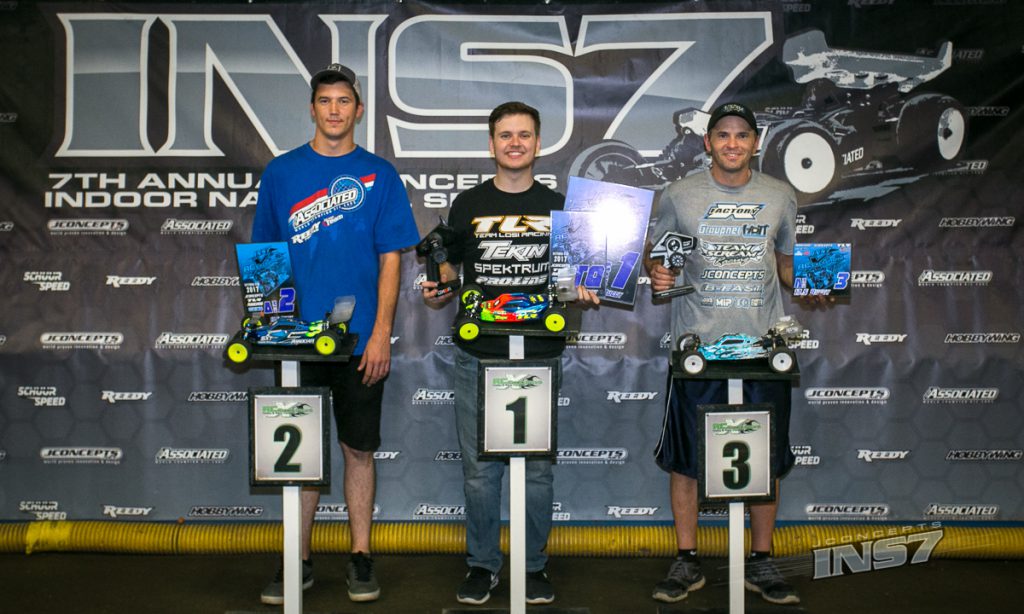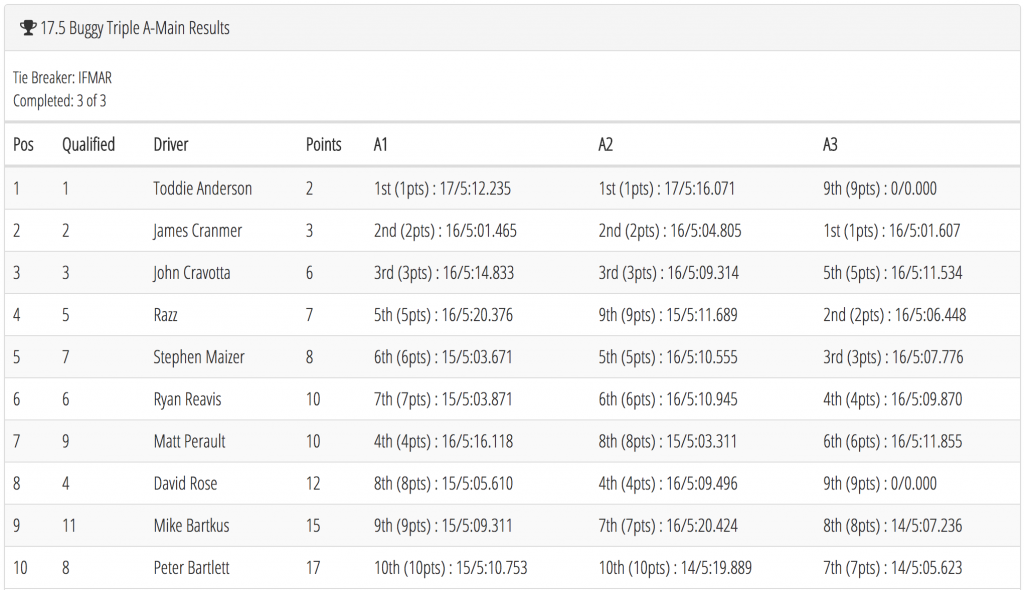 13.5 4wd
It was smooth driving by TLR's Caleb Jennings to take the win in a highly contested 13.5 4wd buggy. James Cranmer would once again find himself on the podium with a 2nd place finish. Ryan Reavis would also make another podium finish with a terrific drive to place himself 3rd.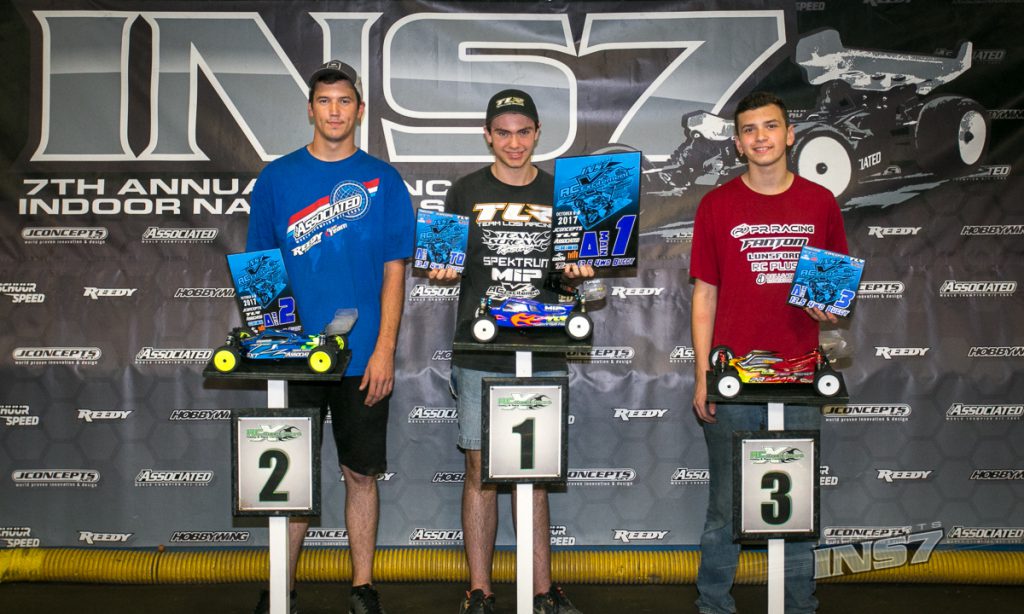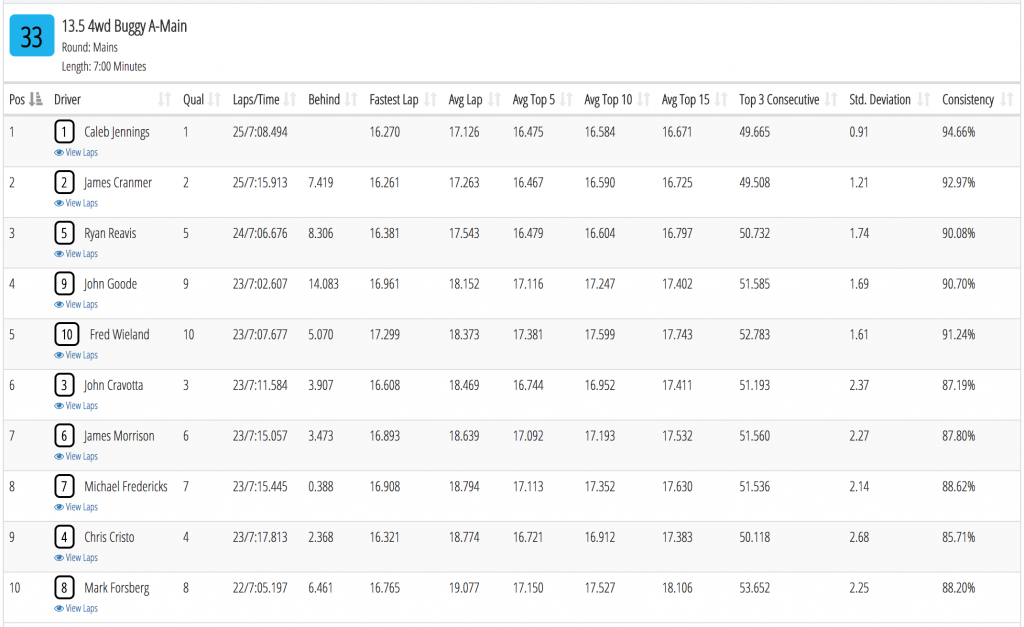 4×4 SCT
It was a run away win for William Piper in the 4×4 SCT class showcasing his skills and talent. Anthony Robles would take a 2nd and Mike Gootkind 3rd to wrap up the top 3.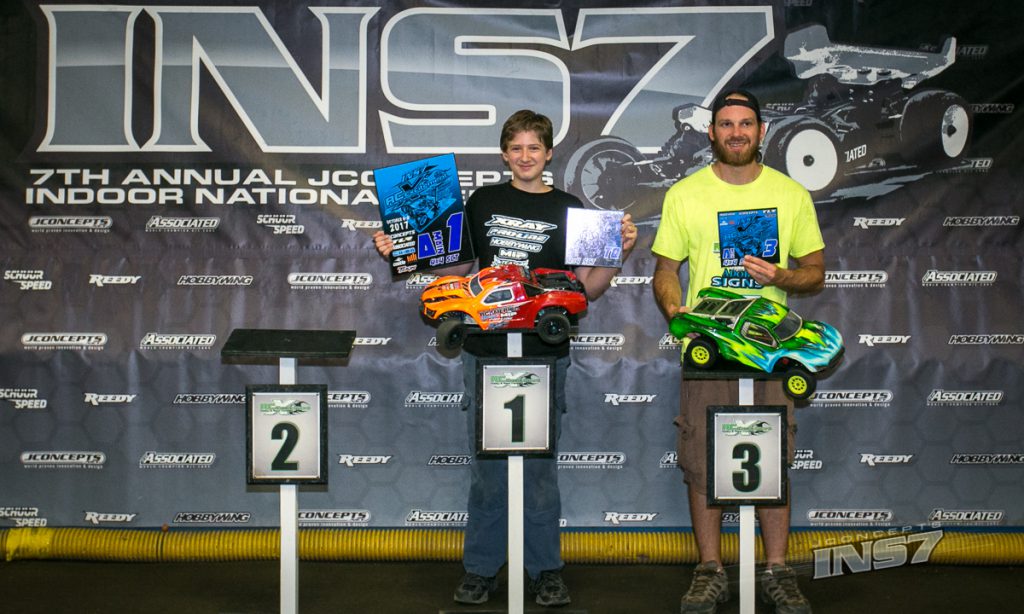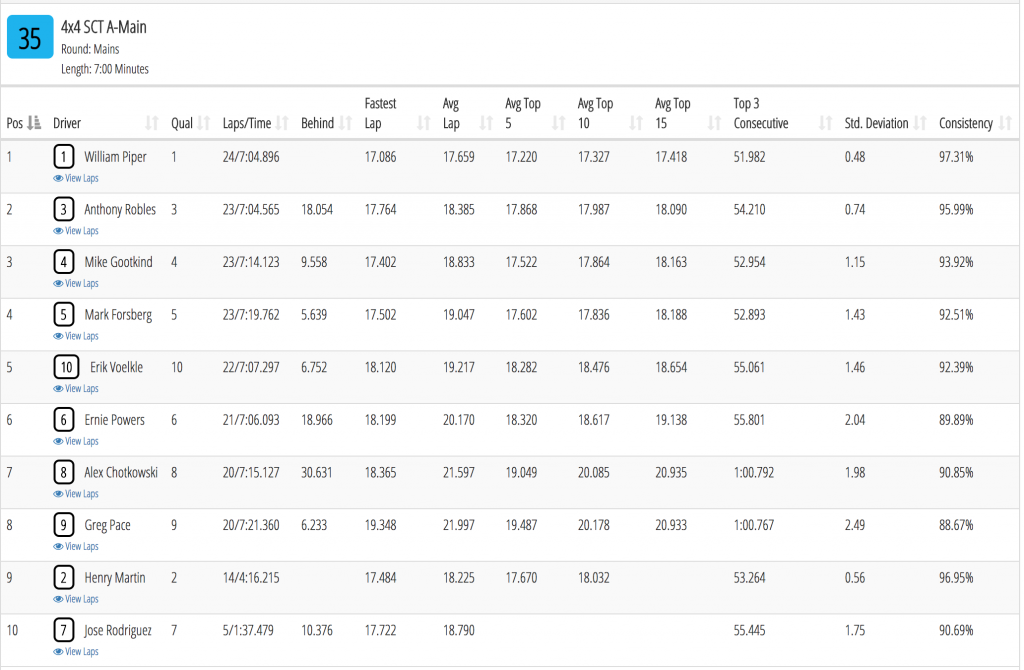 40+ 2wd Modified
JConcepts' bossman, Jason Ruona was able to participate in the Fall Nationals where he was able to throw down and show that he still has the skills to pay the bills with a TQ and win the 40+ class in style. David Rose was able to battle it out for 2nd and Team Scream/JConcepts' John Cravotta's clutch finish would land him 3rd on the podium.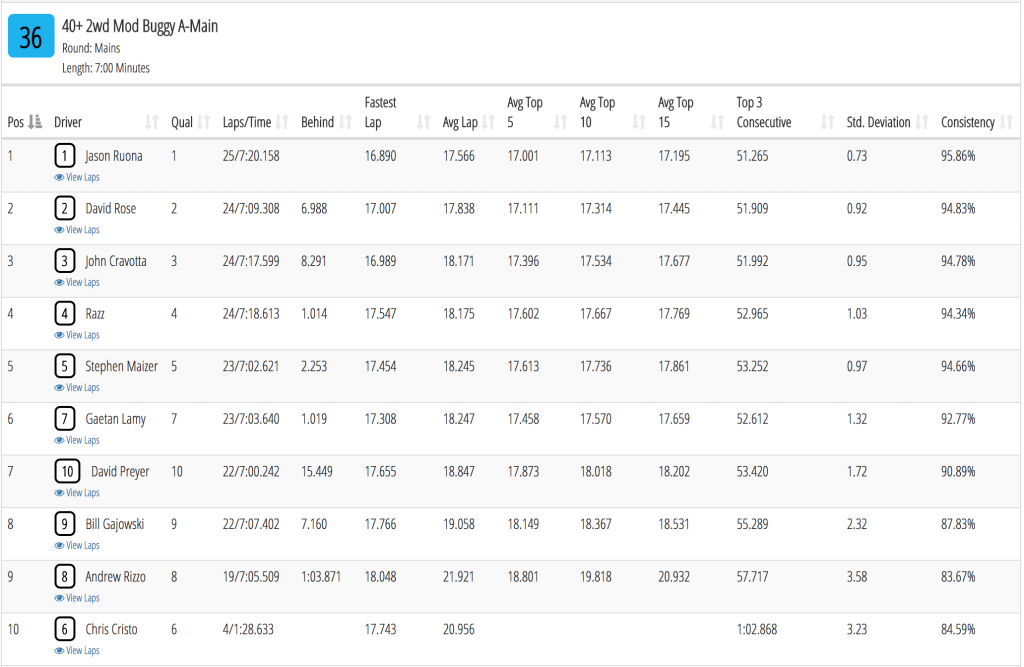 Modified Truck
In modified truck, it was a classic duel between 2 drivers, Max Flurer and JP Richards. Despite setting TQ, JP Richards had his hand full as the two separated themselves early in the 7 minute A final. Having gotten his truck better through the 3 round of qualifying, Max was putting the pressure on JP and forced the TLR ace into a mistake. After things stabilized, Max would take the win piloting a Team Associated T5M on JConcepts rubber.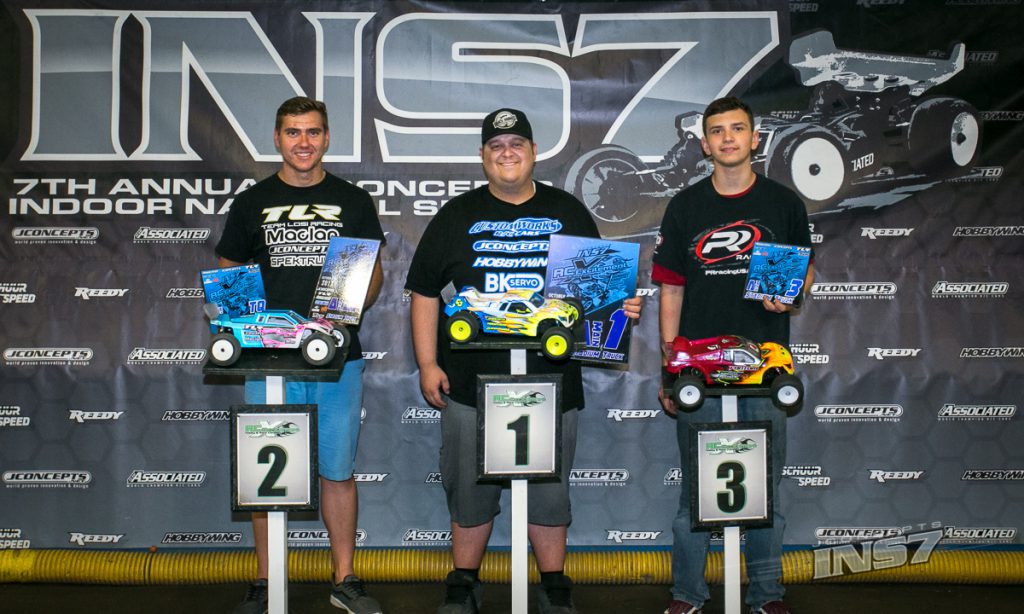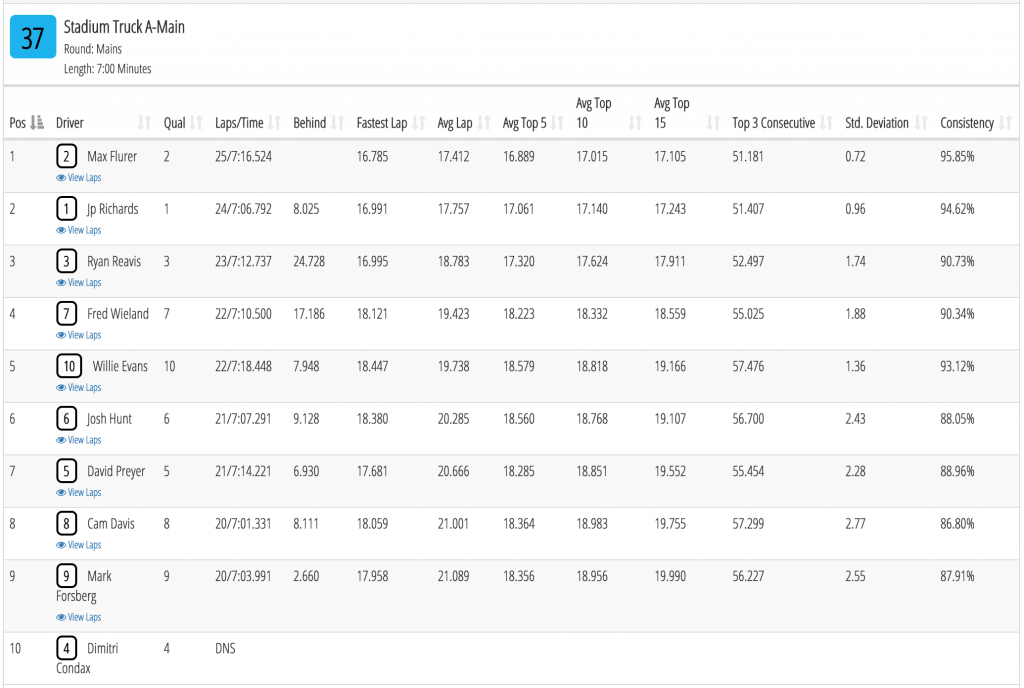 2wd, 4wd, Mod SCT
The Modified 2wd, 4wd and Short Course classes saw one individual really stand out and come into his own. Team Associated/JConcepts' Alex Kosciuszek had a flawless weekend and was able to set TQ's in all 3 classes and go on to win 2wd and 4wd in just 2 mains and run away with the win in 2wd Modified Short Course. Coming in as a heavy favorite and previous Fall INS Champion, Alex was able to thrive on the pressure and rise to take a remarkable win with wizard like driving.
Taking 2nd in both 2wd and 4wd modified classes just behind his friend and AE/JConcepts teammate, Daimon Borkowicz, who delivered a great performance to secure himself solidly 2nd on the podium above some fast competition.
First time out with his Yokomo YZ-2 DTM, chassis privateer Max Flurer was able to finish 3rd in 2wd with two 2nd place finishes. A performance that Max was pleased with since he hasn't had any time on the car. Local star, Alex Miller finished 3rd in 4wd modified and was able to impress many with his great driving and poise.