It takes countless hours, months, and even years to start winning on a regular basis….. even at the club level. Whether it's a big race win or club level victory, the dedication and effort are all the same. You have to be on it and you have to be willing to give it 100% in order to find success in RC racing and the JConcepts Race Team is always giving it 100%. We're proud of our race team and always willing to share their accomplishments with the rest of the world. Great job this week team and happy Winning Wednesday!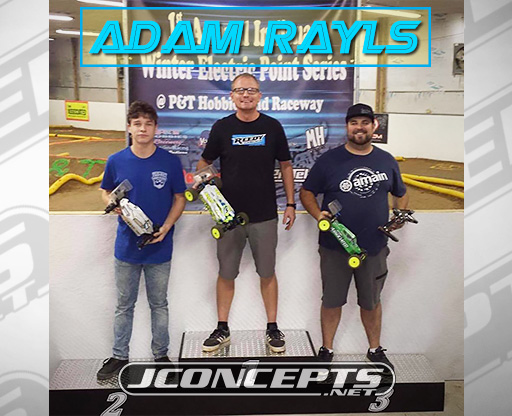 It was one of those magical weekends for Adam Rayls as he was able to take convert 3 classes into 3 wins at the Indiana Electric Points Series at P&T Hobbies. Adam was able to TQ 2wd Modified and Mod Stadium Truck and also go on to win both classes along with 4wd Modified. Now that's how you start off a points series race! Keep it up Adam.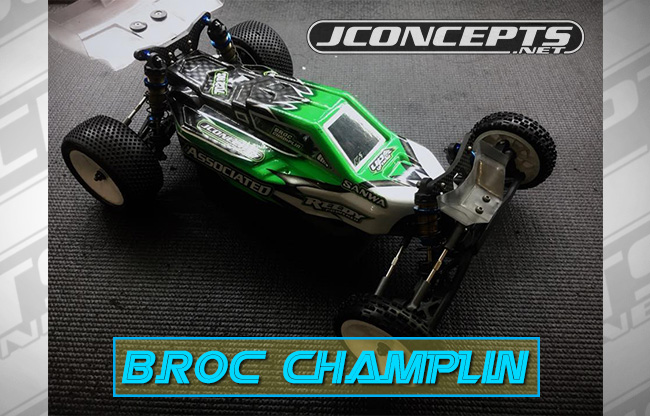 Broc Champlin and the Champlin Race Team participated in the 4th round of the High Desert Series at 702 Raceway. As always, a great showing by the carpet experts with Broc taking home the win, Blake 2nd and Chris Champlin 3rd in the 2wd Modified class. It's not easy to make it a family podium sweep, but it seems to happen quite often for the Champlins!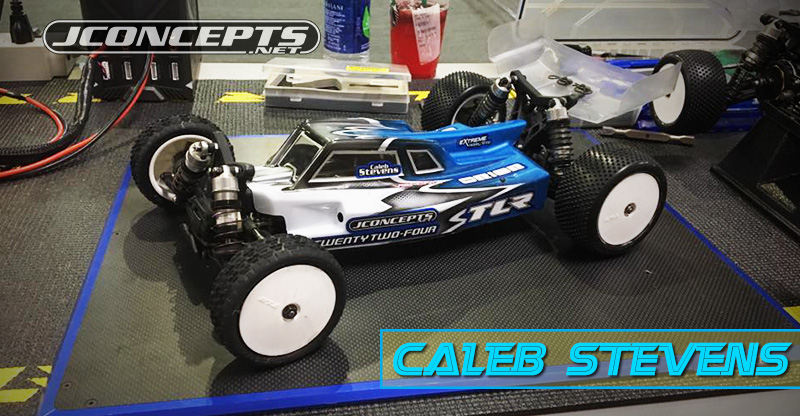 It's definitely getting one step closer to the winter race season as Tennessee's Caleb Stevens attended the Extreme R/C Raceway's season opener, which means, back to the rug. Having used his experience at the IOCC in Las Vegas, Caleb was able to shine in the 4wd Modified class putting his JConcepts equipped 22-4 2.0 on the top step of the podium. It's days like these that build confidence and momentum and last week was a good one for Caleb.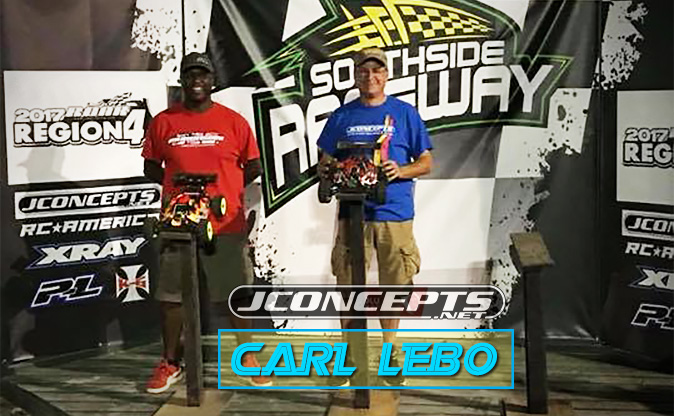 New to the Winning Wednesday Team Update, Carl Lebo had a fantastic race weekend last week at the Force Series hosted by Southside RC in Lake City, Florida. Qualifying 3rd on the grid, Carl was able to shoot to the front of the 40+ Nitro Buggy class and take home the win. The never give up attitude helped Carl finish strong in a close race.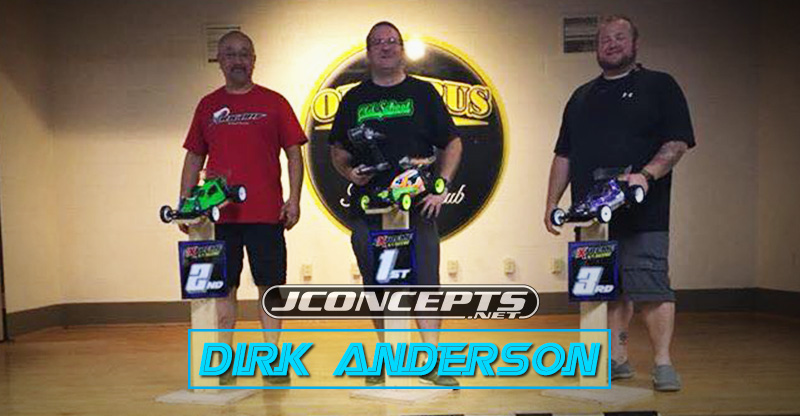 It was such a busy weekend of racing for Dirk Anderson as he was so excited to race Extreme R/C Raceway's season opener, he decided to run 4 classes! Out of 4 classes, Dirk was able to win the Vintage 2wd class, 2nd in 13.5 Wheeler, 2nd in Vintage Stadium Truck, and 5th in 17.5 2wd Stock Buggy! 3 out of 4 podiums? Yes please!
Ohio's JP Richards is at it again taking a big win at the 1st Annual Fall Classic hosted by the Ohio RC Factory. JP was able to TQ and win the 2wd modified class and also take 3rd in 4wd modified. It's been a solid year for JP as he looks to close out 2017 on a high note. It's always great to see JP running at his best!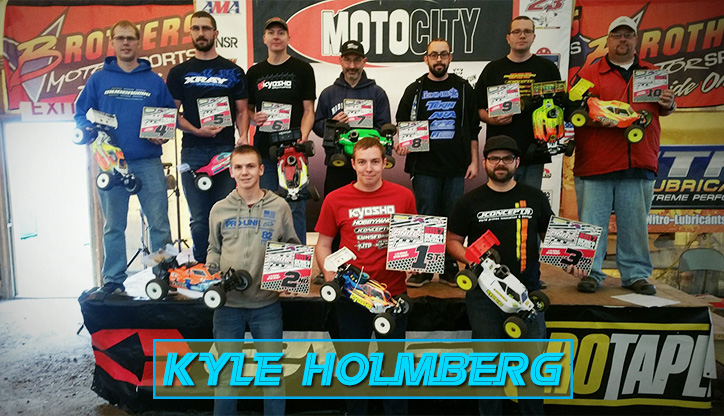 Minnesota native, Kyle Holmberg, was recently crowned overall series champion in the Minnesota Nitro Series (MNRC) in the Nitro Buggy class. Kyle only needed the first 4 races to close out the overall out of 6 races total. Kendall Welch was also able to finish 3rd overall for the season making 2 of 3 podium finishers, JConcepts team drivers. Thanks for repping JConcepts so well guys!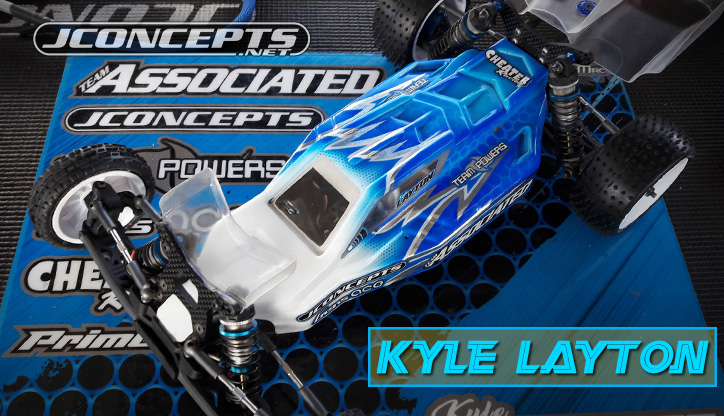 Kyle Layton is a fortunate guy. Not only did he get to race last weekend, he got to race at AMain's all new turf track at Silver Dollar Raceway for the 2017 Fall Brawl. Utilizing the F2 body and Swagger fronts and Lockness rears, Kyle was able to dust the field with a TQ and win in the 2wd Modified division. Great job laying it down Layton!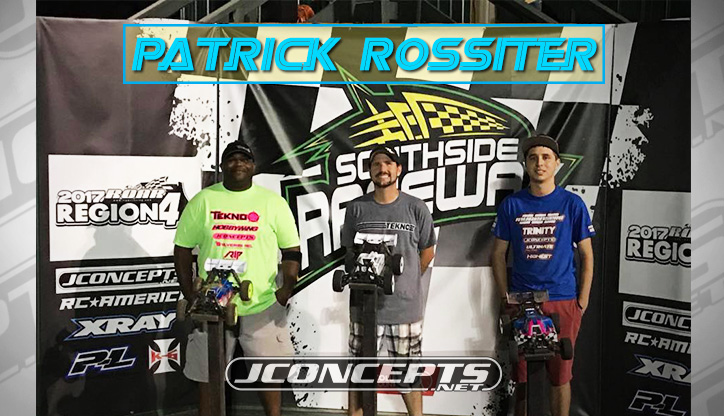 We are very delighted to see Patrick Rossiter Jr. do so well on his first time out with his new Tekno Ebuggy and Etruggy. On his debut race with the new whips, Patrick was able to TQ and win Etruggy and also take the win in Expert Ebuggy at the Force Series round 6 hosted by Southside RC in Lake City, Florida. The scary part is, he's only going to get faster and faster with his new rides!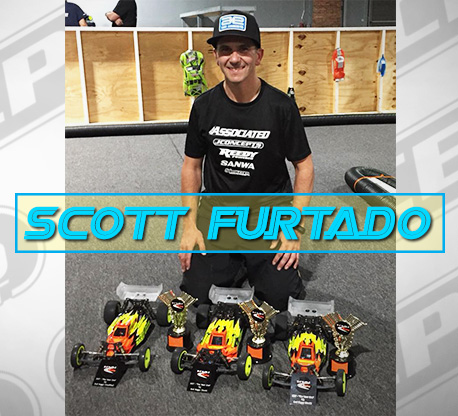 Yet another JConcepts team driver having a monstrous weekend taking home 3 TQ's and 3 wins! It couldn't get any better than this as Scott went on to TQ and win 2wd Modified, 17.5 2wd Stock Buggy, and 4wd 13.5 classes at the RC Karcz in Providence, Rhode Island. Our guys are really showing great speed with the JC Swaggers and Pin downs!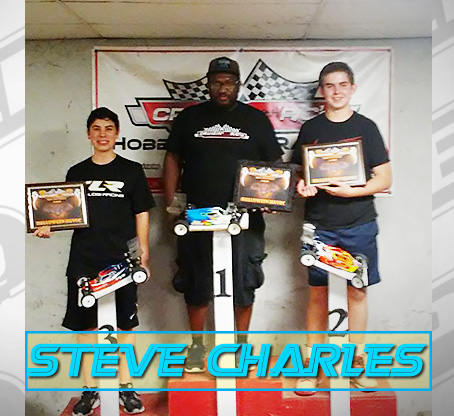 Cruizin' RC's local fast guy, Steve Charles attended the Halloween Havoc race taking home 1st place in the 2wd Modified class. Steve is always putting in the time and the results are really starting to show with great finishes like these. Awesome job and keep up the hard work Steve!