Do you have what it takes to join the hardest working race team in RC? Are you the type of person that strives for excellence and always looking to improve yourself in every aspect?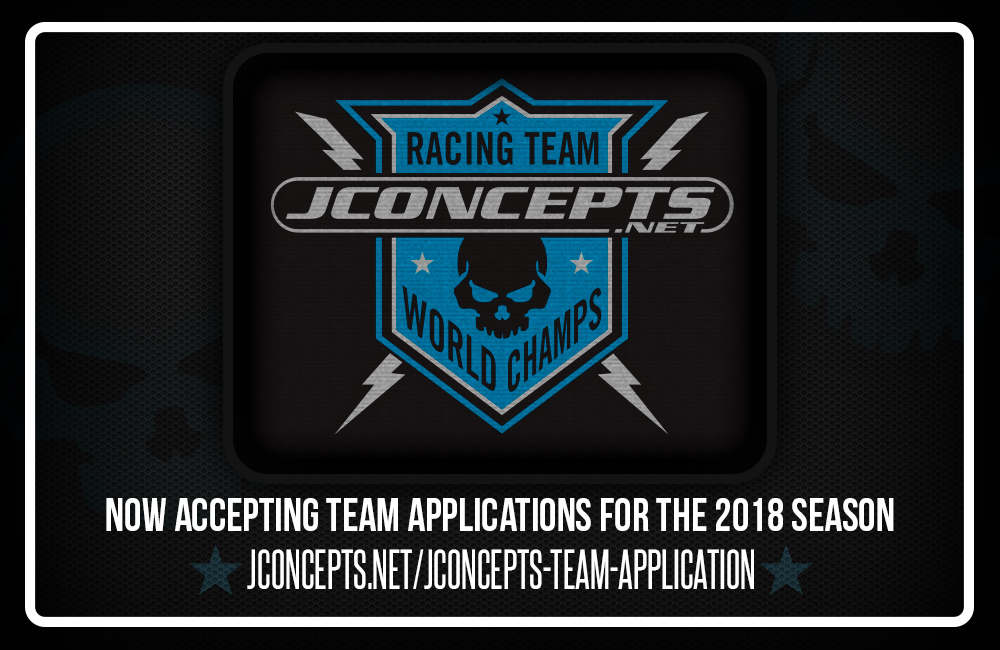 JConcepts is looking to find hardworking, dedicated individuals who are helpful to others, demonstrates great sportsmanship on and off the track, and has an active social media presence to represent JConcepts in 2018 and beyond.
If this sounds like you, we'd love to hear from you. Please visit our site at http://www.jconcepts.net/jconcepts-team-application and fill out an application along with a photo of your car(s) and current racing resume for consideration. The submission deadline is November 30, 2017.
At JConcepts, we strongly believe in our world-class products and continue to strive to develop the best performance accessory package in the industry. As a sponsored team driver, you are a direct representative and brand ambassador for JConcepts with the primary goal to positively represent the brand and influence the racing community and industry. It's not only about going fast and getting results, but also about showing your passion for the hobby, sportsmanship at the highest level, and also having a great time loving what you do.
Each year, JConcepts limits the number of sponsorship by hand selecting the best drivers that fit our mission and our goals in hopes to create a wonderful racing atmosphere and team spirit. We hope to hear from you!