Joining the JConcepts team for the rest of 2017 and through 2018, we're delighted to have the European Super Ace, Karel Novotny, come on board using JConcepts products when available. While most of Kaja's races run on turf and carpet with a control tire, and bodies restricted by the manufacturer, Kaja is more than delighted to represent JConcepts and we're happy as the feeling is mutual. This young Czech has shown great speed locally and has started to make a name for himself at Europe's Premiere offroad carpet race, the EOS.
Thanks to Kaja for sending in this dialed report about his Mibosport Cup race in Hrotovice and congrats on the excellent results!
The 3rd round of Mibosport Cup series took place last weekend in Hrotovice. The race attracted more than 220 racers which promised good racing in all classes! Since the first practice day, my XB2 was really good and I only made a few small changes to the car. Behind me, was the junior XRAY duo of Daniel Kobbevik and Max Gotzl who finished 2nd and 3rd during practice. 4wd was a very close affair between Daniel and myself, but eventually, I was able to top the timed practice runs.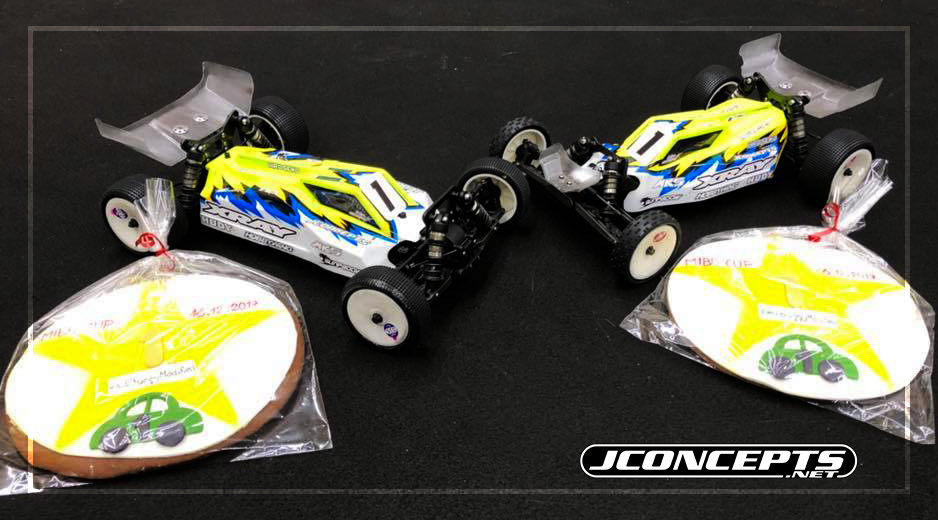 Qualifying
In 2wd qualifications, I was able to TQ all three rounds with my XB2'18. In Q1 and Q2, it was once again the same pair of Max and Daniel fighting for the 2nd spot, but in Q3 AE's Ales Bidovsky set faster time and qualified 2nd with Max and Daniel sitting in 3rd and 4th.
In the 4wd class, I managed to set the TQ time in Q1 and Q2, but a late mistake in Q3 meant that Daniel TQ'd the final qualifier, however, my time in Q2 was faster and so my HW powered XB4 started 1st in A-main! Daniel started 2nd and Ales Bidovsky managed to get 3rd place after another good Q3 run!
2wd Modified Results
In the 2wd finals, I was able to quickly pull away from the rest of the field and took the win in both A1 and A2 to lock up the overall. In A3, Ales Bidovsky took the win and secured himself 2nd place on the podium. Max Gotzl completed the podium making it two XB2s in the top 3!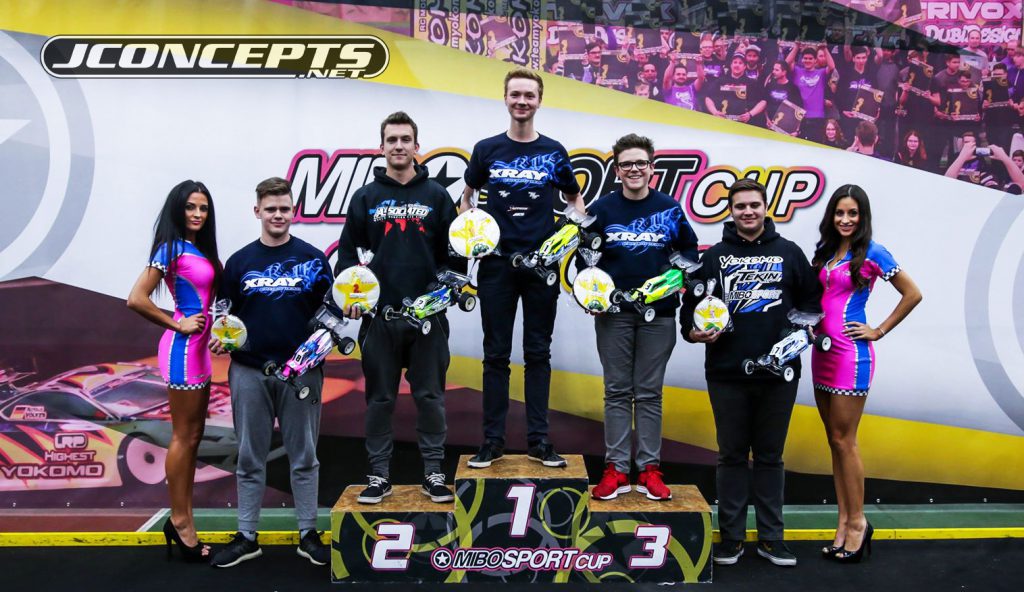 TOP 10:
1. Kaja Novotny (TQ) – XRAY XB2
2. Ales Bidovsky – Associated
3. Max Gotzl – XRAY XB2
4. Adam Izsay – XRAY XB2
5. Peter Loncsar – Yokomo
6. Kurt Rubik – XRAY XB2
7. Daniel Kobbevik – XRAY XB2
8. Lucas Grainer – Yokomo
9. Roland Hauleitner – Associated
10. Marek Schiller – Associated
4wd Modified Results
In 4wd, Daniel and I battled each other closely for the win in A1 and Daniel took the win. A2 was another promising fight for the win, but one mistake decided the outcome and I managed to pull away to win A2. The showdown was set in A3 and after 5 intense minutes, my XB4 crossed the line in first place!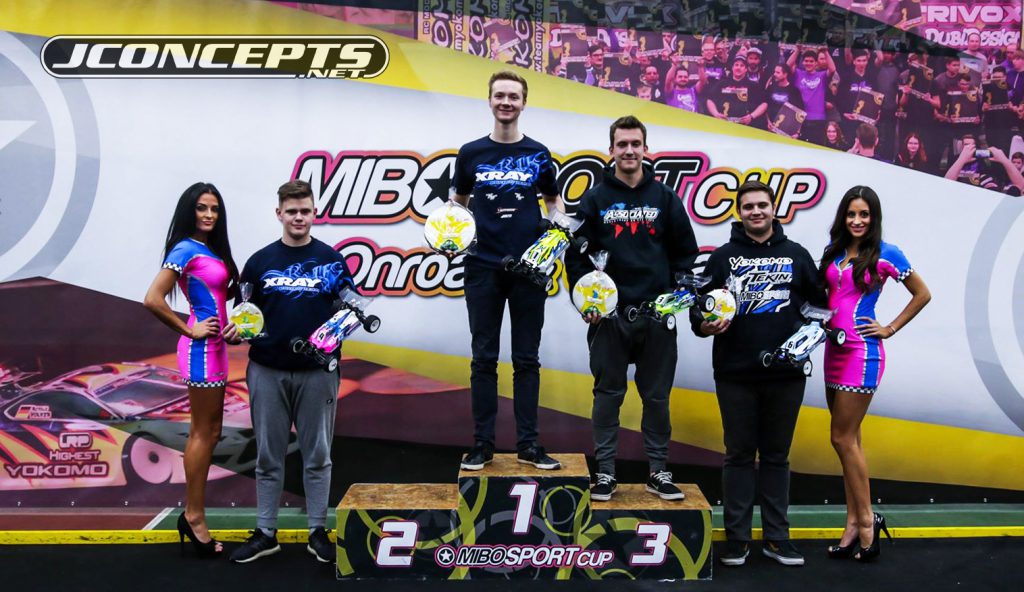 TOP 10:
1. Kaja Novotny (TQ) – XRAY XB4
2. Daniel Kobbevik – XRAY XB4
3. Ales Bidovsky – Associated
4. Adam Izsay – XRAY XB4
5. Peter Lonscar – Yokomo
6. Max Gotzl – XRAY XB4
7. Kurt Rubik – XRAY XB4
8. Marek Schiller – Associated
9. Roland Hauleitner – Associated
10. Thomas Pumpler – Yokomo