There is no doubt that the JConcepts Indoor National Series is the most successful offroad racing series in the country and the 2017 season proved that the series keeps growing attracting the best racers in the nation to compete on 5 different tracks across America. There's nothing else quite like it and perhaps the closest thing we have to a real national level circuit and we couldn't have asked for a better Finale race hosted by Speed R/C Raceway in Mooresville, North Carolina.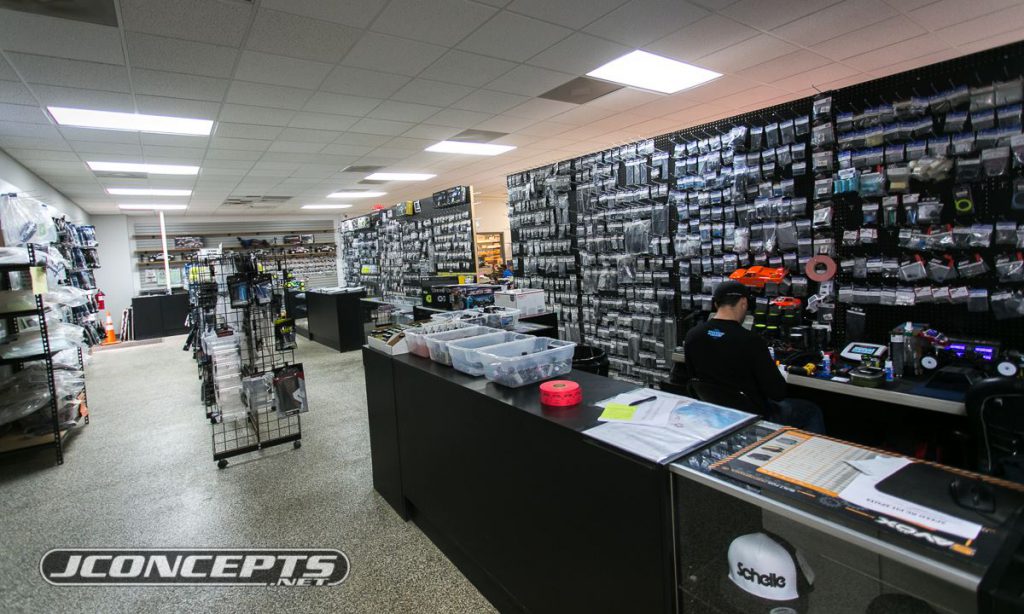 As soon as the JConcepts INS7 Finale race registration opened for SpeedRC Raceway, spots filled up fast and soon hit the max capacity limit at 350 entries very quickly.  The highly anticipated race was headlined by some of the most competitive names in the game like current 2wd and 4wd IFMAR World Champion Ryan Maifield, 4 time World Champion Ryan Cavalieri, 2015 World Champion Spencer Rivkin, former National Champion Dustin Evans, Max Flurer, JP Richards, Spencer Heckert, Griffin Hanna, Alex Kosciuszek, and Daimon Borkowicz just to name a few.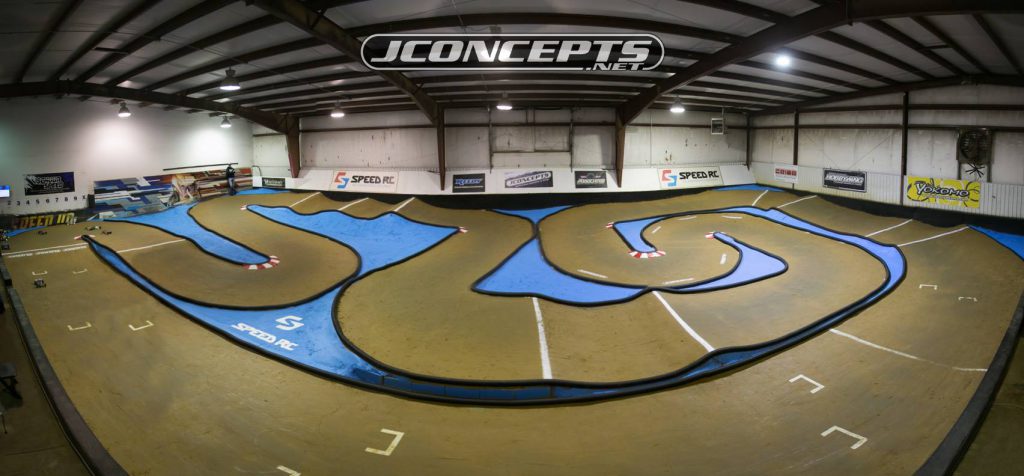 Speed R/C Raceway has a relatively short history but has already significantly impacted the RC racing scene. We can't thank Amanda and Scott Speed enough for their warm hospitality and for their endless effort in providing a top-notch race facility for the JConcepts Finale race. It was awesome!!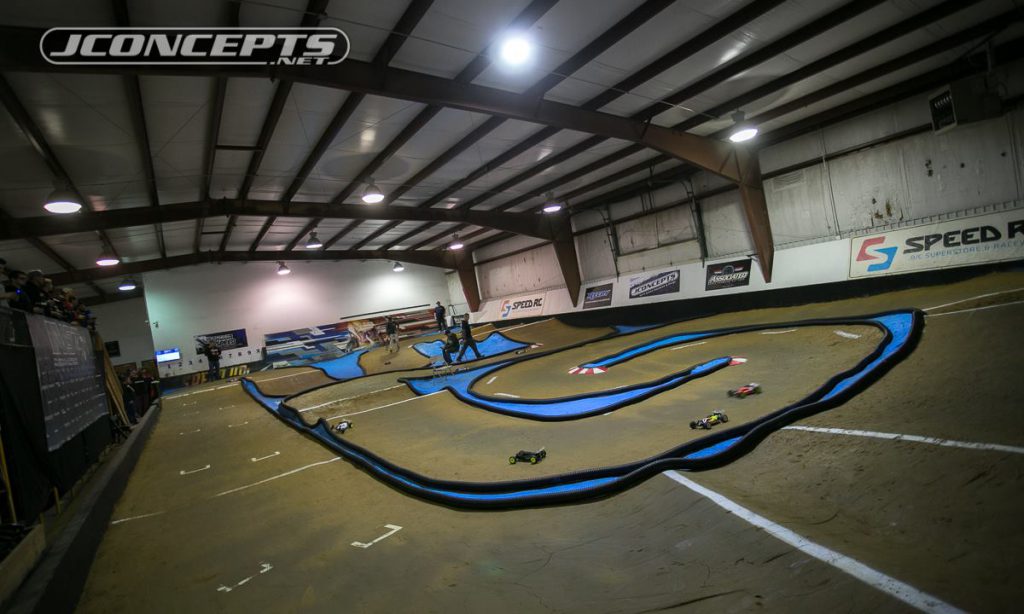 The track itself was butter smooth and full of grip. The layout was simple allowing for great racing and ultra close times. The right side of the track consisted of a high-speed sweeper with 2 sets of small doubles requiring people to control their entry angle and speed. The triple on the back left side was probably the most difficult part on the track and played a crucial role in the stock classes. Overall, racers were excited about the track layout and the racing was excellent come main day.
17.5 Stock Short Course
For the entire 2017 season, JConcepts' Ryan Reavis and Douglas Hobbs have battled each other at almost every race. Being friends from the Northwest, they have pushed each other to get faster while displaying great sportsmanship along the way. This time, it was Ryan Reavis taking the win in the Stock Short Course class with Hobbs only 2.3 seconds back. Trinity's Kyle Jeffries finish 3rd to make the coveted top 3.
17.5 Stock Truck
Having a standout year, JConcepts' Ryan Reavis found himself fastest among a quick group of guys in the stadium truck class. Ryan would take the win with JConcepts' Justin Doyle finishing 2nd edging out Tanner Perdue. Tanner would have a hard-fought race to finish 3rd on the podium.
17.5 2wd Stock Buggy
Always deadly, always fast in the 17.5 2wd Stock Buggy class, JConcepts' Dreighton Stoub would qualify 2nd but go on to win the extended 8-minute single A-Main. AE/JConcepts' AJ Marasco would jump up from 4th on the grid to finish 2nd ahead of an ultra-quick MIP Rudy Rico.
13.5 4wd Buggy
13.5 wheeler is growing class in the US and so is the competition. From the Top Gun race to the JConcepts Finale a week later, MIP's Rudy Rico took a hhard-fought win in 13.5 wheeler with 13.5 National Champion, Dreighton Stoub, hot on his heels and only 1.8 seconds back for 2nd. MIP/JConcepts' Matthew Olson was also flying in the class to net himself 3rd on the podium.
Modified SCT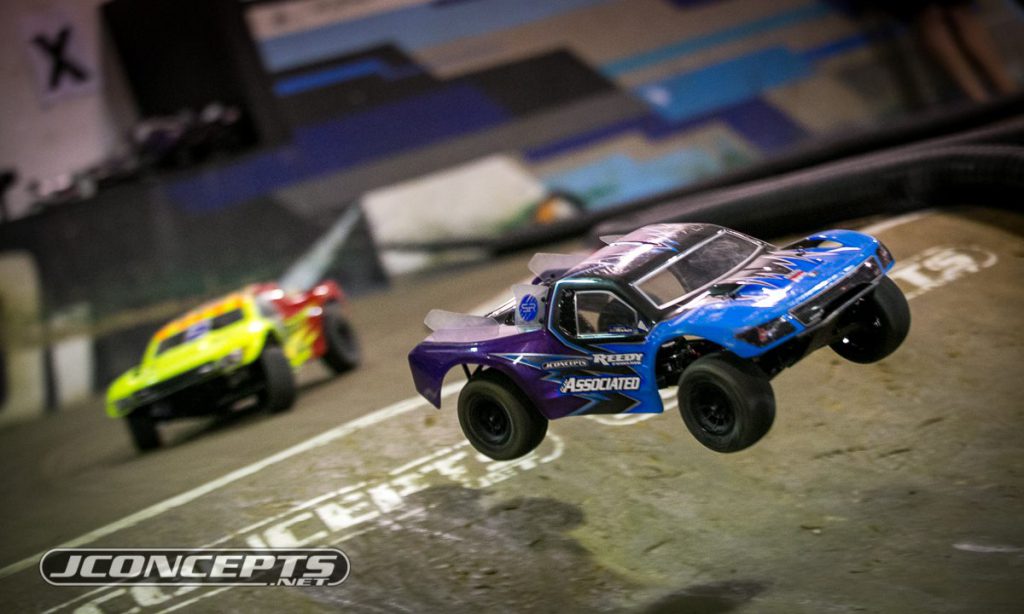 It was a showdown between two young superstars in the Modified Short Course class between AE/JConcepts' Spencer Rivkin and AE/JConcepts Alex Kosciuszek. The wizard would take the TQ in qualifying, but Spencer would shine in the 8 minute main. AE's Matt Cline finished 3rd to take the final spot on the podium.
Modified Truck
With an early mistake by AE's Dustin Evans on lap one, it looked as if it was already over for the class TQ. However, it being an 8-minute long race, the race came back to Dustin as Cavalieri and JP Richards made contact multiple times ultimately giving the lead back to Dustin and also the win. Ryan Cavalieri finished 2nd and JP Richards 3rd after 8 battle filled minutes.
4×4 Short Course
With the new EB410 wheeler on the market, we're starting to see more of Tekno's Joe Bornhorst at 1/10th races. No stranger to 4wd SCT trucks, Joe took the TQ and win with Kevin Thomas 2nd and a very talented and young JConcepts Joshua Alfaro 3rd.
40+ 2wd Modified Buggy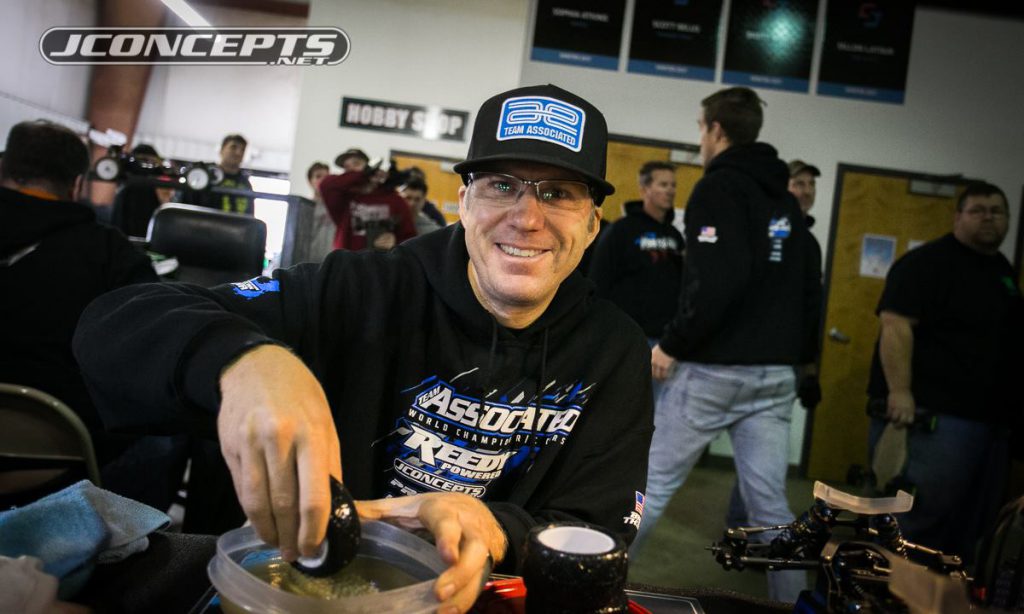 The King of 40+ did it once again. Another fabulous showing for AE Team Manager, Brent Thielke, in the class he's dominated all year long with another TQ and win from tone to tone. Rob Meyer went on to finish 2nd with another fast 40 driver, AE/JConcepts Al Horne, in 3rd.
2wd Modified Buggy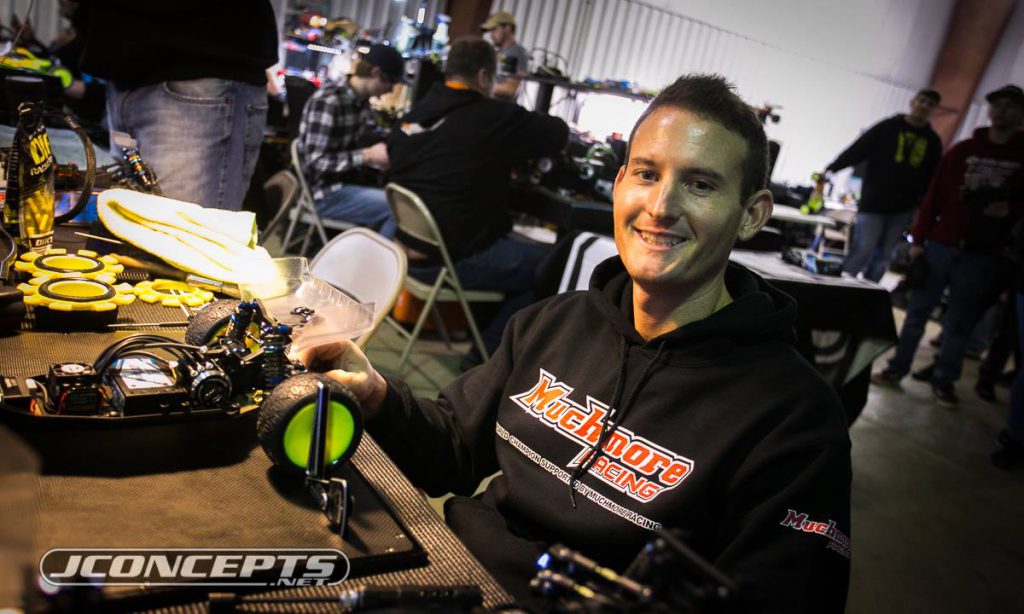 It was a battle of World Champions in the 2wd Mod class with 3 WC's going at it for the win. Yokomo/JConcepts' Ryan Maifield was lights out in qualifying, but having gone with gold Octagons all weekend, the track was finally coming around for Ryan Cavalieri towards the main. A1 went to Cav and A2 to Maifield to set up a great showdown in A3.
With a mistake by Maifield in A3, Cavalieri would take over the lead and never looked back and crossed the line to win the overall. Maifield finished 2nd and AE/Reedy's Dustin Evan 3rd in a very competitive 2wd mod class.
A1 of 2wd and 4wd Modified
A2 of 2wd Modified
Modified SC A Main, 17.5 2wd Stock A Main and A3 of 2wd Modified
4wd Modified
AE's Dustin Evan was on point in the 4wd Modified class having set the TQ and went on to win A1 putting the pressure on the others. At the start of A2, Cav would get into the back of Ryan Maifield causing a huge pile up allowing Dustin to escape and take the win. Maifield would finish 2nd overall with Ryan Cavalieri 3rd in a 3-way tie breaker along with Spencer Rivkin.
A1 of 4wd Modified
(above in A1 of 2wd and 4wd video)
A2 of 4wd Modified
A3 of 4wd Modified