It's always great to hear from the JConcepts Team Drivers as they give us updates and weekly reports on their progress, racing endeavors, and RC activities. We're always proud of their accomplishments and honored to have these guys represent JConcepts. They're driven, they actively want to be involved, and for this Winning Wednesday… let's celebrate their winning achievements! Thank you, team!
JConcepts' Brad Dean was able to attend the 3rd Annual Archway Classic hosted by SmacTrac in St. Louis, Missouri, where he was able to TQ and take the win in 3 modified classes, 2wd, 4wd, and Stadium Truck! Brad used gold Dirt Webs, F2 bodies, the race-proven Aero Type-S rear wing, Aero front wing, Mono wheels and Dirt Tech inserts to take the wins. Brad has been on a roll lately and we have a feeling he's going to be a force at Round 1 of the 2018 JConcepts Indoor National Series at SmacTrac!!
Jason Frank was just recently added to the team and is already making headway. Making the trip to Tallahassee, FL for the 5th Annual Big Bend Shootout, Jason took the TQ and win in the Intermediate Nitro Buggy class using Green Hybrids to provide him the grip needed to take the top step of the podium. Watch out for Jason as his enthusiasm and dedication is hard to match!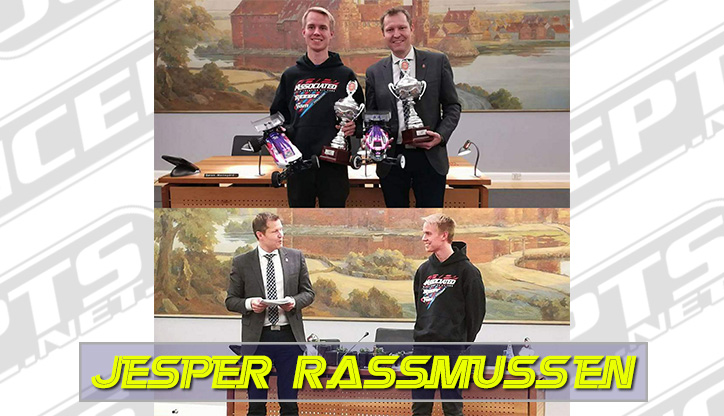 Jesper Rassmussen has definitely made a name for himself in Denmark. So much in fact, he was able to meet the mayor of Nyborg, Kenneth Muhs, after winning his 2 Danish National titles in 1/10th Off-Road racing during the DRCMU Series. The event was held at the Nyborg Town Hall where Jesper was honored with other local talented athletes for their amazing accomplishments! What a great showing for RC racing and congratulations Jesper!!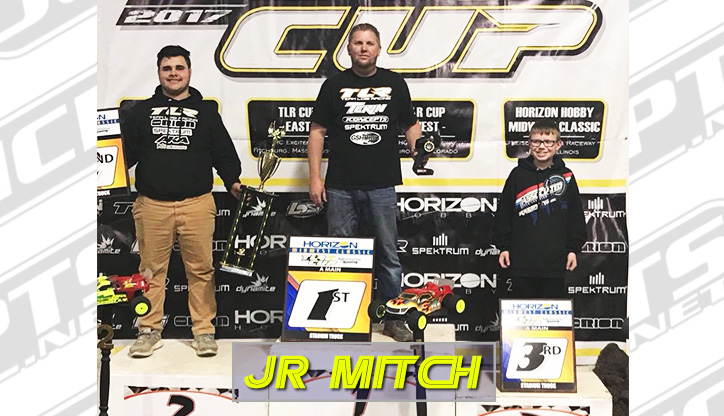 Last weekend, JR Mitch cruised out to the TLR Cup hosted by Leisure Hour Raceway, where he was able to take the win in the Mod Stadium Truck class in a talented rich pool of racers. Over the years, JR has proved to be a very versatile and skilled driver in 1/8th and 1/10th scale. JR is on a roll taking the win in 2wd Modified at NewRed Hobbies, then in Ebuggy at the Fall Brawl, and now in Mod Truck at the TLR Cup. Being able to drive anything at the highest level, JR has accumulated a ton of knowledge and is always willing to help others at the race track. If you have a question about tires, setup, etc. don't be afraid to ask JR!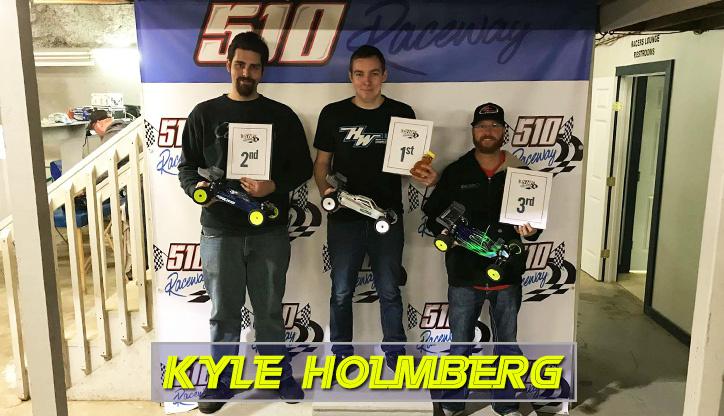 Club racing is key to improving. You can practice all you want, but you can't practice racecraft when you're on the track by yourself. Kyle Holmberg club raced last weekend at 510 Raceway where he was able to TQ and win both 2wd and 4wd modified classes. Not only does club racing help you on a personal level, it also helps your track out. Let's race!!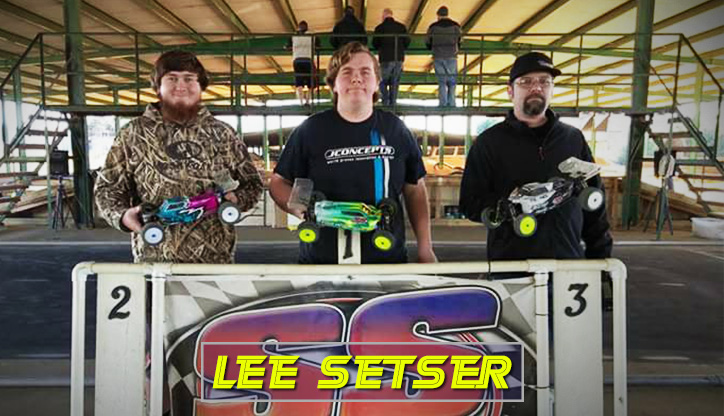 Practice makes perfect and JConcepts' Lee Setser reminds us the importance of practice. Lee has been getting numerous wins at his home track and all for the bigger picture. With aspirations to reach a higher level, Lee takes what he learns at home and tests them at bigger events across the nation hoping to reach new heights. Keep it up Lee!!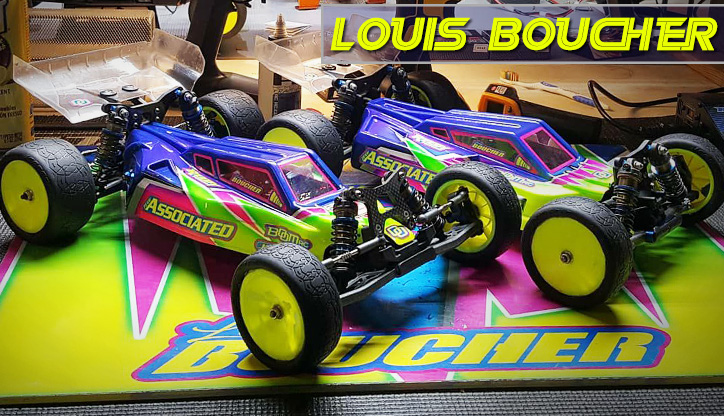 Joining the Winning Wednesday crew for the first time, Louis Boucher was able to set the TQ and take the win in 2wd Modified at the Operation Santa Claus race at TNT RC Hobbies. This special race was a toy drive for the underprivileged kids of North Louisiana. Great results, great race, for an even better cause! Awesome job Louis!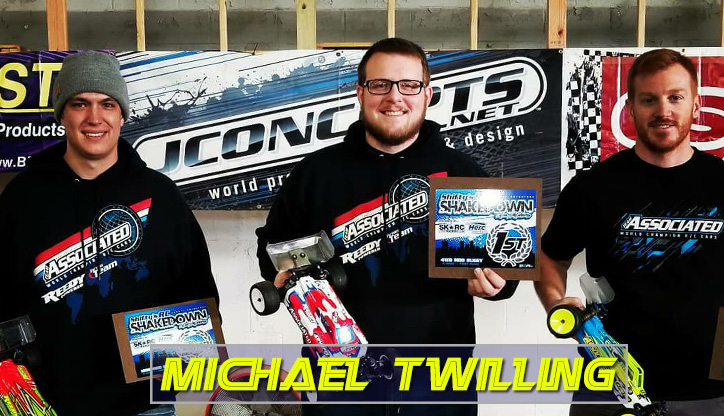 Racing with his JConcepts teammates at the Shifty's RC Shakedown Race, Michael Twilling took the win in 4wd Modified with Tyler Keel 2nd and Trevor Nault 3rd making it a 1-2-3 podium sweep for JConcepts. Great job by these guys getting it done and congrats to Michael as it's always nice to get one over your racing buddies!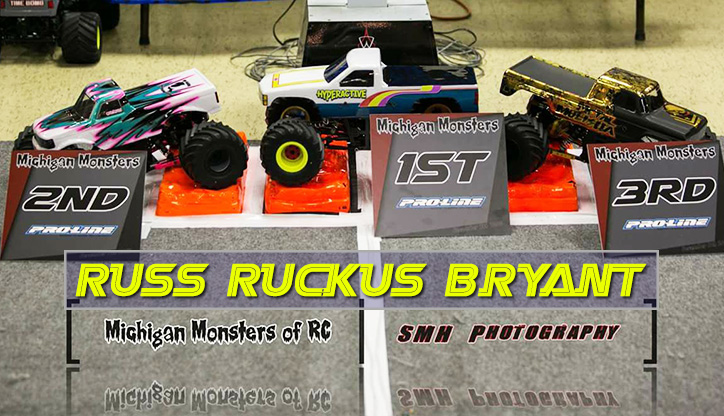 Russ Bryant, better known as Ruckus, is a beast on the Monster Truck circuit. Ruckus attended the Michigan Monsters of RC event over the weekend and came home with some hardware placing 1st and 2nd at the Winter points series.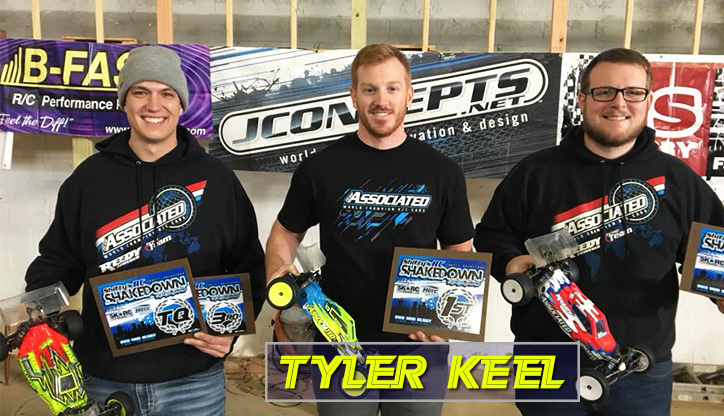 It's always a battle between these three JConcepts drivers and on any given day, any one of them can win. However, last weekend at the 1st Annual Shifty's RC Shakedown, Tyler was able to get a win in the highly contested 2wd Modified class over his buddies, Michael Twilling 2nd and Trevor Nault 3rd. This fabulous trio would lock out the podium in style with JConcepts finishing 1-2-3. Tyler would use gold Octagons, F2 body, Aero rear wing with JConcepts Shapeway's front wing mount. Dialed!