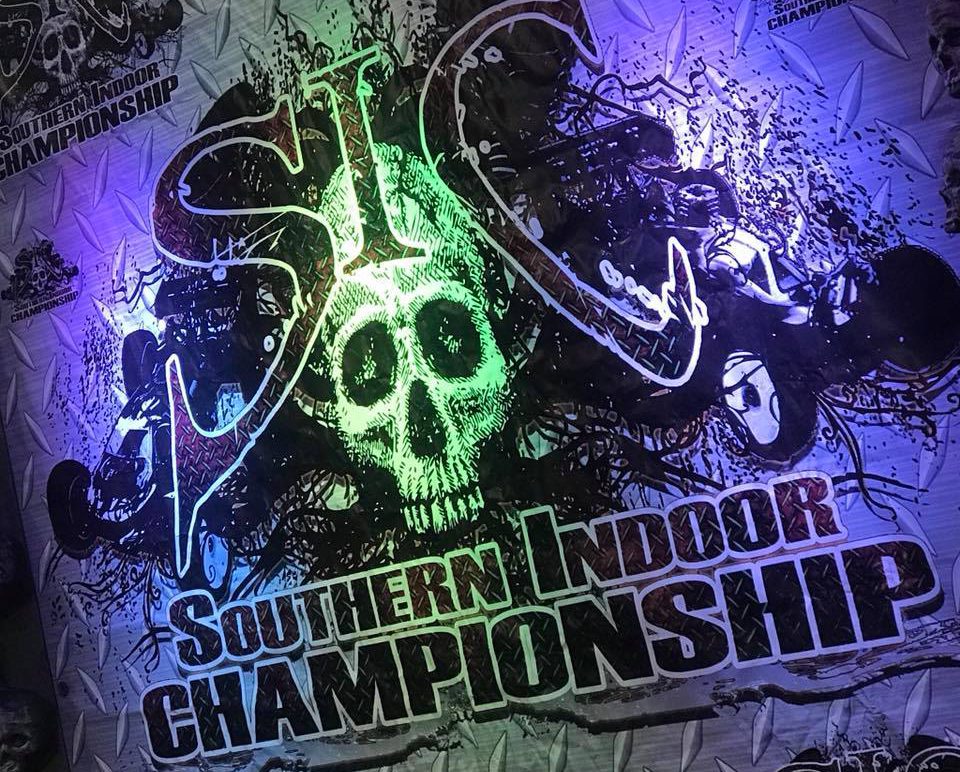 Event: 2018 Southern Indoor Championships
Location: Autaugaville, AL
Entries: 516 total entries
Six overall TQ positions:
Pro Ebuggy – Cole Ogden
Pro Nitro Buggy – Cole Ogden
40+ Nitro Buggy – Jim Kvidera
40+ Ebuggy – Martin Harrison
4×4 SCT – Martin Harrison
Etruggy – Patrick Rossiter
Sunday main day key points
Blake Boggs bumping up from the C main all the way to the big show
Cole Ogden would win from tone to tone in Pro Nitro Buggy (blue Rehab)
Cole Ogden win in A3 and with a 2nd in A2 won overall Pro Ebuggy (green Teazers in A2 and green Reflex in A3)
Jimbo Kvidera would do the same in 40+ Nitro Buggy (green Rehab)
Martin Harrison would win the first two A main to take the 40+ Ebuggy main (green Teazers)
Patrick Rossiter would win A1 and A3 to win the Etruggy main (green Triple Dee's)
_______________________________________

Pro Nitro Buggy
JConcepts had a great showing in 1/8th Pro Nitro Buggy class with HB Racing/JConcepts' own Cole Ogden taking the TQ and win in a very fast field of drivers. Tekno's Ryan Lutz would come out in 2nd, HB/JConcepts' Chandler Elliot put in a great drive to finish 3rd, AE/JConcepts' Blake Pickett 4th and AE's Evan Vail 5th. Congrats to our guys on their excellent performance utilizing the blue compound Rehab tires to get the winning results.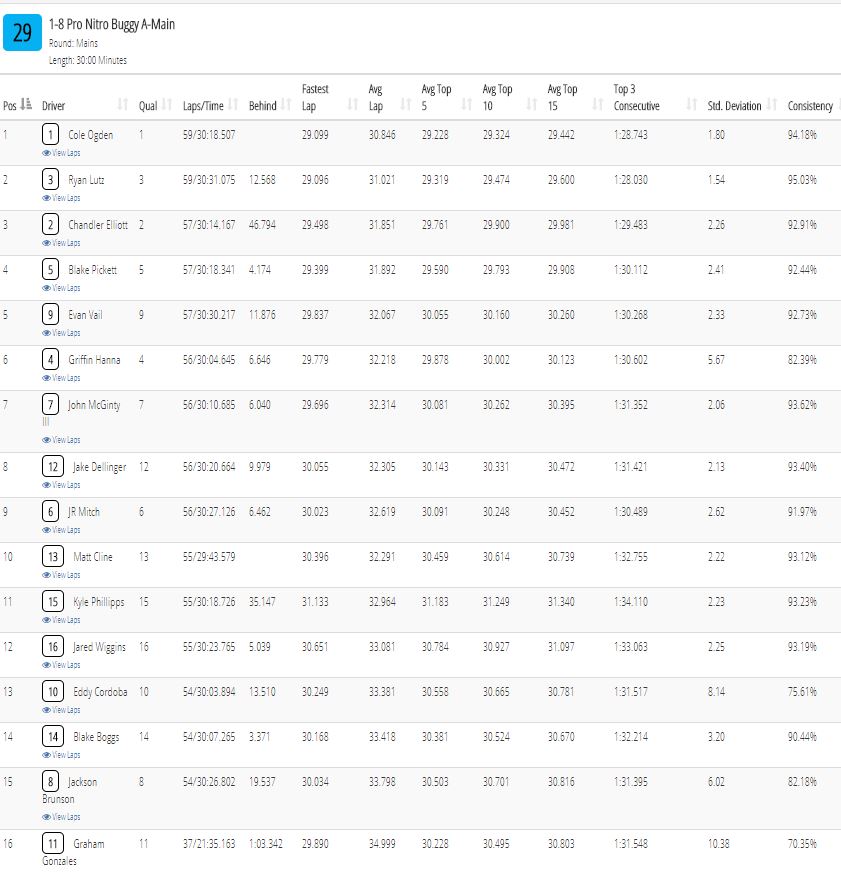 Pro Ebuggy
Another class, same winner. Congratulations once again to HB/JConcepts' Cole Ogden using a combo of green Teazers and Reflexes to get the win in A2 and A3 and wrap up the overall in Pro Ebuggy. HB/JConcepts' Griffin Hanna finished 2nd behind Cole on his 2nd race for his new chassis sponsor, HB Racing. Tekno's Ryan Lutz went on to finish 3rd with TLR/JConcepts' JR Mitch 4th, and Tekno's Jared Wiggins 5th on the podium.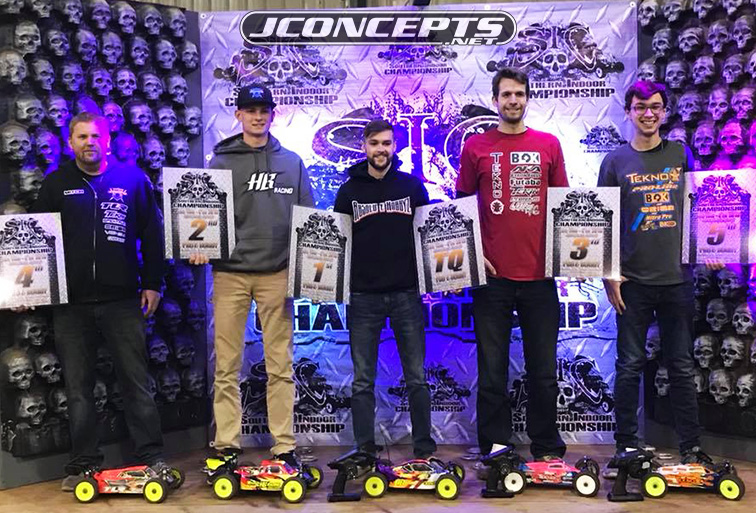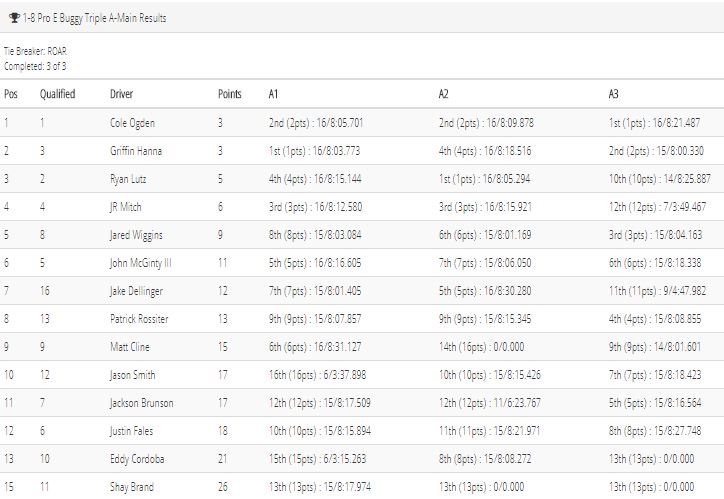 40+ Ebuggy
TLR/JConcepts' Martin Harrison is definitely a speed demon in the 40+ Ebuggy class as he went on to TQ and win the class in style with an A1 and A2 win. AE's Mark Moon finished 2nd, AE's Chris Fristoe 3rd, JConcepts' Jimbo Kvidera 4th, and Agama's Greg Gatewood 5th.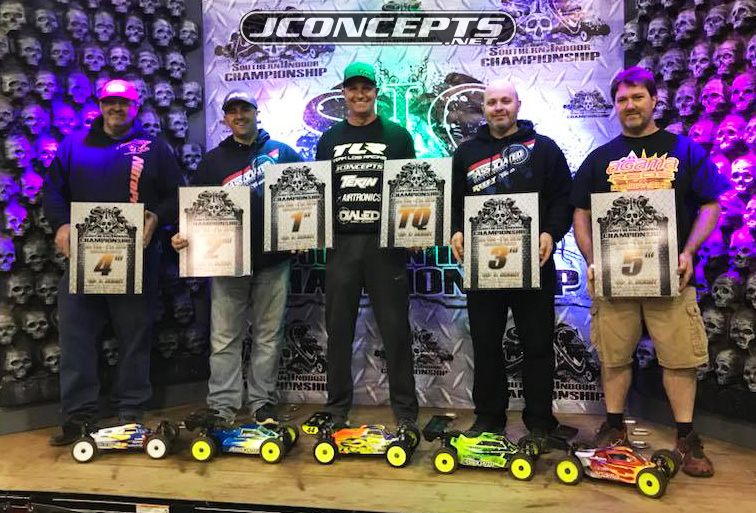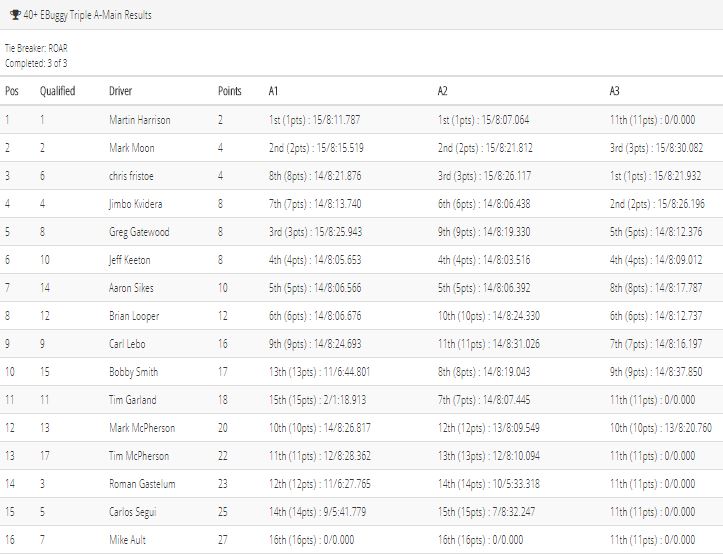 40+ Nitro Buggy
In the 40+ Nitro Buggy class, it was Tekno/JConcepts' Jimbo Kvidera's turn to shine as he was able to set the TQ and also go on to take the win in dominating fashion. Donald Elliot went on to finish 2nd, Gene Hickerson 3rd, JConcepts' Shane Ogden 4th, and Agama's Greg Gatewood 5th to round out the top 5.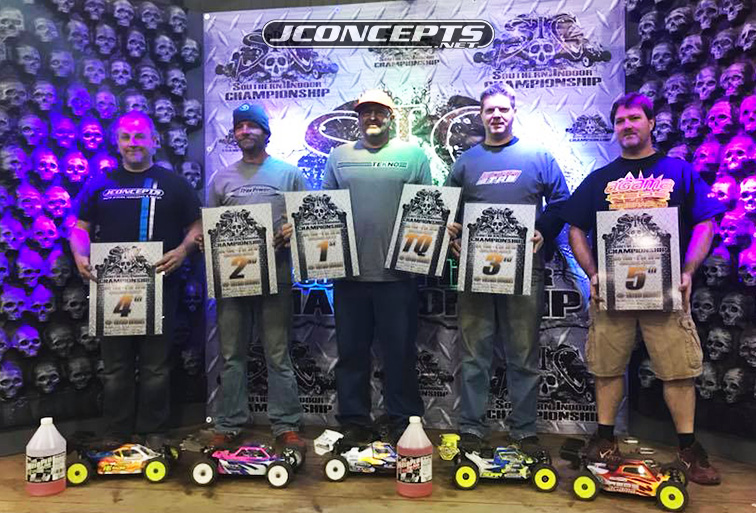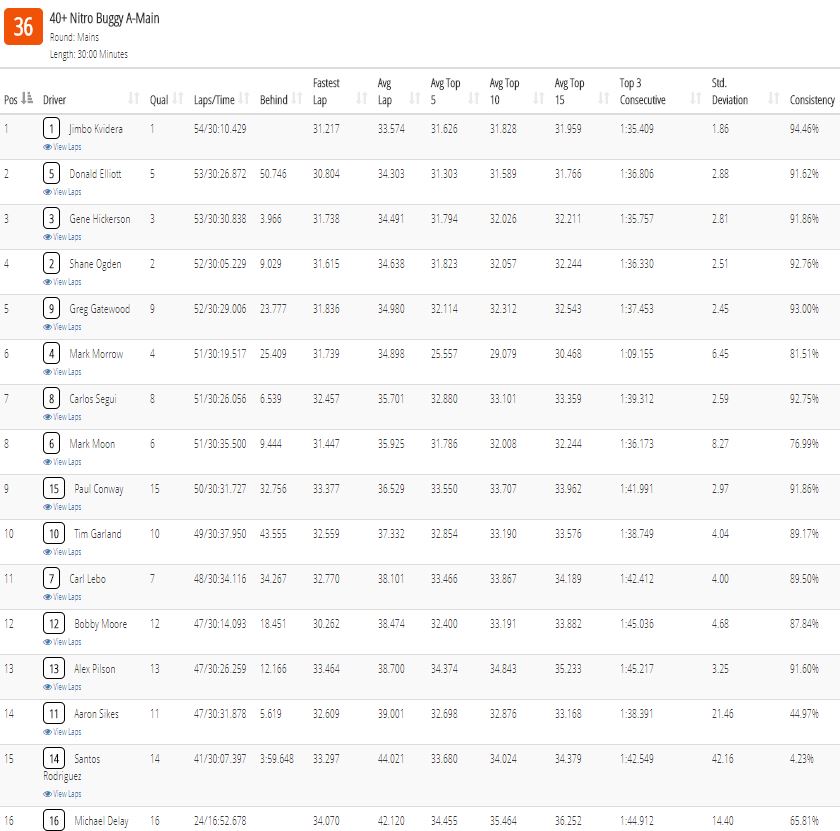 ETruggy
It was a clutch win for Tekno/JConcepts' Patrick Rossiter Jr. As the class TQ in the Etruggy, Patrick had a disappointing 4th place finish but was able to battle back in A2 and A3 to take the overall win! Tekno's John Bernard Jr. fought hard to finish 2nd, Serpent's Kyle Phillips 3rd, TLR/JConcepts' Martin Harrison 4th, and Tekno's Lil Donnie Ward 5th.