The JConcepts race team epitomizes the words speed and perseverance. These guys and gals are fast, but in order to be fast, you have to persevere through the hard times and have the willpower to get there.
In this edition of our Race Team Update, the team has really shown what they're made of posting a record number of wins for Winning Wednesday. From all corners of the globe and in all disciplines and surfaces, the JConcepts team is motivated racking up wins in dominating fashion and we couldn't be more proud. Thanks team, for this Winning Wednesday, goes out to you!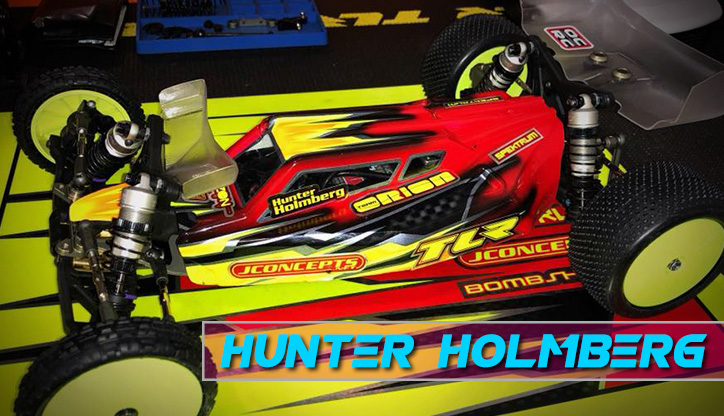 After putting in a great showing at the 2018 Reedy Race of Champions' Open classes, JConcepts' Hunter Holmberg is still hungry and always looking to increase is speed. Hunter was able to get in some carpet racing using the JConcepts Swaggers and Pin Downs to lock down the TQ and win at Thunder Road Raceway. Looking good there Hunter and see you at the 2018 Winter INS.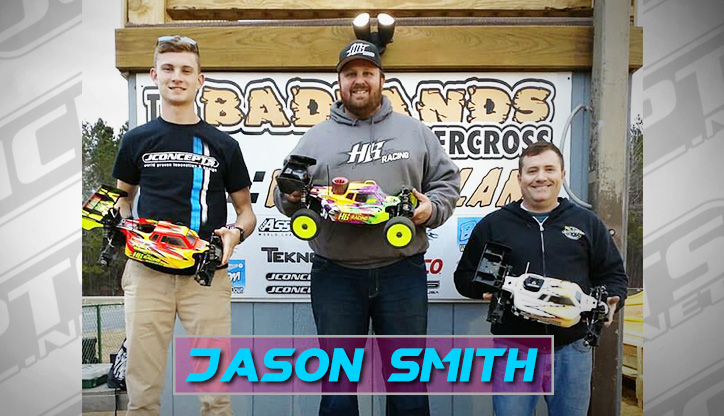 JConcepts' Jason Smith, Griffin Hanna, and Kevin Bullock all attended the Badland R/C Supercross event over the weekend finding much success as the three drivers swept the Nitro Buggy Podium going 1-2-3 with Jason taking the win, Griffin 2nd, and Kevin 3rd. Congratulations to these guys for showing their tremendous speed at Badlands last weekend.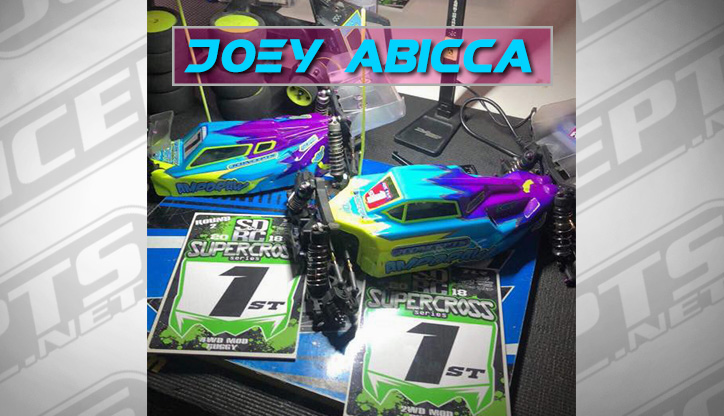 The gold compound Octagons are quickly becoming the tire of choice at SDRC as the JConcept team is starting to shine in SoCal. Taking the win in 2wd and 4wd modified during the Supercross Points Series, Joey Abicca stole the show with his JConcept equipped rides. Careful everyone, Joey is on the rise!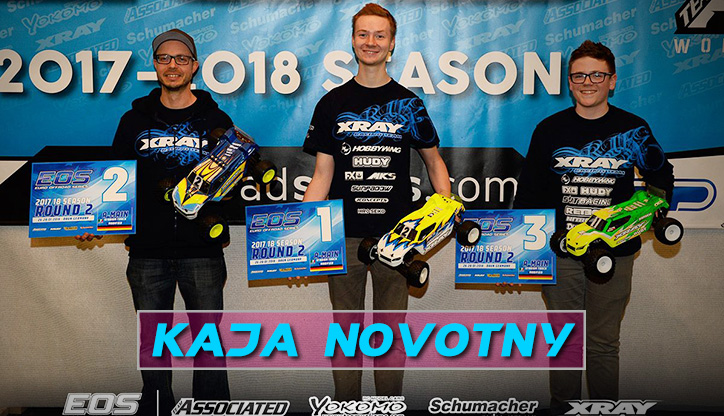 It was a great effort by JConcepts' Karel Novotny last weekend at the EOS. The young Czech Republican speedster was able to take the Modified Stadium truck win at the ever popular EOS in Baun, Germany. With his goals set higher in 2wd and 4wd, look for Novotny to rise to the challenge in another competitive field at round 3!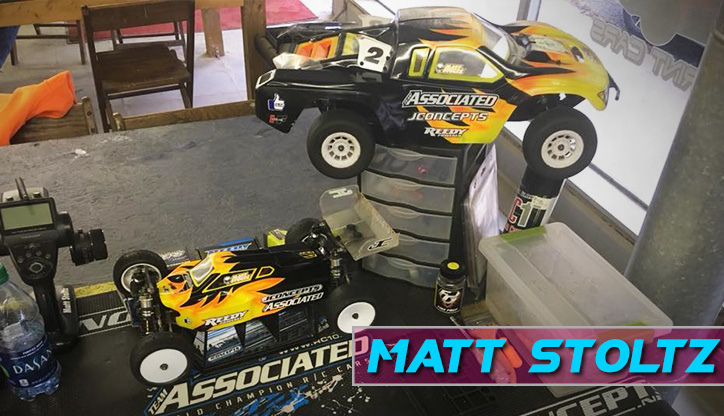 A great job by Matt Stoltz, who took home a nice TQ and win effort in the Modified Short Course class at Kickin' Dirt Raceway in Somerset, Pennsylvania. That makes a couple of terrific wins for Matt in the Mod SCT class using the JConcepts Hi-Flow 2 SCT body providing him the speed and awesome styling.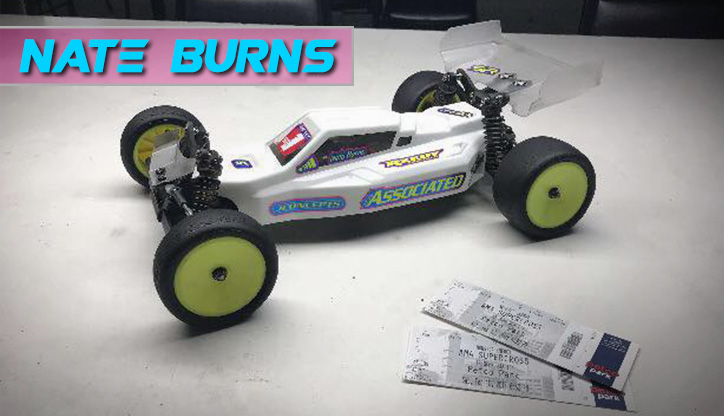 It's always nice to get rewarded for your racing and last week, JConcepts' Nate Burns, got probably the best reward possible for being the points leader in 17.5 Expert 2wd Stock buggy after 2 rounds of the SDRC Supercross Point Series race. 2 tickets to Supercross! Congrats Nate terrific job!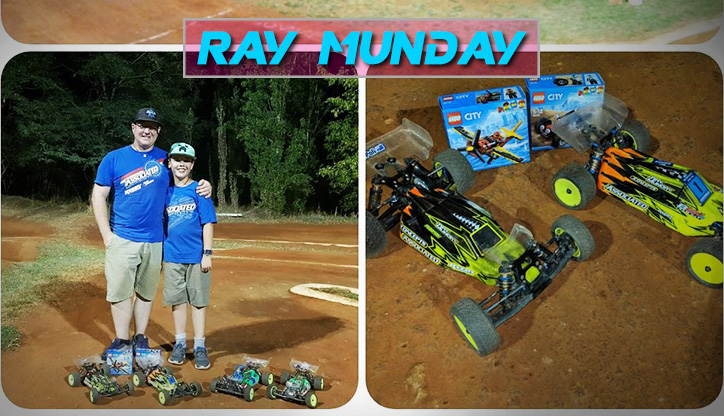 Australian star, Ray Munday, attended the 2018 Season Kickoff known as the "Summerslam" in Wodonga, Australia. Always competitive and fast, Ray was able to shine taking wins in 2wd and 4wd using JConcept blue compound Dirt Web fronts and Dirt Maze rears on both cars. To top off the weekend, Ray's 11-year-old son, Lachlan also finished impressively with a clutch win in 4wd winning A3 to place himself 2nd on the podium with dad. Great job team!!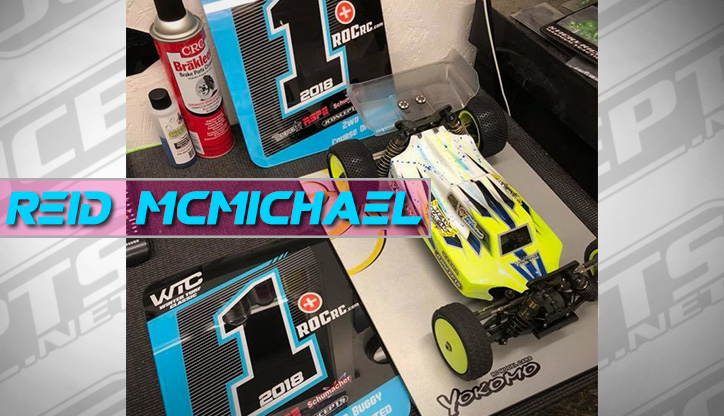 On the gas and moving fast, JConcepts' Reid McMichael is starting to feel the flow with a couple of impressive outings with his JConcepts equipped Yokomo rides. Reid was able to attend the Winter Turf Classic, where he took the win in 13.5 4wd and placed 6th in Modified 4wd using his 13.5 wheeler. Reid closed out the weekend with another impressive win, but this time in the Modified Short Course class using Swaggers and Pin Downs.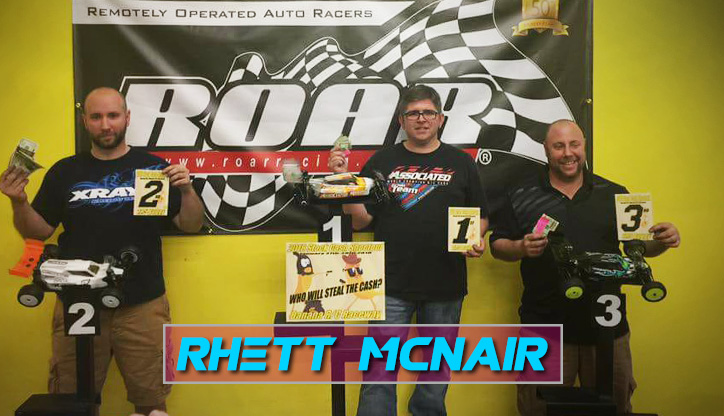 Yes, if you didn't know it already by the yellow painted wall, JConcepts' Rhet McNair captured the win at the 2018 Stock Cash Shootout at Banana Raceway. Also, team driver, Mike Stoll, nabbed the 3rd spot in a competitive 2wd Stock Buggy race… a race where money was on the line! Great job by the JC duo of Rhett McNair and Mike Stoll.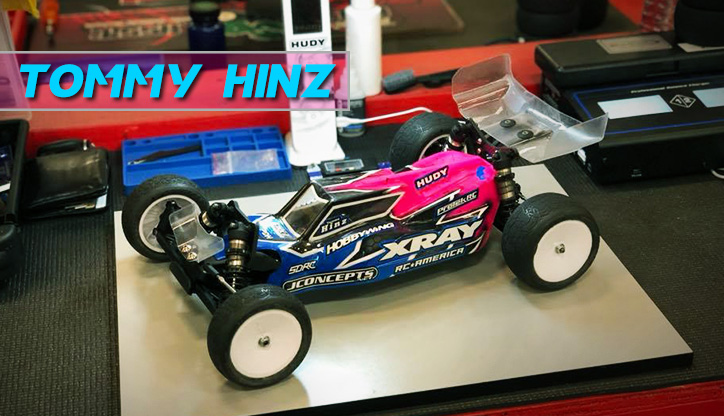 JConcepts' Tommy Hinz had a terrific showing at the 2018 Reedy Race of Champions finishing impressively in 3rd in the 2wd Open class showing the world his speed and talent. Still not satisfied, Tommy is keeping his blade sharp with the weekly club race at Hobby Action where he was qualified 2nd and went on to take the win in the main. Keep it up Tommy, you got this!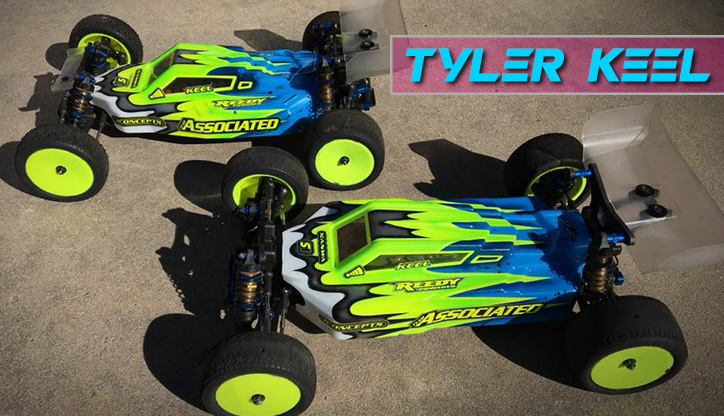 A regular among the Winning Wednesday crew, Tyler Keel is no stranger to winning. Adding to his long list of victories, Tyler set the TQ times in 2wd and 4wd Modified during qualifying at Round 1 of the Oklahoma Hobbies Winter Point Series and then took home the double wins to finish off a perfect weekend. Tyler's tires of choice were gold Dirt Webs and Space Bars capped off with F2 body styling.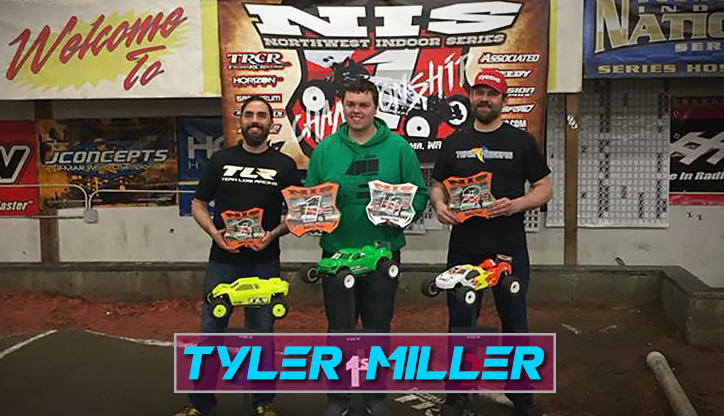 Pacific Northwest's own, Tyler Miller, is making a comeback to RC racing attending another round of the Northwest Indoor Series (NIS) hosted by Tacoma R/C Raceway. Tyler had his best finish in 2wd Modified placing himself respectably 5th while taking the win in Modified Stadium Truck. It's great to see T.Mills back at it!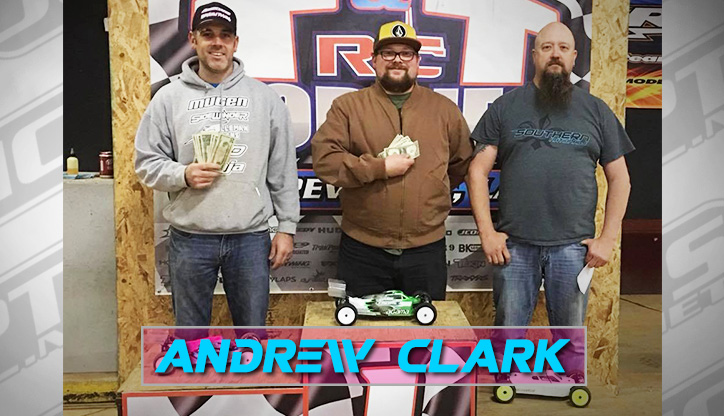 The Southern Winter Payout Series has been a popular series among the racers as the cash, money payout is always a nice bonus. Pocketing some cash at Round 3 in Shreveport, Louisiana, was Andrew Clark. Andrew was able to take the TQ and win 17.5 2wd and 13.5 4wd by winning A1 and A2 closed out the overall in both classes. Andrew also finished well in 2wd Modified placing himself 3rd overall getting him even more $$. JConcepts' Tyler Keel would end up taking the win in 2wd.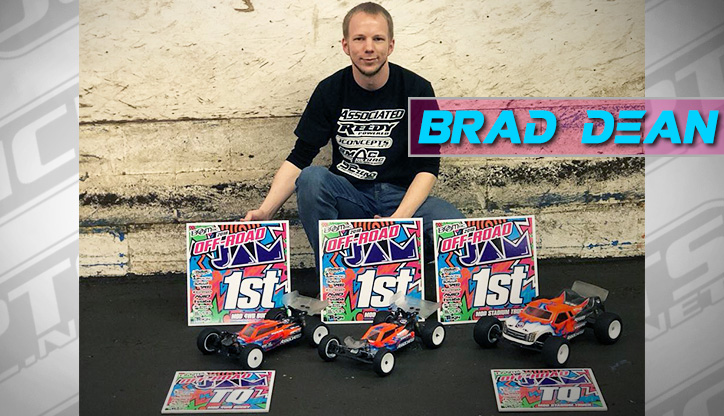 Brad Dean has been on a roll lately stack up wins where ever he goes. Last week, Brad attended the Off Road Jam at Fastlane Raceway and quickly showed everyone who's the boss. Setting 2 class TQ's and taking wins in all 3 classes, Brad had a near picture perfect weekend. Brad ran gold Dirtwebs topped off with F2 styling and Aero wings for his outstanding performance winning 2wd, 4wd, and Mod Stadium Truck. Keep it up Brad!
JConcepts' Pacific NW drivers are always dangerous and always fast. Brandon Foote has come a long way from being just a dirt specialist. Brandon is now taking wins on the rug utilizing the JConcepts Swaggers and Pin Downs to launch him into victory lane at the Northwest Hobbies' Rockstar Series.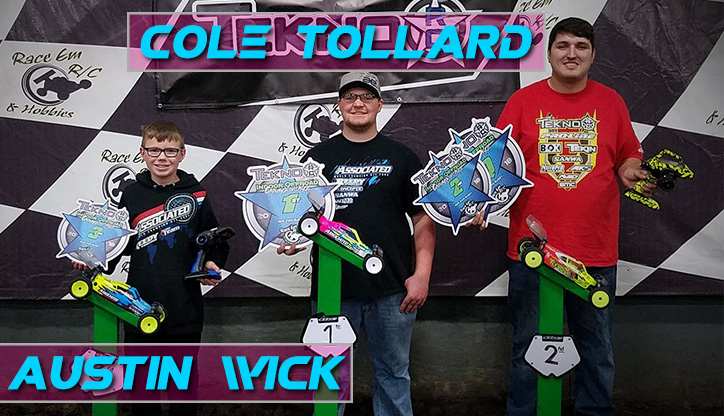 Attending the Tekno Race at Race Em R/C & Hobbies last weekend, JConcepts driver Cole Tollard and Austin Wick turned up the heat with a win for Cole in 2wd Modified and a strong, impressive finish for Austin Wick landing himself 3rd on the podium. Austin has been on fire the last couple of months and has set himself up to be a future star. Cole finished 2nd in 4wd Modified completing a nice weekend of podiums for him.