Finding success in RC takes a lot of patience and practice. Your driving has to be on point and the mental game has to solid, but what also helps is having the right setup along with the right equipment to give you the edge over your competition.
Our team drivers from around the world have certainly made an impact on the racing scene from club level to the world stage. With that in mind, here are some of their favorite JConcepts products that helped them achieve their success.
Keeping Aaron Dexter looking good on the track and giving him the performance he needs to TQ and win the King of Whiteman race in Western Australia, the JConcepts S2 body for the RC8B3 is among Aaron's favorite JConcepts accessories. Stunning good looks and stellar performance? Yes, please!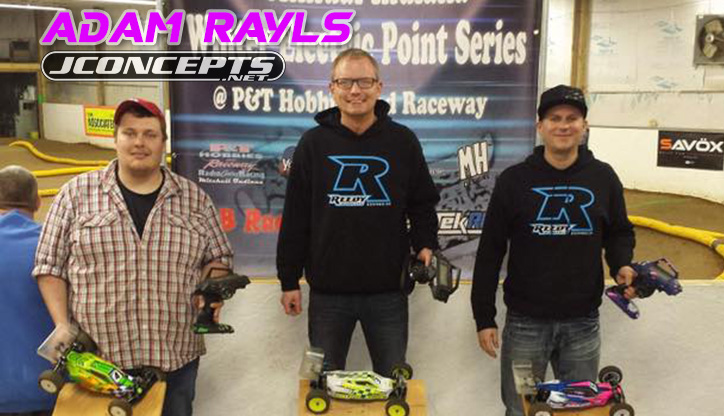 Out of all the many great things JConcepts produces, team driver Adam Rayls loves one thing in particular that makes his RC experience a lot easier and more convenient. Yes, Adam loves the Dirt Webs and F2 bodies, but his favorite accessory is the JConcepts rubber parts tray! Does this make your list?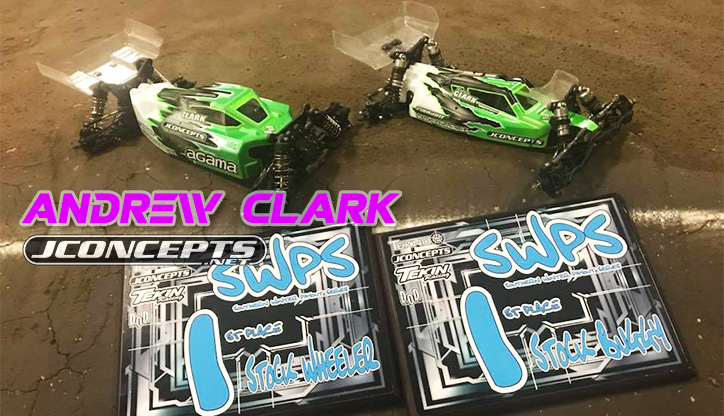 In the final round of the Southern Winter Payout Series, Andrew Clark took it up a notch and TQ'd and won the 17.5 2wd and 13.5 4wd classes. In doing so, Andrew wrapped up the overall in both divisions to be crowned class champions! The final round was a tricky one resulting in different combination of tires and compounds, but ending the day on Andrew's favorite tire, the gold compound Dirt Webs! Congratulations double class champ!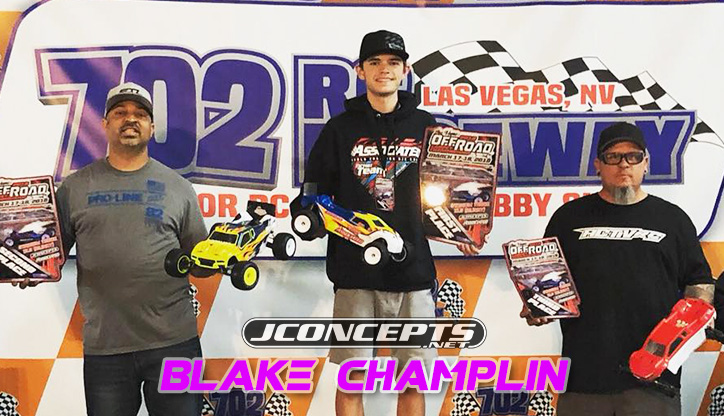 Not only is Blake Champlin a scholastic all-star, he also slays it on the track! Attending the 3rd Annual Carpet Championships at 702 Raceway, Blake TQ'd and won the 13.5 Stadium Truck and finished 2nd in 2wd Modified showing his deadly speed on the carpet surface. Blake commented that his "favorite JC product has to be the Swaggers and Pin Downs for buggy and truck. They're always consistent and hooked up on carpet surfaces. Knowing my tires are always going to be fast is a great feeling."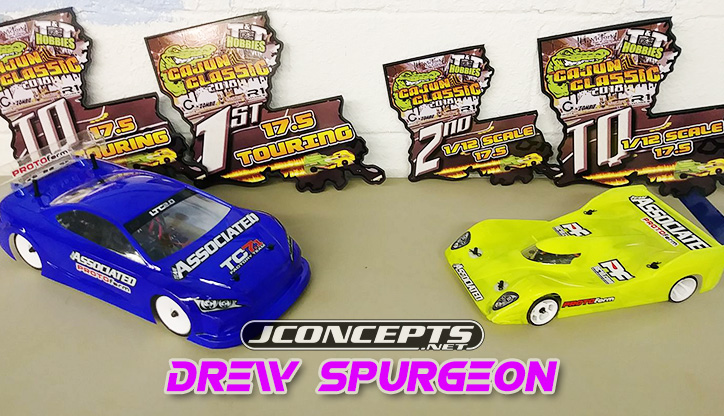 Not only is he good at offroad, he can crush it in onroad as well. Team driver Drew Spurgeon ran at the Cajun Classic Rug Burn event last week at T&T Raceway where he was able to TQ both the Touring Car class and the 1/12th scale classes and went on to win TC and finished 2nd in 1/12th!
Drew's favorite JConcepts product isn't a product at all. He says, "By far the customer service and team support. All the products put out by y'all are spot on and money, but the staff and owners behind it all make this company THE BEST company to be a part hands down. Thanks for ALL you guys and gals do for us." We couldn't have a better team representative, thanks, Drew!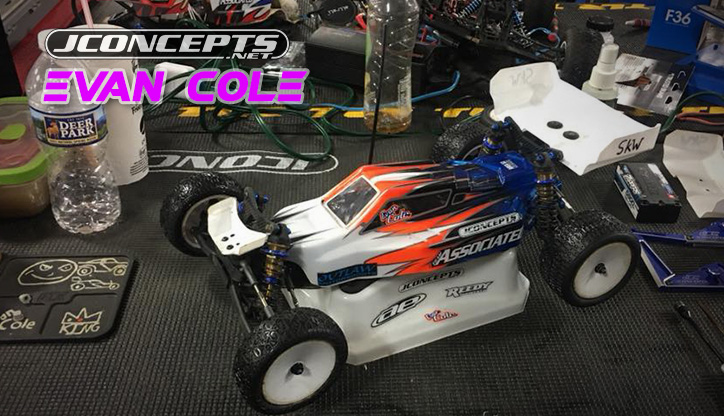 We always love hearing from Evan Cole as he always has an insightful perspective from the races he attends around West Virginia. While getting some racing at En Hobbies' St. Patty Day's Charity Race, Cole and his crew were able to raise over $3,400 for the local food bank! Cole stated that his favorite JConcepts product, "Has got to be Octagon tire, the most confidence inspiring slick tire I've driven!" The Octagons are a slick tire game changer for sure.
Borrowing his friend's Team Associated F6 for the DM5 race, Jesper Rassmussen entered in his first ever F1 race and went on to sweep the triple-A finals. When we asked the speedy Danish driver his favorite JConcepts product Jesper's response was, "My favorite product is hard to say. I like for sure JC Turnbuckle in titanium they look awesome together with the S2 on B6 that is my favourite looking part." Not only fast but has great taste too!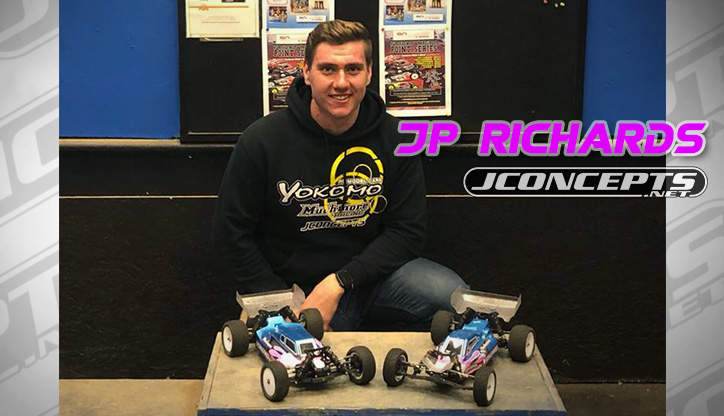 JP Richards is always fiercely fast and one of his favorite JConcepts product are the wings. With all the different wing options out there including dividers, low and high front wings etc, JP is able to dial in his aero performance the way he wants. Here's what JP had to say about the JConcepts wings, "My favorite products would be wings. JConcepts always seems one step ahead of everyone with it come to aero/downforce performance!"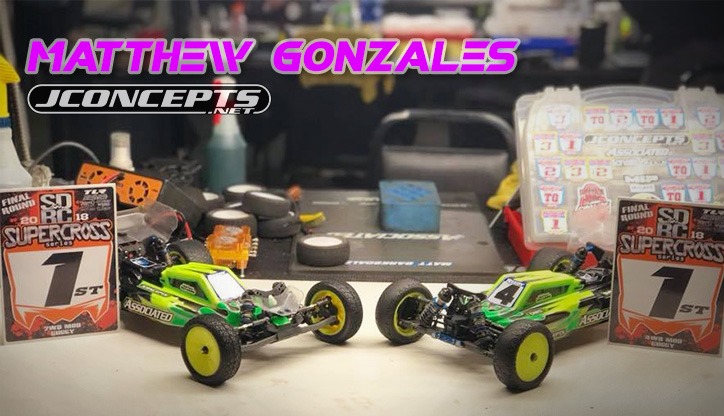 Rising SoCal star driver, Matthew Gonzales is having a great start to 2018 with great finishes at the RROC, Matt is looking poised to have his best year yet. With the competition stacked in Cali, Matt's favorite JConcepts product has helped him raise his game at all the indoor clay tracks. What is it you might ask? This is what he had to say, "Dirt Webs!! The main reason why I switched to JConcepts was because of how dominant that tire is!!" Awesome Matt, we're glad to have you on the team!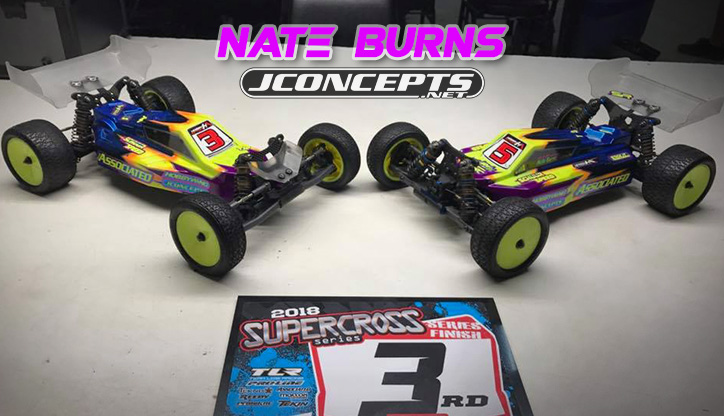 Arizona fast cat, Nate Burns has been making the rounds to different tracks on his quest to get faster. Nate traveled to SDRC to attend the final round of the Supercross Series and in doing so finished 3rd overall in the point series in the 17.5 Expert Stock class. There's no coincidence Nate is rockin' the JConcepts F2 bodies for the B6 and B64 as those are his favorite JConcepts accessories as he loves the design and the super sharp looks!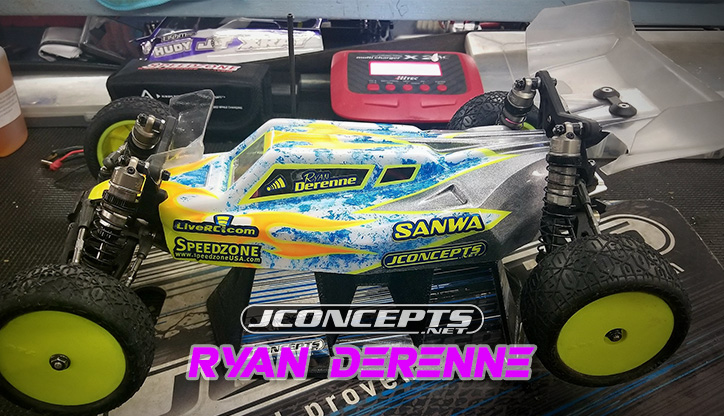 Although it was an off week for Ryan Derenne, he was still able to get in touch with us about his favorite JConcepts product which is, "The blue camber gauge and ride height gauges. The fit and finish is 2nd to none and always awesome looking eye candy. But my favorite tires would be gold Dirt Webs and Space Bars….. always dialed."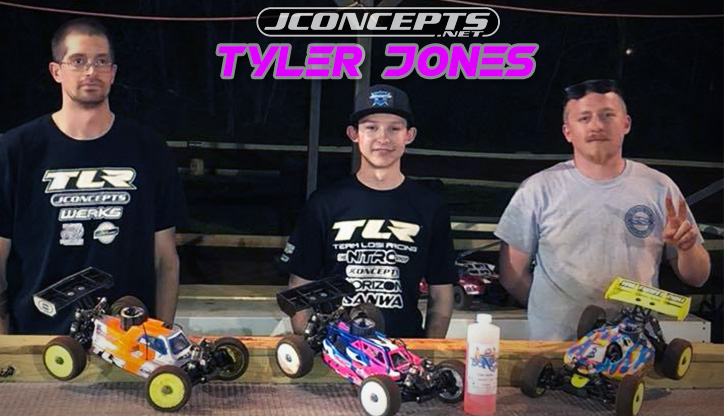 Super talented, Tyler Jones and his father, had a great weekend last week with a TQ and win in both Buggy and Truggy classes at Rocket City's R/C event in Alabama! That meant a dedicated 16-hour drive for the Jones just to attend the race! Here is Tyler's favorite, "It's probably bodies because they look the best, and perform better than the stock bodies. Especially the S2 TLR Ebuggy body with my paint job on it!"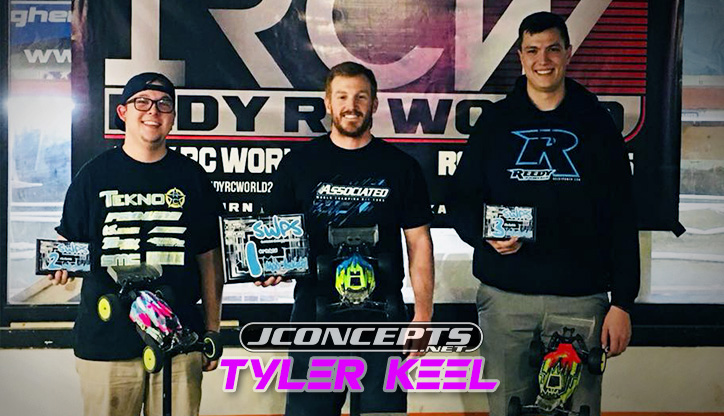 With another break out performance at the Southern Winter Points Series race, Tyler Keel took home the overall points series title in the 2wd Modified class while teammate, Trevor Nault, took the win in 2wd Mod that weekend. Another testimonial goes to the Dirt Webs as Tyler stated, "My favorite JC product is the gold Dirt Web tires because those things literally work better than everything, everywhere."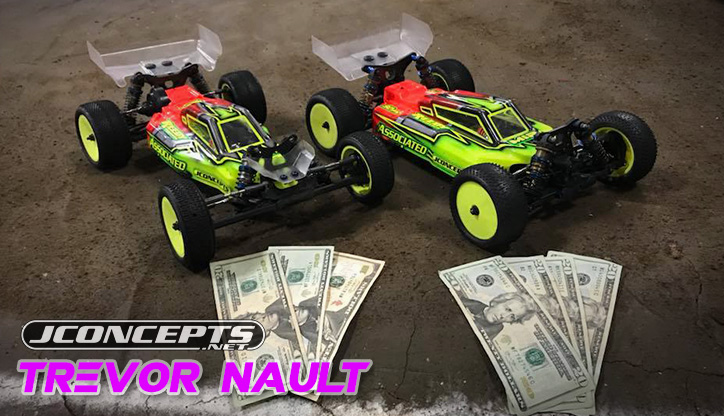 As stated, Trevor Nault was able to take home some cash at the Southern Winter Points Series race hosted by Indy RC with an outstanding TQ and win in both the 2wd and 4wd classes! Trevor ran a combination of green Hybrid rears and green Barcode fronts to take the win, but ultimately another Dirt Web fan, "Gold Dirt Webs are definitely my favorite JC product!"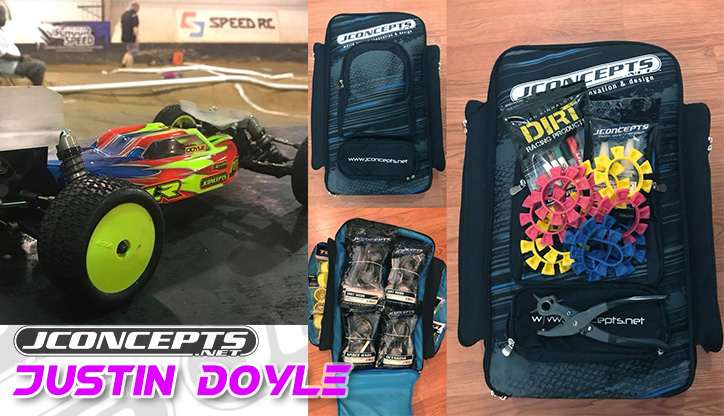 Not only is Justin Doyle looking good at the track, he's looking good in the pits and on the way to the track! Check out Justin's setup with his favorite JConcepts product, the JConcepts SCT Backpack to hold his tires, wheels, Satellite Rubber Tire Bands, and tire punch! So dialed.
Justin says, "Got to be the Satellite Bands and SCT Backpack! Bands are hands down no fuss solution and the bag has so much room for all my tires/wheels glue etc. Allows me to make one trip from truck to pit area!"