For the team that never stops, doesn't quit, and always motivated for more racing. This week's Team Thursday Update is in honor of our guys and gals who put their heart and soul into what they love doing. Check out this radical update from team JConcepts!! #teamthursday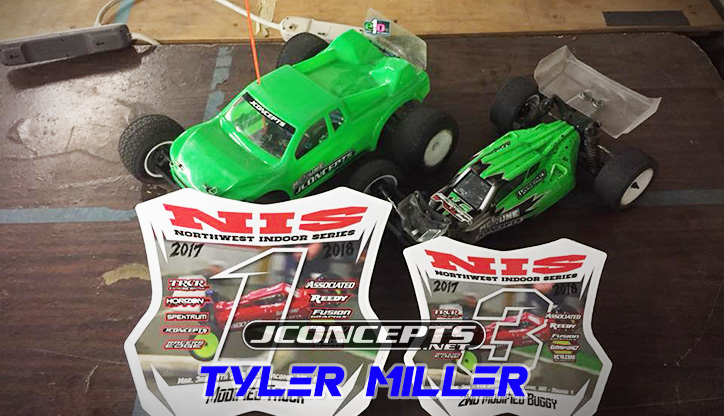 News coming in from our team located in the Pacific Northwest, Tyler Miller and Kevin Lam both participated in the Northwest Indoor Series hosted at TRCR and took home a bunch of hardware. Tyler Miller (above) was able to grab the win in Modified Truck and also place himself 3rd in a very tough field of 2wd Modified and in doing so made the 2wd mod podium for the very first time. Kevin Lam (below) took home the TQ and win in 17.5 Truck showing his awesome pace. Harley Yoshii also took home double wins from the NIS in 2wd and 4wd Modified! All three NW speed demons used gold Dirt Webs to achieve their outstanding results ared is the 'go to' tire of choice at TRCR.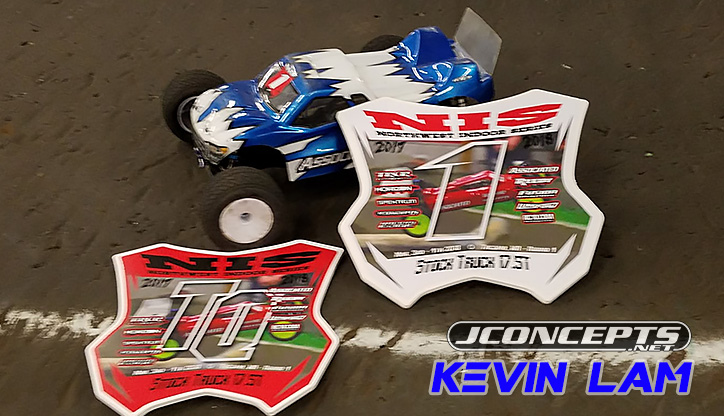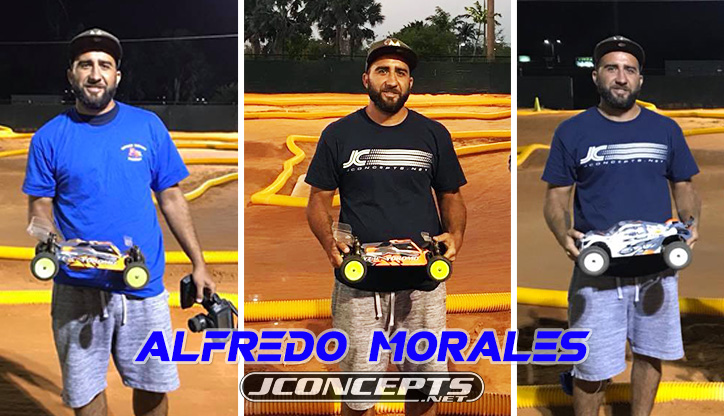 JConcepts' Alfredo Morales had one hell of a weekend at Mills Pond Raceway with an awesome TQ and win in 4wd Modified using green Reflex tires, a win in the 1/10th scale 5 minute Dash for Cash using his 4wd, and placing 2nd in the Open 2wd Modified class using his 13.5 Stadium Truck! Oustanding job getting some wins and placing 2nd with a truck!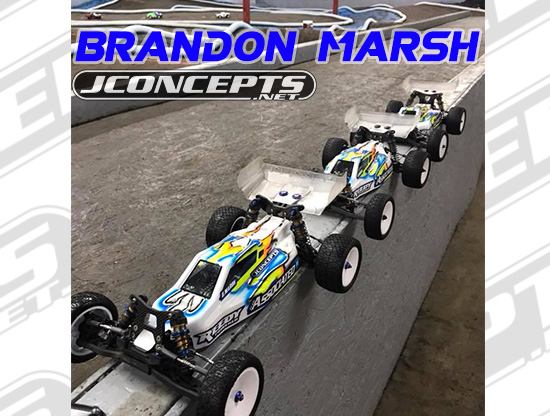 There's no better way to end a race weekend with TQ's and wins! Brandon Marsh did that times 3!! He took the TQ in 2wd Mod, 4wd Mod, and 2wd Stock buggy and then finished it up with wins in all three classes! Now that's throwing down at the showdown! Great job Brandon.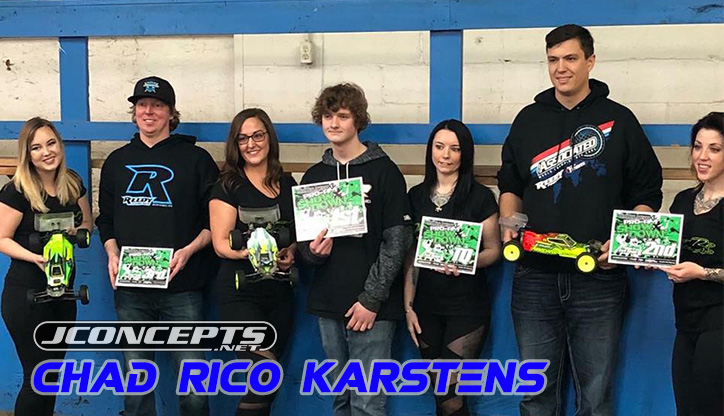 Chad 'Rico' Karstens had an outstanding weekend at the 7th Annual Jakes RC Pro-Am Showdown in Topeka, Kansas where Rico finished 3rd in 2wd Mod buggy and 4th in 4wd Mod Buggy. To cap off an already good weekend, Rico won the Big Whip Contest showing off his flash and flare. The JConcepts drivers came out in full force finishing 1st through 4th in both the 2wd and 4wd Modified classes.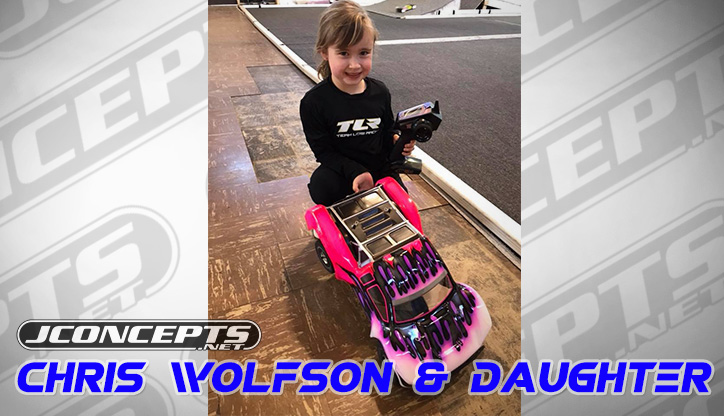 If you want them to be fast, you have to start them young! Chris Wolfson was on top of the world as he and his 6-year-old daughter went club racing at WFO in West Virginia. This was his daughter's first race and look at that smile! I think we have a new racer on our hands!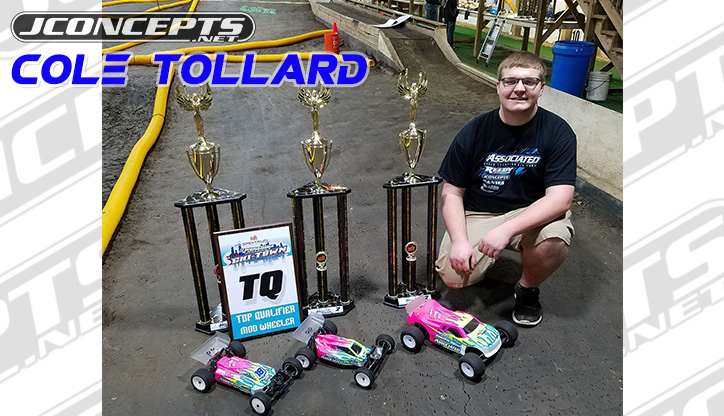 Always fast and always a contender, it was a great weekend for Team Associated/JConcepts' Cole Tollard as he raced three classes and finished on three podiums. Cole took the win in 4wd Modified buggy, 2nd in Mod truck, and 2nd in 2wd Mod to close out a pretty awesome weekend at the Chi-Town Shootout.
Brad Shearer also finished well with a 2nd in 4wd Mod and a 7th in 2wd Mod! Pretty darn good finishes for the JConcepts crew!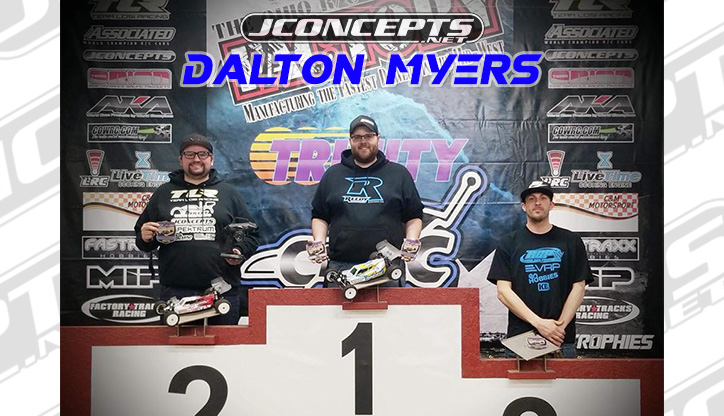 Getting in good practice is important and what better way to practice then to run the local point series race? Dalton Myers ran 3 classes at the Ohio Factory point series and placed 2nd in 17.5 2wd, TQ and win in 13.5 4wd, and TQ and win in 17.5 Stadium Truck! John used a combination of Dirt Webs and Spacebars to get the grip he needed to finish strong with wins and a 2nd!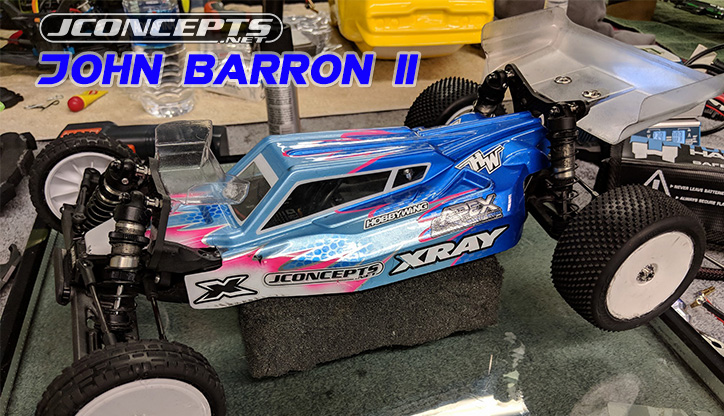 Team driver, John Barron II attended the 3rd round of the Apex Off-Road Points Series and competed in the 17.5 2wd Stock buggy class and was able to TQ and lead a tone to tone victory in a close battle among the top 3. It's always nice to get a win under pressure and John showed he wasn't going to crack when the going got tough! Great job John.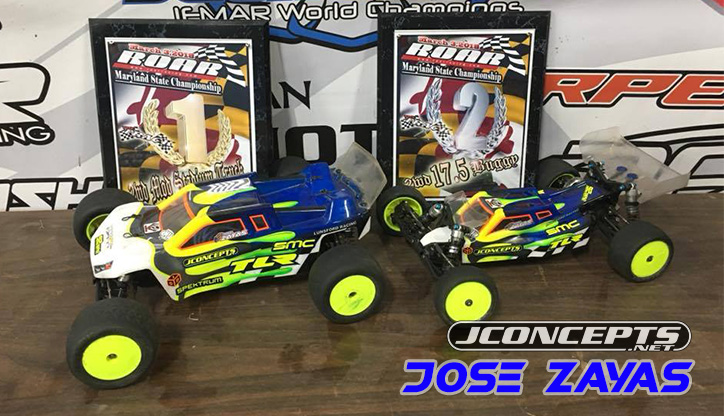 Repping at the ROAR State Championships is a must. If you want to make it to the next level, you have to test your skills against everyone in your state! Jose Zayas attended the ROAR Maryland State Championships and got some great results to say the least! Jose was top of the class in 17.5 Stadium Truck, 2nd in 17.5 2wd buggy, and 4th in 2wd Modified. Great effort by the Stock Truck state Champion!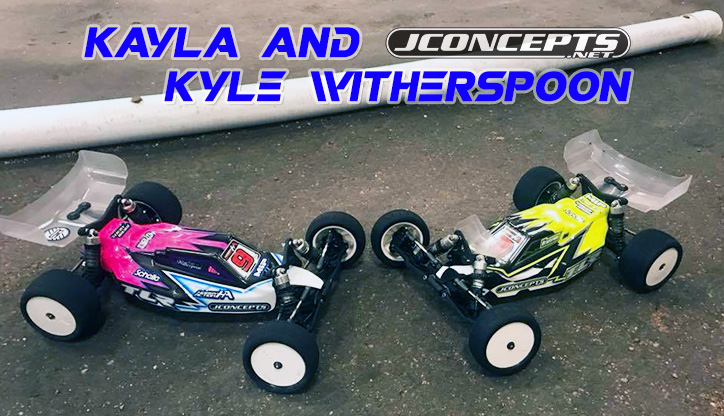 It's always great to see family racing together and Kyle and his daughter, Kayla Witherspoon, both attended the Desert Classic and both reppin' the brand new JConcepts F2 body for the TLR 22 4.0. You have to admit, the father/daughter paint scheme is so dialed!! #teamthrusday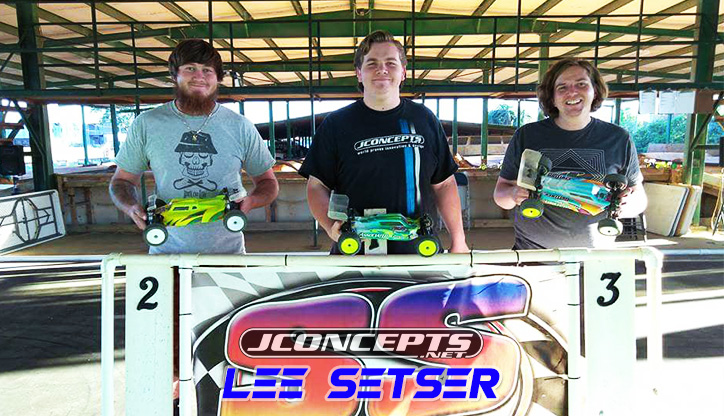 Enjoying a wonderful Birthday weekend with friends and family, Lee Setser spent the weekend racing RC cars at his home track where he was able to take the TQ and win in the 4wd Mod class using the F2 body, Aero Wings, and blue Reflex tires! Can't think of a better way to spend some time on your Birthday. Awesome job and Happy Birthday Lee Setser!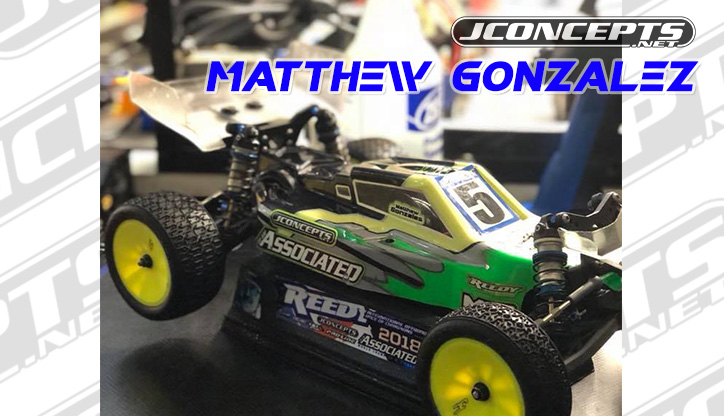 Always good to see Matthew Gonzales at the track and last weekend, he took the TQ and win at SDRC using the always hooked up, gold Dirt Webs. Matthew completed the package with low-mount Aero wing, F2 body and Mono wheels to give him a 10+ second cushion over his competition. Daaang, smokin' fast!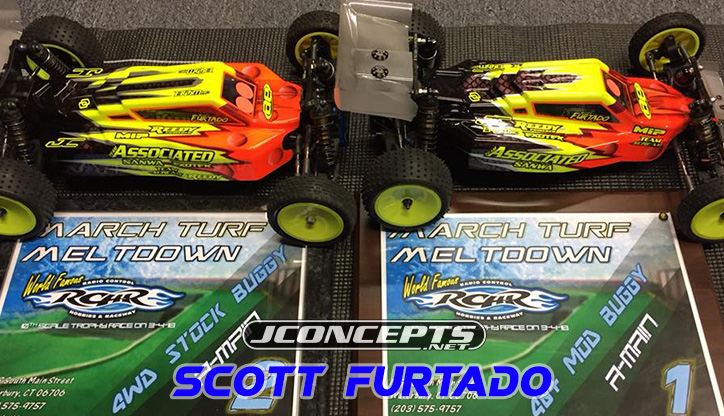 Last weekend, Scott Furtado attended the 2018 March Turf Meltdown at RCHR in Waterbury, CT and took home some great results. Scott pulled out the win in 40+ 2wd Mod Buggy, 2nd in 13.5 4wd, and 4th in 17.5 2wd Stock buggy giving him some incredible results on Swaggers and Lockness tires!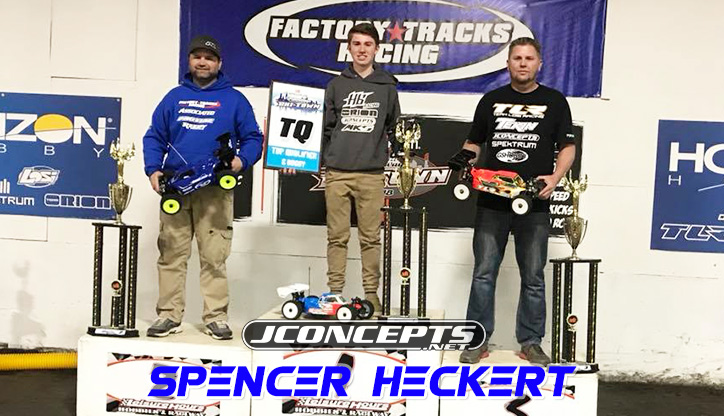 Every time Spencer Heckert hits the track, you can almost guarantee he's going to make the podium! It was a terrific run for Spencer at the Chi-Town Shootout finishing 3rd in 2wd Mod buggy, 10th in 4wd buggy, and the overall TQ and win in Ebuggy. With 377 entries, the competition was stacked and to grab these kinds of results, gotta be stoked!