We started off the month of March on a high note with activity, participation, and results, yet the team is constantly finding ways to always outdo themselves. During this Winning Wednesday, we've had more feedback and involvement from the team and we couldn't be more excited to hear from our drivers. Thanks to them and to all of their hard work. They're constantly raising the bar by themselves! Check out the action from this week's team update on Winning Wednesday. Let's Celebrate!!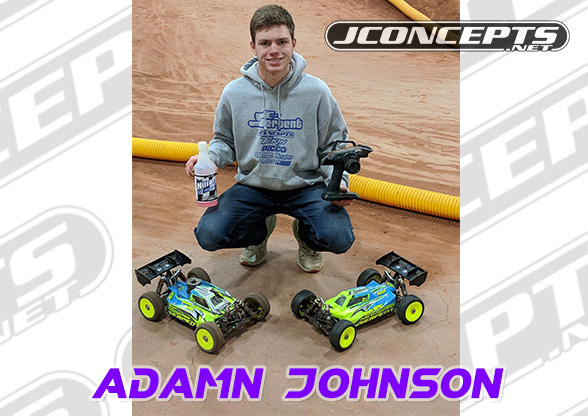 Thanks to Adam Johnson for keeping us posted about his racing adventures. Last week Adam attended the Adrenaline RC Raceway's Spring Fling race where Adam was able to set the TQ and go on to take the win in Ebuggy. Finishing strong in the Nitro buggy division, Adam was able to grab 2nd place with his JConcepts equipped Serpent rides.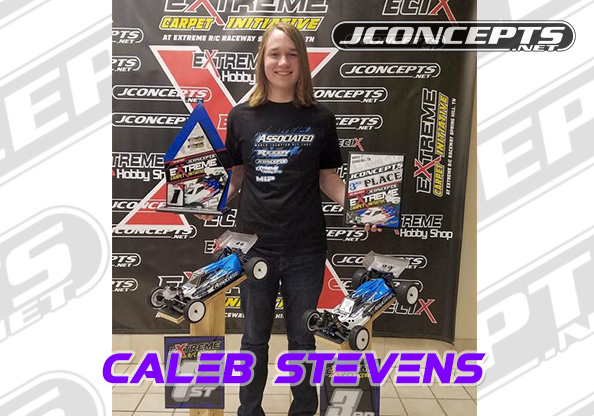 No stranger to the winner's circle, Caleb Stevens attended the 3rd Annual Extreme Carpet Initiative race in Spring Hill, Tennesse, where he was feeling the flow very quickly. Caleb was able to take the win in 2wd Modified on the high bite surface running JConcepts Swaggers up front and Pin Downs rears along with the JConcepts S2 body, Aero wing, and lower front wing to complete his winning package. It's great to see Caleb fine-tuning his skillset with a lot of outdoor 1/8th racing and indoor 1/10th competitions to keep his reactions fast and his timing on point! Great job Caleb.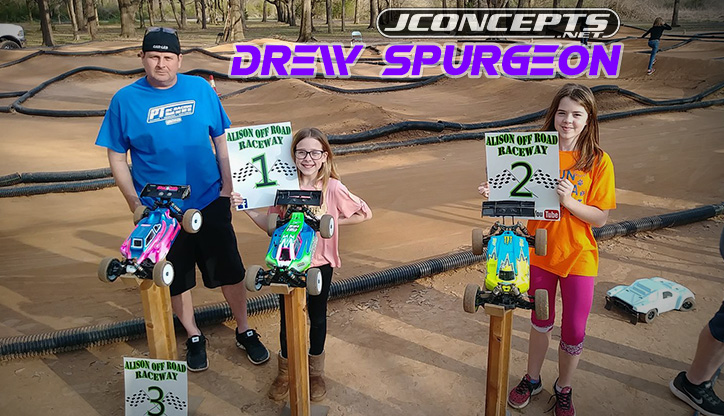 Grippin' and rippin' on green Triple Dees, Drew Spurgeon laid it down in Ebuggy at his local track's season opener. Drew was able to TQ all three rounds of qualifying along with taking the win in the single A-Main. What a perfect way to start off the 2018 race season and he had the best pit crew out there! Way to go team!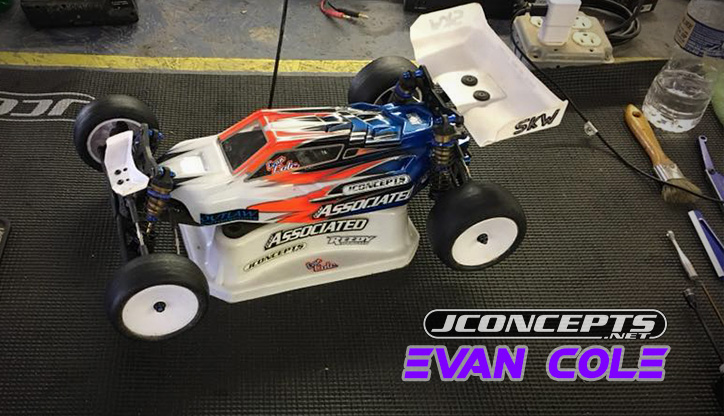 Evan is always working hard and racing hard. Last week, Evan was able to find the top step of the podium taking home the TQ and win at Kickin Dirt's Winter Wipeout Series Finale using black compound Octagons, lower front wing, F2 body, and the Aero S-Type rear wing for extra downforce….. the winning package!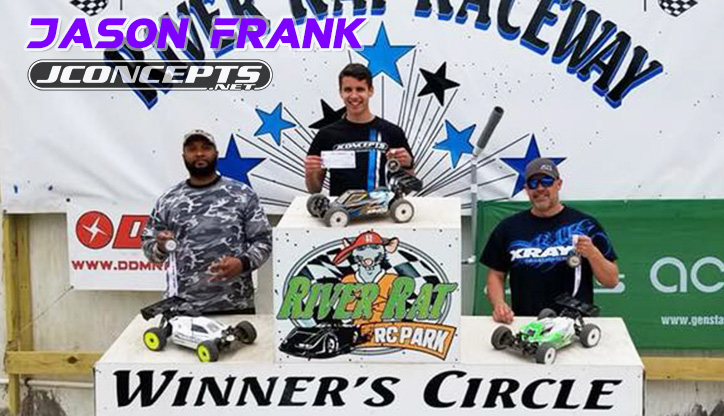 Although quite new to racing, Jason Frank has been on a roll lately getting in a lot of racing and the wins are starting to come. Doing a bit of club racing at River Rat RC Raceway, Jason was on point with a nice TQ and win effort in the Open Ebuggy class while rockin' the blue compound Reflex tires on his Xray. Keep up the nice work Jason!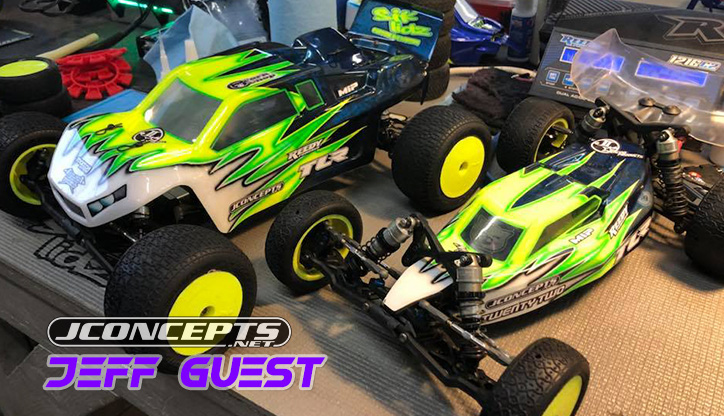 Club racing is the base of it all and it's always good to hit up some club racing to keep your skills sharp. Last week, Jeff Guest club raced at Coyote Hobbies and was able to take the win in Mod 2wd and finished 2nd in 13.5 Stadium Truck on the good ol' trusty Dirt Webs! Is there a more successful indoor clay tire?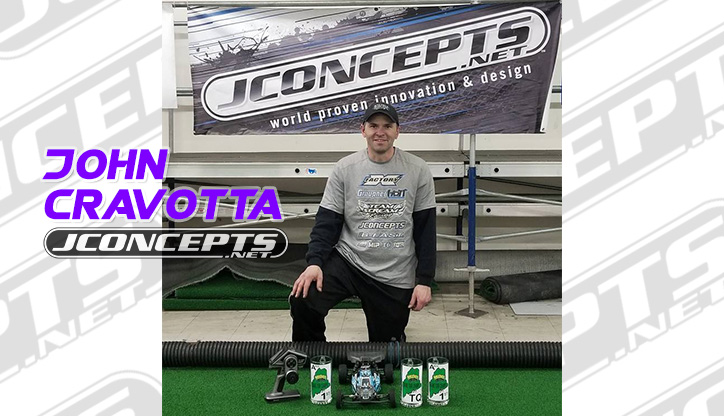 Northeast team driver, John Cravotta, got some racing action in at the Maine State Champs hosted by Maximus RC Raceway last weekend where he competed in 3 classes and took the win in 2 of them. John took home the TQ and win in 17.5 2wd and finished 1st in 2wd Modified as well taking home BOTH buggy championships. Not a bad weekend John!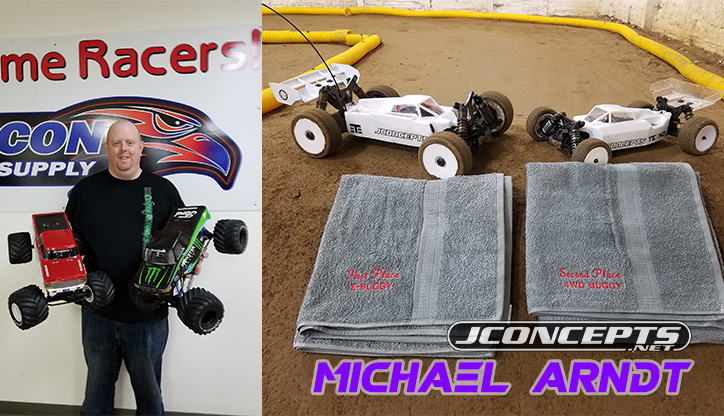 The multi-talented Michael Arndt does a bit of everything. Last week, Michael was crowned the series overall points champion in 1/8th Ebuggy and finished 2nd overall in 4wd at RJD Hobbies. It doesn't stop there as Michael also attended the Falcon Hobbies MT race where he won 2 of the 3 modified brackets and both trucks ended up in a tie in Modified Freestyle! Wow, what a weekend.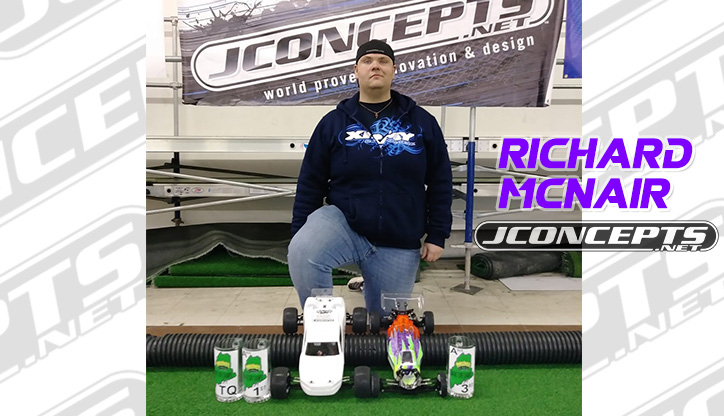 Thanks to Richard McNair for sending us a terrific update to his racing experiences. Richard hit up some turf racing at the Turf Champs event hosted by Maximus RC in Maine. Using the truck Swaggers up front and Pin Downs in the back, Richard took the win in Mod Truck while finishing 3rd in 2wd Mod buggy. Not a bad weekend at all.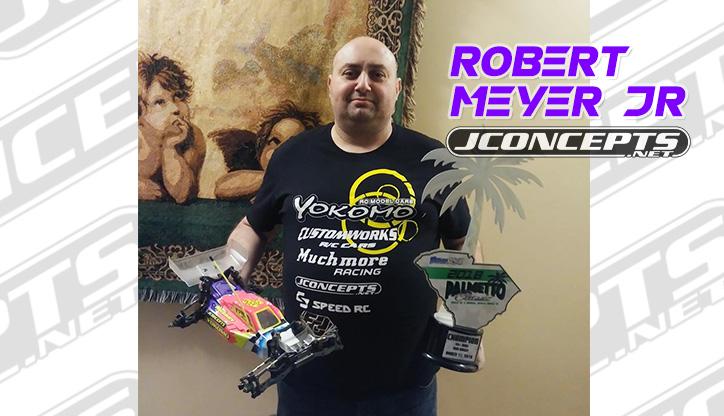 No matter what class you're racing, getting a win is going to feel good! Last week, Robert Meyer Jr. was able to take the 40+ win at the Palmetto Classic at Beach RC in righteous fashion. Great job Robert and congrats on making the Winning Wednesday column!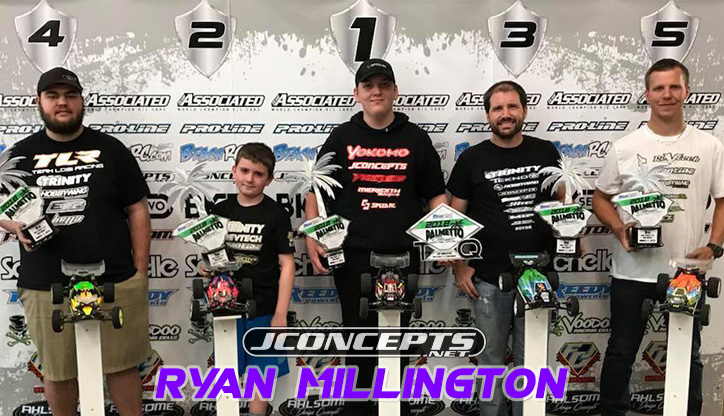 Also attending the Palmetto Classic, team driver Ryan Millington, was on fire in the 17.5 2wd Stock buggy class where he was able to set the TQ and go on to take the win over some of east coasts finest! Great job Ryan and keep it rollin'! Teammate Patrick Rossiter Jr. also made the podium to join Ryan in the top 3 with a wonderful 3rd place finish. Great job to Patrick and Ryan for reppin' JConcepts at the Palmetto Classic.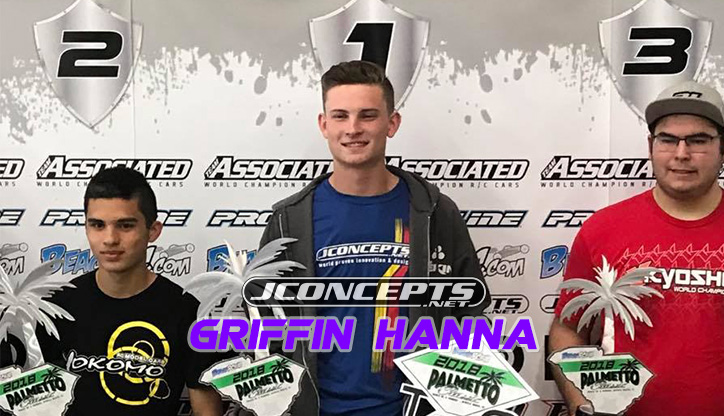 One of JConcepts fastest drivers on the east coast, Griffin Hanna is always a presence at any race he attends. Taking the top spot in 4wd Modified at the Palmetto Classic, hosted by Beach RC, Griffin had a fabulous weekend setting the TQ and took the win while JConcepts teammate, Rex Mathis also delivered some magical runs finishing 2nd to Griffin making at JConcepts 1-2 finish! We're lucky to have you guys represent at the Palmetto!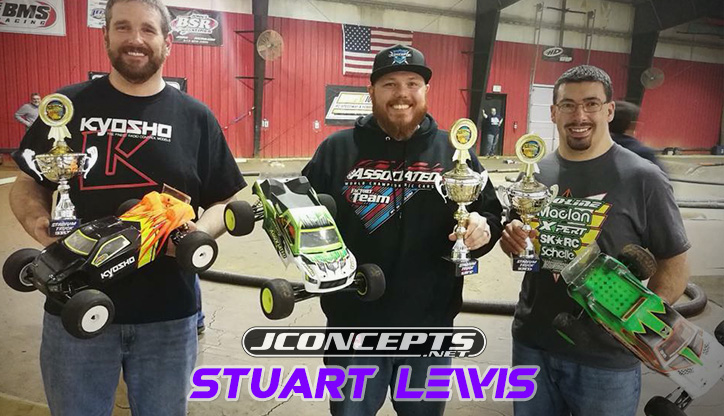 Stuart Lewis definitely can drive a truck and last weekend he was able to showcase his skills at the 2018 Elite Electric Challenge hosted by Bumps & Jumps RC. Stuart set the pace in Mod Truck and Mod SCT to earn the overall class TQ, but he also took home 1st place in both classes! What a beast!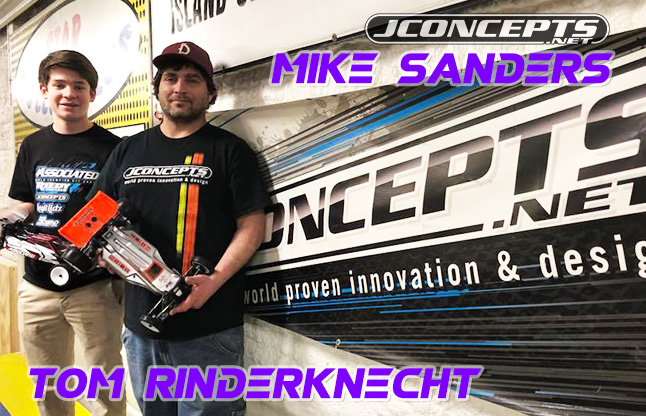 Ultrafast Tom Rinderknecht and teammate Mike Sanders both made their way to Island Speedway in Muscatine, Iowa for round 9 of the Winter Points Series race where the dynamic duo both finished 1st in their classes. Mike was able to top the 17.5 2wd buggy class while Tom won the 2wd Modified class. Now that's what we call some JConcepts team domination! Great job to these two, congrats!