It was a busy week preparing, organizing, and packing for one of our favorite events…. the No Limit R/C World Finals at Digger's Dungeon as this one is quite special. The JConcepts team has worked long and hard to get our latest project together just in time to make the crucial debut of our latest Mega Truck body, BOG HOG!!
The event was a huge success and we can't thank the Anderson family enough for supporting the event and also would like to thank everyone that had a hand in organizing the No Limit R/C World Finals XIII. It's been an awesome journey to share the love of Monster Trucks and Mega Trucks in all forms from the real deal to the R/C with those who attend.
Here is our latest photo epic that highlights some of the special moments of the No Limit R/C World Finals XIII and the JConcepts Mega Truck Challenge hosted by the Digger's Dungeon!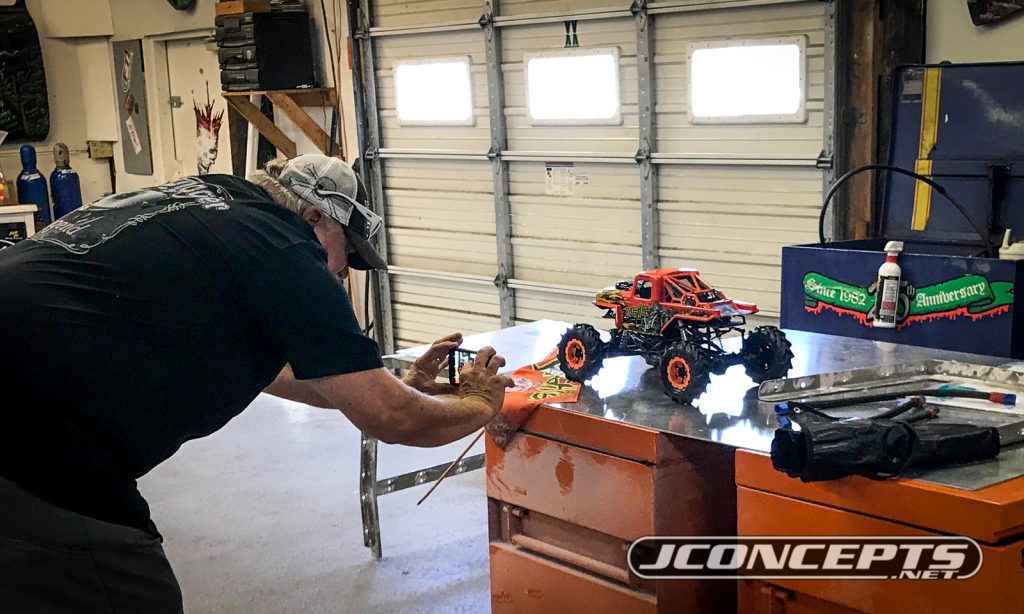 Dennis Anderson checking out the JConcepts Bog Hog themed Mega Truck for the first time.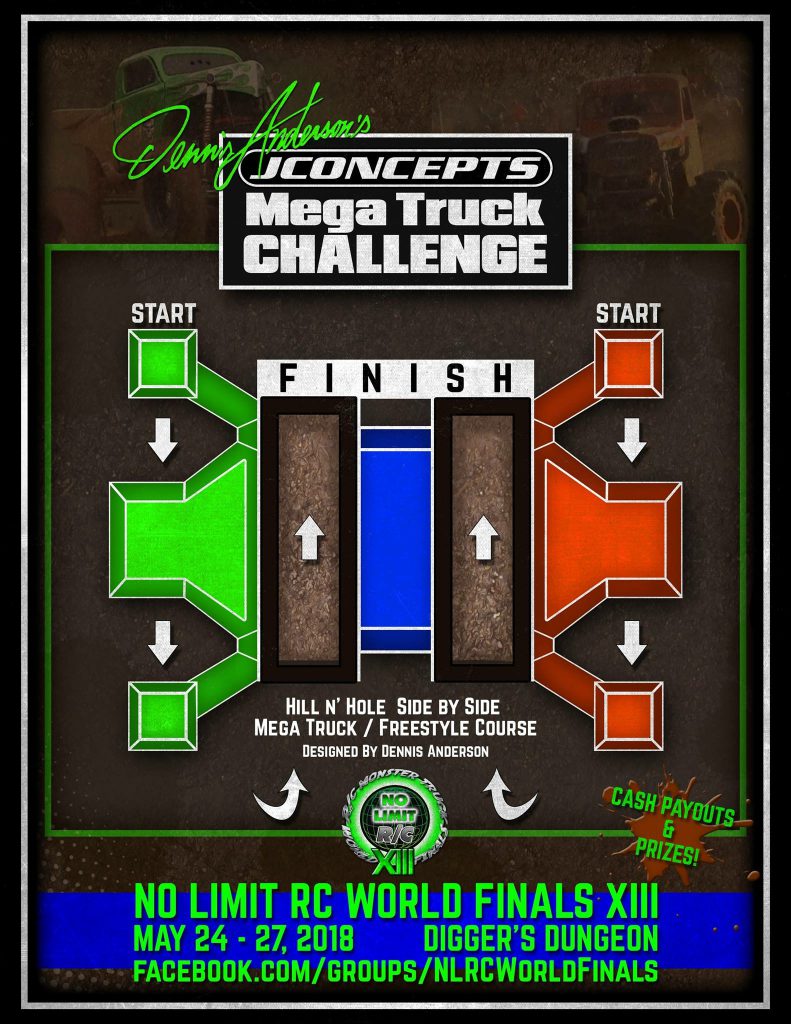 The layout for the JConcepts Mega Truck Challenge, drawn by Dennis Anderson himself.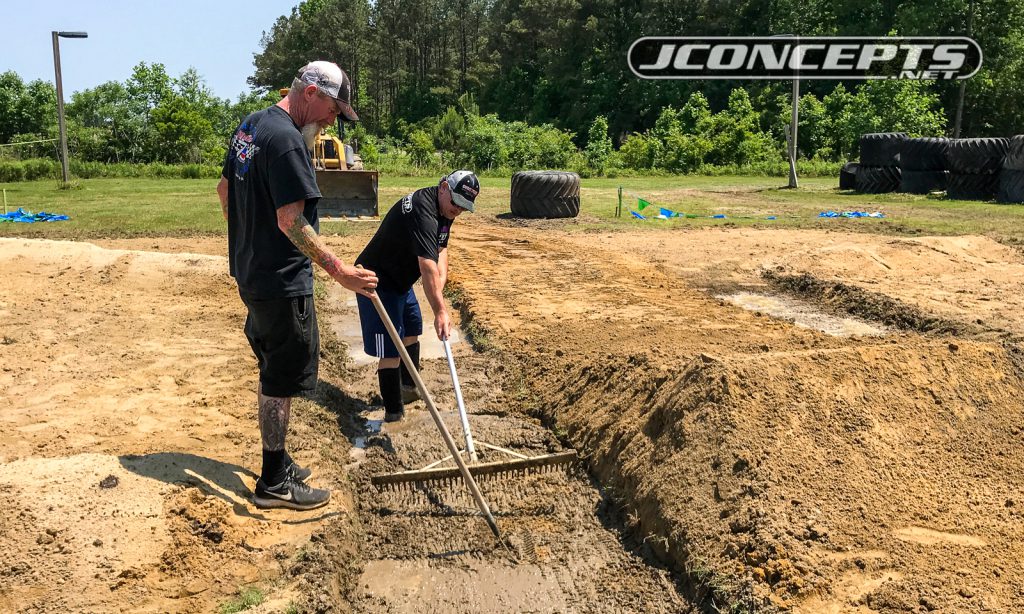 Fred Reep and Cliff Thomas building the Mega Truck track to blueprint spec.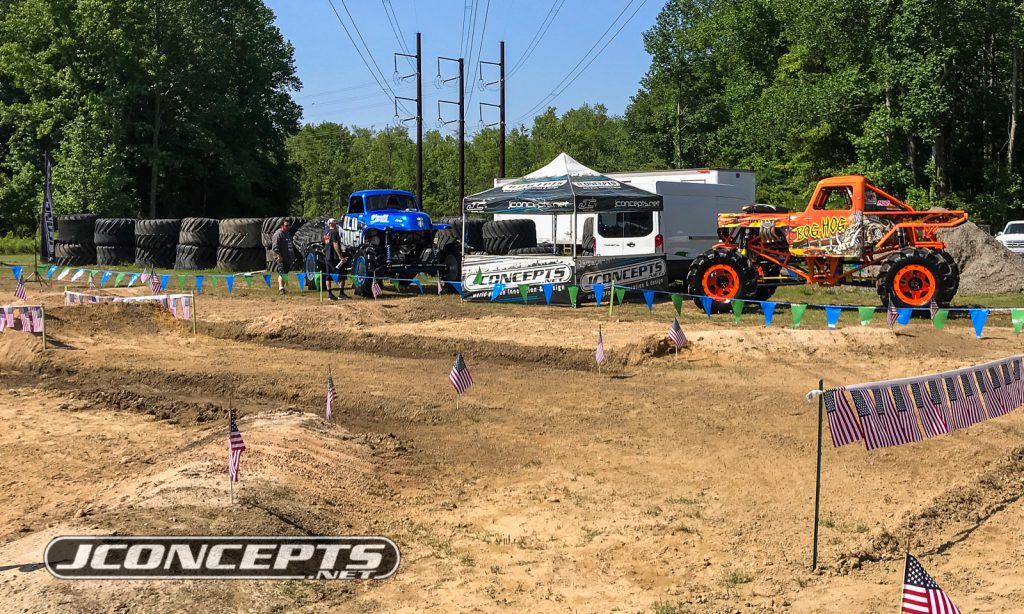 The JConcepts Mega Truck Challenge track ready for action.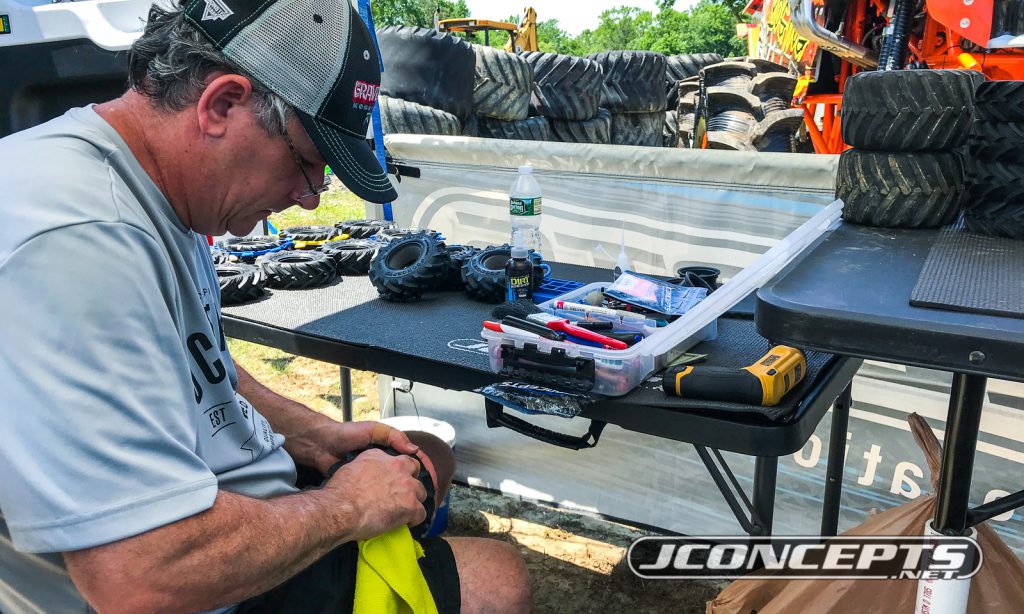 Gluing up tires, getting things ready, it's full throttle at these events.
Dennis Anderson's King Sling looking sharp and ready for the track.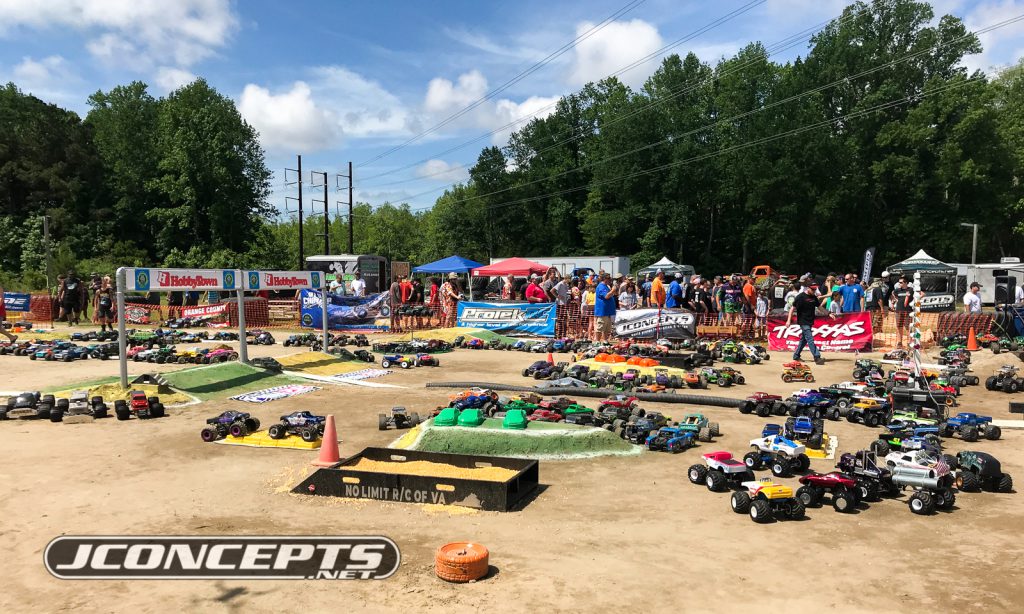 Getting ready for the Show and Shine portion of the event.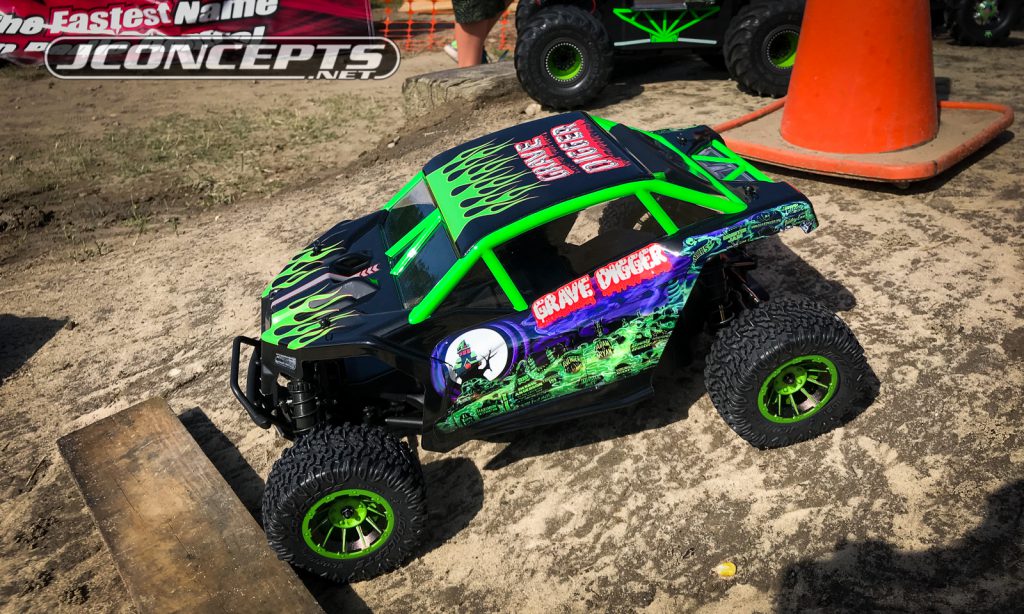 The JConcepts prototype UTV body decked out in Grave Digger graphics thanks to Bari Musawwir.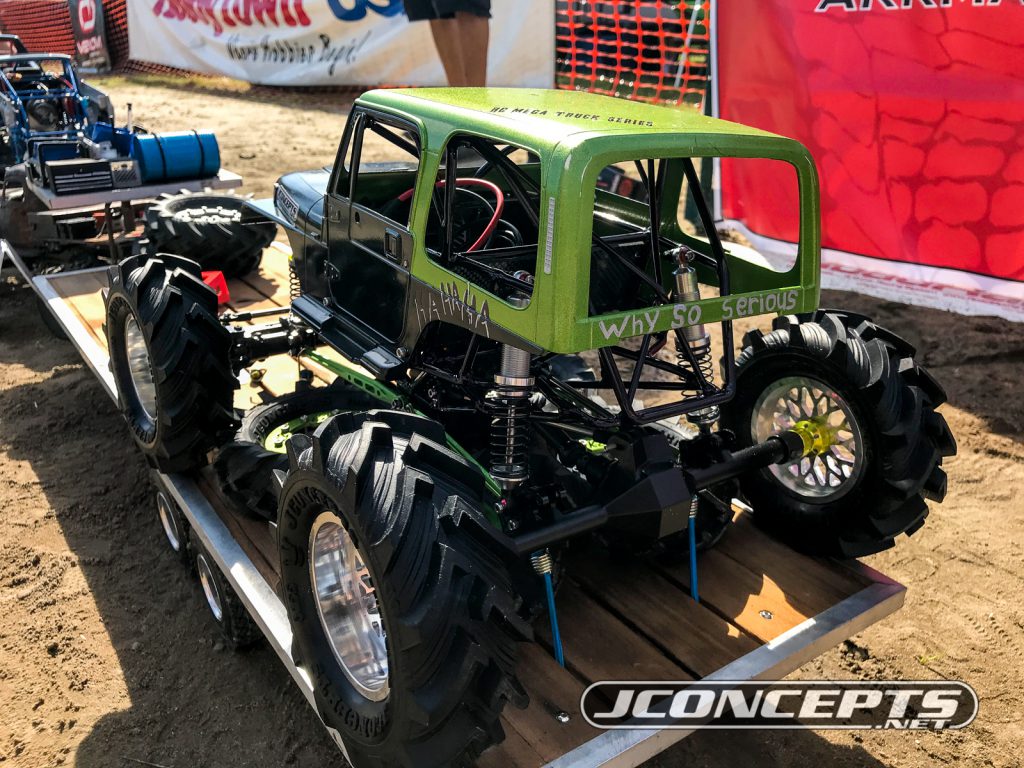 The JConcepts Fling King tires looking mean and ready to go on Scott Sowder from K2 Customs.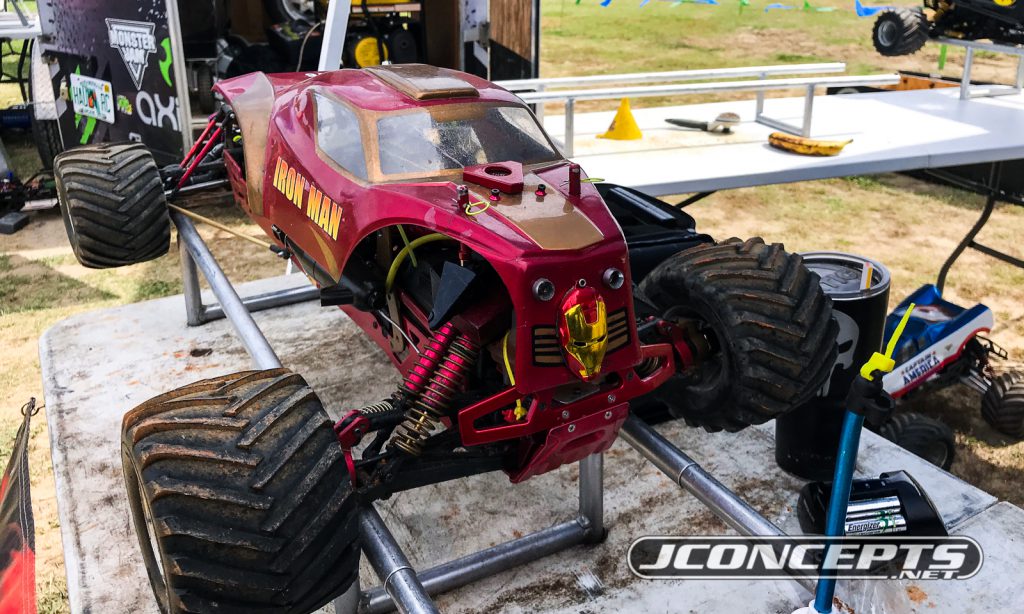 The JConcepts BAJR body rockin' the Iron Man theme by Zeek Heard.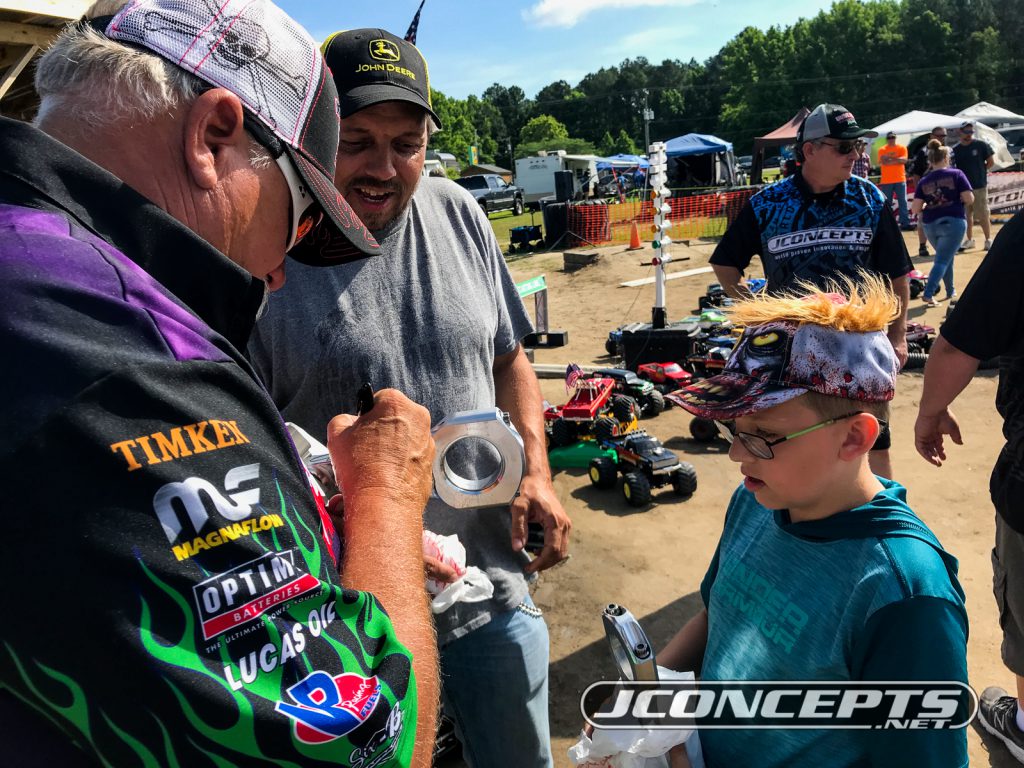 Dennis Anderson always has time for his fans.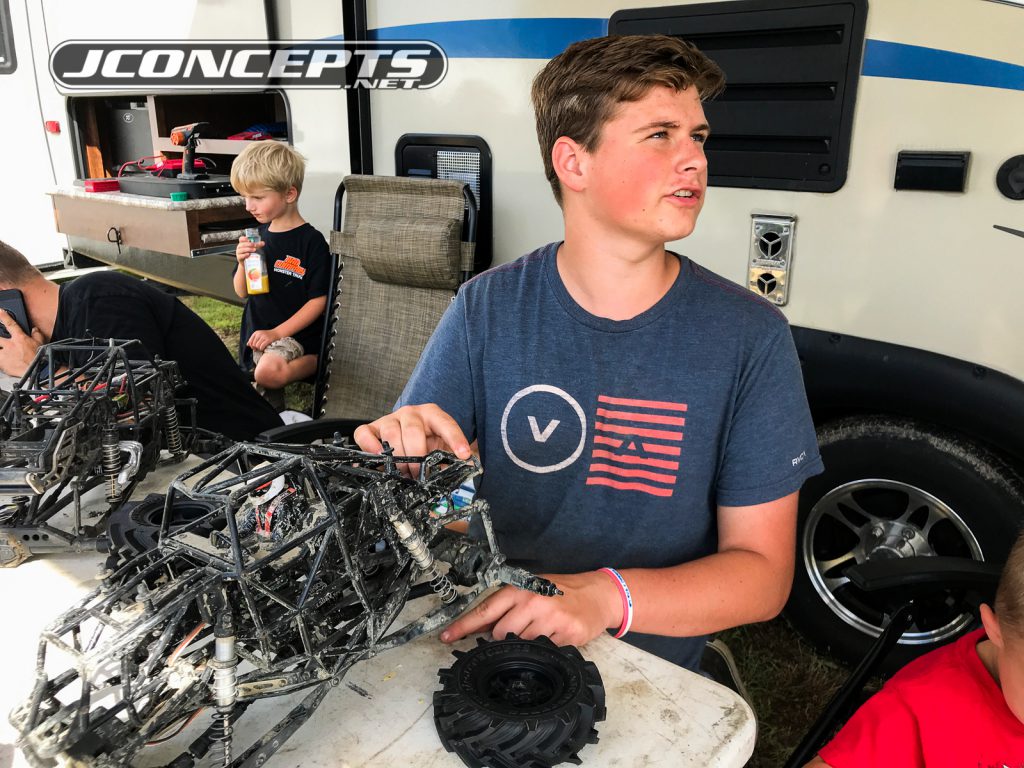 Weston Anderson making the final preparations on his new Bog Hog SMT chassis with the JConcepts Bog Hog body and Fling King tires.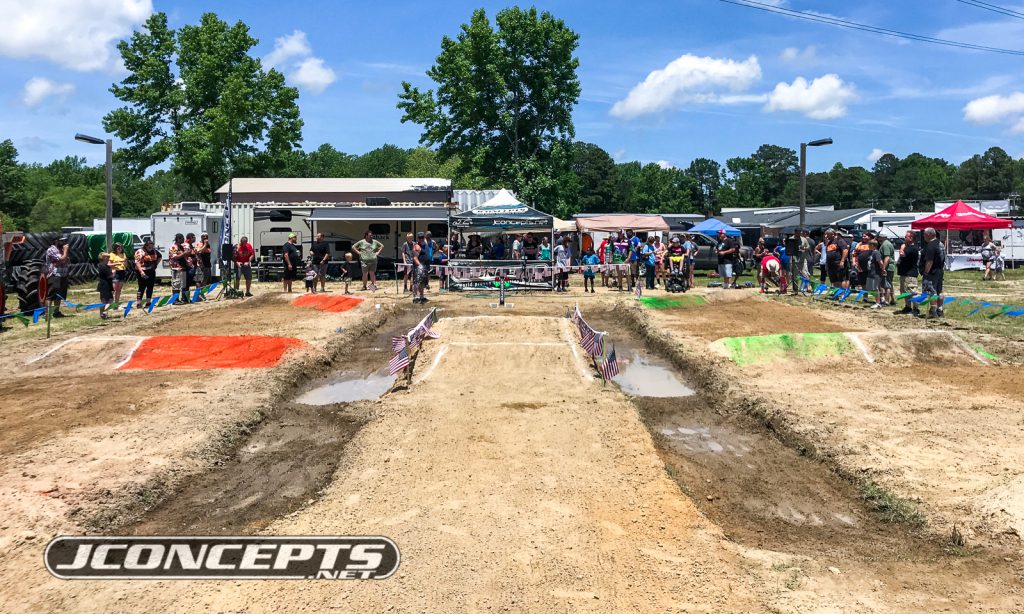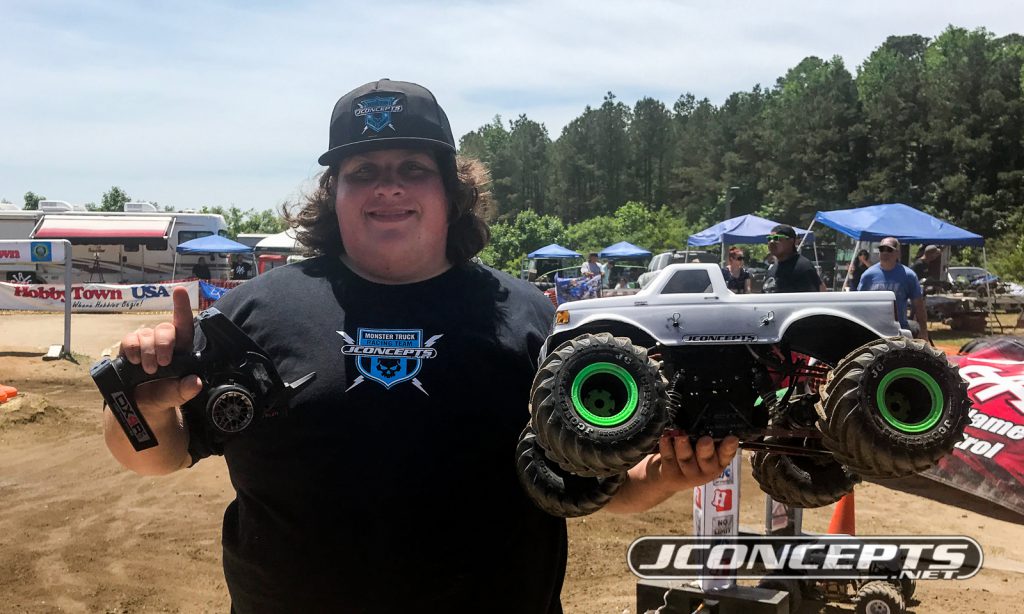 JConcepts team driver, Sonny Santucci, had an excellent weekend winning top class…Pro Mod!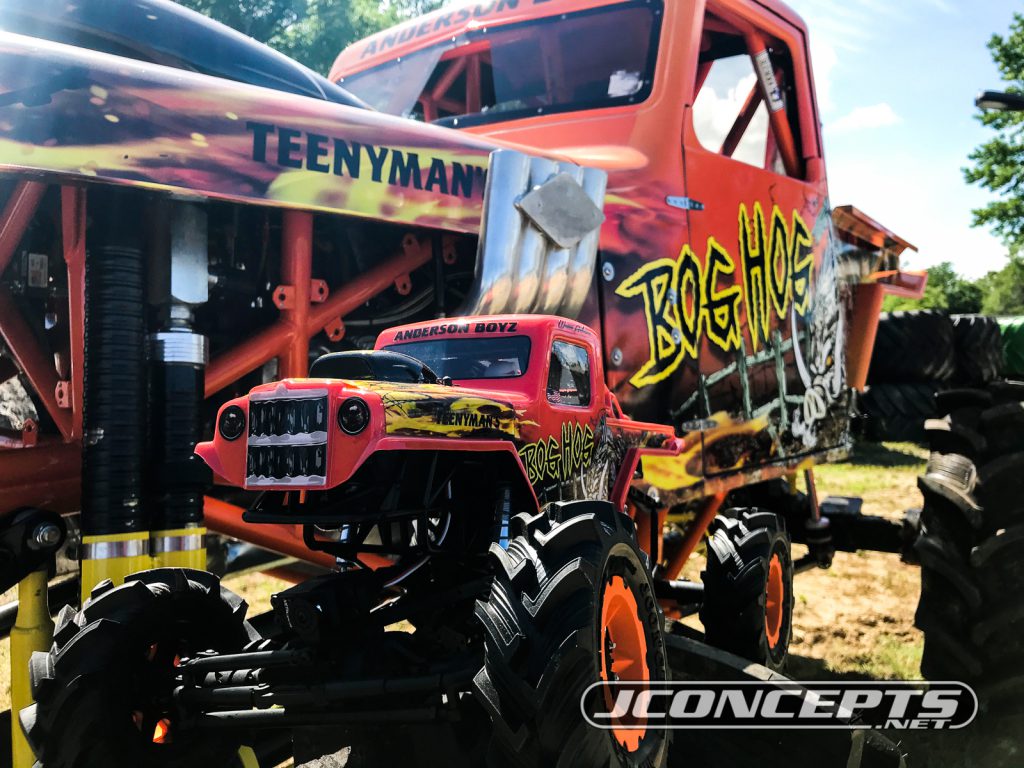 The JConcepts Bog Hog prototype body looking awesome next to the real thing.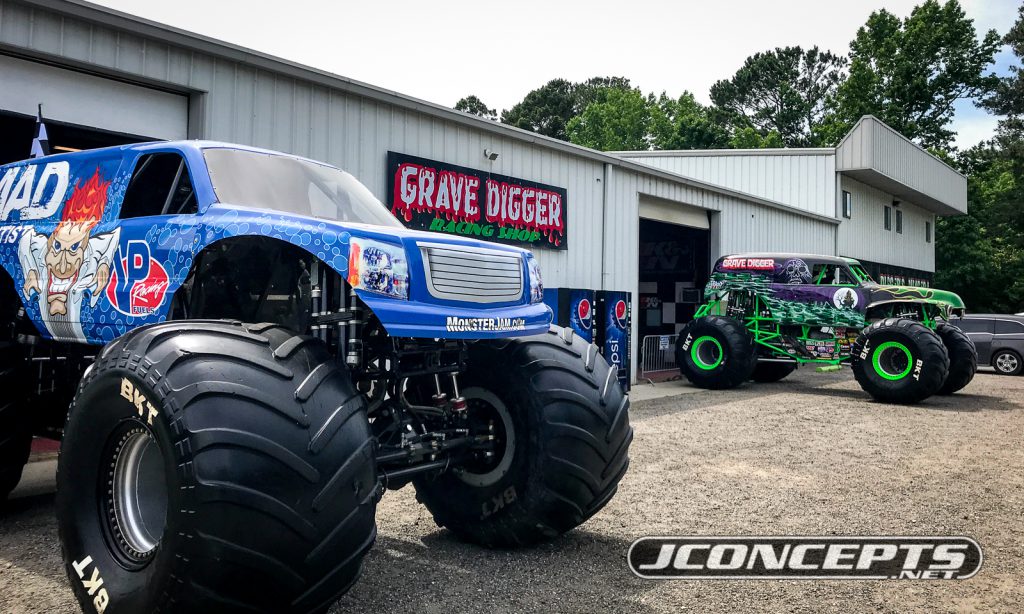 Visiting the Digger's Dungeon with the VP Mad Scientist and Grave Digger MT's put back together and all shined up ready for destruction.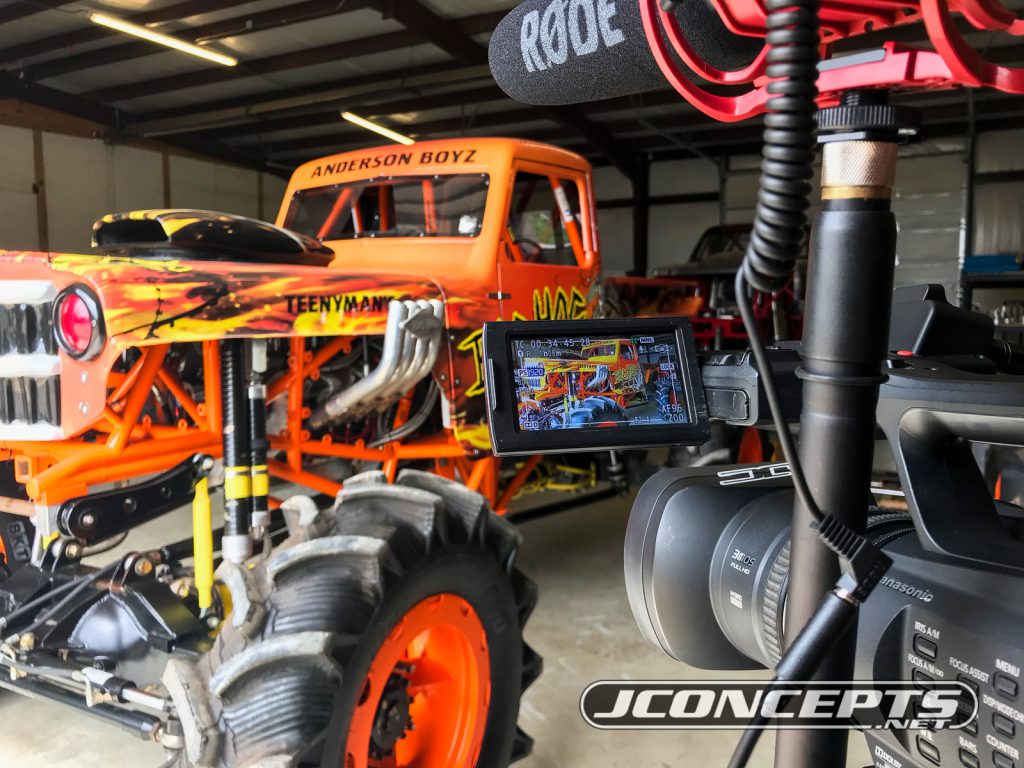 Getting the gear ready for some video footage of Dennis Anderson and Bog Hog promos.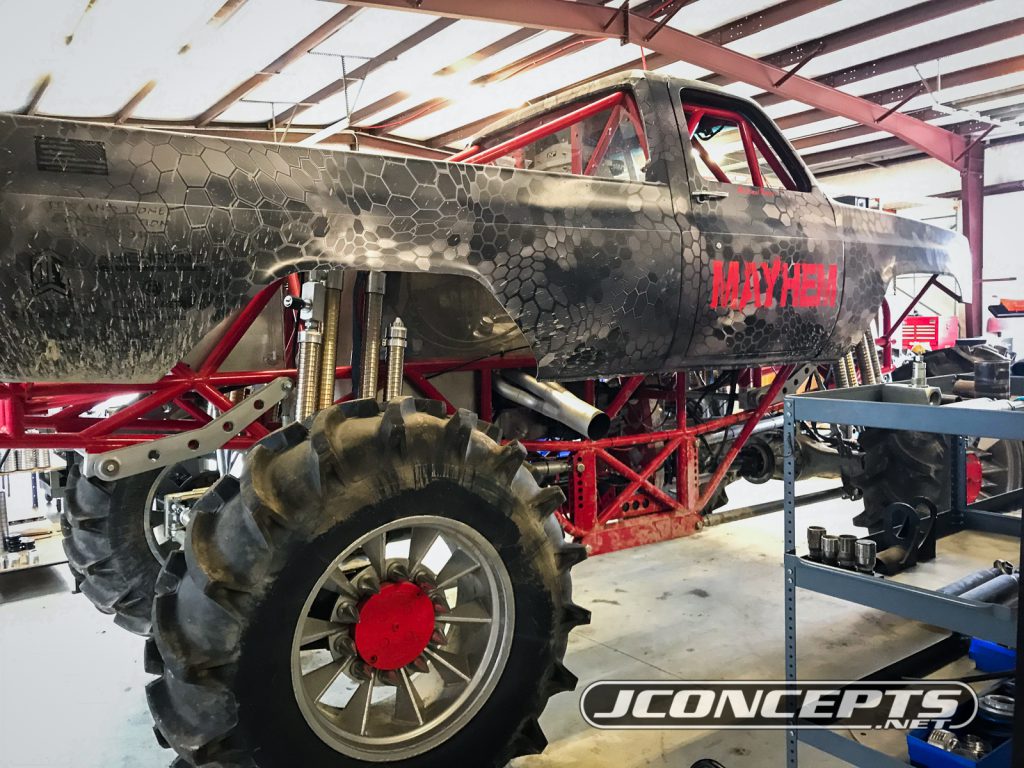 Mayhem Mega Truck in the workshop.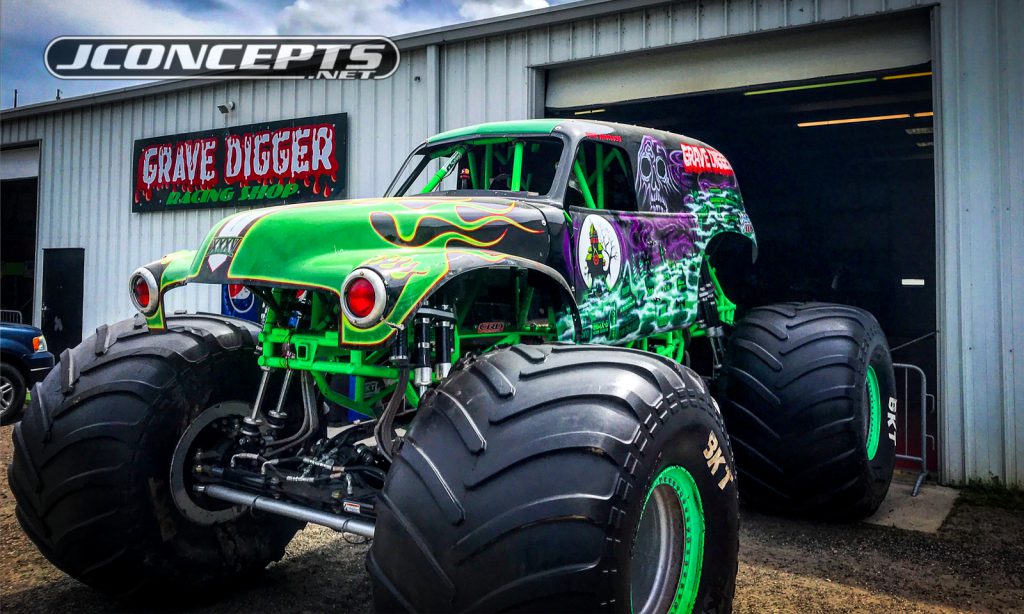 Lastly, the one and only Adam Anderson's Grave Digger truck ready for the next show.