The action never stops for the busiest team in RC. The JConcepts crew seems to surprise when you least expect it, especially coming off a glorious weekend of racing at the ROAR Nationals with Cavalieri grabbing the 4wd Modified and Mod SCT titles and Spencer Rivkin claiming the 2wd Mod National title.
The work never stops and we're stoked to share with you August Week 4's team results!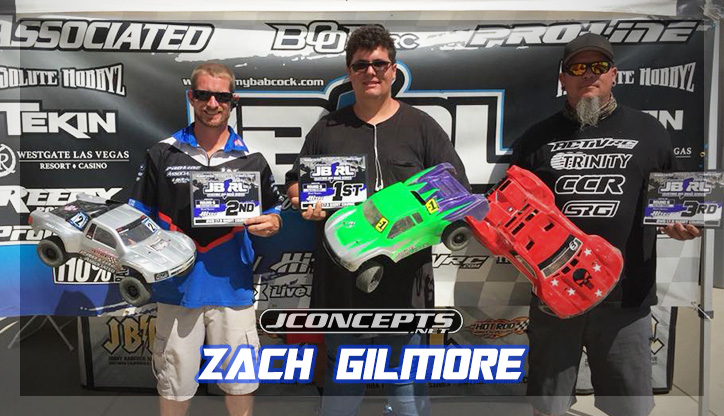 Getting a win at the world-famous JBRL series is a racer's dream come true. Team driver Zach Gilmore was able to grab an awesome TQ and win in the 17.5 SCT class at the latest round of the JBRL series, round 6. Great work Zach and way to make it happen!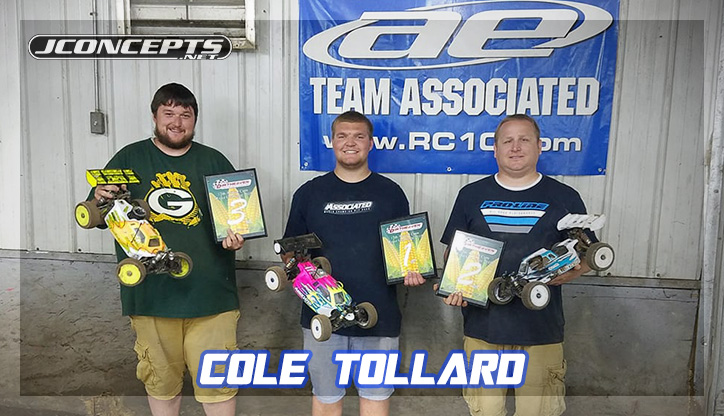 Coming off a great weekend of racing at the ROAR Nationals, Cole Tollard keeps bringing home the hardware. This time, Cole was cashed in on the Dirtheaven's 17th Annual Corn Roast where he TQ'd and won the Nitro Buggy class with Cole's father, Jim Tollard, grabbing 7th in Ebuggy. Cole commented that his tire of choice was blue compound Kosmos provided him with the grip to rip! Nice job team Tollard!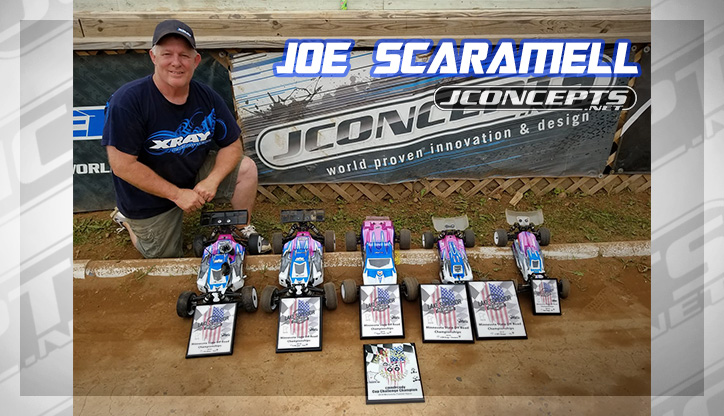 As you can already see from the picture, Joe Scaramell is one dedicated racer. He competed at the Minnesota Off-Road State Championships and placed very well in all the classes he raced! 6th in 2wd Mod, 3rd in Mod truck, 3rd in 8th Nitro Buggy, 2nd in 8th Ebuggy, and 1st in 4wd Modified. Definitely, a great weekend making 4 out of 5 podiums, nice job Joe.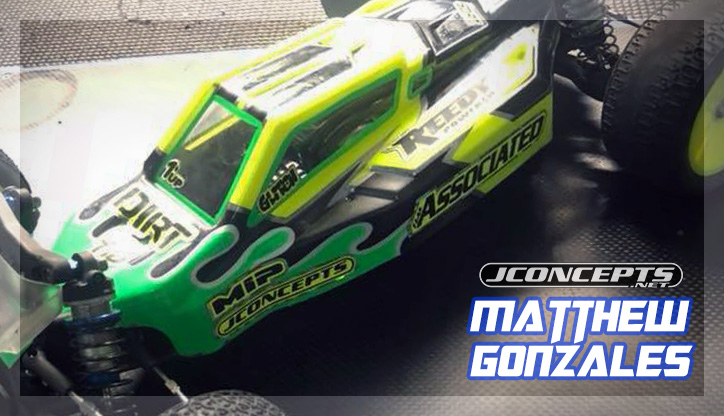 There's definitely a certain trend going on amongst the JConcepts crew. F2 body, Aero Wings, Dirt Webs, and Mono wheels is a race proven winning package, but last week Matthew Gonzales added the rear diffuser and guess what…. he got the win in 2wd Modified! Have you tried the rear diffuser yet? Is it a part of your winning package?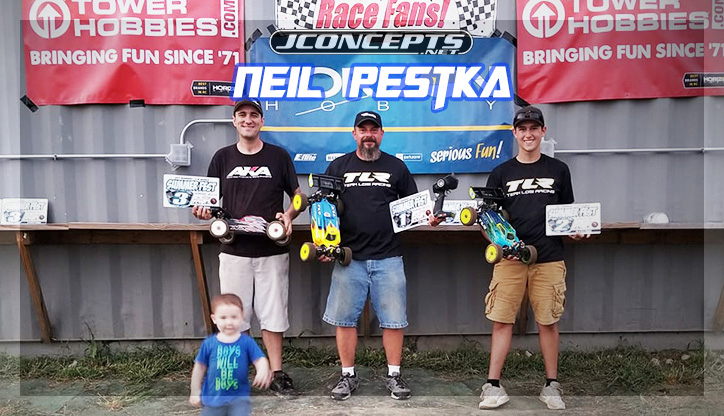 Congrats to Neil Pestka on his wonderful performance at the 2018 Horizon Hobby 1/8th Scale SummerFest, where he qualified 3rd in Ebuggy captured the win during the main. Great job by the Illinois native for holding it down for JConcepts!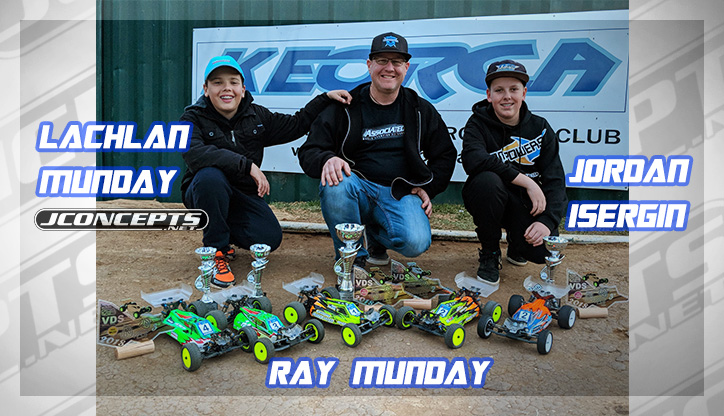 Having a blast in Australia our Aussie Ace, Ray Munday, and his son have been killing it in the land down under. Last weekend, Ray and his son Lachlan, raced round 4 of the Victorian Driver's Series at Keilor Track in Melbourne and Ray was able to set the TQ and took the win in the highly contested 2wd Modified class. Lachlan was able to join dad on the podium along with his good mate, Jordan Isergin, making it a 1-2-3 JConcepts podium sweep! Congrats on a job well done!
Not often do you get to celebrate a Rob Sturghill win, so you have to celebrate in style. Taking an unprecedented win in the 13.5 2wd class last Saturday, Rob makes the #WinningWednesday team update for the week! Keep it up Rob!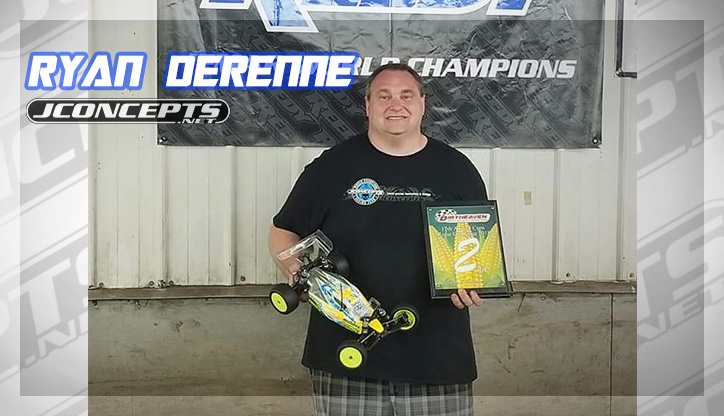 Thanks to team driver, Ryan Derenne, for keeping us updated with his racing from last weekend. Ryan ran his JConcepts equipped TLR 22 4.0 in the 40+ 13.5 2wd class and his 22T 4.0 in Mod Truck and took the win in the 40+ 13.5 class and a 2nd in Mod Stadium truck! Not a bad weekend if you ask me.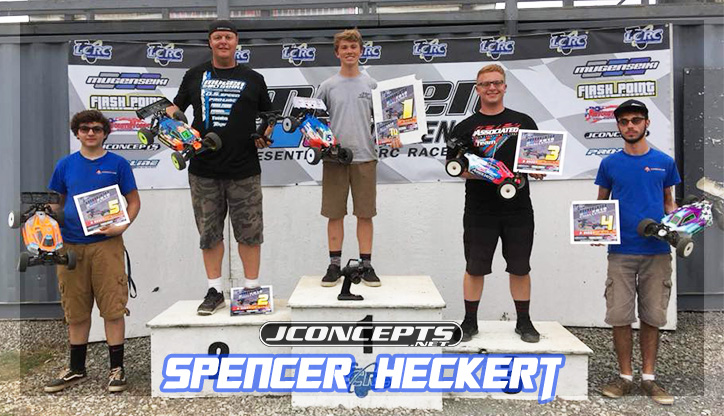 There is no doubt that Spencer Heckert has the speed to win races…….. big races. Last week, Spencer was able to show some of this ridiculous speed at the Mugen Challenge facing some serious competition and had a perfect weekend with TQ's and wins in both the Ebuggy and Nitro Buggy classes! It was mission accomplished for the youngster rockin' the blue Reflex tires to achieve his success and we're expecting more great things to come.