REGISTRATION IS OPEN FOR SUPER CUP RACE 3
After a great 1/8th Regional race, Mills Pond R/C Speedway located in Fort Lauderdale, Florida, will host race 3 of the Fall Super Cup Championship Series and we couldn't be any more excited. Mills Pond is rich with legendary history as it has been around since the early 80's. Nearly 40 years later, the track has evolved into one of the best 1/8th and 1/10th tracks in all of Florida under the guidance of some dedicated people.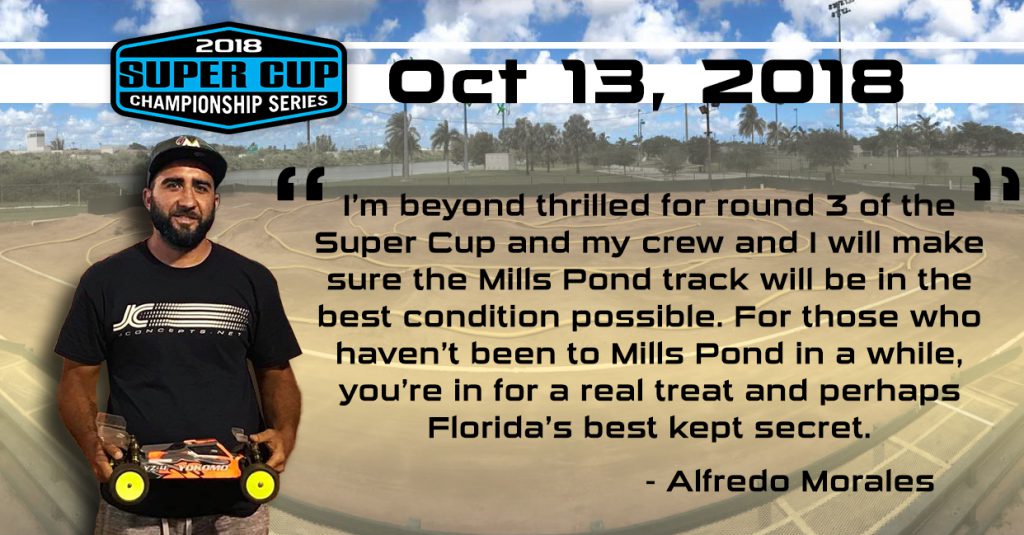 Mills Pond's club president, Alfredo Morales, has done a remarkable job as the track head and has spent countless hours keeping the track in the best condition possible over the course of the year and is excited to finally showcase the track for all racers to enjoy near and far. We're looking forward to this race!
Control Tire INFO: 
Here is the Independent Class spec tire list for the upcoming race at Mills Pond.
2wd Independent Buggy
Front: Bar Codes 3017-07 (Black Compound)
Rear: Bar Codes V2 3033-02 (Green Compound)
2wd Independent Short Course
3Ds 3061-07 (Black Compound)
2wd Independent Stadium Truck
Pressure Points 3062-02 (Green Compound)
NEW CLASS ANNOUNCED!!
Don't forget for race 3 and 4, we will be hosting the Tekno 1/10th Open Truggy class for those who want to run the Tekno ET410! This is going to be a killer exhibition class for racers and spectators!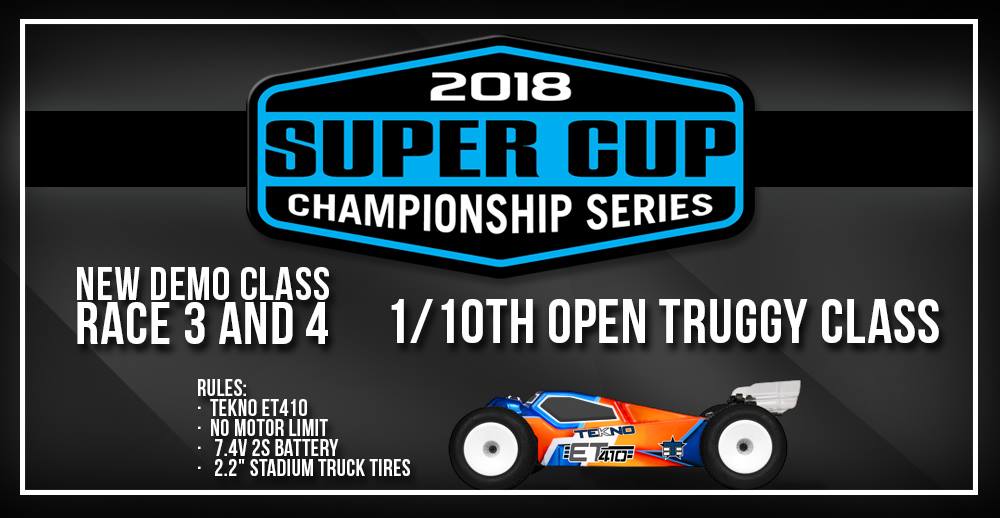 Lastly, more info can be found at the JConcepts' Event page or check out the event flyer below for classes, prices, and info.