There's nothing like getting a fresh new lid. Whether you're a racer, a basher, a hobbyist, enthusiast, amateur, or pro, we can all understand that special moment when you gaze upon your freshly painted masterpiece for the very first time. The decals are perfectly placed, the paint shining so gloriously, and the feeling that your entire plan just all majestically came together. It's a beautiful thing.
Depending on which body you choose, can really change up the look of your ride and by adding the right accessories and upgrades, you can turn it into a whole new beast.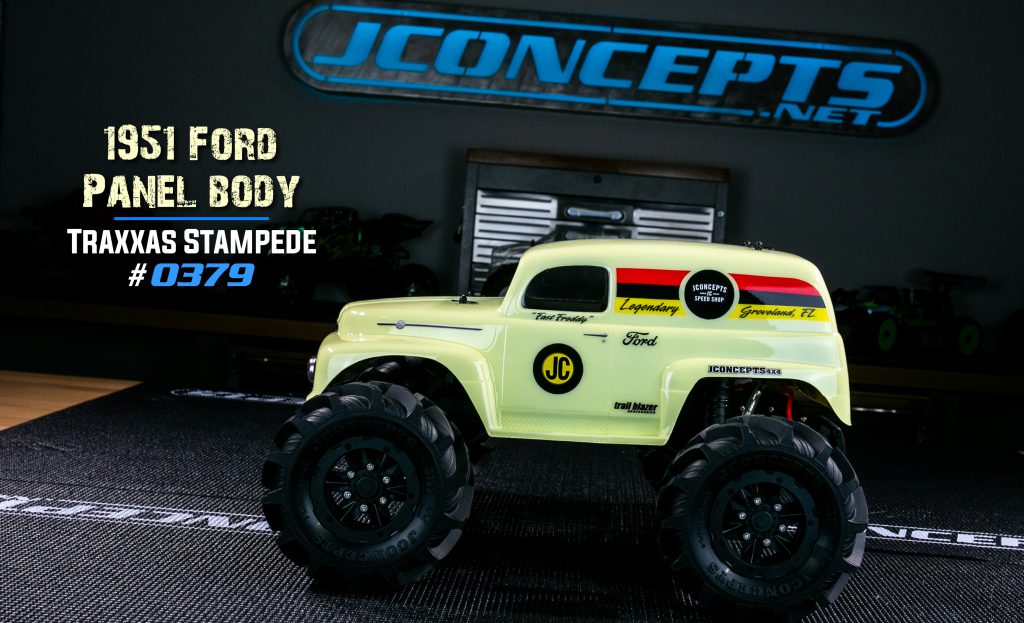 With the JConcepts 'Grandma' mega truck project, we wanted to create something fun and totally different using the super popular Traxxas Stampede. By mixing the 1951 Ford Panel body with the Fling King tires and Dragon wheels, we've transformed the Stampede into something totally unique and brought back the words…. vintage custom fun.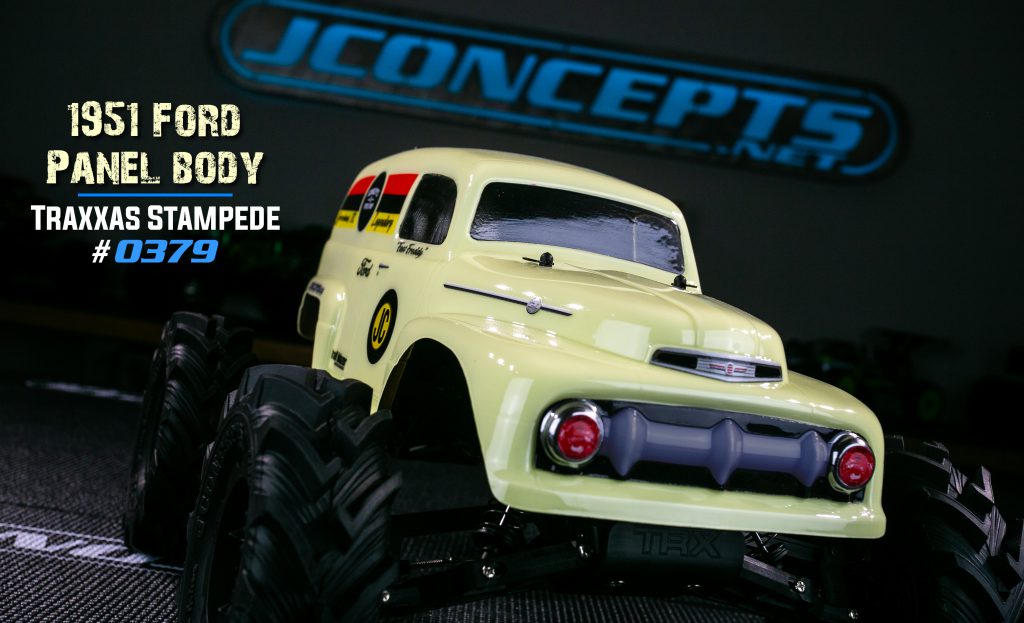 The curvy, classic look of the '51 Grandma truck body sets it apart from everything else and looks great on the Stampede because it was specifically built for the Stampede. Designed as a drop fit replacement, the Ford Panel Truck embodies the pure essence of the golden years with its retro-classic lines and swoopy fenders to the last detail. The headlight and grill feature its own separate piece to keep the authentic look and make it an easy and convenient application. The only thing you'll need to mount the panel truck body is the Traxxas TRA3619 rear body mount.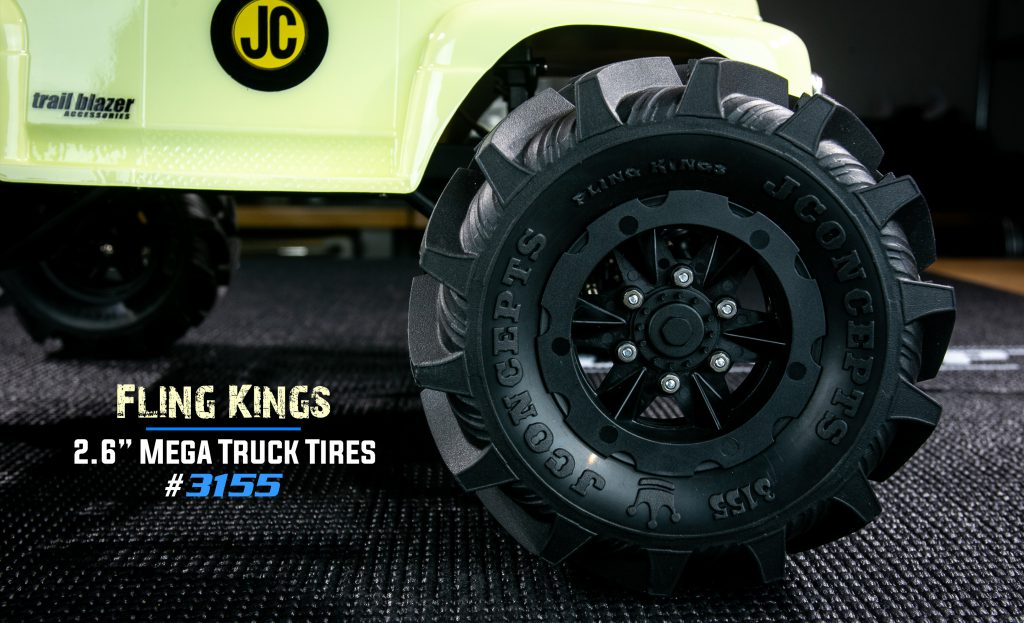 When JConcepts released the Fling King Mega Truck Tires, it opened the floodgates to the RC Mega Truck world. Designed with aggressive V-type tread that replicates the feeling of sharp knives cutting butter, the Fling King tires just love slicing up mud, dirt, and gravel. Available in soft, blue compound, and the harder, gold compound, JConcepts has you dialed-in no matter the surface or condition.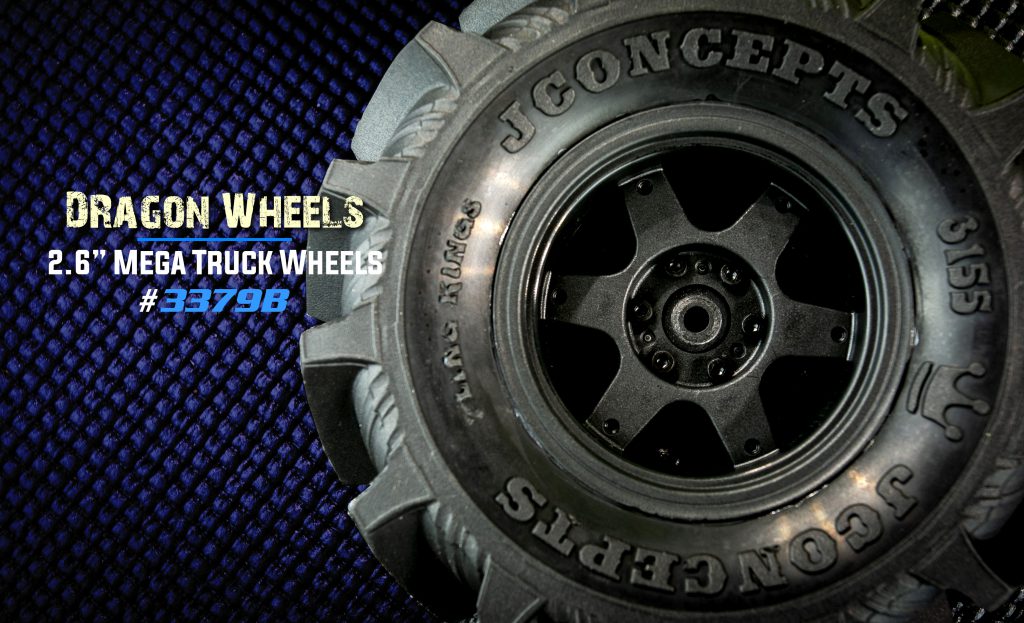 The low key JConcepts Dragon Wheels are one of the most versatile wheels on the market. Designed specifically for the 2.6″ Fling Kings mega truck tires, these silent slayers help transform your Stampede into a whole new genre of fun. Included are the optional polycarbonate paintable wheel discs to further customize the look. You can also choose from 3 different wheel offset adaptors to alter the width and look of your ride all from one package.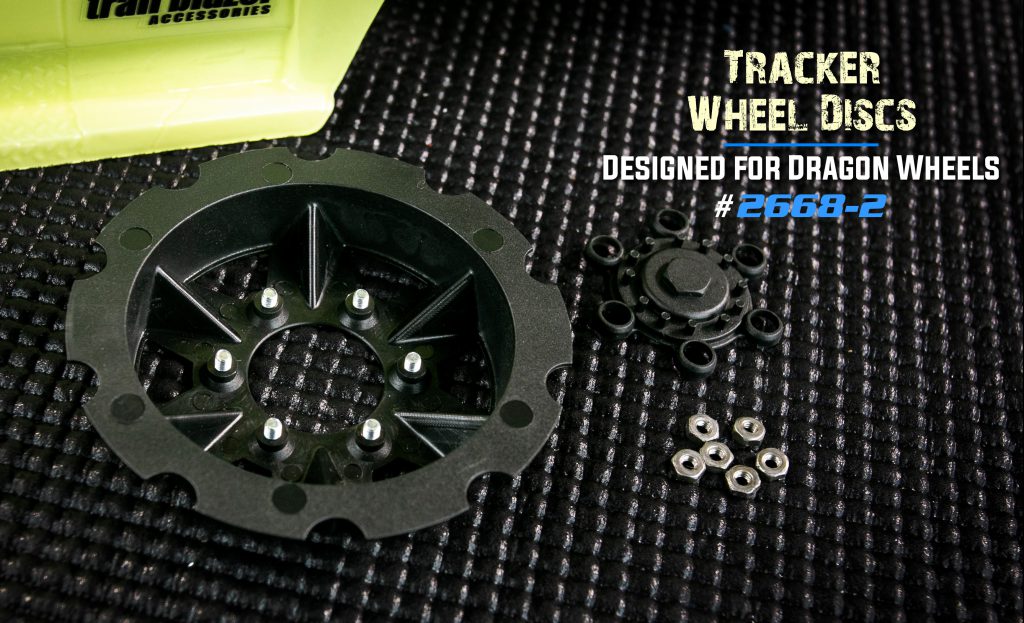 New from JConcepts Garage is the Tracker Wheel Discs that perfectly pairs up with the Dragon Wheels. Instead of using the polycarbonate disc from the wheel kit, we're working on a new accessory that nicely bolts into the Dragon Wheel making the appearance more rugged and robust. More info soon to come!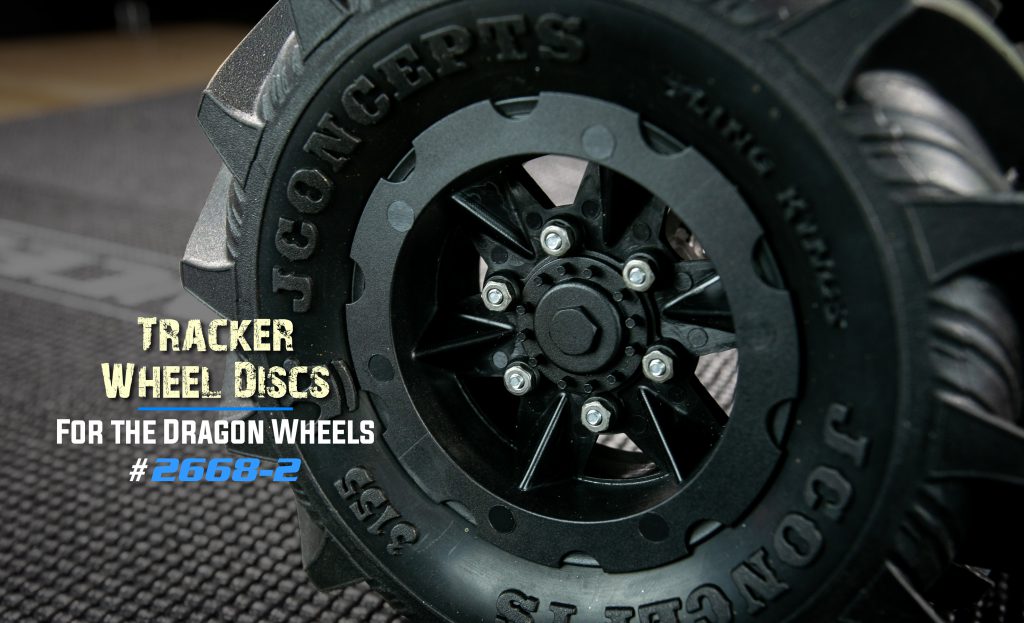 Pictured below is the TRA3619 Body mount set installed, which is required to use the 1951 Ford Panel truck body.