One of the most common tasks a driver must perform at the track when they are trying to dial in their setup is to change up their shock package. Sometimes this simply requires changing to a different weight of oil or in some cases a complete rebuild. Whichever is the case, a driver will still need an easy way to add fresh fluid to their shocks, plus store all the associated items like spacers, shock pistons, e-clips, o-rings, screws, and limiters. In this edition of the Garage we'll take a look at a JConcepts product designed to fulfill both of these needs, the Exo Shock Stand and Cup.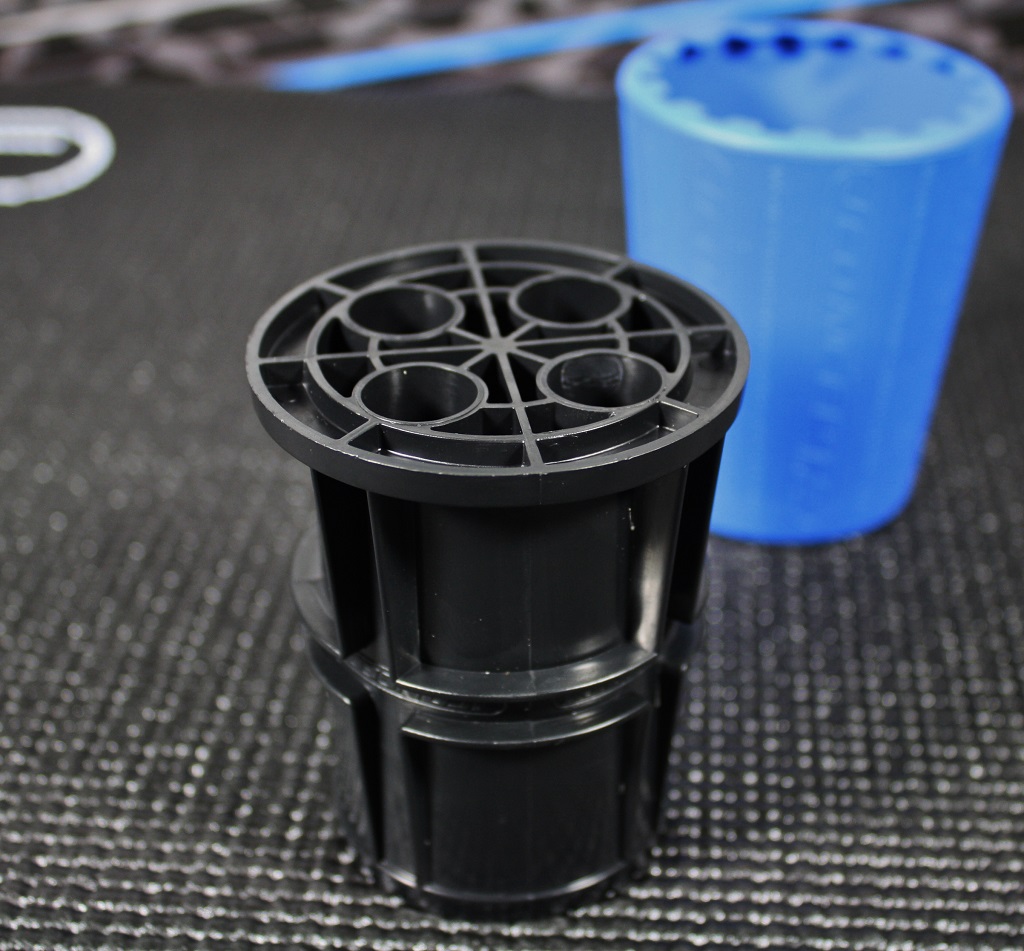 This distinctive shock stand is currently available in a Black/Blue color combo:
Black

 

/ Blue (outer sleeve) – 2371B
The Exo Shock Stand is comprised of the same long-lasting and light-weight materials that are commonly found in molded wheels and suspension parts.
There are four long, vertical holes that are designed to hold your shock bodies while you fill them up with oil.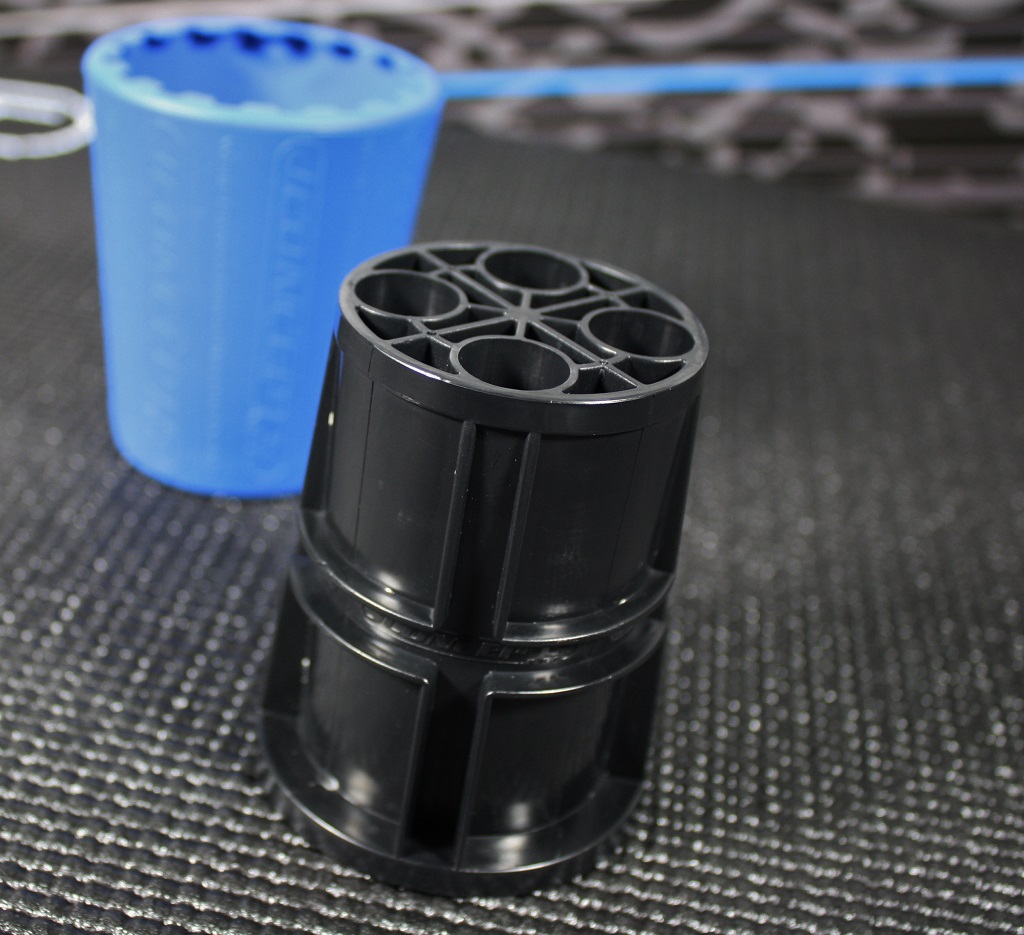 The holes run the entire length of the stand so if so desired you can flip the stand over to the opposite side. Another nice feature of these holes is that if you do over fill the shocks with oil the run off can be cleaned out of the holes since the oil won't be trapped inside.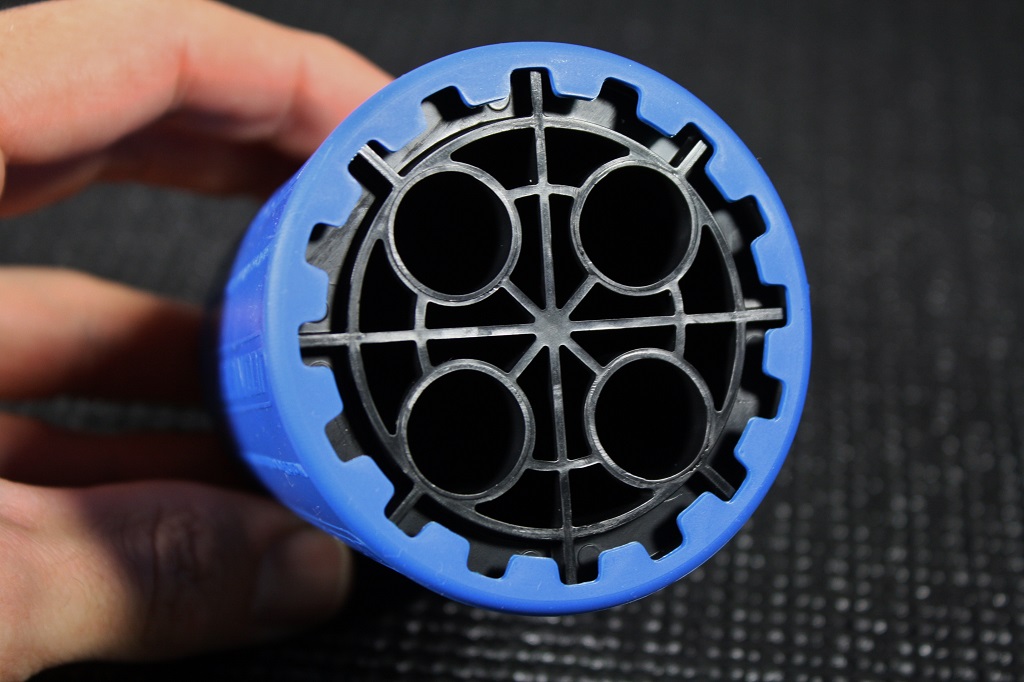 Around those holes are a series of other pockets and ribs which make up the unique "Exoskeleton" look to this stand.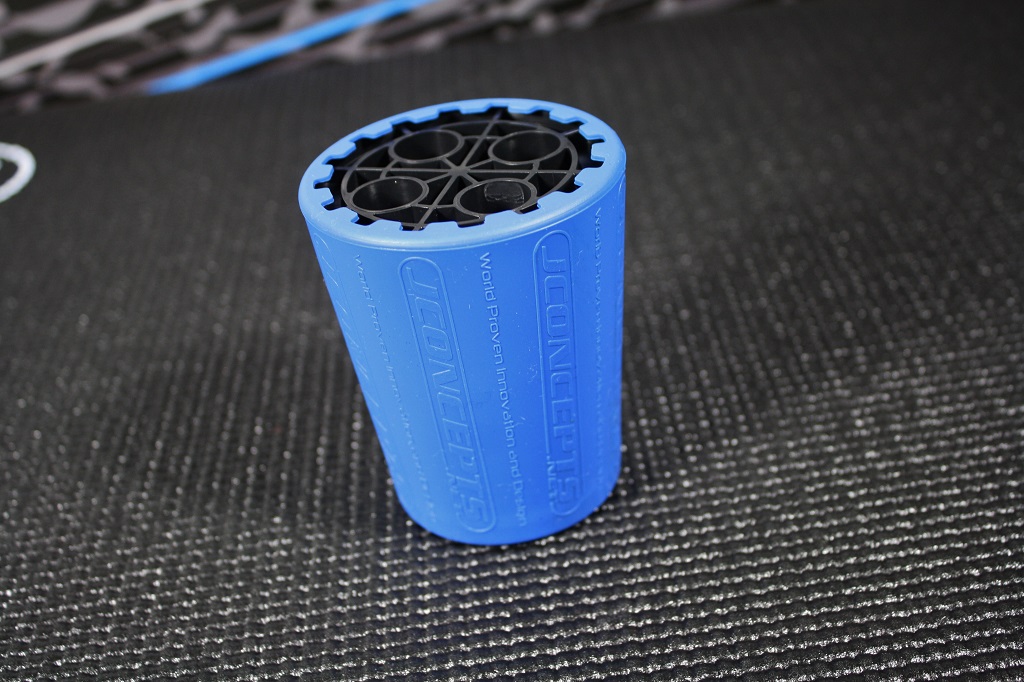 Also included is molded rubber cup that wraps around the Exo Shock Stand. The cup is very light and flexible but yet rigid enough to maintain its shape.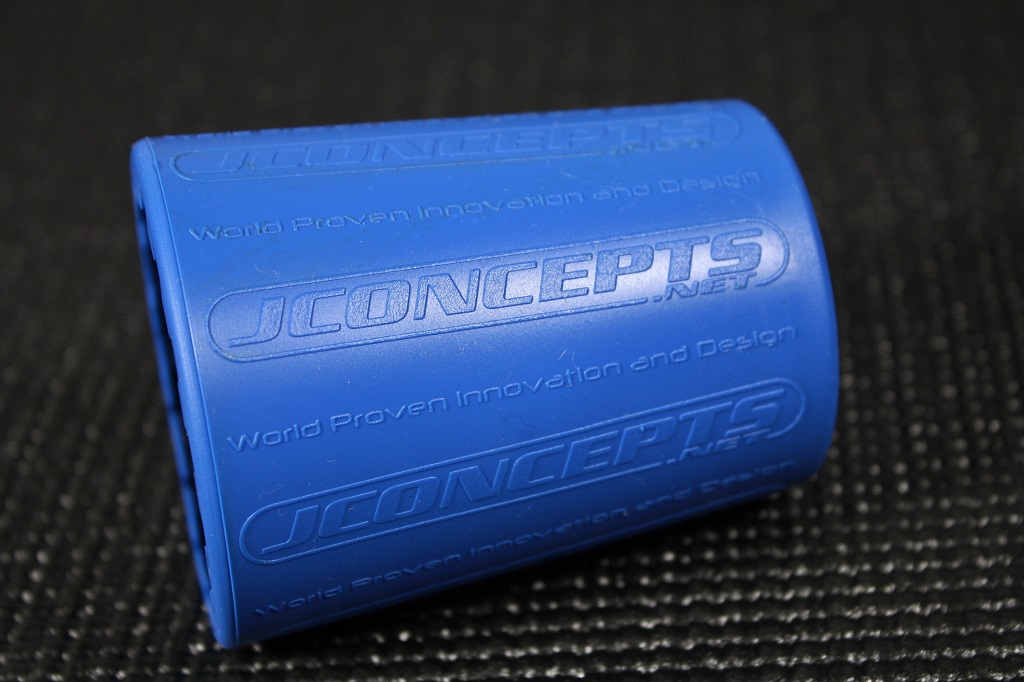 Molded into it are several authentic JConcepts logos, and when transporting your Exo Shock Stand you simply slip it back into place. This frees up more space in your pit bag, plus catches any shock oil run off that you might have missed inside your stand.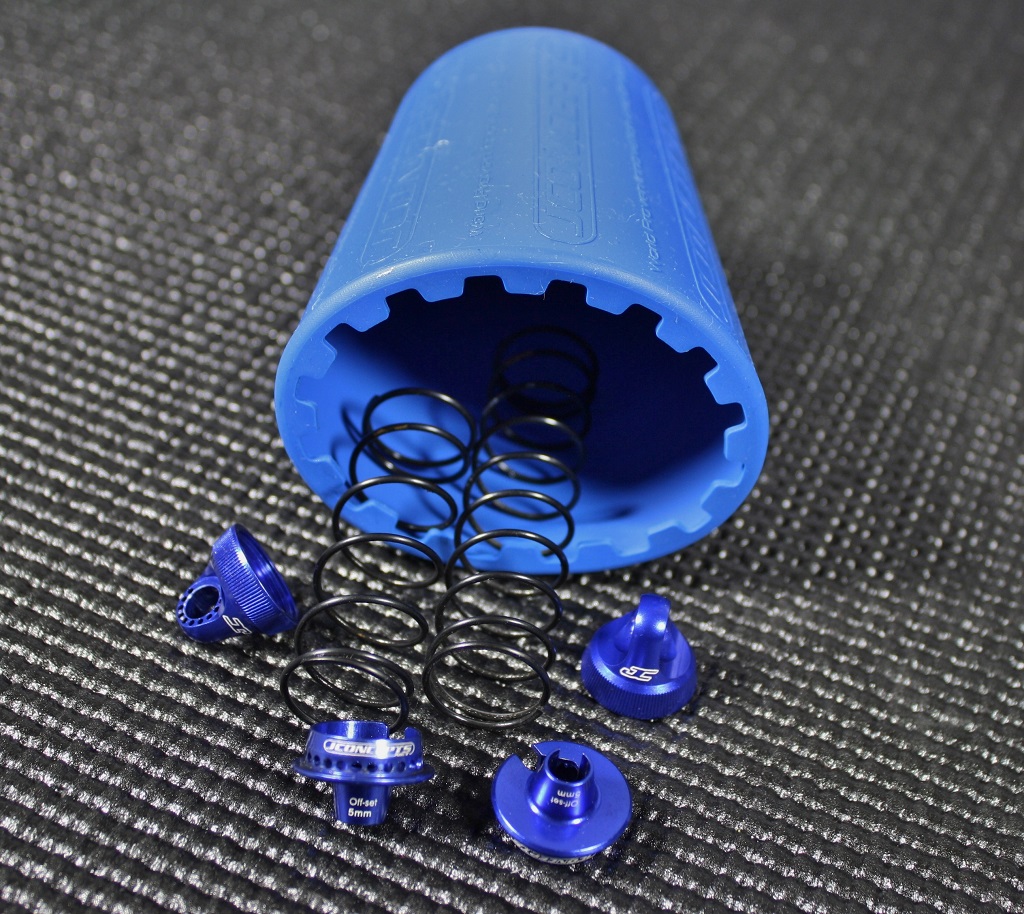 But the biggest advantage of this system is that you can remove the cup to hold the various components used with the shocks as you work on them.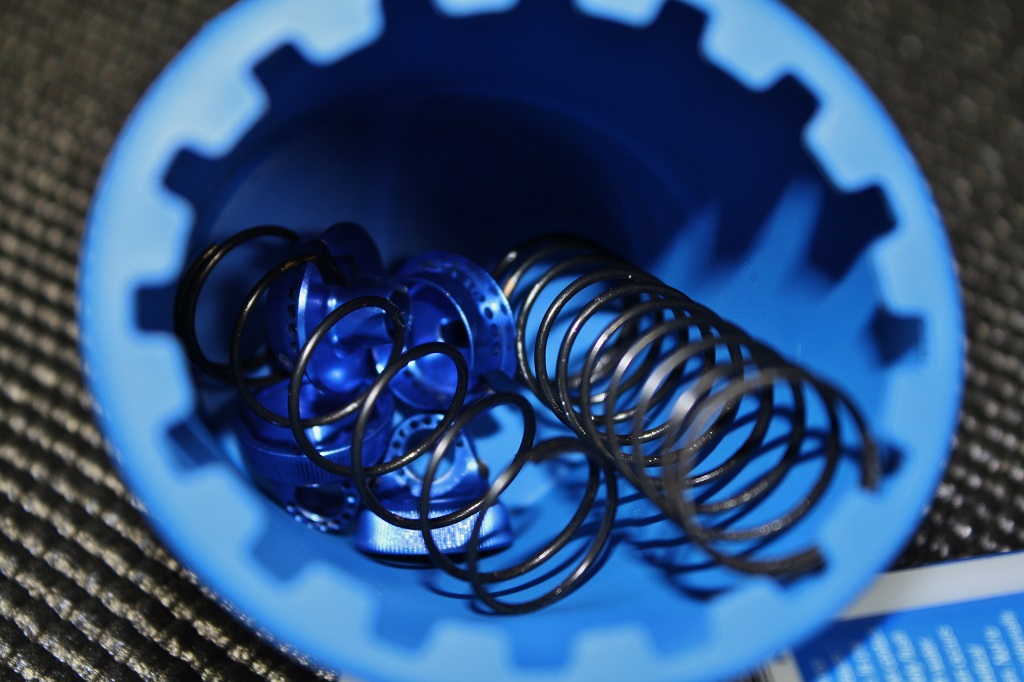 This helps you to stay more organized and eliminate loosing those small parts that are used in your vehicle's shocks. I hope you enjoyed this edition of the Garage, and a complete list of the items featured in this build is listed below:
JConcepts Products: 
Team Associated:
5429 – Silicone Shock Fluid, 35wt – MSRP $4.49
Sources: http://www.jconcepts.net | http://www.teamassociated.com