Our race team is an important part of JConcepts and the effort our drivers put into their race program matters and makes all the difference in the world. That's why when the results come or positive racing experience happens at the race track, we're more than stoked to share the positivity. It's been a long, hard week of racing and we're proud to showcase our #WinningWednesday team update!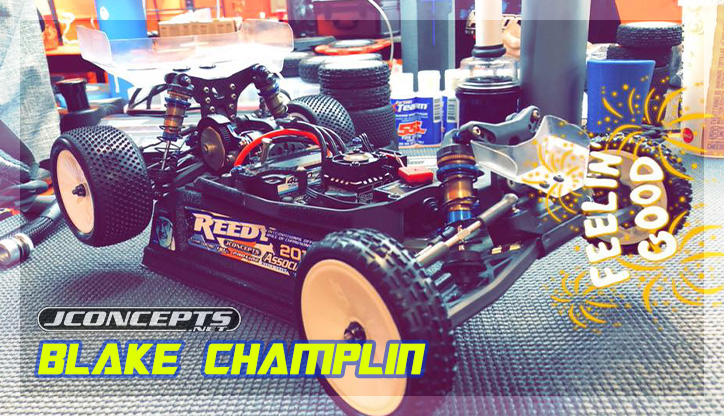 Talent only gets you so far, but when talent meets hard work… amazing things can happen. Working hard and putting in the time, Blake Champlin has been on the rise and running strong. The effort is there and now the work is starting to show. Blake was "Feeling good" last week at round 2 of the High Desert Off-Road Series at 702RC where he got the TQ and win in 2wd modified. The Champlin Race Team gets it done on Swaggers and Pin Downs and fully utilizing the Aero lower front wing, Aero HT rear wing, and F2 bodies for style and downforce!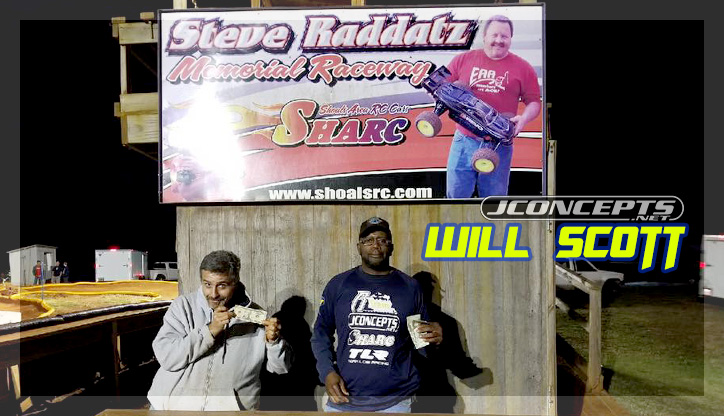 Chill Will Scott raced the 10th Annual Steve Raddatz Memorial Race over the weekend in Tuscumbia, Alabama celebrating the life of Steve Raddatz by hosting a money and charity race in his honor. Chill Will was busy with race director duties but got a chance to race some Stadium Truck where Will set the TQ. Unfortunately, the main was canceled due to rain and the results were based on qualifying giving Will the overall class win.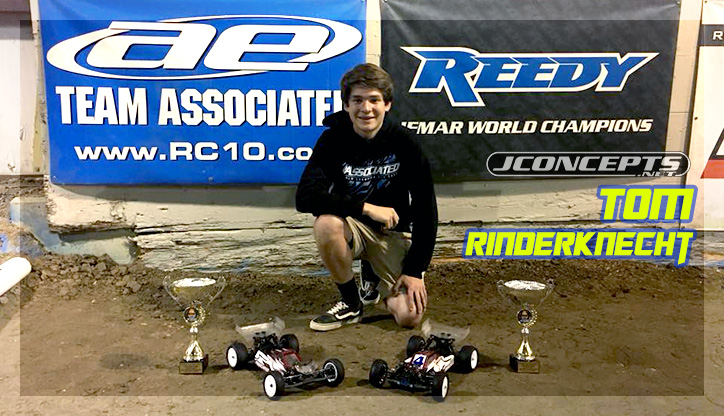 The future is bright with this upcoming racer from Iowa. Tom Rinderknecht has been on a hot streak grabbing some wins, but most importantly, building race winning confidence. Tom added 2 more wins to his long list of accomplishments last week at the ROAR Region 8 Regionals hosted by Hobbyplex. Congrats to Tom on his regional titles using the magic combo of Ellipse rears and Dirt Web fronts. Tom has been running the P2 on 2wd and F2 on his 4wd and they look awesome!
Every now and then you see a super fast mod guy jump into the stock mix with a little 17.5 2wd stock racing action. Well, last week Arizona Ace Tommy Hinz raced some 17.5 2wd at Hobby Action and guess what….. TQ and win on gold Octagons. We didn't expect anything less.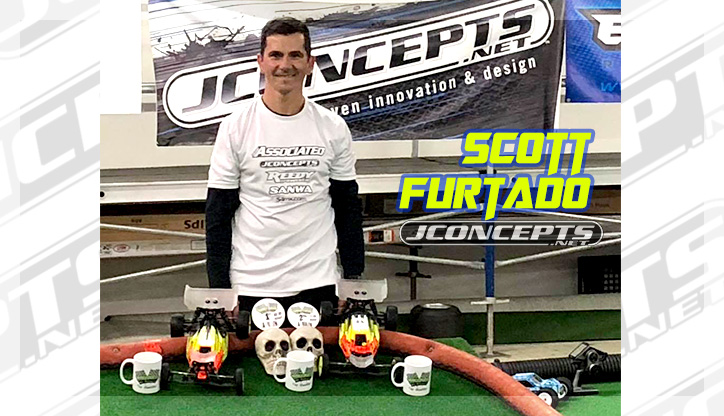 Grabbing more track time last week was Massachusetts' own Scott Furtado. Scott raced the Great Pumpkin Race in York, ME and was able to TQ and win the 2wd Modified class along with a 2nd place finish in 17.5 2wd. Great to see Scott out there having a blast and definitely feeling right at home on the turf/carpet surfaces.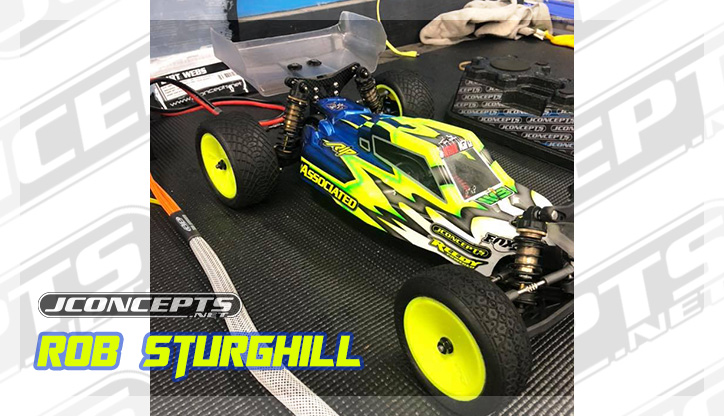 Taking a popular win during the main event at last Saturday's club race was Rob Sturghill. Although Rob qualified 2nd, he wasn't giving up and was able to muster out the victory on the magic combo of Ellipse rears and Dirt Web fronts! Another win for Sturghill!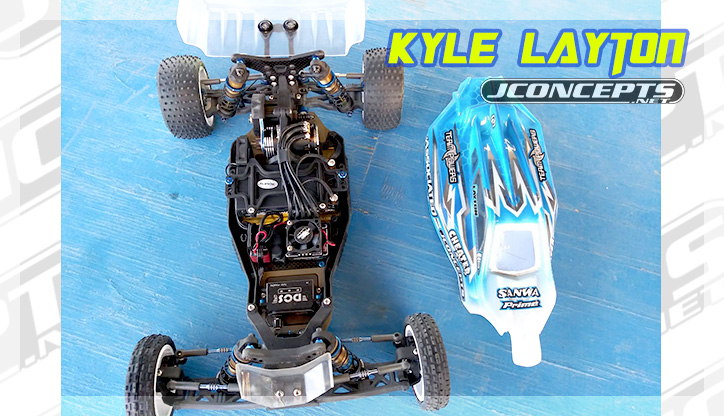 Throwing down and coming out on top last weekend was Nor Cal's finest, Kyle Layton. Kyle raced on the turf at the 2018 AMain Fall Brawl and had the speed and car to win. Equipped with Aero lower front wing package, HT rear wing, Lockness rear tires, Swagger fronts, and P2 body, Kyle lit his competition up going primo with a TQ and win in 2wd Modified against some heavy hitters.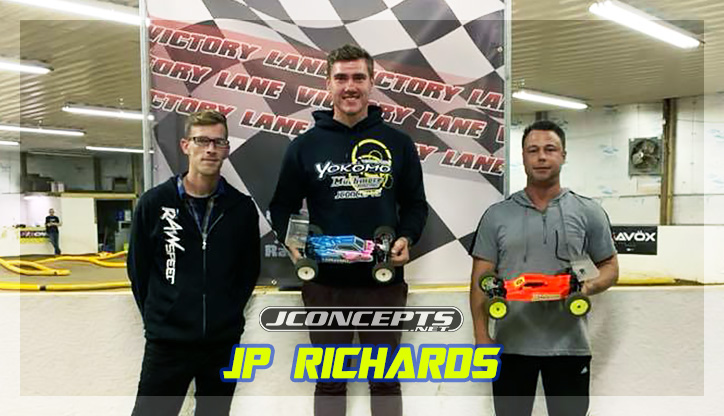 JP Richards is at it again and been doing a great job coming off his amazing win at the Fall Indoor National Series. JP set the TQ time and took the win in 2wd Modified buggy at P&T Hobbies' round 1 of their winter point series. Keep it up JP, good things are bound to happen!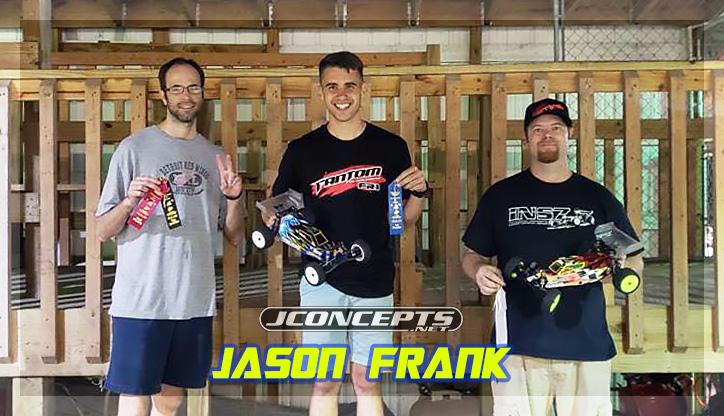 Jason Frank sent in a great race report and we wanted to share it with everyone, "Made my way out to Newred Hobbies in Ocala, FL for some club racing Thursday and Saturday. I managed to take the win both days in Pro Stock Buggy on gold Octagons outfitted with F2 lightweight body and all the goodies available for the B6.1. Looking forward to the Masters of Dirt next week!" Jason's level of stokeness is off the charts!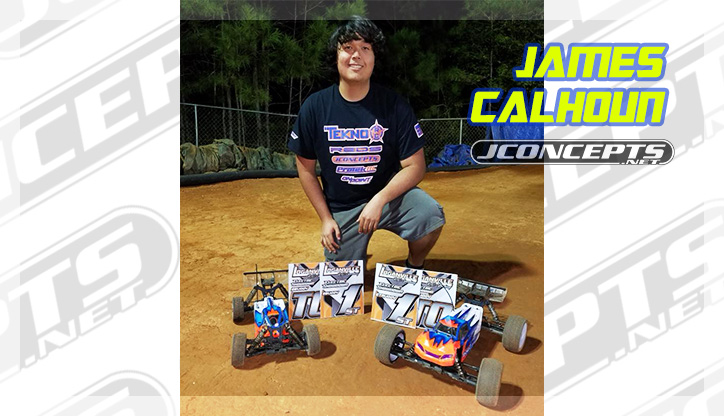 Georgia's James Calhoun stepped up big time last weekend with awesome results from the RC Complex Electric Showdown in Loganville, Georgia. James ran green Reflex tires and Hybrid wings to get the TQ and win in both the Pro Ebuggy and the Etruggy class highlighting his fast driving and consistency. James has come a long way since joining the team and it's great to see him get some wins!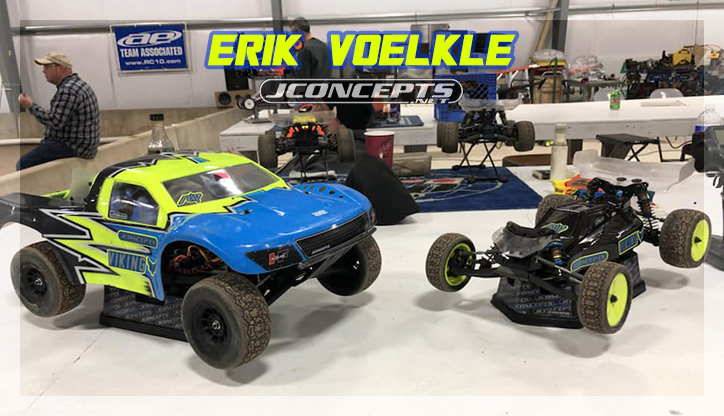 When it's your day, you celebrate b/c you don't know when its going to happen again! Double wins for Erik Voelkle in Pro-2 Modified SCT and 2wd Modified classes at the Makintraxx RC Indoor Winter season club race. Erik ran black and green Octagons to grip the surface and accelerate away from the competition. One win, sure it's a great day…. 2 wins? Now that's just like winning the lottery. Congrats Erik!