Winning a National title in any competitive RC country is an honor and feat that only a few are able to accomplish. It means you're the fastest driver in the entire country and you are your country's representative on the global style. Adding yet another French National 1/8th Scale title to his long list of achievements, Reno Savoya completed a 5 race series with 0 throw outs to earn himself a title well deserved by the French Champion. Here is Reno's personal recap of his 5 race journey that led him to victory lane.
From Reno Savoya –
2018 would mark a new version of the 1/8 Off-road French Nationals. Indeed, all 5 rounds would count with no throw-out! It promised to be a challenging one, as failure wasn't an option.
The 5 rounds were organized in 5 different locations around France:
Round 1 – Cogolin (South)
Round 2 – Beuvry la forêt (North)
Round 3 – Boisset saint Priest (Center)
Round 4 – Saint Quentin (North)
Round 5 – Castres (South West)
Round 1 in Cogolin, France was even more challenging as it was the home track of my RC Concept teammate Tom Robin. Tom is young, fast, and a serious contender for the title. After I had a mechanical failure while leading the race, he would take the advantage and took the lead on the scoreboard after a flawless race. I used a Triple Dees for the blue groove, medium bite conditions and took the overall TQ. Then, I switched to Reflex for the main for its longer-lasting wear.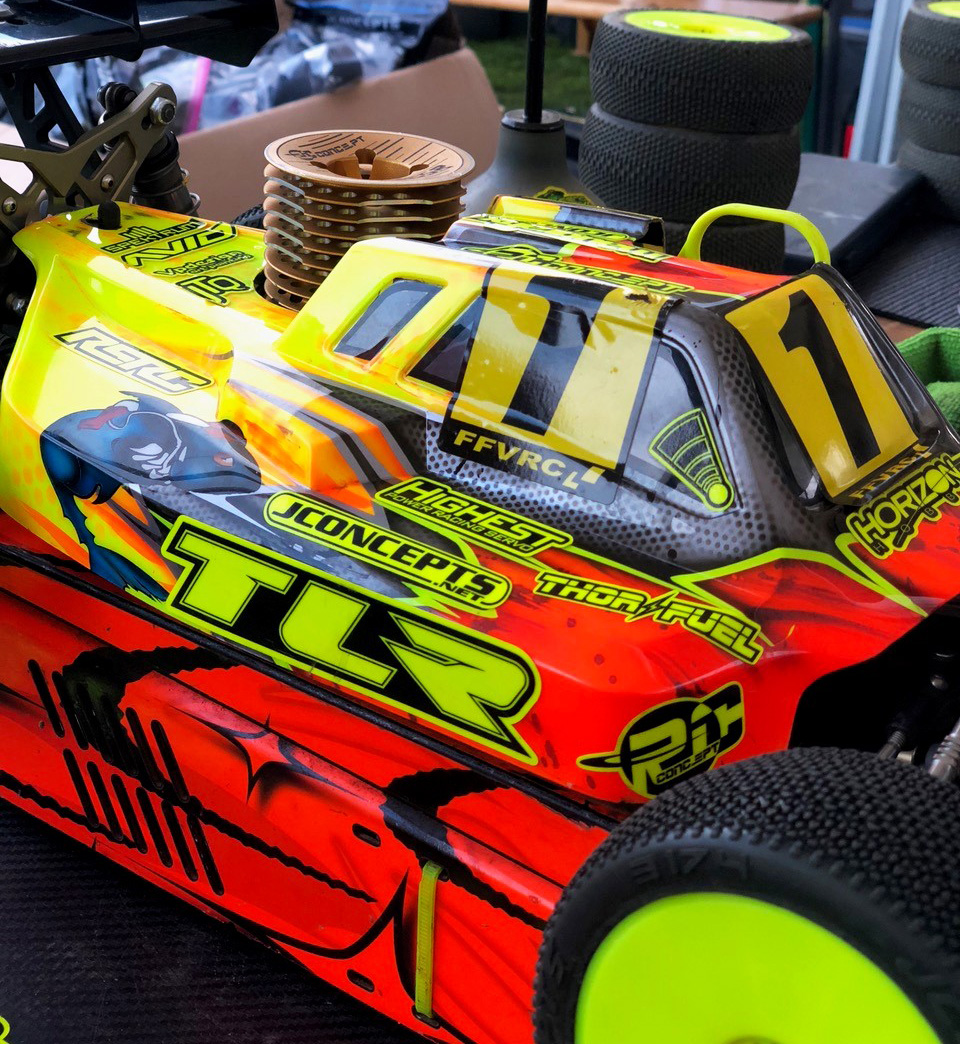 French Nationals round 2 was hosted in the city of Beuvry la forêt, France, and unfortunately, the weather was very unstable, and while the club gave their best to give us the best track available, the race was stopped after the quarters. We weren't able to race the mains that gave me the win, Yannick Aigoin 2nd, and Tom Robin 6th. The Championship was then very tight but I knew from there that I had only 2 other drivers that would fight with me. I used green compound Stalkers in the end to get the TQ and ultimately the win.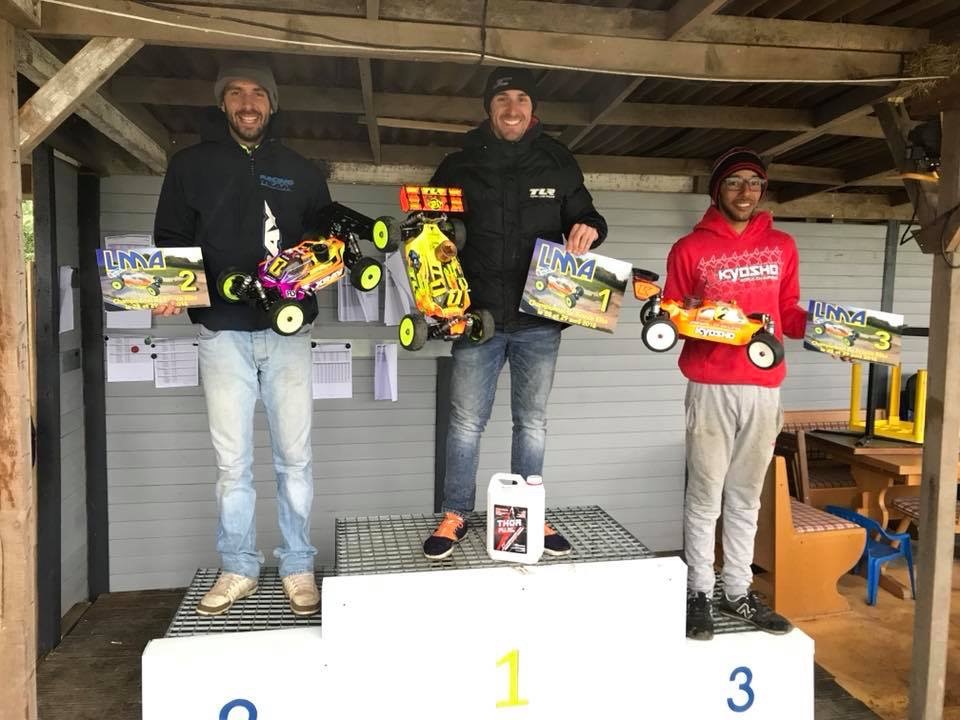 Round 3 was held in Boisset saint Priest, France and I have to say, it's one of the best, (not saying the best) 1/8th off-road track in France! Elevations, off cambers, that track is very technical but also so much fun to drive! It is only an hour drive from my place, so I took the most of this advantage as I practice there very often. However, it was a difficult challenge as I also practiced there with the 8ight-X that wasn't released yet and still in the early stages. I knew I had a car that was faster than my 8ight 4.0 and it was pretty hard to admit I would have to race with the 4.0! I set the pace in qualifications TQing 3 rounds out of 5. On Sunday, it was cloudy and I knew I had to race clean in the semi to start with number one on the grid. I did, and earned the #1 spot for the 45 minutes main. However, as we were running the practice laps, a big storm occurred and we had to stop the race. The track was very wet, it was late already, we had to take the semi results and it's another win! Having issues in his semi, Yannick Aigoin ended up 12th and Tom Robin 2nd, so I took the lead of the championship.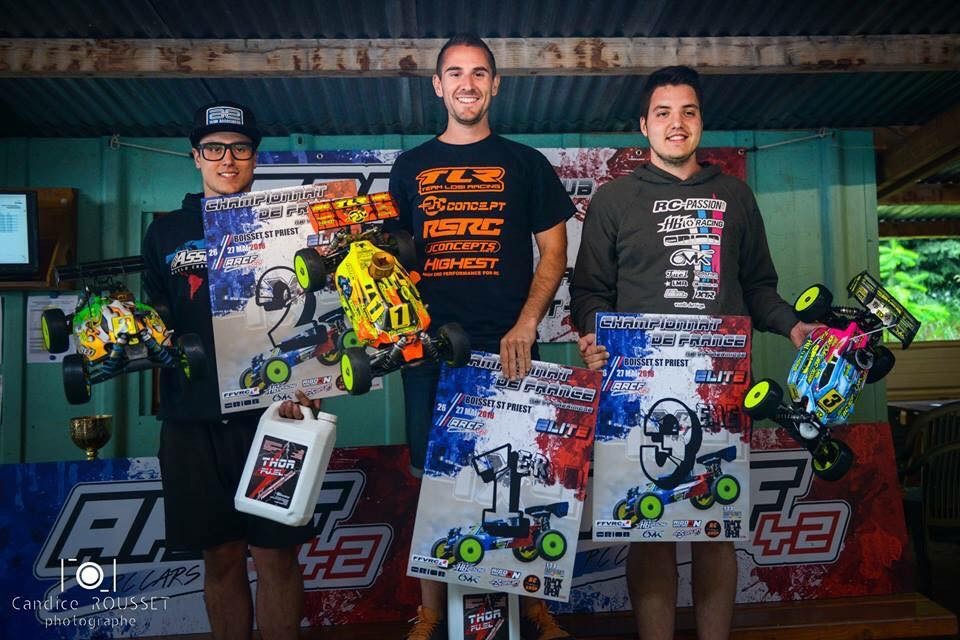 Round 4: Saint Quentin, France and the first National outing with the 8ight-X! I worked on the new platform for almost a year. I knew the track conditions would be dusty and bumpy. I practiced as much as I could on my home track that had matching conditions.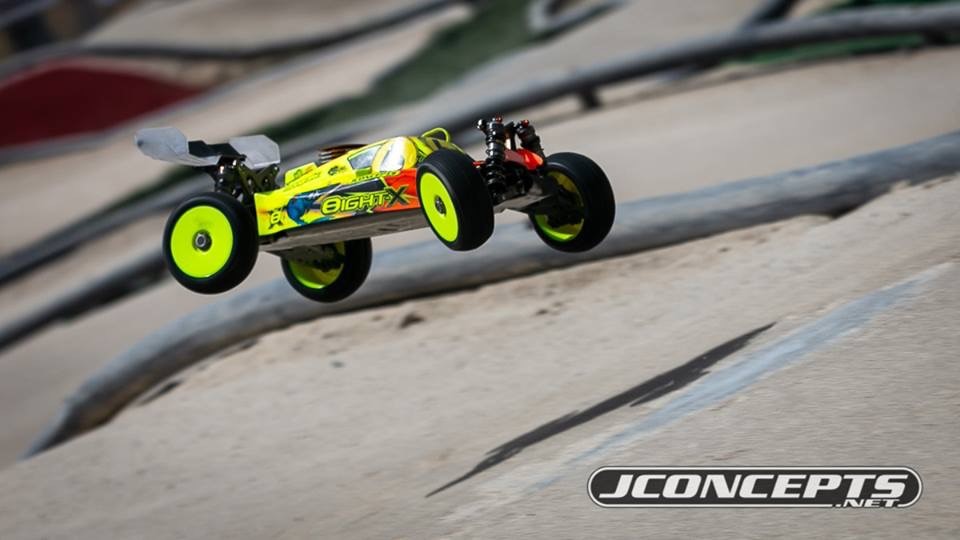 However, it was nothing compared to what we would face. The track had no maintenance before the race, so it was a bit disappointing, but it would be the same for everybody so we had to work on setups to be the fastest. With the V1 front end we had on the car (still prototype, not the release), we couldn't have the car to be easy enough in bumpy conditions so I ended up 3rd, fighting for the win for the whole 45 minutes. Yannick Aigoin won, but Tom Robin got 4th, so I was still leading the scoreboard, and with a nice gap!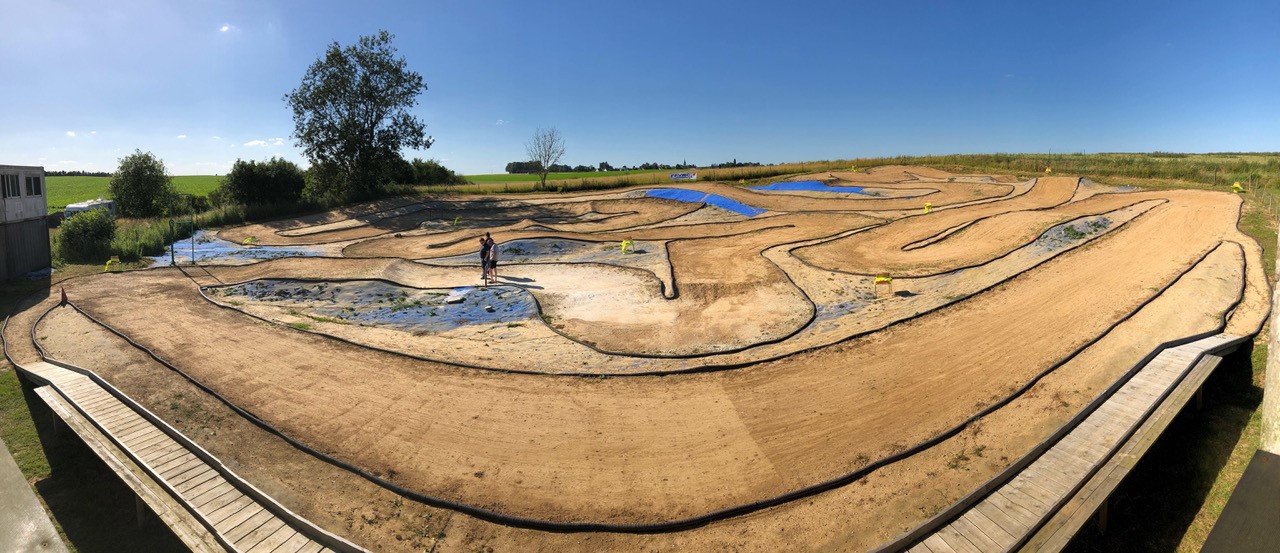 Castres in the SW of France hosted round 5 and the final ultimate battle! After a very long season, round 5 was the last race before heading to Australia in November. I worked very hard preparing for that race, as I wanted to get into the main once again with the fastest drivers in the world. It was definitely a challenge with a car I worked on for a year, but I had its final version only mid-september. So I wanted the French title really bad, but it was even more important for me to be fast and consistent, as it would give me a nice preview of what I would be able to do down under. After day 1, I was the fastest and my car was super easy to drive. I felt very confident going into qualifications. I worked on my tyre setup between Teazers, Triple Dees and Stalkers to find comfort and speed. I TQed, and won the «cats and mouse» race on Saturday lapping the field! I knew at that time I had everything together to be crowned champion.

Sunday, everything went smooth in the semi and was able to set overall TQ to start #1 on the grid for the 45 minutes main event. I lead by more than a lap until 6 minutes to go. I crashed landing the triple and broke a rear shock shaft. I knew I had to get better than 6th to be champion if Tom won. It might have been the longest 6 minutes of my career, as I was very slow and couldn't clear the jumps. In the last lap, Jerome and Yannick dropped me out of a podium finish so I would end up 4th for the round. It was a very disappointing end of the race, but we had it!
French National Champion in 1/8th for the 6th time, and 3 times in a row with JConcepts!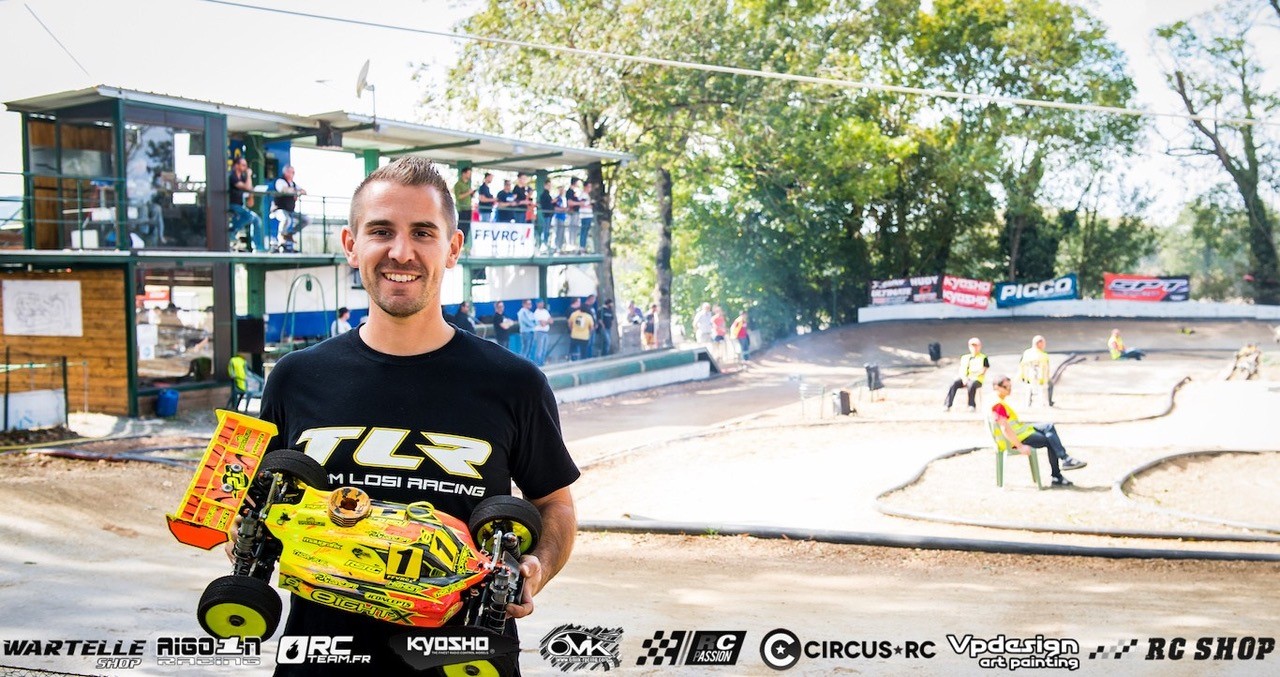 Thank you once again to all my sponsors helping me reach my goals, and to my mechanic Manu that did an awesome job this year making it the perfect team.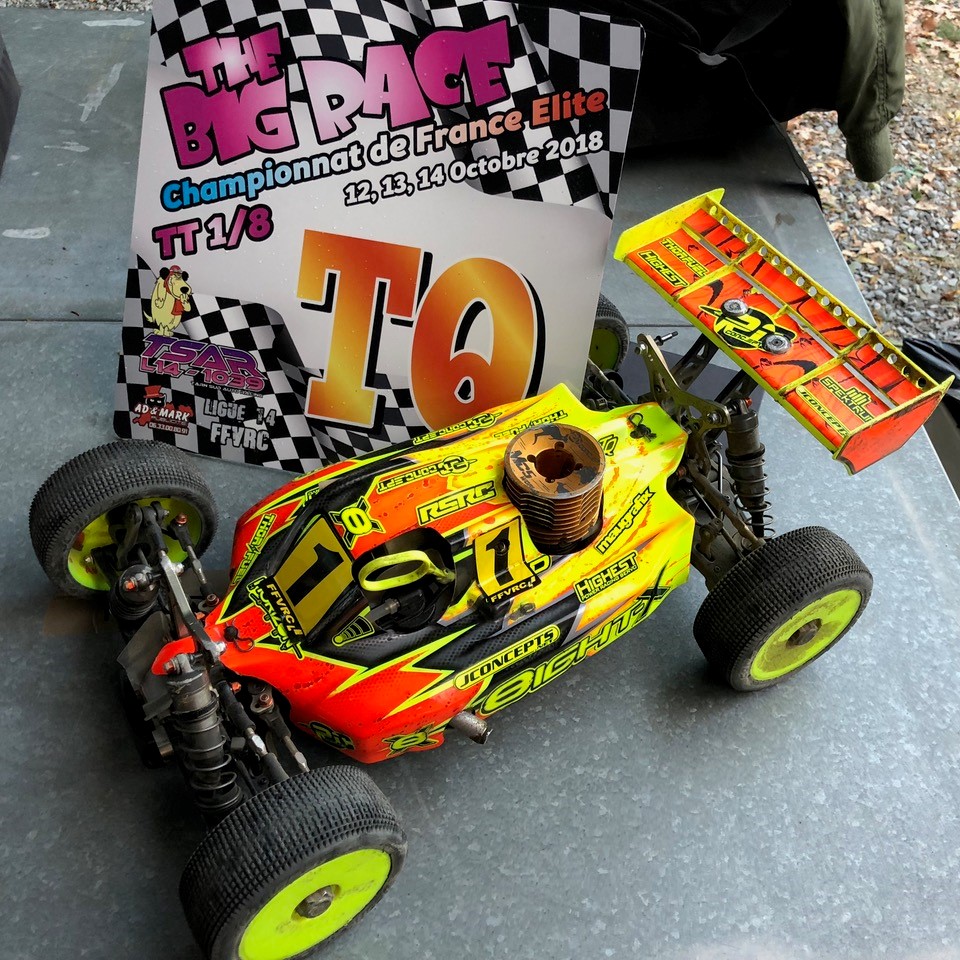 See you in 2019!
The shark
Photo credit: Candice Rousset, Circusrc.com, jconcepts.net