The 8th Annual Top Gun Shootout hosted by SDRC in San Diego, is widely regarded as one of the top races in the US featuring a ton of fast California natives slicing and dicing their way to the front for a shot at being Tom Cruise for a day. This enjoyable race is the highlight race that kicks off the winter indoor season in the laid-back SoCal style at one of California's favorite tracks.
1st Place  17.5 Expert 2wd Buggy – Matthew Gonzalez
Matthew Gonzalez has been putting in a lot of work and now focused on being a contender in the stock classes. Having made the jump up into modified early in his career, he was actually never a dominant force when he ran stock back in the day. Now able to run consistently at the front and chasing TQ's and wins at every race, has made him realize the that he needed to learn how to win in stock before he can win in mod.
With exceptional driving in the 10 minute 17.5 2wd Expert Buggy A-Main, Matthew grabbed the win after a hard fought, 4-way head to head race with Shane Borden, Antonio Counsil, and Kevin King.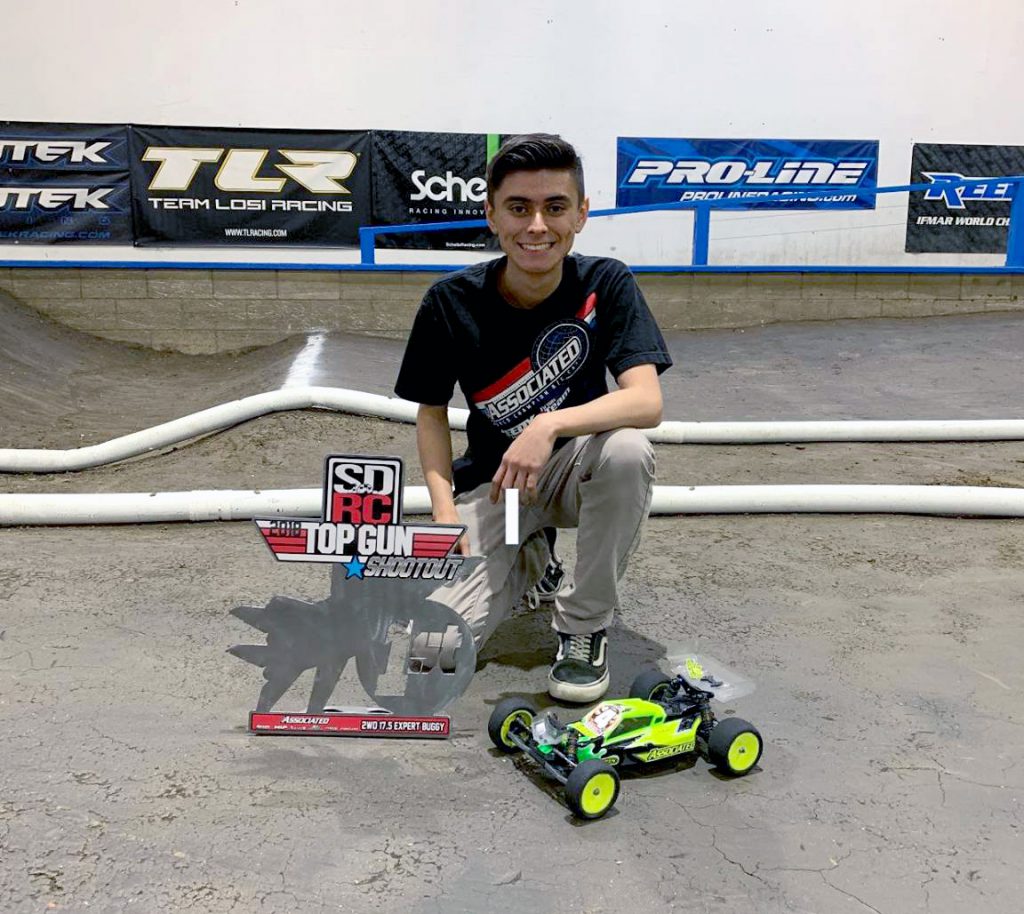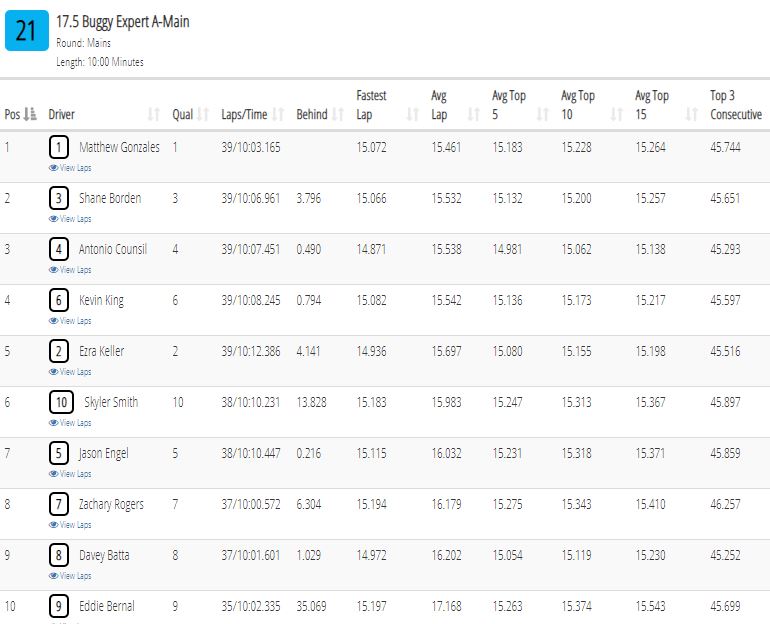 1st place Rear Motor Open 2wd – Nick Wautlet
This is the stuff that legends are made of. You race a specialty class at almost every race and all you do is win. You can win driving just about anything and just like the greatest drivers in the world, you hold up the #1 finger when there's a photo op.
Driving the Exhibition class at the Top Gun, AE / JConcepts' Nick Wautlet takes a win in the Open Rear Moter 2wd Modified class rocking his old school B5 Rear Motor FTW. It was great to see this throwback race as it feels the rear motor days were just a few days ago. Watch the video below to watch Wautlet take his rear motor 2wd Mod buggy around the super gripy SDRC track!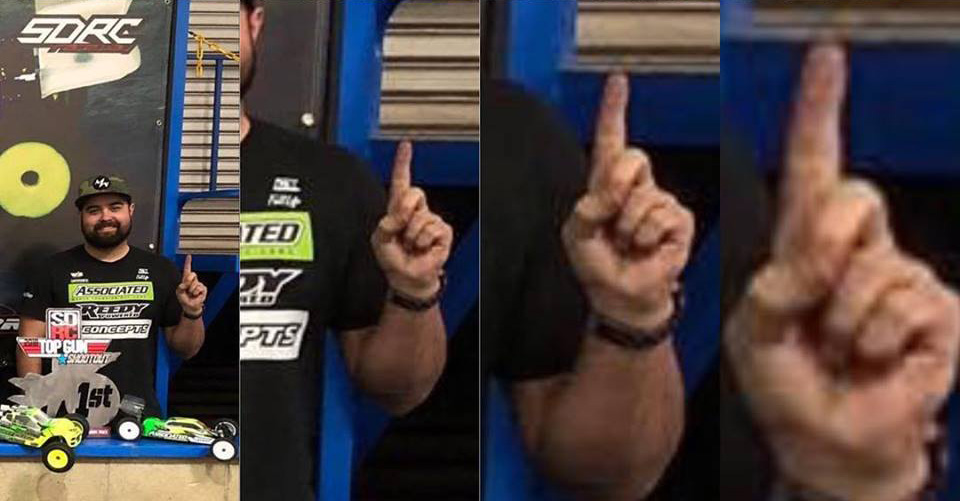 2018 Team Associated Top Gun Shootout – Rear Motor A Main

Posted by Team Associated on Sunday, December 2, 2018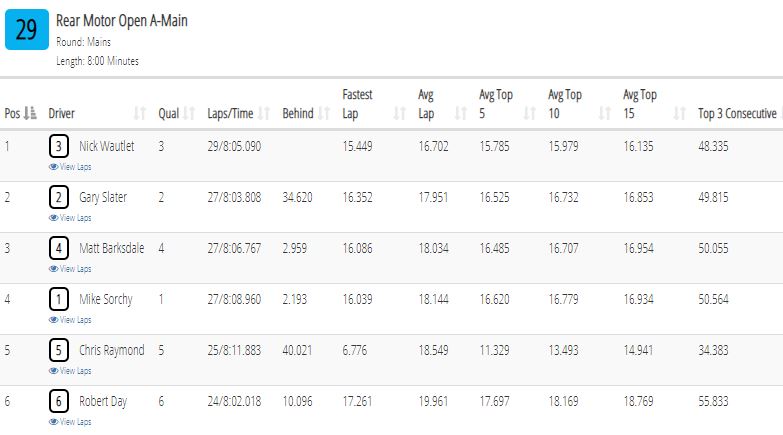 1st Place 2wd and 4wd Modified – Ryan Cavalieri
One of the winningest drivers of all time, Ryan Cavalieri came into the race as a heavy favorite. Backed with 4 world titles and over 20 national titles to his name, Cav is never racing for podiums. The pressure to win has to be immense, but most people don't know that one of Cavalieri's hidden talents is performing under the pressure. The greats all are able to do it. When the time is right, they're able to shine and not crack. Their aura grows, not diminish. Their confidence never falters. And just like that, Cav adds 2 more wins to his long list as Cavalieri turned out a killer weekend with a win in 2wd and a win in 4wd Modified.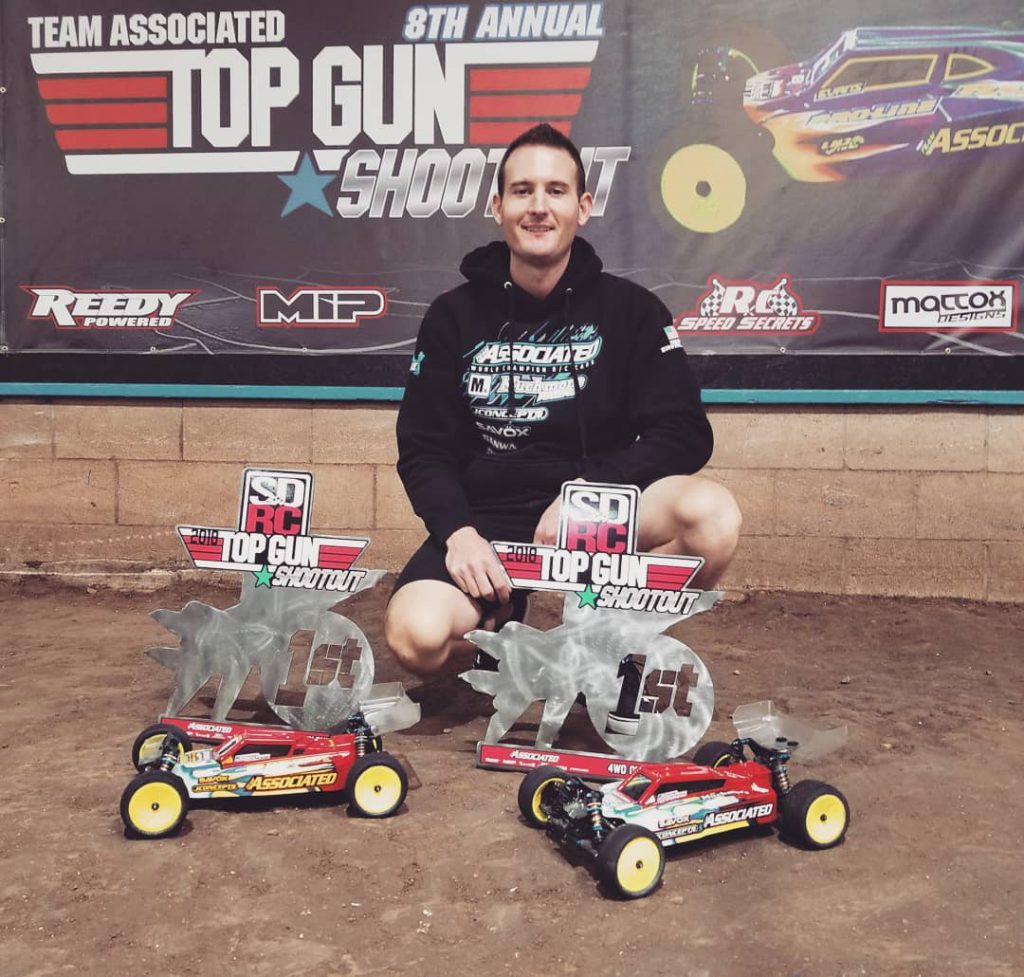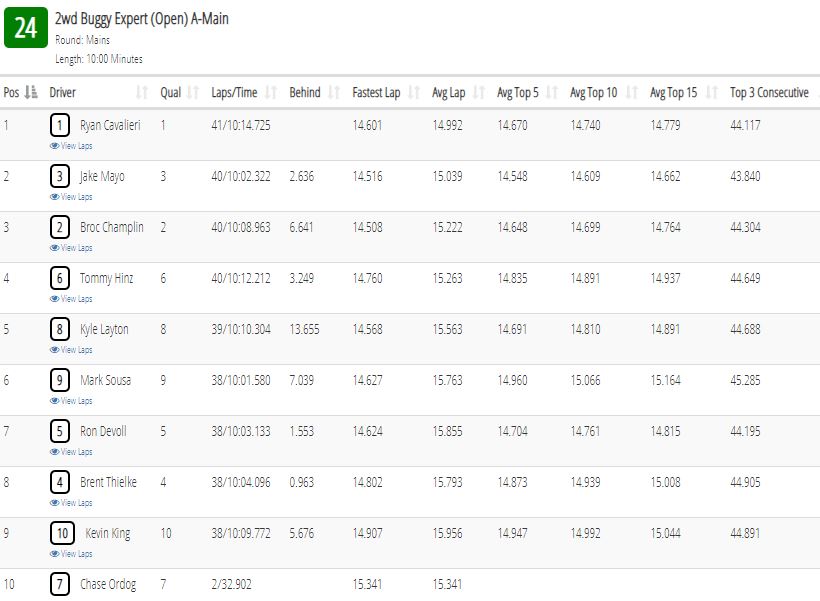 2018 Team Associated Top Gun Shootout- 2wd Modified A Main event

Posted by Team Associated on Sunday, December 2, 2018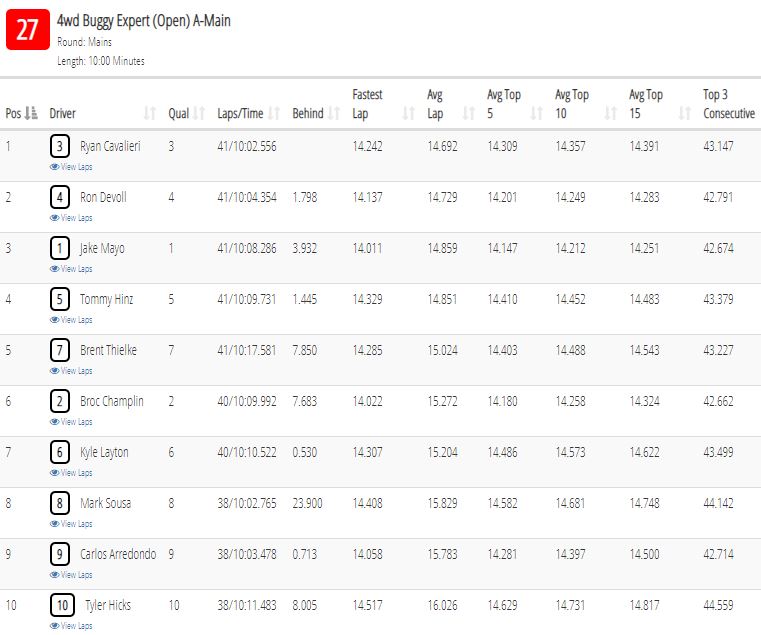 2018 Team Associated Top Gun Shootout- 4wd Modified Buggy A Main Event

Posted by Team Associated on Sunday, December 2, 2018