With the holiday season just around the corner, many of our team drivers still can't get enough racing in. Guaranteed, some of us will be racing Christmas weekend and even on new years. This is your hot crew of the week as they all had a win to celebrate the Race Team Update on this #WinningWednesday. We love it. We can't get enough.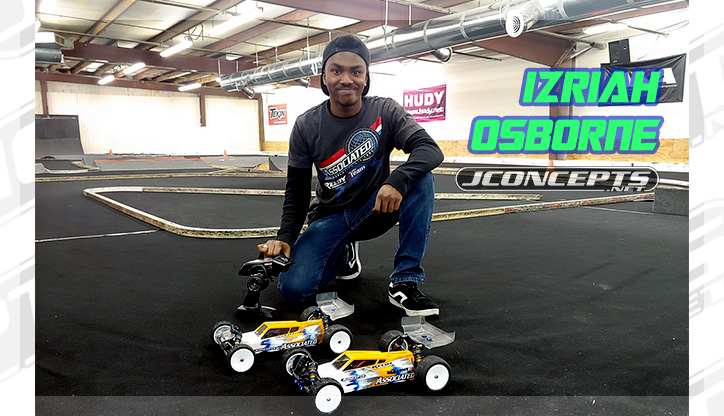 One of the newest members of the JConcepts race team, Izriah Osborne has definitely shown that he has the dedication and speed. Making it on another JConcepts' Winning Wednesday post, Izriah took the TQ and win in the 13.5 4wd Buggy class and also won the 17.5 2wd Buggy class at Apex Raceway and Hobbies. Another awesome double win for Izriah and the JConcepts Swaggers and Pin Downs. Good luck at the Tenessee Indoor State Champs coming up soon!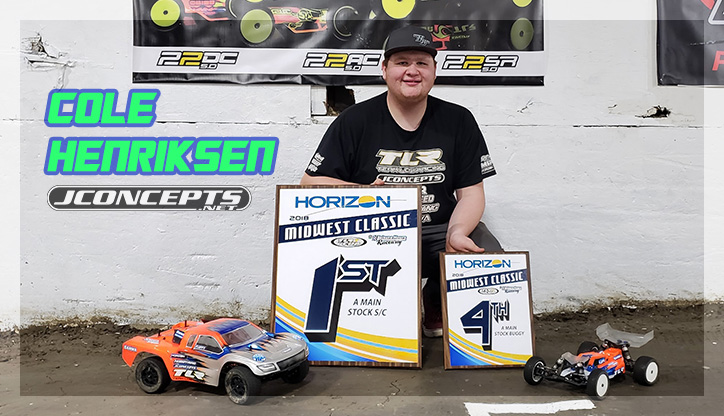 Some call him Fluffy, others call him freakin' fast. TLR/JConcepts' Cole Henriksen had a great weekend at the Horizon Hobby Midwest Classic with terrific finishes in many of the stock classes. Cole took 4th in 17.5 2wd, but got the job done in 17.5 SCT! Thanks for the awesome results Cole and congratulations on your results!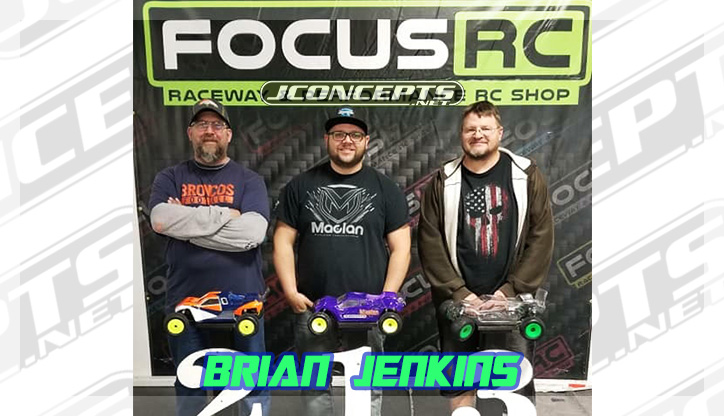 Thanks to Brian for the update as he ventured out over the weekend and did a bit of carpet offroad racing at round 1 of the Focus R/C Winter Series in Slaterville, Utah. Brian quickly found success in the 13.5 Stadium Truck class with a TQ and win while also finishing 2nd in 2wd Modified. There's no secret, the Swaggers and Pin Downs get around the track and fast! Nice job Brian.
It's so awesome to see so much passion and love for RC racing. While still young and getting faster with each event, Bella Rogers already has quite the following on Facebook. This is what she had to say about her last race at ROCCK Raceway during the Toys for Tots race, "I raced in the Toys for Tots race at R.O.C.C.K Racing. Let me first start off by saying this was such an awesome track and it was ran so smoothly by the nicest people. I had the best time!! By my third qualifier, the announcer went from calling me "Bella Rogers" to "Bella Rogers My Favorite". Lol I loved that and he would cheer me on over the mic, super cool. 😎 From the first qualifier to the last main my car felt amazing and my driving couldn't have been better. My races were ran clean and the track really flowed well for me. I had all new bearings in my car and that makes a big impact on a lot of things. From tire choice to tuning my cars, no changes were made from the first time I dropped the cars on the track to the last time I picked them up. It was just my day and it helps driving a fast well-built car! I ran black dirt webs on my ebuggy and I ran green triple d's in the front and green reflex in the back on my etruggy. My tire sauce was amazing on this track! I started out using red ❤️for my first two qualifiers when the track was moist and once it started to become dry, I switched to green. 💚 There were 31 drivers in ebuggy and I qualified 6th in the A-main and finished 5th. ⚡️ In etruggy, I qualified 5th and finished 4th in the A-main. 🏁 I was so close to that podium but I still left the driver stand just as happy without a trophy. I can't wait to go back there. I kept my car bodies cleaned up with Moo Kleen but time didn't allow for me to clean my cars there. Between Myself, Dad and my brother we were in 6 classes and didn't leave the track until midnight. I've got a date tonight with CowRC and my cars. 🤣🤣🤣🏎🐮 Thank you to my Sponsors and to everyone that follows me and supports me. I love racing and all of the positive feedback I get from all of you makes me feel special. 👧🏻😁" Thanks for the huge update Bella and good luck at your next race!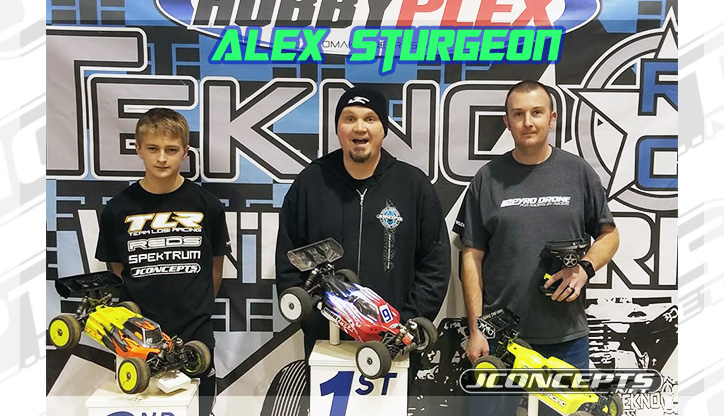 One of the hardest working guys at the track, Alex Sturgeon holds it down as the track manager at Hobby Plex and as a hardcore racer. Taking a win over his superfast JConcepts teammate, Mason Fuller, Alex grabbed the top step at last weekend's Round 2 of the Tekno 1/8th Winter Series at the Plex! JC front wing, JC Hybrid rear wing, and gold Dirt Webs decked out Alex's winning ride!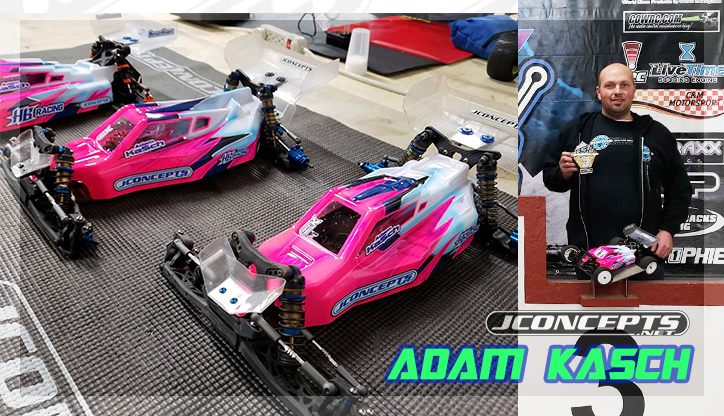 Okay, so we made an exception to the Winning Wednesday post. So Adam didn't get a win for this edition of #WinningWednesday, but having all new lids for all of your sweet rides is winning on so many levels. Factor in the time to have them all cut, fitted, and stickered can be a chore in itself, but Adam was looking fresh at Ohio RC Factory's The Best Damn Series race where Adam finished 9th in 2wd and 3rd in 4wd. Not bad results, but at least he had awesome looking bodies!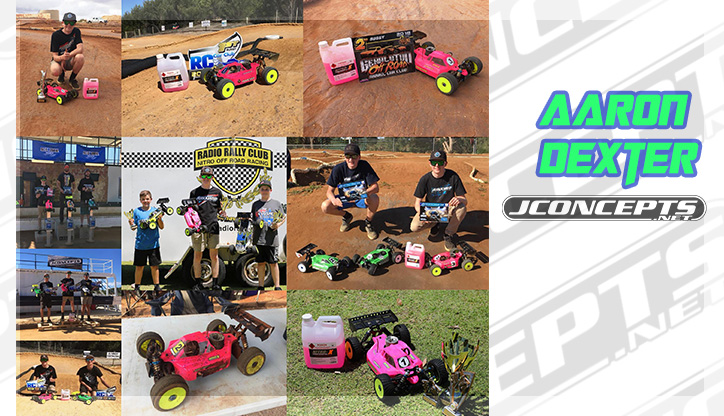 We've got great news from our Western Australian team driver, Aaron Dexter, as he was able to complete the dream of being back to back WA Challenge Cup Champion! Here's the full rundown by Aaron himself. "The WA Challenge Cup has been won. Over 5 rounds, 60 competitors, in excess of 10 hours racing, more than 5000km traveled across Western Australia, has resulted in 3 TQ's, 2 x 1st Places, a 2nd, and a 3rd. I've been able to win the WA Challenge Cup for the 2nd year in a row. My JConcepts bodies and tires have been incredible. What a journey!" Thanks for the update and awesome job Aaron!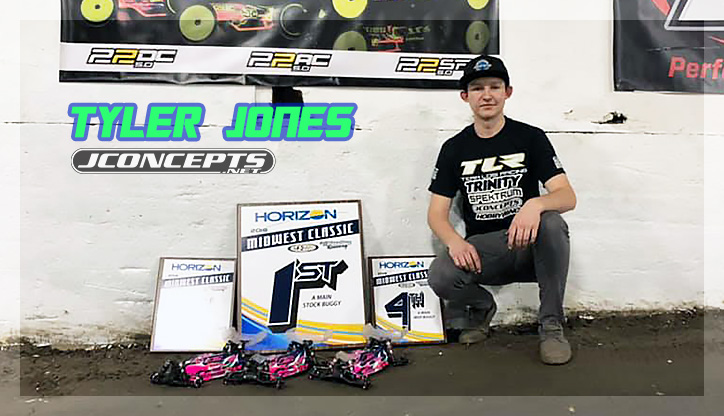 We're all waiting for Tyler Jones to shock the world. So fast and dangerous everywhere he goes, Tyler is on the verge of having a break out race and it's just a matter of time. Posting up a win last week at the Horizon Mid-West Classic, Tyler took the win in 17.5 Stock Buggy with a 4th in 2wd Modified and 6th in 4wd Modified to cap off a good weekend of racing with family and friends.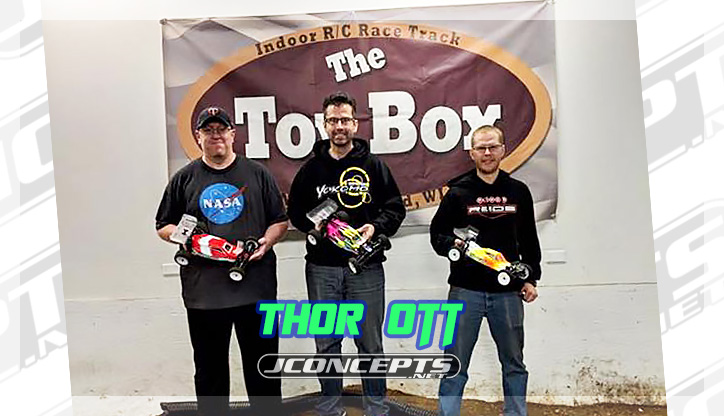 Deciding to do a bit of club racing last Saturday, Thor headed out to The Toy Box to run a bit of 17.5 2wd Stock Buggy and put in a great effort and took home the win. Thor rocked the new go-to combo, gold Ellipse rears and Dirt Web front tires, provided him the grip to rip up the competition. Nice job Thor!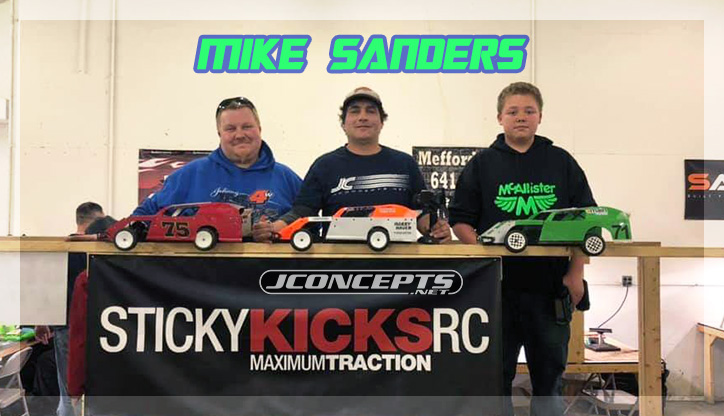 Taking the win at the 2nd round of the Bfast Dirt Oval Point Series, Mike Sanders shows off a bit of his speed in the circular ring as he primarily races offroad. It's always a feel-good moment when you arrive at the track and come away with a win!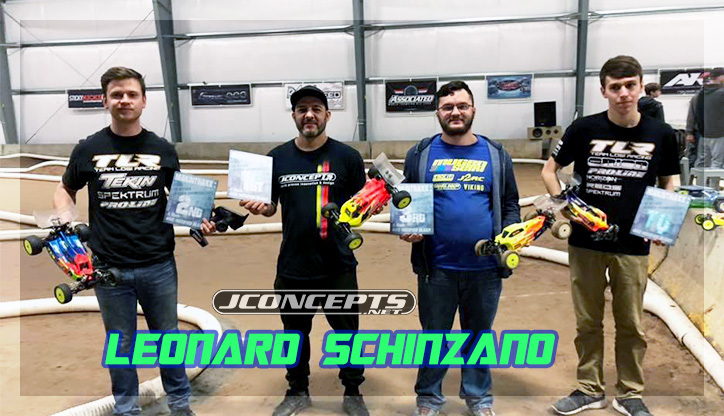 With the pressure racking up after his rivals got away with A1, Leonard Schinzano was in a must-win situation to stop an ultra-fast Toddy Anderson from taking overall with another win in A2. Remarkably, Leonard pulled out 2 amazing wins in A2 and A3 to lock up the overall in the 4wd Modified class at Makintraxx RC's 2018 New York Winter Championship race. Using black compound Octagons, Leonard also finished 5th overall in 2wd Modified.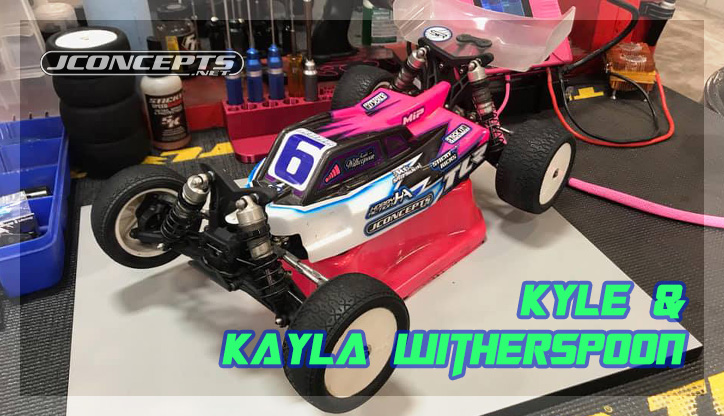 It's not always the case that you and your family members share the same hobby, but in Kayla and Kyle Witherspoon's case, they both love racing and happy they get to share that father/daughter time together at the track. Kayla finished 3rd overall in 13.5 4wd and Kyle was able to bring home the 'W' in 2wd Modified at last week's club race at Hobby Action.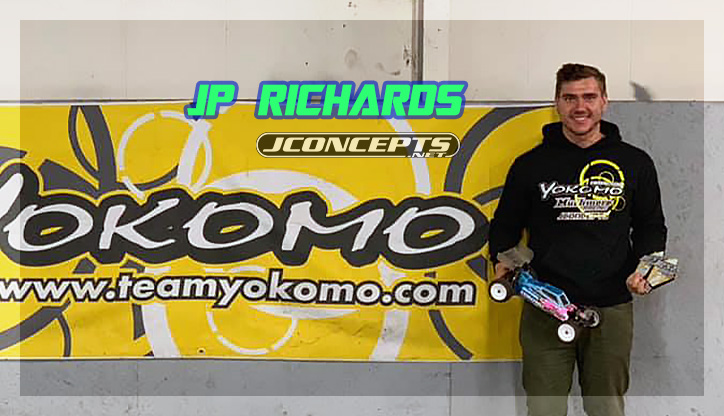 Another participant at Ohio Factory's The Best Damn Series, round 2, JP Richards took the win last weekend rockin' gold Space Bars on the rear and gold Dirt Web fronts along with the trusty F2 body for his Yokomo Yz2. It's almost a safe bet that JP's gonna be the shoo-in for the series championships!