What a year it has been for the JConcepts Race team. With countless hours of love and devotion to racing, we're so proud to end off 2018 with this edition of The Race Team Update – December Week 4! For 2018, we set out to get more feedback, more race results, more recaps, and more promotion for our team drivers during the course of 2018 and what we got in return was so much more. If you have been paying attention to the Race Team Updates, you really get to see the heart of the team and just how much each of the team drivers loves racing. Thanks to an awesome 2018 and for all the awesome Race Team Updates!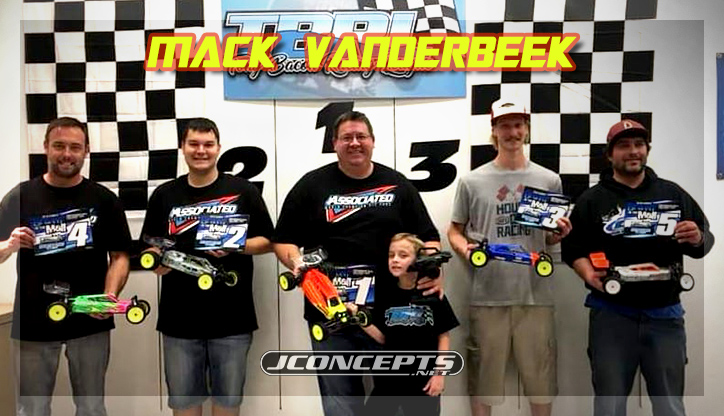 What a great way to end up the year for Mack Vanderbeek. Enjoying a lovely race weekend with his son Owen, Mack raced the TBRL for round 2 of the points series and put on a clinic. Mack took the TQ and won from wire to wire in the 13.5 4wd class and in Open Stadium Truck. Owen raced in the 17.5 2wd and 13.5 4wd class where he finished 7th in 4wd and made the A main in 2wd. Great showing for Mack and his boy as they rocked the JConcepts P2 and F2 bodies with a combination of Swaggers, Pin Downs, and Nessi tires!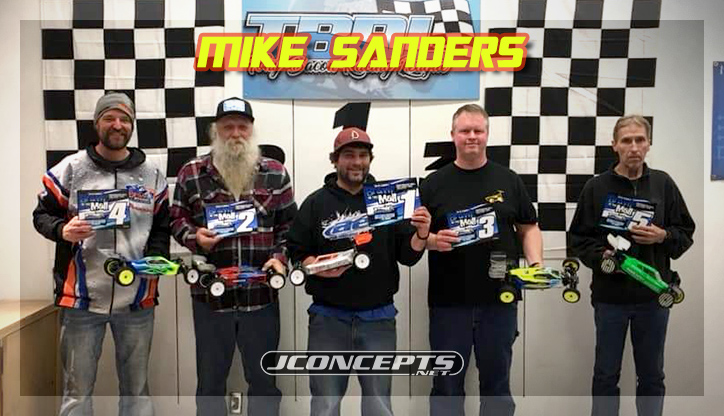 Another excellent week for Mike Sanders as he raced a doubleheader on Saturday and Sunday. First up, it was club racing at The RC Compound where Mike and Caden finished 1st and 3rd in a very highly competitive 17.5 2wd Buggy. Then on Sunday, Mike trekked over to compete at the TBRL Brawl where there were more than 120 entries and grabbed the win in 40+ 2wd Open class as Caden took home 4th place. Now that's a full-on dedication!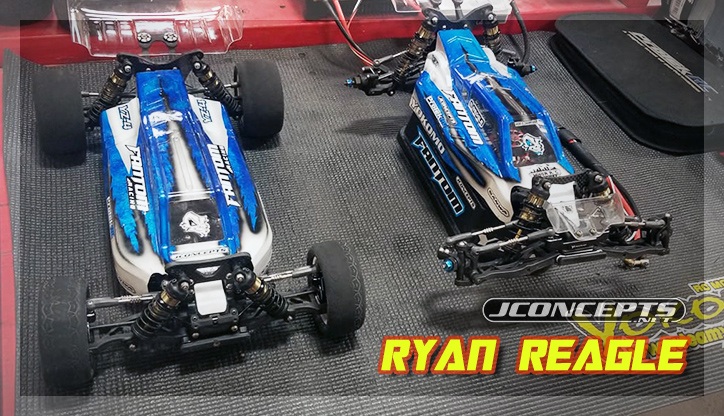 Ryan has the pleasure of calling one of the best track facilities in the world his home track and last week, his home track, Hobby Action, got a new track layout put in. Racing the 1st Saturday on the new layout, Ryan Reagle got the TQ and won the 17.5 2wd class while rocking low treaded gold Ellipse rears and Dirt Web fronts allowing him to get those fast lap times needed to win.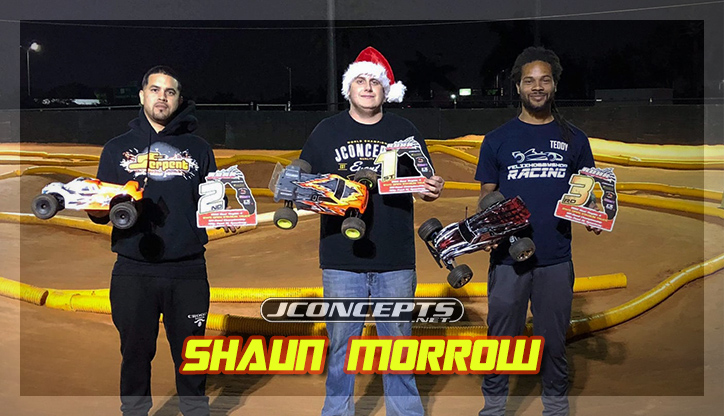 Making it happen last weekend at the Region 4 Regionals race at Mills Pond Speedway, Shaun Morrow put on a great show in the Open Stadium Truck class that gave him the overall TQ time and then went on to win the A-main. Now that's one awesome Christmas present and one terrific way to spend the holidays!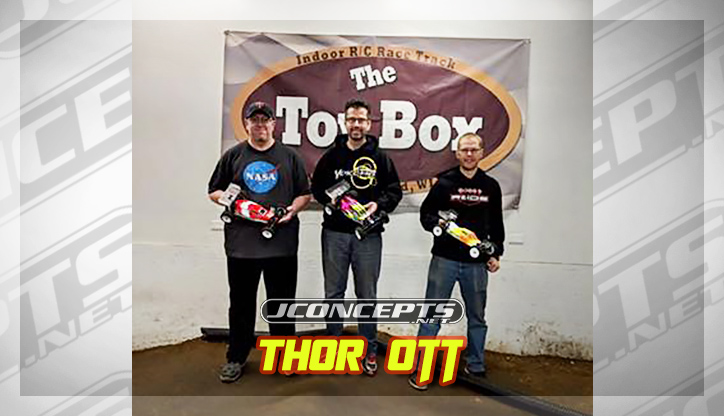 Another weekend, another race for Thor Ott as he took a shot at Wednesday night Worlds at the Toy Box. As you can see from the podium photo, it was a great night for Thor as he took home another 'W' adding it to his collection. Gold Octagons where the tire of choice giving him the grip needed to land himself on the top spot.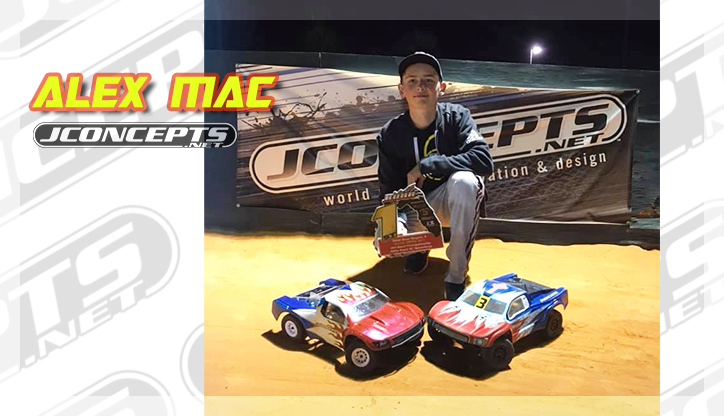 That's the look of a young man claiming a regional championship. Congrats to Alex Mac on his big win in Open SCT at the ROAR Region 4 Regionals hosted by Mills Pond Speedway in Mills Pond, Florida. Nothing puts a bigger smile on your face when you execute your goals and see the hard work paying off. Alex used green Lil Chasers mounted on Hazard Wheels and the classic Hi-Flow SCT body to help him get the regional title win! Nice job Alex.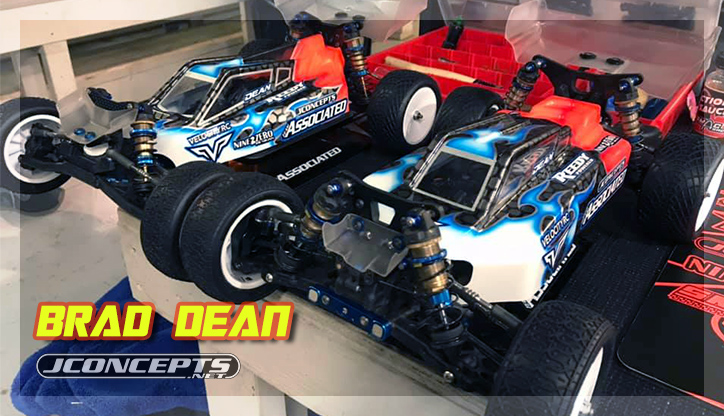 As the year winds down, we get one step closer to the JConcepts Winter INS kick off race at SmacTrac and you know what that means, Brad Dean is getting warmed up to defend home turf. Making it look easy last week, Brad got the TQ and win in both the 2wd and 4wd Modified classes using gold compound Dirt Web fronts and Ellipse rear tires with P2 body on the 2wd and F2 in 4wd. Expect Brad to put in a few solid weekends to peak at one of St. Louis' biggest race of the year, the JConcepts Winter INS!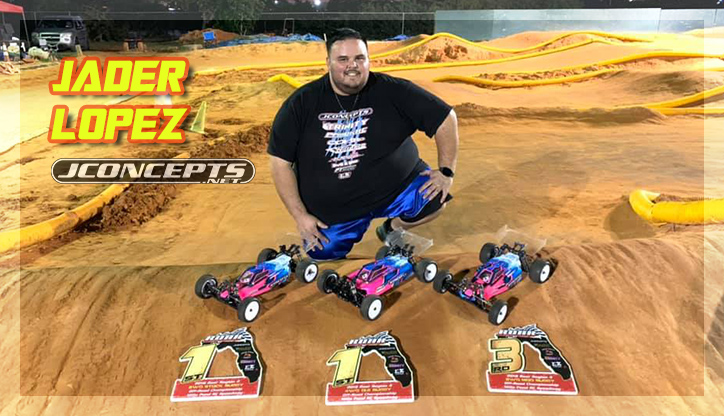 One of South Florida's fastest, Jader Lopez nearly pulled off the triple sweep at the Region 4 Regionals hosted by Mills Pond Speedway in Mills Pond, FL. Jader entered the 17.5 2wd, 13.5 4wd and 2wd Modified where he was able to win 2 of the 3 classes taking home 17.5 2wd and 13.5 4wd. In 2wd Modified, Jader landed himself on the podium in 3rd place to complete an all podium weekend. Jader used the hot tire combo of Dirt Web fronts and Ellipse rears to get the job done on all vehicles.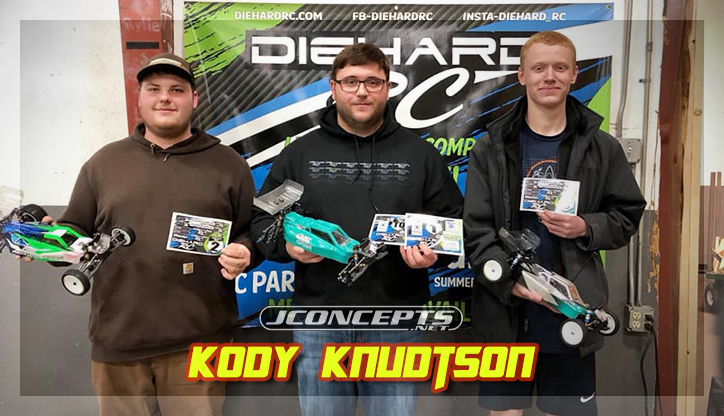 One of the quickest guys from the NW, the multi-talented and super setup guru, Kody Knudtson, raced some offroad at Die Hard RC where entries topped out at over 150! Kody put the new JConcepts Nessi tires to the test in open competition and walked away with the TQ and win in 2wd Modified. Fantastic weekend for Kody and we can't wait to see how Kody does in 2019!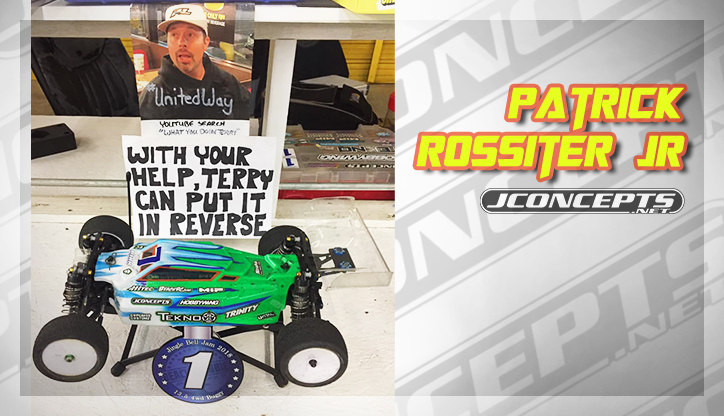 Checking out the Jingle Bell Jam 2k18 at Beach RC, Patrick Rossiter Jr. got the TQ and won the 13.5 4wd buggy class on gold Dirt Web fronts and gold Ellipse rears. Patrick has sported the JConcepts Tekno EB410 F2 body since day one and has had a lot of great results to show for it. PRJ also recommends running the JConcepts Tekno EB410 center brace and fan mount to properly fit a top mounted fan while using the F2 body.