Over the years, the JConcepts Events have become some of the best RC racing events in America. Our goal was to provide racers a positive, fun atmosphere to do what they love and to race their heart out. This year, we've added the JConcepts National Carpet & Turf Series and we're excited to incorporate the new era of high-grip racing with a dedicated series of its own.
Mix in the highly anticipated 1/8th Spring Dirt Oval Nationals hosted by Hobbyplex in Omaha, Nebraska, the 2019 JConcepts Calendar is jam-packed new adventure and excitement and we're looking forward to having another terrific year of racing.
To make it easier, we've put together this race packet with dates, locations, and race description about each race and/or series to help you plan accordingly. Have a look or download the entire packet in PDF so you can keep up with all the action and join us at a JConcepts Event near you!
Cover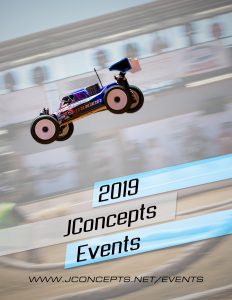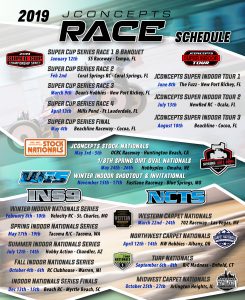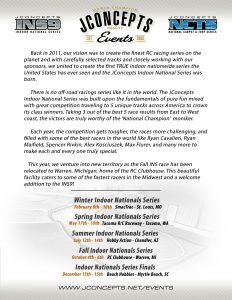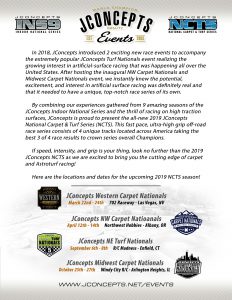 Super Cup and Super Indoor Tour Events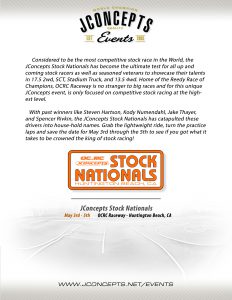 JConcepts Spring Dirt Oval Nationals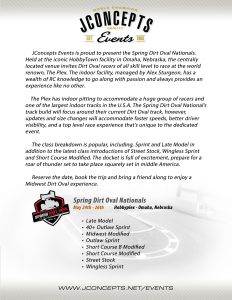 JConcepts Winter Indoor Shootout & Invitational