The 3rd round of the FSEARA on-road series made its way to Nugget's Ranch Raceway in Arcadia, FL. The 1/8th & 1/10th scale track is a permanent facility that provided some amazing speeds and close racing.
JConcepts had an amazing weekend in the highly competitive classes of Expert 17.5 TC and Expert Mod TC. In the biggest class, 17.5 expert TC JConcepts driver AJ Marasco and privateer Cory Parsons put on a show throughout qualifying as they traded TQ's in all 3 rounds with Cory taking the overall TQ. The A-main was no different as the two battled it out for 6 minutes, but it was AJ who came out on top with an amazing drive and Cory a close 2nd. Both drivers were using the newly ROAR approved A1R light weight body.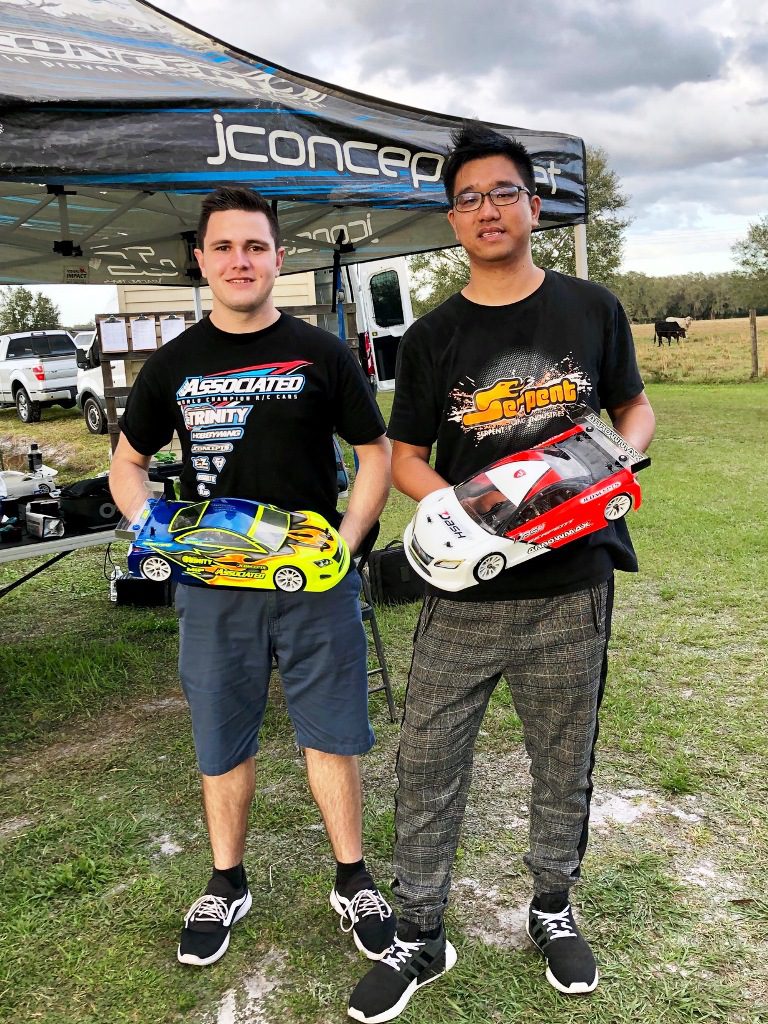 The 2nd biggest class this weekend was Expert Mod TC and once again had some close racing throughout qualifying. JConcepts driver Felix Law and Dave Vera traded TQ's every round, but it was Felix who put down a blistering run in the 3rd and final round for the overall TQ. JConcepts very own Paul Wynn put together his best run in the 3rd round to edge out Dave for 2nd overall giving the JConcepts A1R the top 2 starting spots for the A-main. The 6 minute main would see a dominated performance by Felix as he would lead tone to tone with a flawless drive. Dave showed great pace, but had to show some patients behind Paul for the first few laps before getting around him and going on to a comfortable 2nd overall. Paul sitting about 3 seconds back in 3rd had an unexpected traction roll at the end of the straight with one lap to go giving up the position to Monti Panzia for 3rd overall. Felix and Paul were also using the new JConcepts A1R light weight body.
Thank you to Dave Vera from FSEARA and Greg Esser of Nugget's Ranch Raceway for an amazing event!