On March 8-10, drivers from 9 different states descended upon TR Speedway in Trafford, PA for the 2nd annual JConcepts Monster Cross event. This unique style of racing combines a traditional off-road RC racing format with the rough and tumble action of monster and mega trucks.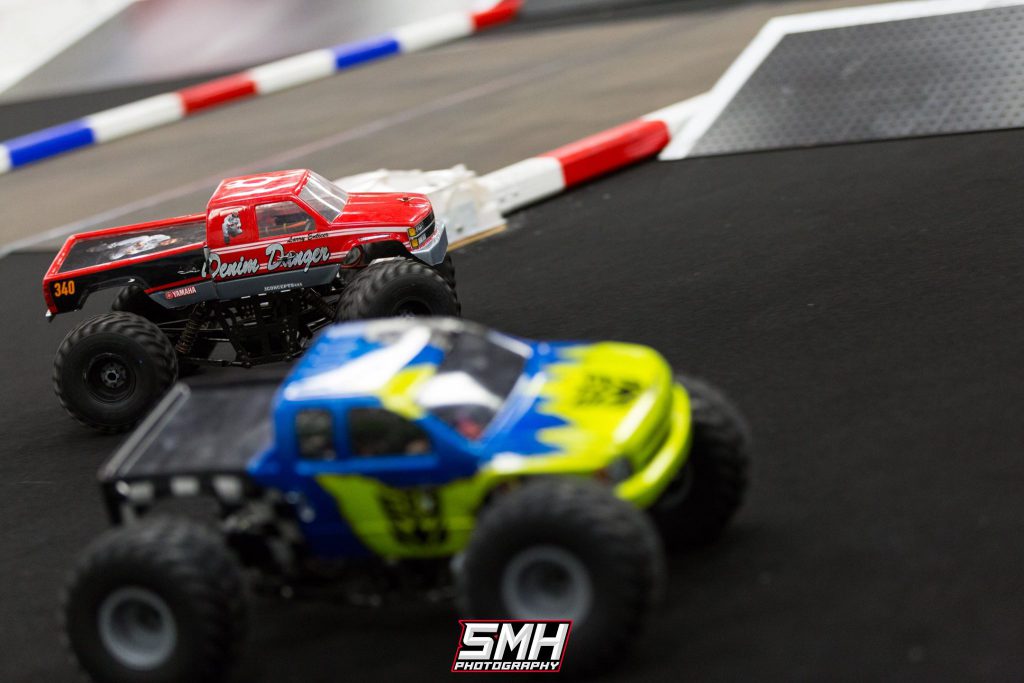 Steep ramps, crush cars, and a monster hill climb mountain was all a part of the challenging track design that put these unique machines in wheel-to-wheel racing action. Drivers completed two rounds of qualifying heats on Saturday followed by the main events on Sunday.
Day one of competition is complete. Here is some great Mega Truck Action from round 2!

Posted by JConcepts Monster Cross on Saturday, March 9, 2019
The playground. Check out the video of the super fun track we had at TR Raceway!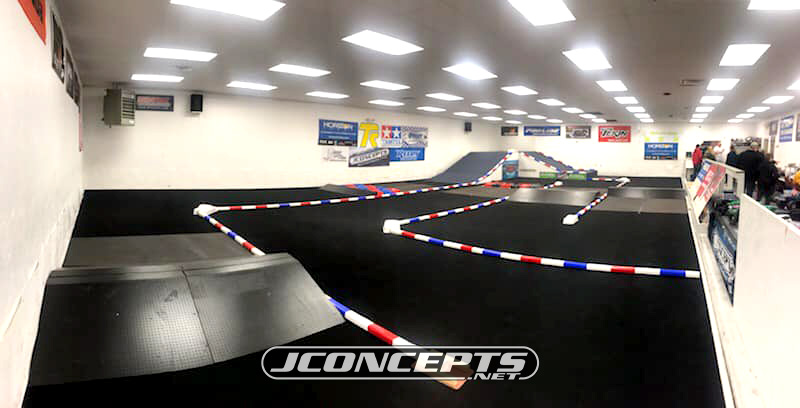 The largest class of the weekend, Stage 3/Modified Clod Buster, shaped up to be extremely competitive through the qualifying rounds. During an exciting main event, top qualifier Matt Stoltz and early leader Stephen Hopkins would both suffer mechanical failure as Maryland driver Sonny Santucci would go on to take the win. Stoltz and Hopkins would recover, however, with Stoltz taking the win in the JConcepts Stage 4 class and Hopkins taking the title in Open Modified, which pits Clod Buster-based trucks and shaft-drive trucks against each other in the final main of the weekend.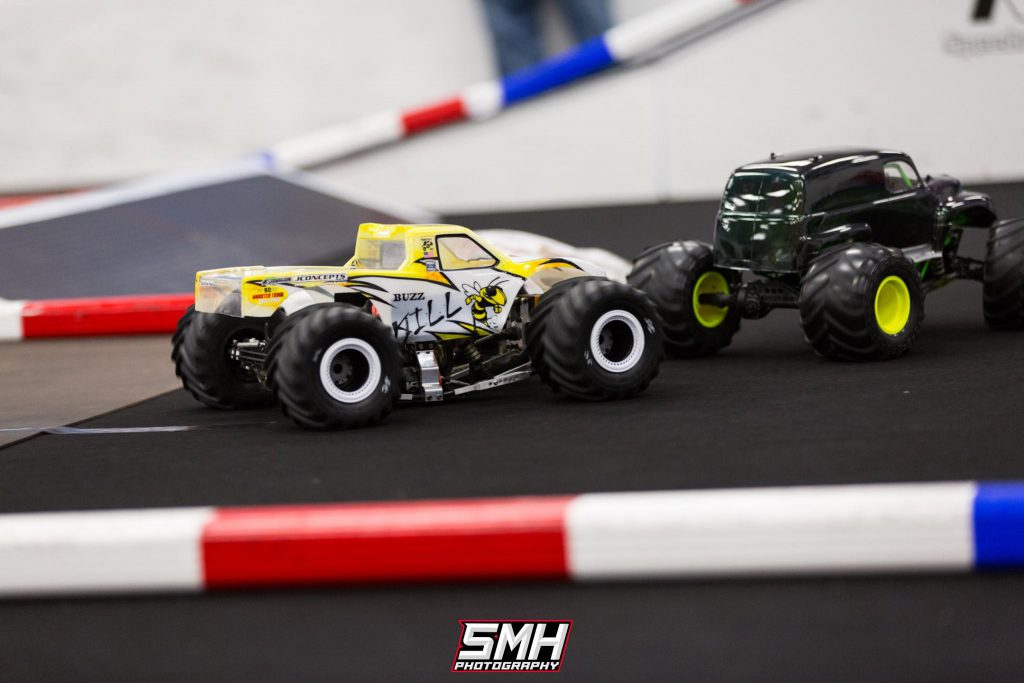 Other notables include Glenn Miller taking the 2wd Tuff Truck win after bumping from the B-Main, an exciting Stage 2 Retro A-Main battle between Matt Stoltz and Dan Wyatt, and JConcepts driver Ethan Saunders taking a commanding victory in the Stage 3/Modified Shaft Drive A-Main.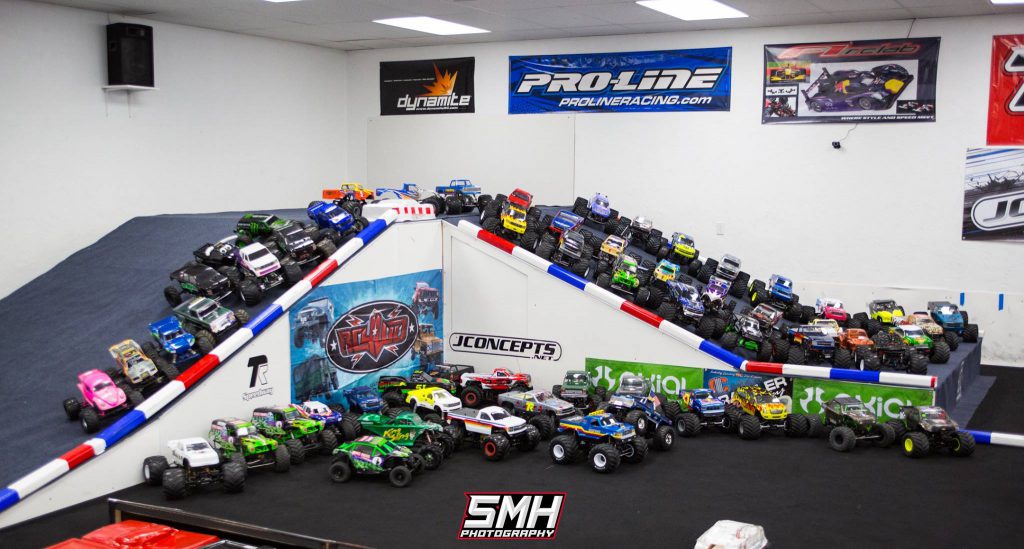 The event organizers would like to thank all of the event sponsors: JConcepts, Robinson Racing Products, Axial, Tower Hobbies, Live Fast RC Paint Works, Reedy, Horizon Hobby, RC4WD, Boca Bearing, Kimbrough, SMC, Tamiya, Hesse Machine, RH Designs, Crawler Innovations and Tekin for their support of the 2019 Monster Cross event as well as those who helped with the event and the racers who attended to make this event a success!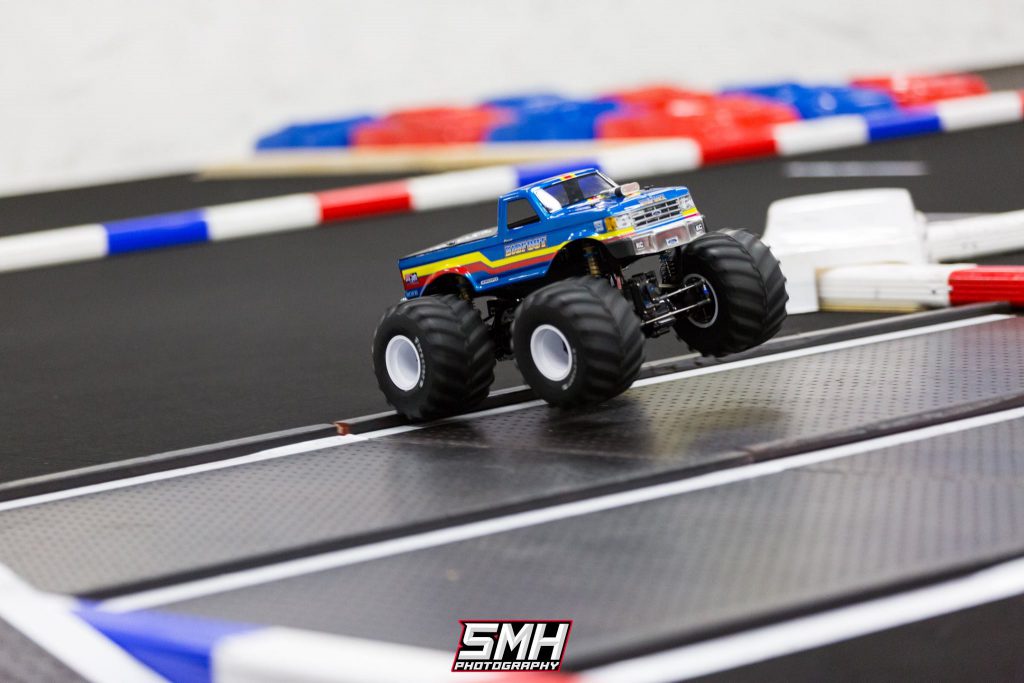 Photo credit goes to Stephen Hopkins of SMH Photography. Thanks for the dialed photos!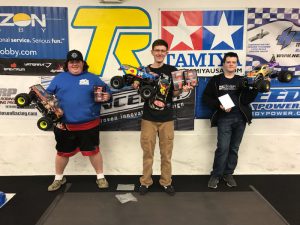 Open Modified A Main
1st – Stephen Hopkins
2nd – Sonny Santucci
3rd – Ethan Saunders
Mega Truck A Main
1st – Sonny Santucci
2nd – Ethan Saunders
3rd – Jayden Doyle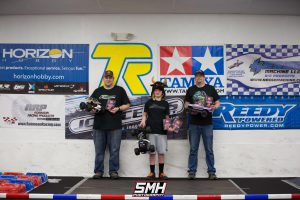 4wd Tuff Truck A Main
1st – Jayden Doyle
2nd – Chris Warnick
3rd – Daniel Clark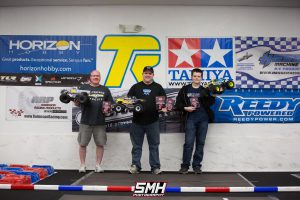 Stage 4 Monster Truck A Main
1st – Matt Stoltz
2nd – Tim Robertson
3rd – Ethan Saunders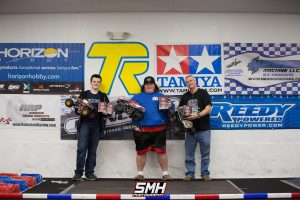 2.2 Shaft Drive A Main
1st – Sonny Santucci
2nd – Ethan Saunders
3rd – James Linnenbaugh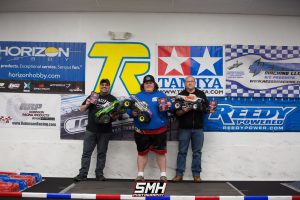 Stage 3 Clod Buster A Main
1st – Sonny Santucci
2nd – Dan Wyatt
3rd – Tad Goad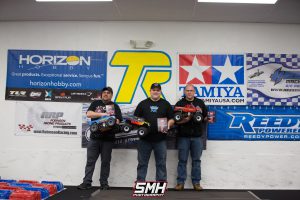 Stage 2 Monster Truck A Main
1st – Matt Stoltz
2nd – Dan Wyatt
3rd – Tad Goad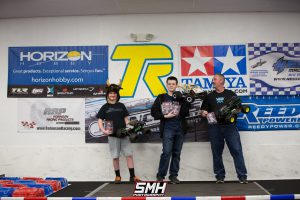 Stage 3 Shaft Drive A Main
1st – Ethan Saunders
2nd – Jayden Doyle
3rd – Charlie Buckland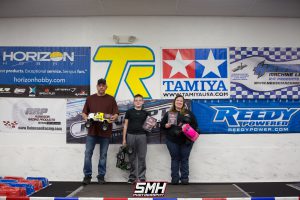 Novice A Main
1st – Nick Yuhas
2nd – Todd Savolta
3rd – Chrissy Warnick
Check out some Open Modified action…