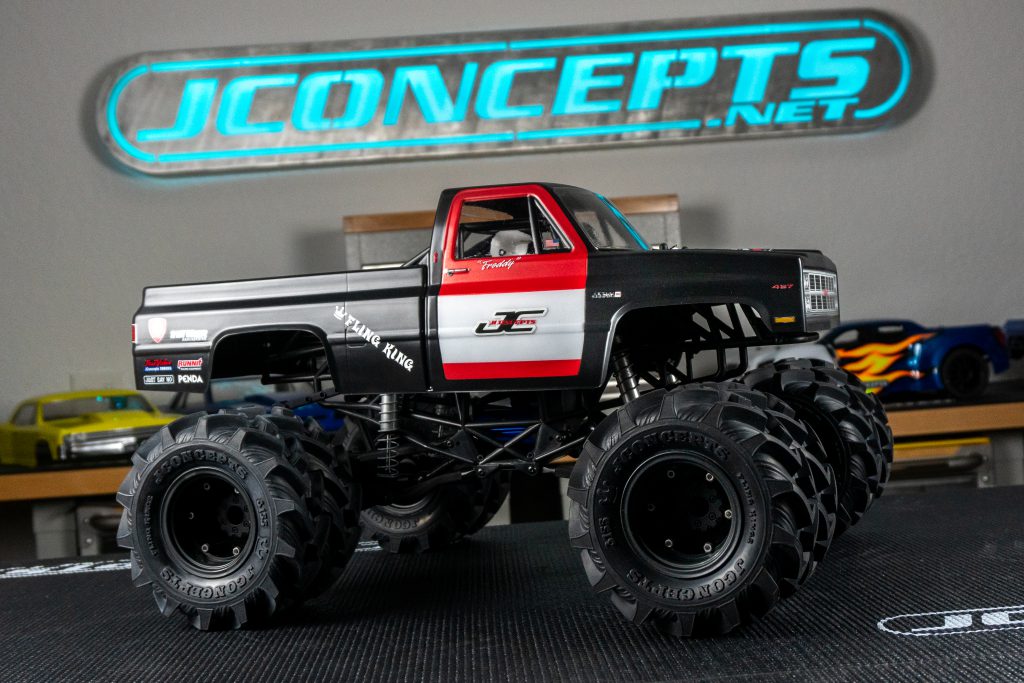 Part Monster Truck and part Mega Truck, this killer JConcepts Fling King Dually truck build possesses the best of both worlds in one radical package. With the growing popularity and interest in all things Mega Trucks, we've decided that now is the time to recreate the golden age of dual wheeled monster trucks but with a twist. Monster Mega Truck anyone?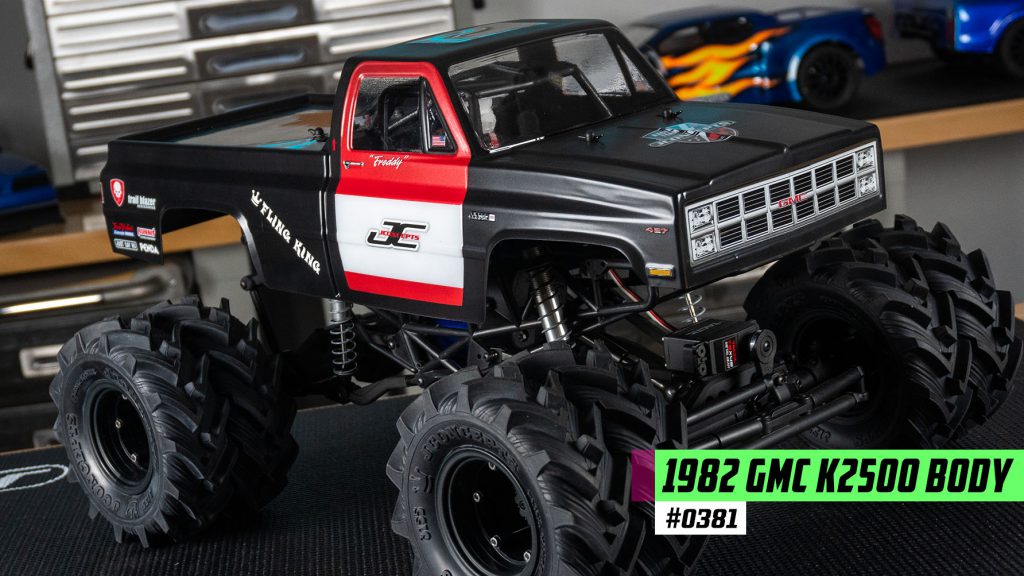 We first wanted to retrofit the build with an old-school classic body style and the JConcepts 1982 GMC K2500 ticks just about every box. Rugged, beautiful square body styling with mean as all heck looks, the K2500 with basher-style paint looks terrific and unique. Sometimes it's nice not to have everything come out so perfect and new looking.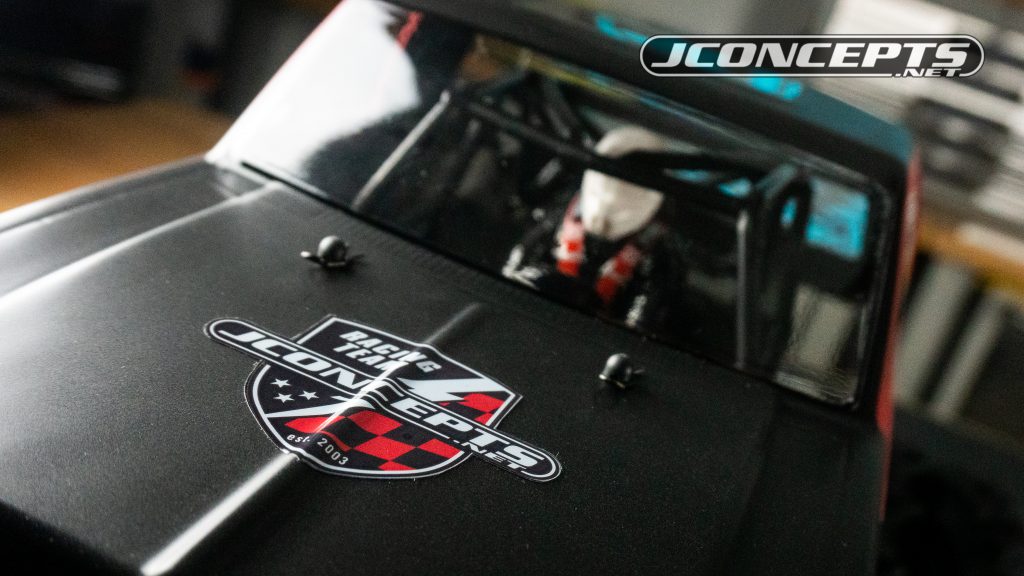 Small touches can go a long way like for instance, this red edition JConcepts Racing Team sticker that really adds a nice touch and crest-like emblem to the top the K2500 hood. In the end, it's the small things that really make your build stand out from the rest and remember that a lot of small effort can amount to something quite big in the end.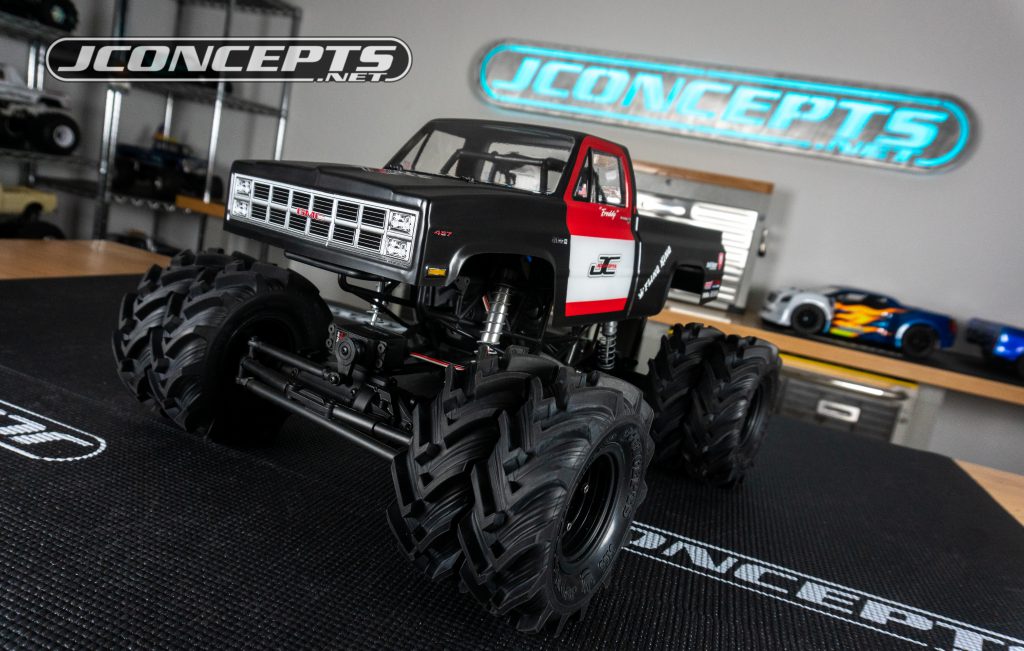 Taking the place of 1 single MT tire and wheel at each corner, the Krimson Dually setup mounts TWO Fling King tires to each corner providing mud slinging traction and a tire setup that's really going to live up to the name, Fling King. We can only achieve this build with the, soon to be released, Krimson Dually wheels so for those who are excited about building a Dually for yourself, the wait is almost over! The ETA is sometime this week!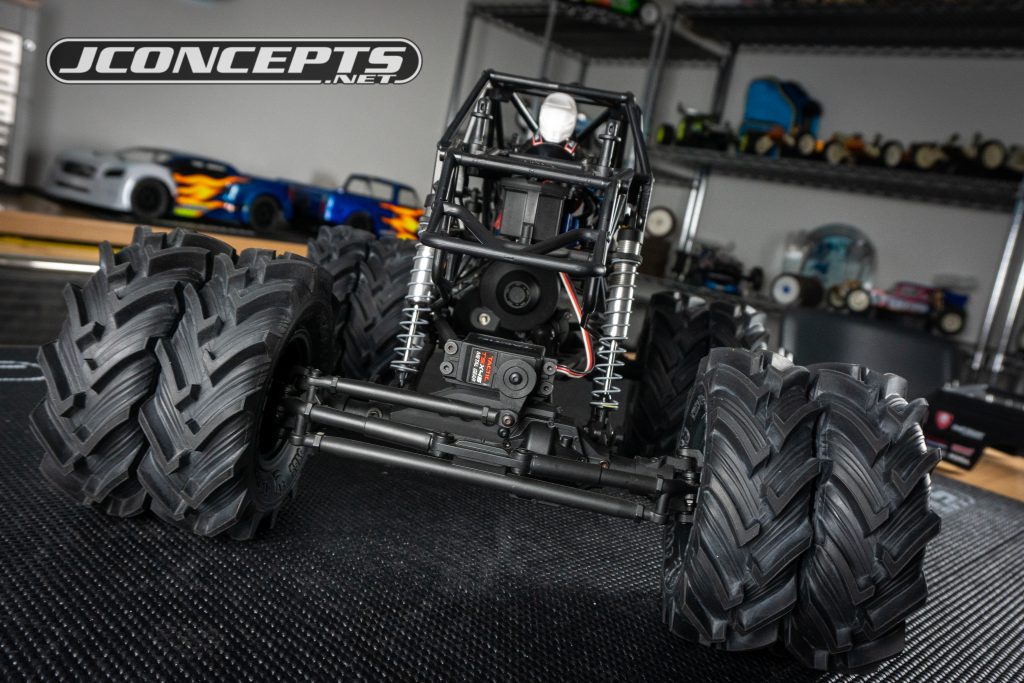 Taking off the body, we get to see the bare chassis, which is a very standard Axial SMT-10 Max D version, hence the black cage and not green cage of the Grave Digger version.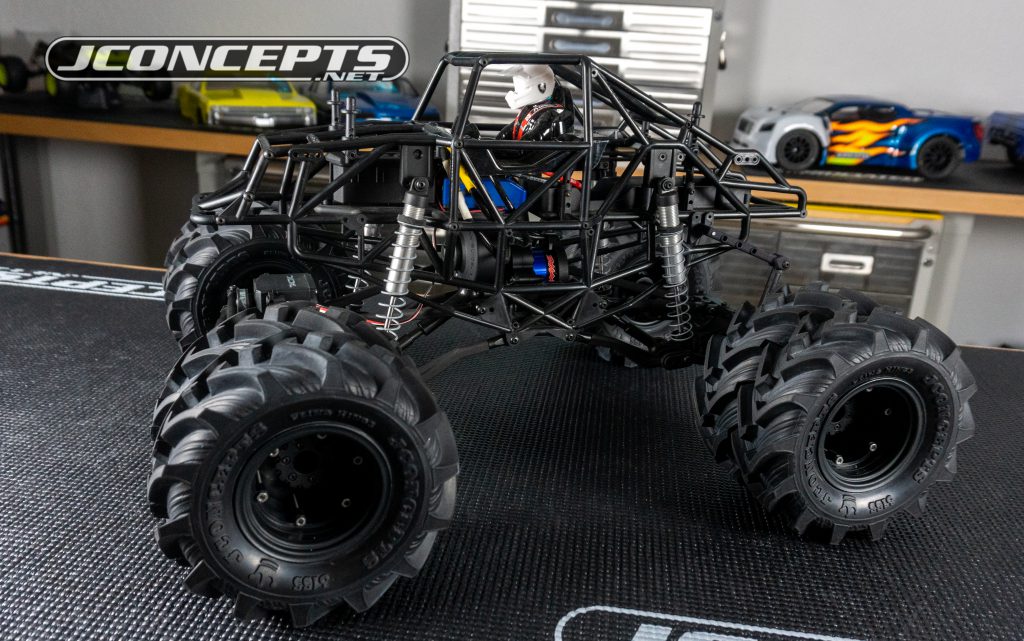 To build a Dually setup, you don't have to alter or modify much at all. The only real necessities are the wheels and tires, which allows you to mount up two Fling Kings to one set of wheels. Since the Krimson Dually Wheels will come with adjustable width wheel hex adapters, you don't have to worry about fitment and adjustability because we've got you covered.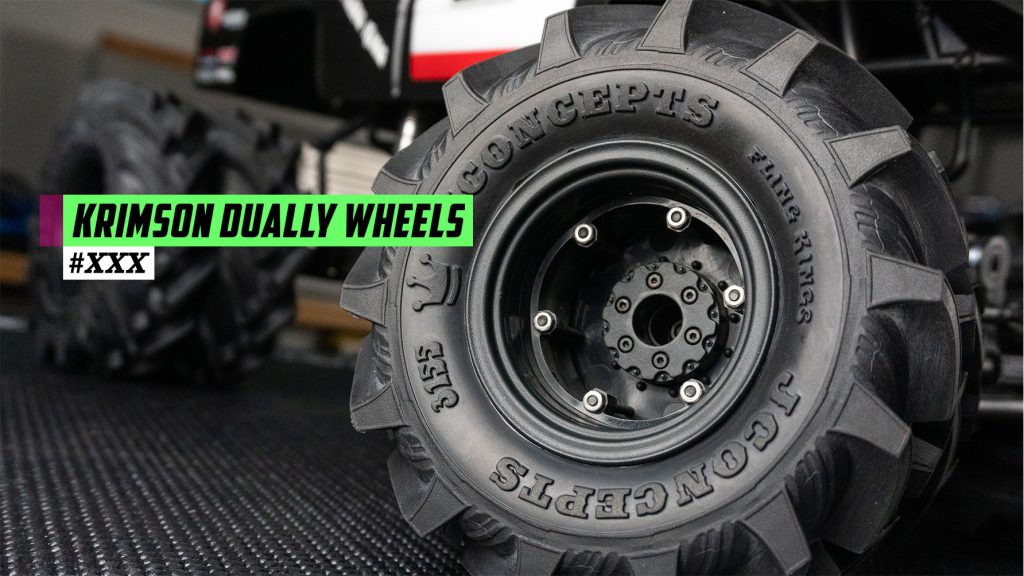 The Krimson Dually Wheels have been in the works for quite some time now and finally slated to be released sometime this week. They're built on a two-piece interlocking design that won't slip under heavy earth thumping power thanks to the sturdy steel hardware. Much like all of the JConcepts MT and Mega Truck wheels, (Tribute and Dragon Wheels), they include all of the necessary hardware and the bolt-in adapters for off-set adjustment to accomplish that perfect width and stance.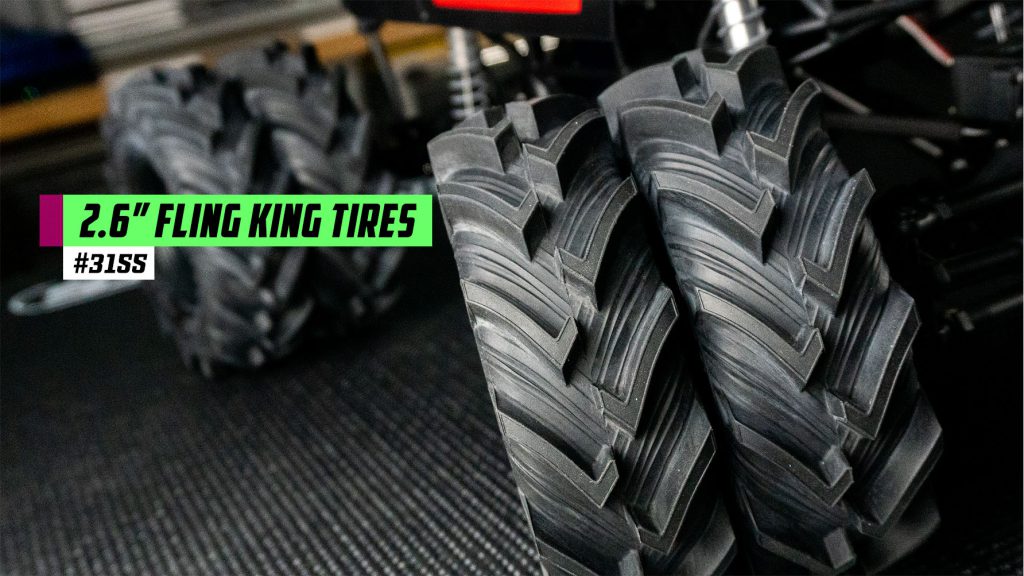 The highly praised JConcepts Fling King tires are really making a name for themselves in the open market landing themselves on some of the best Mega Truck builds around. Not only do they work like their supposed to and kill it in the mud pits, but the Fling Kings also have the look and detail to be a part of any award-winning master build projects. Now, doubled up for even more raw grip and sweet looks, the Fling Kings are better than ever. Are you interested in going Dually? Let us know your thoughts in the comments below.