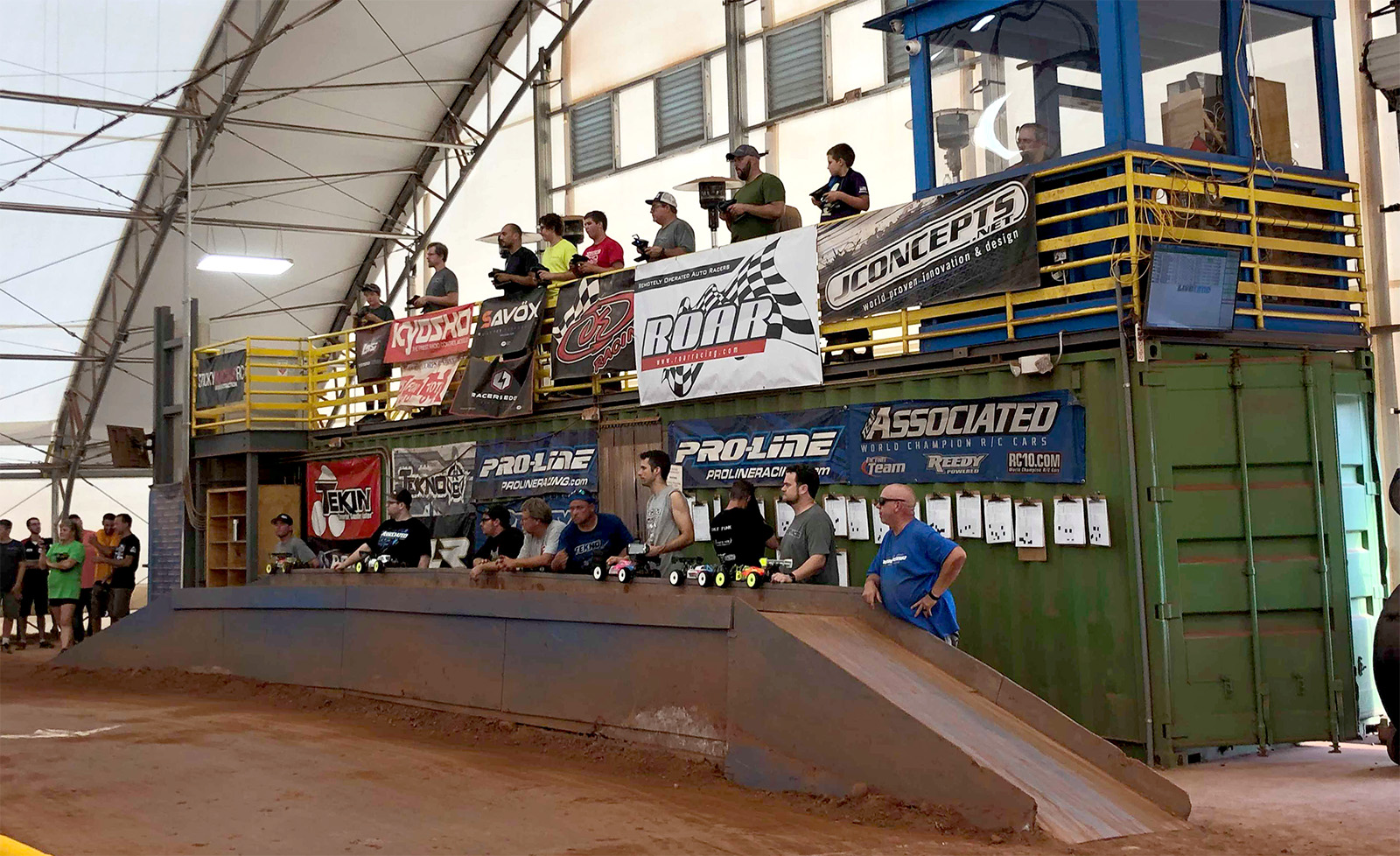 The ROAR National Championships is the biggest race of the year and just having wrapped up the 1/8th Fuel Nationals earlier in Hutto, Texas, it was time for the 2019 ROAR E-Nationals featuring most of the same top drivers competing for Ebuggy, Etruggy, 4×4 SCT, and Masters Ebuggy National championships. Of course, the heavy hitters were in attendance which is always going to make for a good show.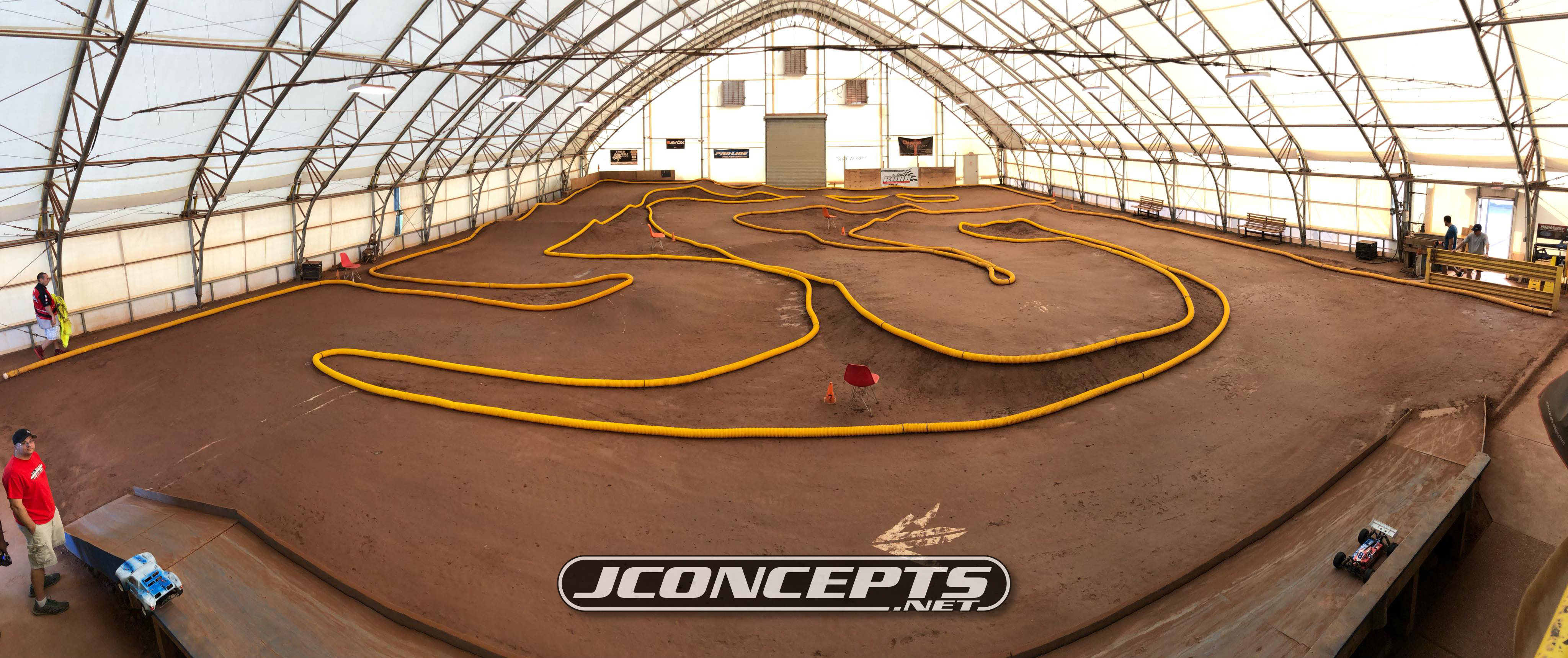 This year's track was hosted by Adrenaline R/C in beautiful Winchester, Virginia. The layout made use of the track space and was a very nicely put together layout that mixed fun and challenge. The racing was going to be very close on a tight layout like this and the mains definitely showed that. Regardless, the fastest drivers seem to always find another gear when they need it and at this race, the usual suspects were still there.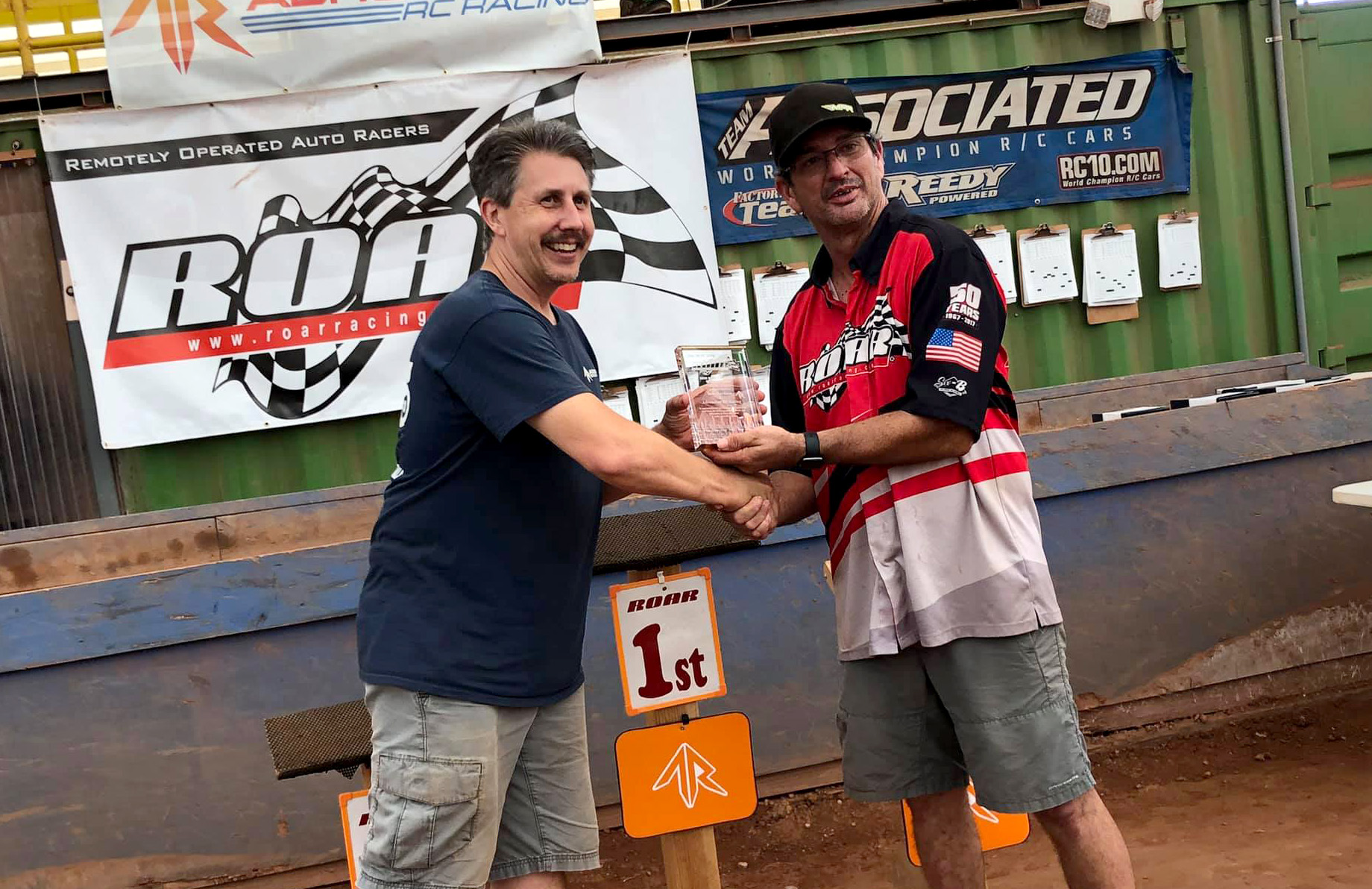 It's always a lot of work to host a big race and you always have to feel like you have to go above and beyond. Thanks to Seth Hardison for hosting the 2019 ROAR E-Nats and for the amazing work him and his team did over the weekend.
Ebuggy
It was a masterclass effort by Mugen Seiki/JConcepts' Ryan Maifield this year at the 2019 ROAR E-Nats as his flawless performance in A1 and A2 secured him another title defense in a class that he's dominated in recent years. On a tight track like this one, qualifying order was the most important and Maifield utilized his TQ spot to perfection. Ryan's closest competitor was JConcepts teammate, Spencer Rivkin. With a clutch win in A3, Spencer slotted himself 2nd on the podium to make it a JConcepts 1-2 finish and taking home 3 of the 4 1/8th National titles this year. TLR's Dakotah Phend had his trademark brilliant speed over the weekend and was able to wrap up 3rd overall after 3 intense mains.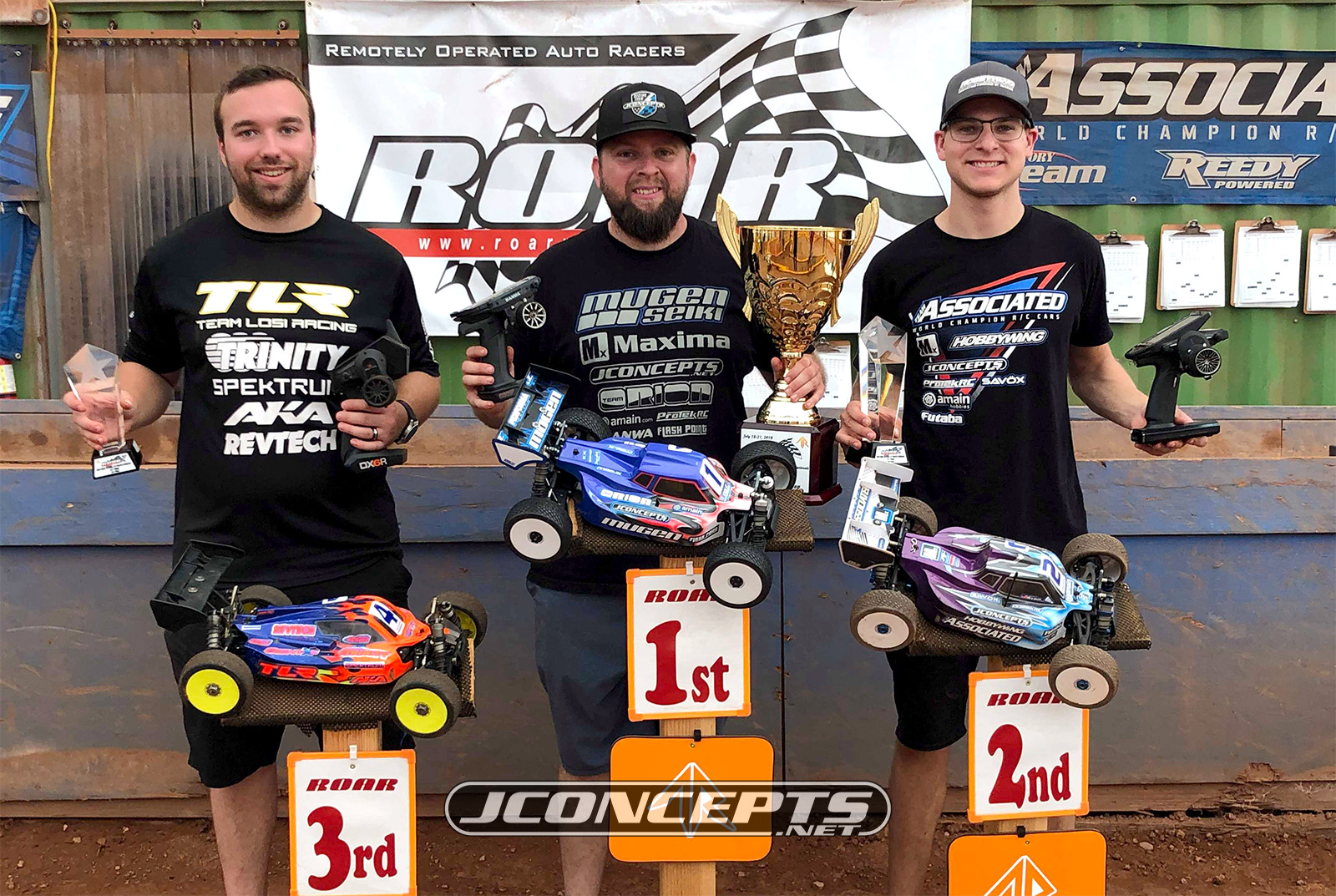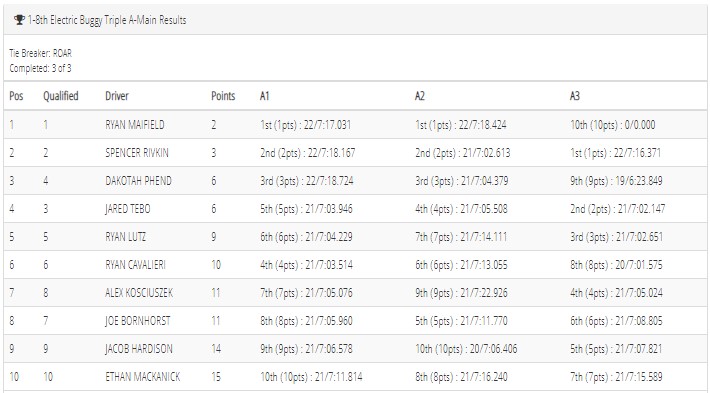 Etruggy
With an amazing job in qualifying, Tekno's Joe Bornhorst courageously earned the overall TQ to start out in front. In the end, the track position paid off greatly as it was nearly impossible to pass with the larger trucks. As the mains started, Bornhorst controlled the gap and delivered a tone to tone victory in both A1 and A2 to take his 1st national title. TLR's Dakotah Phend definitely had the speed to contest for the win, as he won A3 to lock up 2nd with Maifield finishing 3rd overall with his best scores of two 2nd place finished in A2 and A3.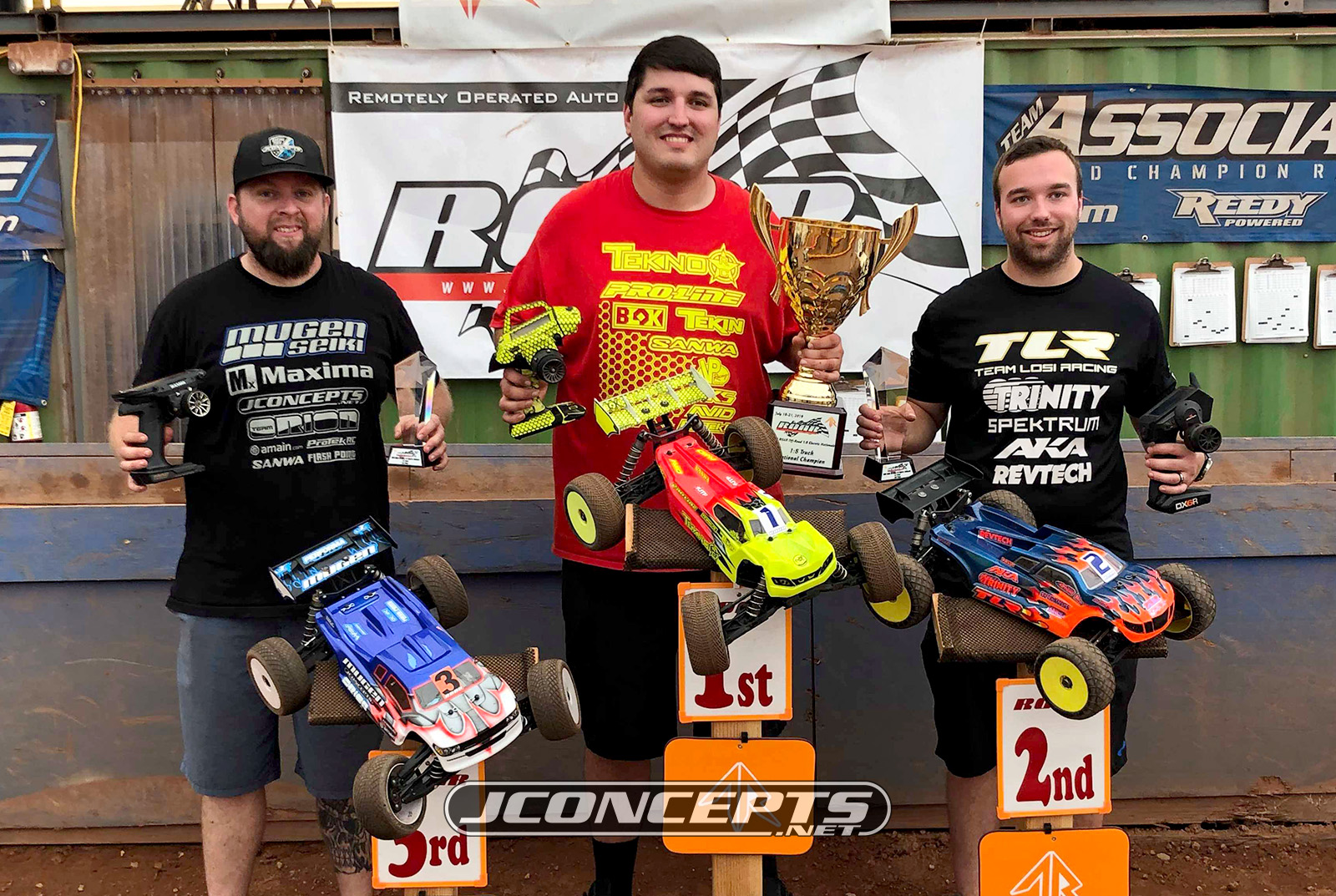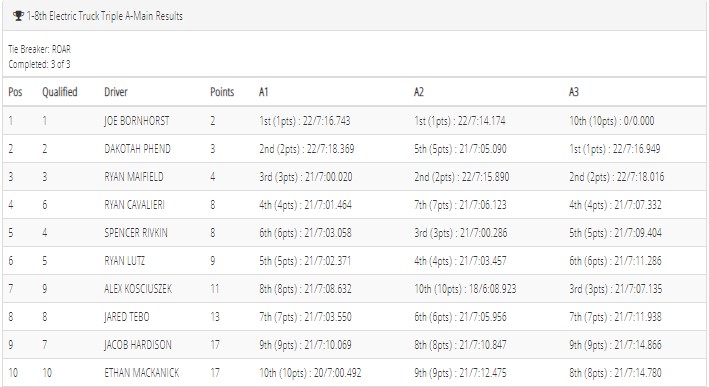 Masters 40+ Ebuggy
Congrats to James Henry on a spectacular comeback win. After a DNF in A1, James bounced back to win A2 and A3 and to wrap up the overall championship in clutch fashion. Ronald Gereshenski finished 2nd in A1 and A2 to end up 2nd overall with Kevin Mummah taking the last spot on the podium.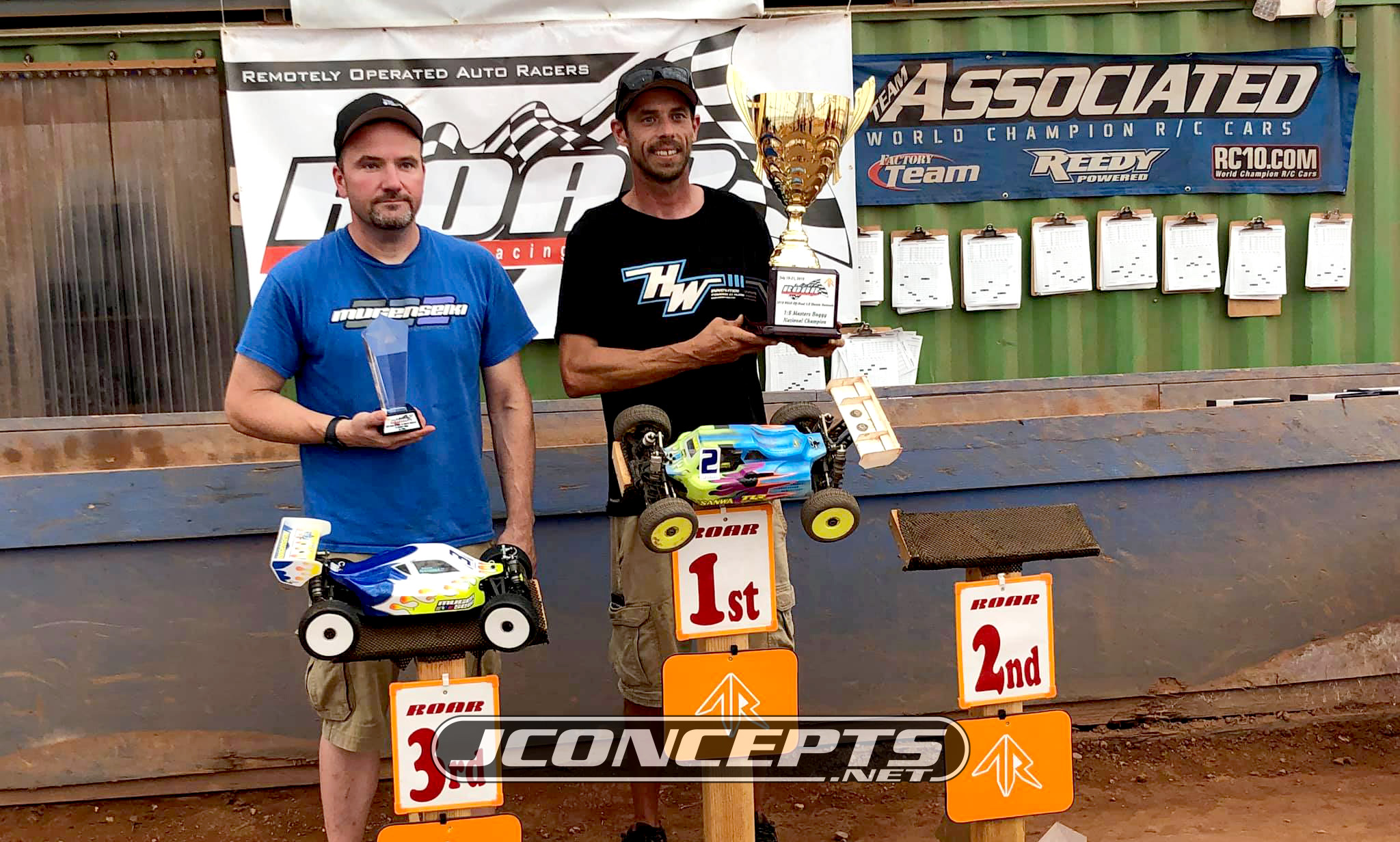 ++ Winning Product Used by Ryan Maifield ++
With 5 consecutive wins, you can definitely say that Ryan Maifield has Ebuggy on lockdown, especially when it matters most. The gear Maifield uses is very specific and has to pass his personal test before he considers it a part of his repertoire. Here's what he used to number 5!!!
Pro Ebuggy National Champion – Ryan Maifield
Videos from the event.
Ebuggy A1
1/8th E-Buggy A1 from the ROAR Nationals at Adrenaline Raceway in Winchester, Virginia.

Posted by JConcepts Inc on Sunday, July 21, 2019
Ebuggy A2
ROAR 1/8th E-Buggy A2 from Adrenaline Raceway in Winchester, Raceway.

Posted by JConcepts Inc on Sunday, July 21, 2019
Ebuggy A3