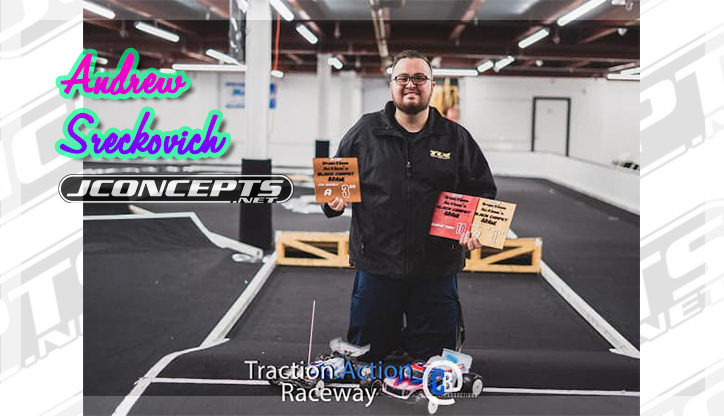 Getting dialed in last weekend at the 1st Annual Black Carpet Brawl hosted by Traction Action RC Raceway, team driver Andrew Sreckovich grabbed the win in 13.5 Stadium Truck and finished respectfully in 3rd place in the ultra-competitive 17.5 2wd Stock Buggy class. Andrew was locked in on the JConcepts Twin Pins and Swagger combo, which we're starting to see more of these days from the team guys. Great to see Andrew make the #WinningWednesday post!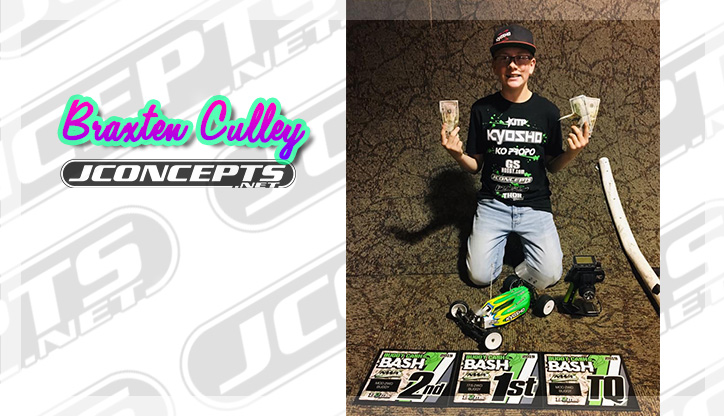 What an amazing weekend for young Braxten Culley last weekend as he attended the Cash Bash Race hosted by NWA Raceway in Rogers, AR. With pressure and money on the line, Braxten just did his thing, had a great time, and came away with the TQ in 2wd Modified and finished 2nd overall! Despite it being nearly 5 years for Braxten to race 17.5 2wd, he came away with the win and brought home $400 cash! The best part is, he used 1 set of Swagger and Nessi Tires for 3 qualifiers and mains no problem!! Amazing job Braxten and keep up the good work and positive vibes!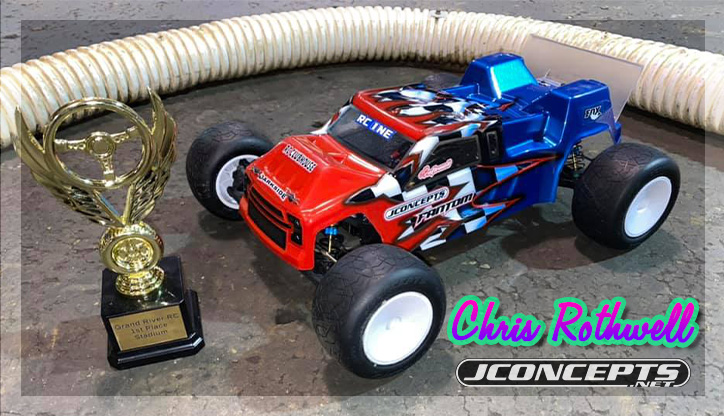 Getting trophies for your finishing results is surprisingly rare in RC racing these days and it puts a smile on our face to see a photo like this. Great job by Chris Rothwell as he entered the GRRC Trophy Race using gold compound Octagons and scored the TQ and won the Stadium Truck class! Rockin' and rolling just at the Fall INS9!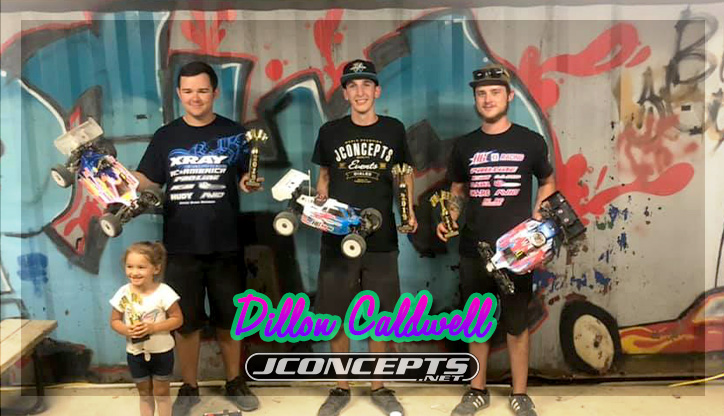 It's never an easy race at any Regional Championship no matter where you are, but making it look easy last week was JConcepts', Dillon Caldwell. Having a great year, there's definitely been a lot of improvement in Dillon's racing and it shows. Congrats to your 2019 1/8th Region 9 Nitro Champion, Dillon Caldwell! Region 9 Championship winning tire? JConcepts blue compound Blockers!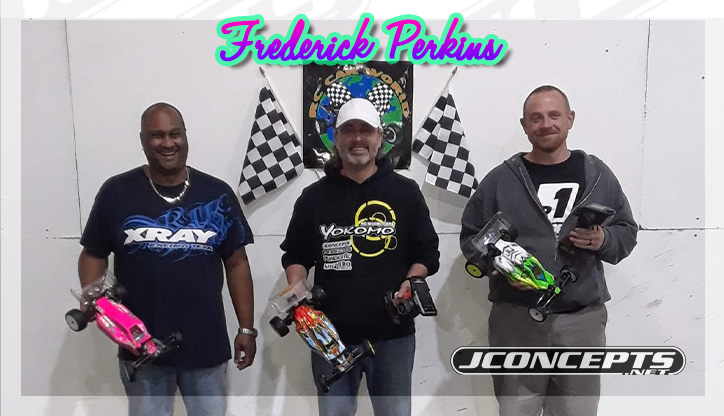 Club racing is the core of RC racing. If you ever want to be a good racer, you must practice your craft. Racing his way into 1st place after qualifying 3rd, Frederick Perkins scores the W once again on the rug. This time, Frederick ran the Swagger front and Nessi rear combo and found it to be .3 seconds faster than the Swagger/Pin Down he ran last week. Sweeet!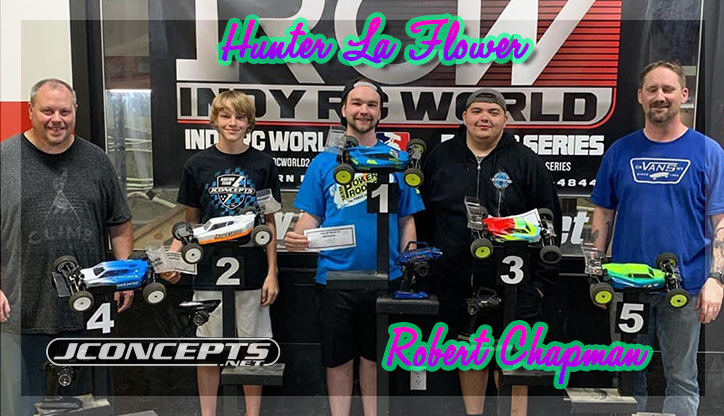 With this win, it's now a total of 1 month straight of 2wd Tuesday Night domination for Hunter La Flower at Indy RC World. Racking up the wins, the all blue P2 body matched with Aqua compound Dirt Web fronts and Aqua Ellipse rear tires are unstoppable in the talented hands of Hunter. Also making the podium is the oh so versatile, Robert Chapman finishing in 3rd.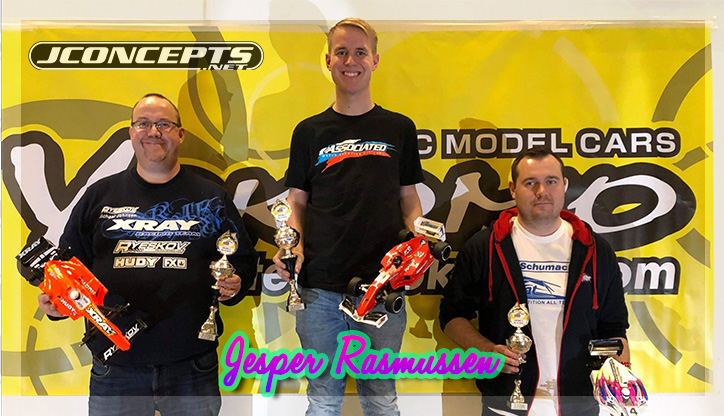 One racer that definitely has an array of driving skills is Denmark's, Jesper Rasmussen. From all surfaces and just about anything 1/10th scale, Jesper completes the perfect F1 weekend at the 2nd round of the  Danish Championships at Vejle Mini Race. With all TQ's and a win in the main, Jesper is definitely looking on track to secure the overall in the Danish Championships.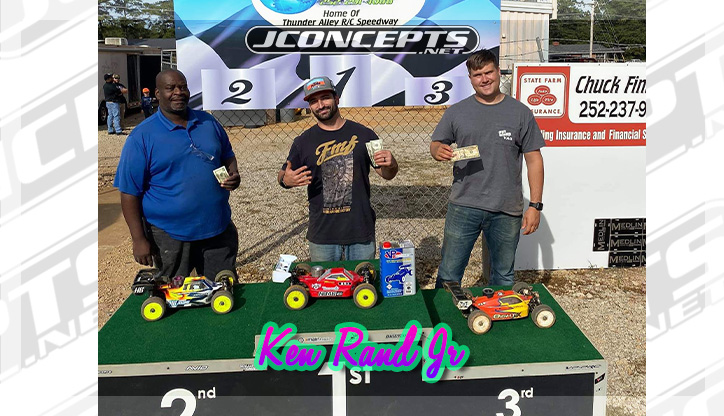 Having his eyes locked on to the prize, (prize money that is), Ken Rand Jr. gets the win in the Nitro Buggy class at the World of RC Parts' Cash race hosted by Thunder Alley. Providing him the grip needed to secure the win, green Stalkers were his tire of choice for the long, grueling A main.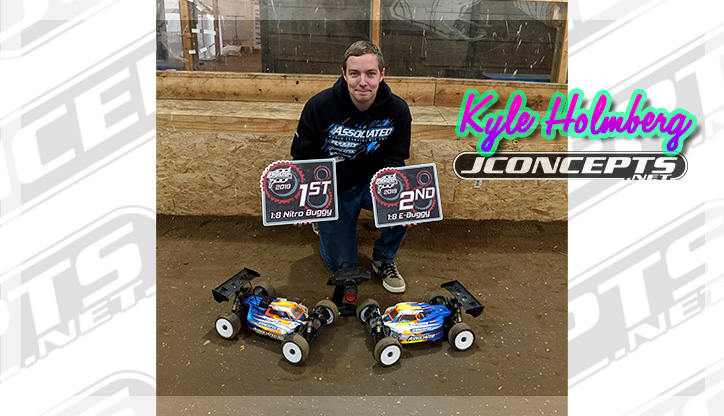 After a long 6 race series that traveled all over Minnesota and breeched into Wisconsin, the 2019 MNRC Series comes to an end and Kyle Holmberg emerges as your Pro Nitro Buggy Overall Series Champion! As an added bonus, Kyle also finished out the Ebuggy class in 2nd place! Congrats Kyle and we're super stoked for you. #EllipseTires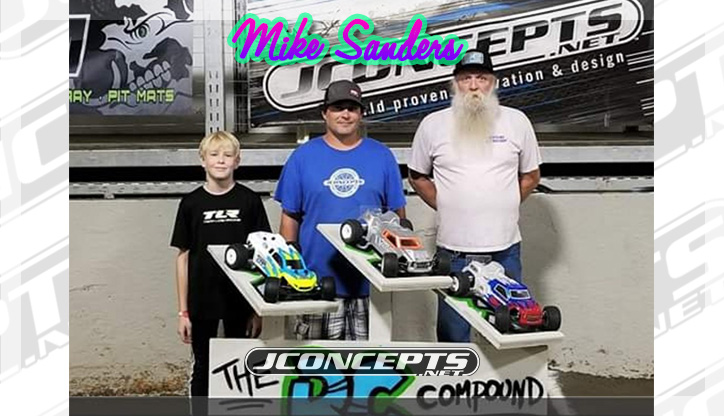 It's always a good time to go race, but to do it with your two sons would be epic. Mike Sanders and his two boys, Carson and Caden, went racing together and had a blast. Mike finished 1st in Stadium truck, 3rd in 13.5 4wd, and 9th in Pro Buggy. This is what's so great about this hobby… family and fun can be had in one.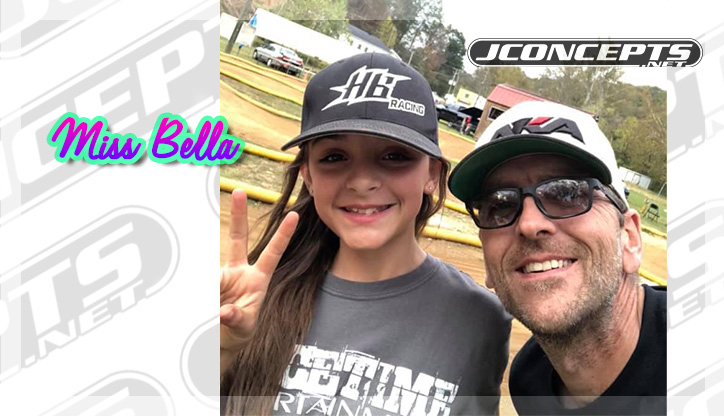 Amazing things can happen when you fuel your passion with hard work, check out Bella's story for a perfect example. She says, "So this just happened guys!!! (See attached post) AND….not only did I beat him… I lapped him. 😁 (he left that part out) 🤣🤣. This was certainly one of the highlights of my life since I've begun racing. I feel like I've just won a gold medal in the Olympics lol. He gave me my very first medal at my first race I ever ran and I keep it hung beside my bed. Sometimes I bring it to my races and wear it for good luck. Steve has been one of my biggest inspirations in RC and has given me a crazy drive with this bet we set. I can't wait to see him priss around the track (hopefully next week) in his pretty little dress." Bella's bet was Steve was if she were to win, he'd wear a dress to the track…. How awesome is this? Congrats, Bella and keep on going forward and upward!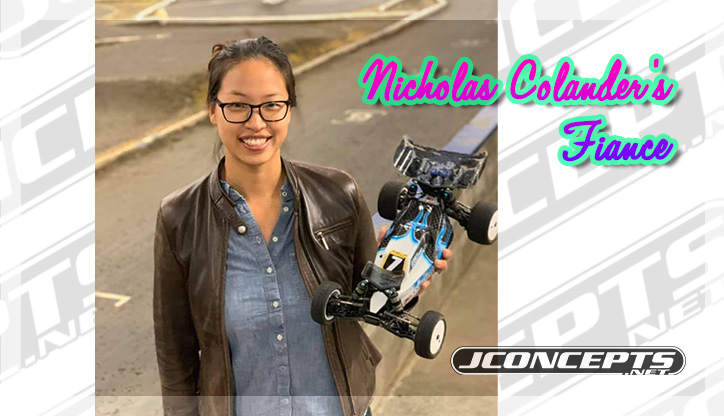 Team driver, Nicholas Colander, brought his fiance to the track where she studied while he raced. To her surprise, Nicholas handed her the radio literally seconds before the start of the Novice A main and of course, with ZERO practice. No worries b/c she's a natural and ended up with the win making her first #WinningWednesday appearance on her first try at racing. Now, Nick just has to join his fiance and make one too!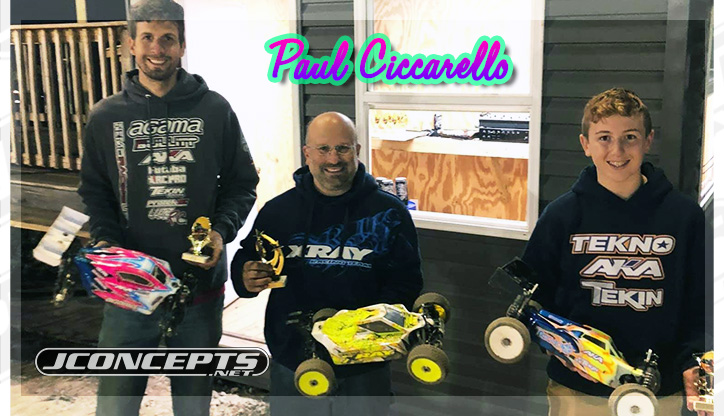 Saaay whaaat? Paul got the win at the Night of the Living Nitro hosted by Beans RC. Check out the size difference between him and Lutz in their podium photo!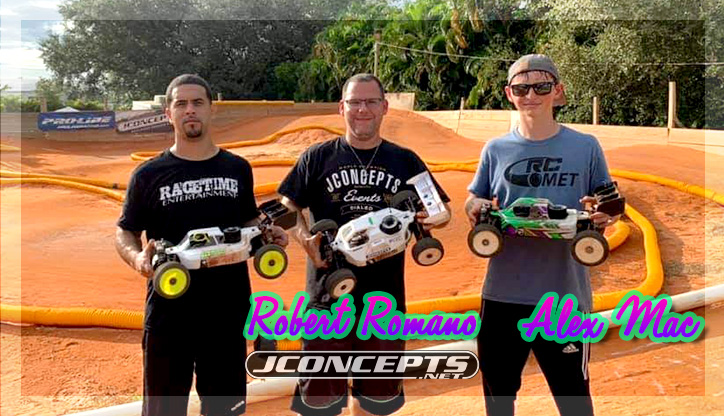 Using the super grippy JConcepts Teazers on his new Tekno NB48 2.0, Robert Romano set the TQ and took the win at round 4 of the South Florida Off-Road Series. Alex Mac also made the podium in 3rd!
Tyler Johner is preparing himself for the biggest race in his area, the JConcepts Midwest Carpet Championships aka round 4 of the NCTS! Less than a week away, he's doing all he can and is looking mighty fast as Tyler took the win last week in 17.5 2wd and 13.5 4wd Buggy! Twin Pins, F2 body, High Clearance wing, and Aero front wing made the winning package for Tyler's Team Associated rides. See you soon Tyler!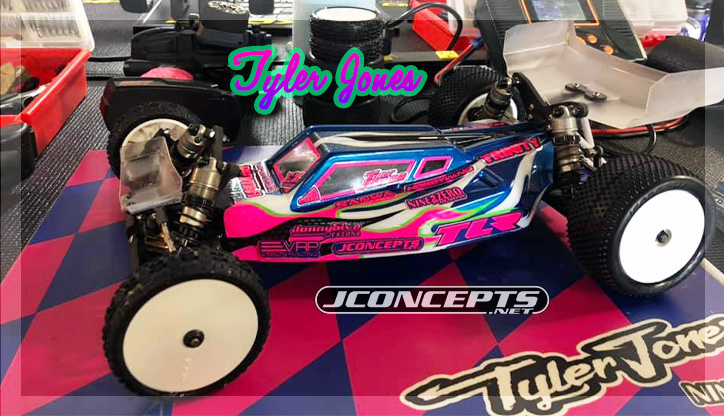 Always impressive, Tyler Jones delivers another solid performance, but this time on carpet at EN Hobbies' newly remodeled carpet track. Out with the old and in with the new! Quickly getting adjusted, Tyler set the TQ and took the win in 2wd Modified using Swaggers and Pin Down rears along with the S2 body for the aero advantage.