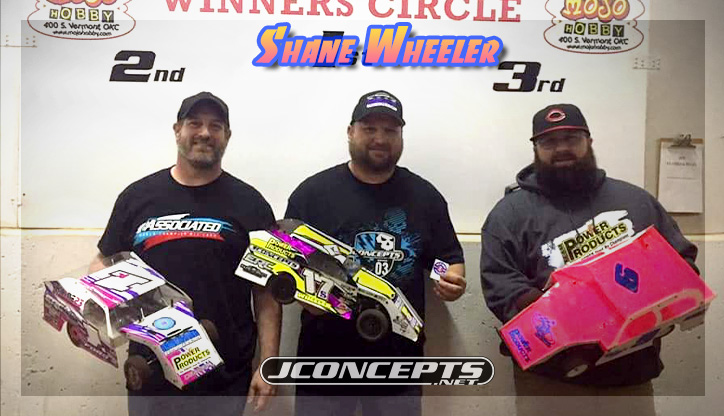 Congrats to Shane Wheeler on making the winner's circle as he finished 1st at Mojo Hobbies' dirt oval club race. If you haven't tried dirt oval yet, it's definitely not as easy as it looks so congrats to Shane on a job well done!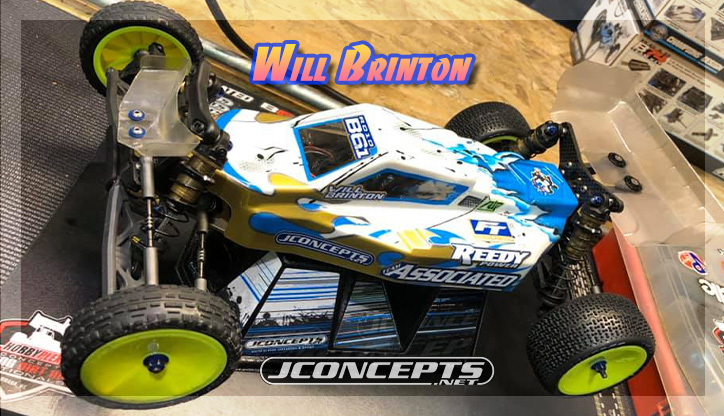 Our man, Will Brinton, was new to carpet racing just a few months ago, but is now the man to beat! That's what skill, dedication, and hard work can get you. With 5 TQ's and 4 wins at Hobbyplex's ProTek Carpet Off-Road Racing Syndicate, Will is in full control with a hefty points lead in 2wd Modified! Keep on keepin' on brother!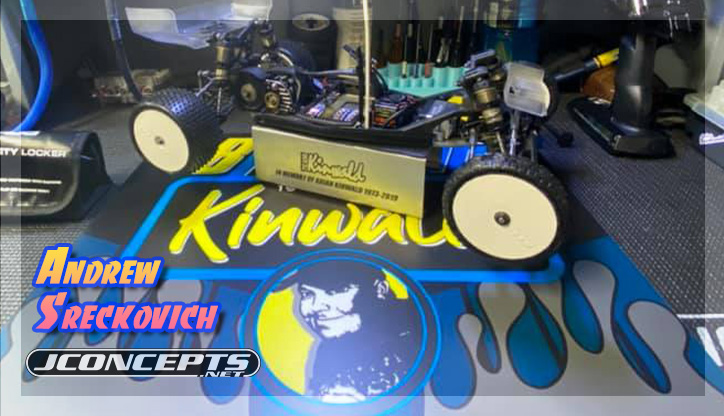 It was a killer night of racing for Andrew Sreckovich, as he cleaned up during last Friday's club race at his local track. Andrew used the Swagger fronts and Twin Pin rears to set the pace and took the victory in the 17.5 2wd class. Nice job Andrew and love the pit board. Rest in peace BK! Legend!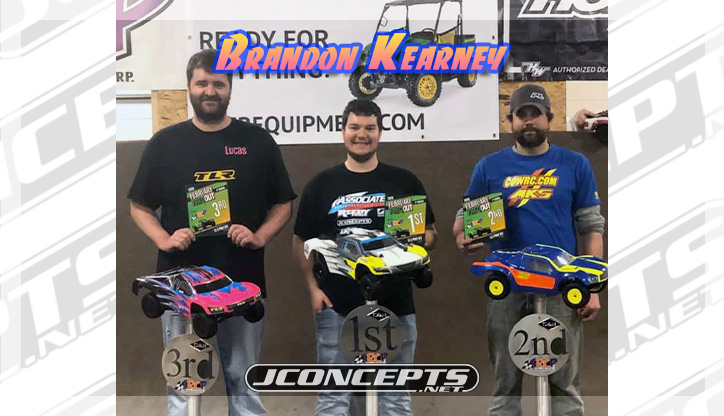 It's great to hear good news from Brandon Kearney as he's been on quite a roll lately. Attending the Spencer Radio Control Park's February FreqOut race, Brandon raced 3 classes and finished 2nd in 2wd and 4wd, but won the 13.5 SCT class. Once again, the Swaggers and Nessi tires made the podium in 2wd and 4wd while the Swagger and Pin Down combos got the 'W' in SCT! Keep that roll going, Brandon!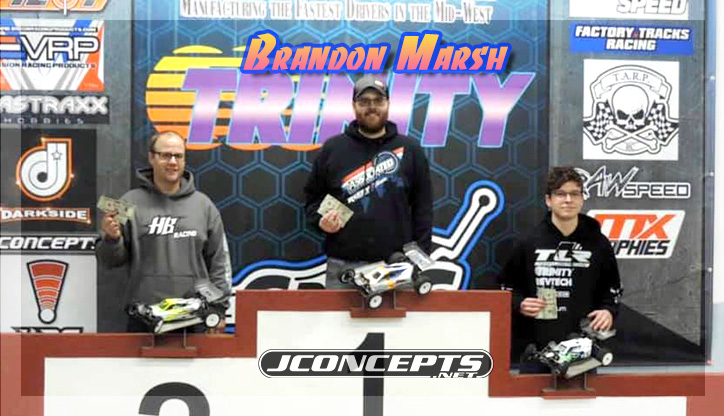 Brandon Marsh is one fast dude. As a veteran of the hobby, he's definitely one of the most versatile drivers out there. While racing at this local winter point series hosted by the Ohio RC Factory, Brandon set the TQ in both 17.5 2wd and 13.5 4wd and ended the weekend with double wins. Rock and Roll buddy!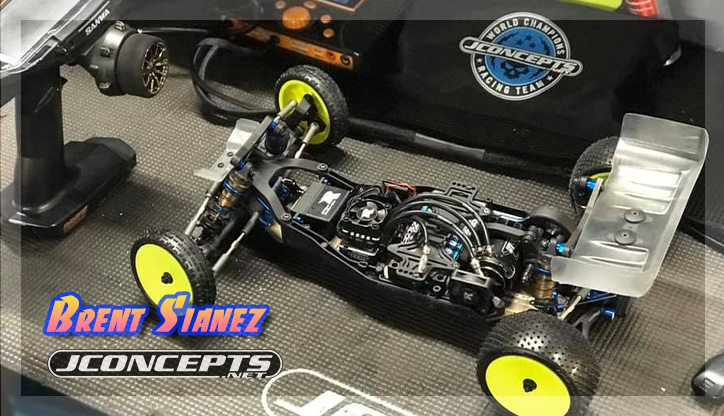 Club racing is an important part of going fast as it keeps your skills sharp and ready to dice for the win. Last week, Brent Sianez put on a clinic at his local track, RCHR in Connecticut with his new B6.2 and was damn impressive. Brent set the TQ, got the win in mod 2wd, and helped out racers with their new 2wds too. Nice work Brent!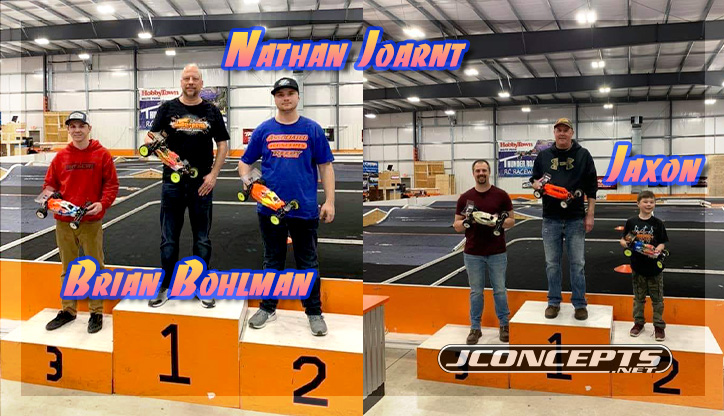 Not only did Brian Bohlman finish 1st in 2wd, but Brian's son Jax also made the podium with a killer comeback effort. Here's what Brian had to say about his race weekend, "Top 5 cars in both 2wd and 4wd all on Swagger and Twin Pins! I was able to pull off a win in 2wd and 2nd in 4wd. The best part of all was my 9-year old son, Jaxon, charging from back of the pack in sportsman and battled for the lead and happily finished 2nd! He is leading points in sportsman and I am leading points in 4wd:-) It's all about building the next generation of young racers:-) Thank you for all the great products!" You're absolutely right Brian, it's about the next generation.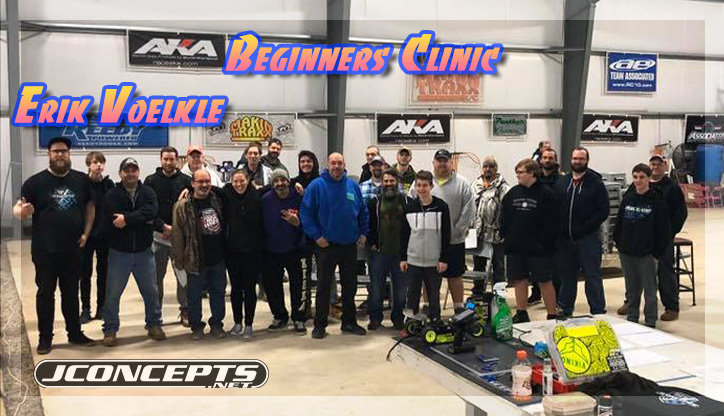 One of the best news we've heard this week comes from team driver, Erik Voelkle. Instead of racing last week, he held a Beginner's Clinic at MakinTraxx RC and wow, what a success! There were a ton of new faces and interest in racing RC cars and definitely more of what the hobby needs. Erik covered important topics like tools, checking camber, ride height, and basic set up help for the ones with some experience. He also added, "We also set up small cones on the track to follow the "perfect" line on the track. Pits were full all day with people trickling in and out all day! Really stoked on this clinic! People are already asking when the next one will be." Erik, you were born for this!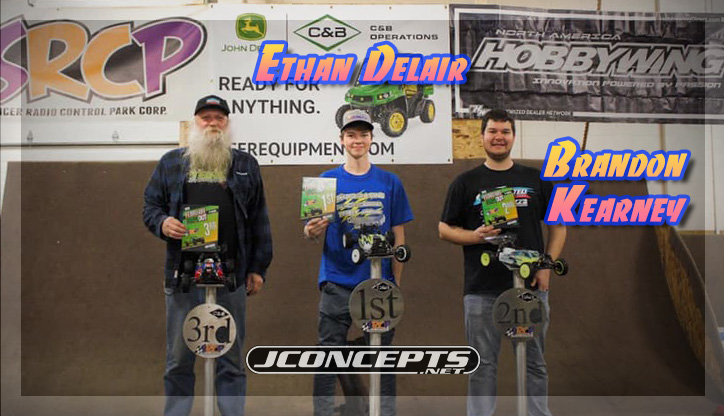 Congrats to Ethan Delair on his amazing weekend at the 4th Annual FreqOut race as he put 2 out of 3 cars on the podium with a terrific win in 4wd Modified! Brandon Kearney also had a great weekend in 4wd modified finishing 2nd in 4wd representing JConcepts. Great job team!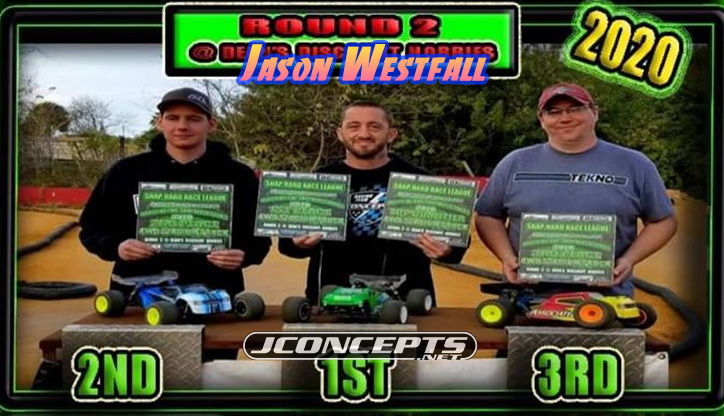 Attending round 2 of the Snap Hard Racing league, Jason Westfall put the hammer down in the 13.5 Stadium Truck class with a truck he borrowed from a buddy and took 1st place! FYI, Jason has never run a stadium truck before so great job on the TQ and win. Double Dees doing work!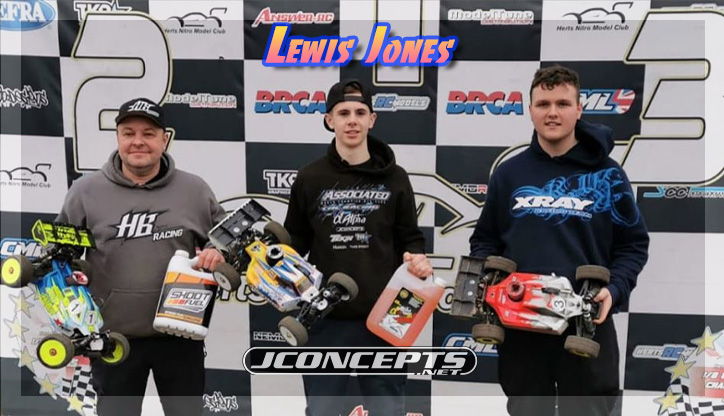 Another fantastic weekend for JConcepts' rising UK star, Lewis Jones. Using green compound Stalker tires, Lewis didn't get the TQ, but that motivated him even further to grab the win. After 2 corners, Lewis jumped to the front and in the words of Scotty Ernst, was "checked out gone." Keep it up Lewis, eyes on the prize!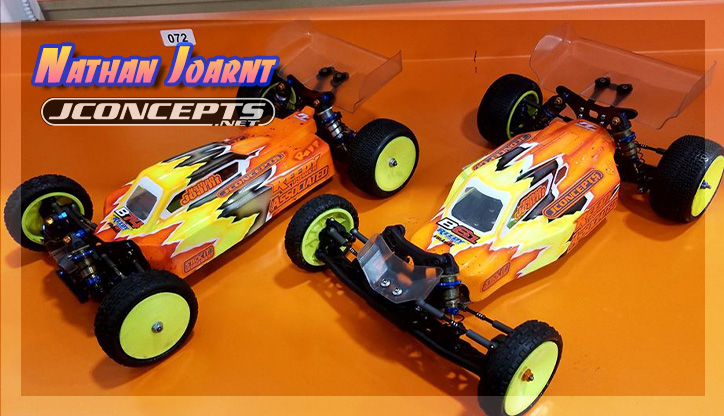 Making moves lately is JConcpets' Nathan Joarnt. You can definitely tell that Nathan's got the passion for racing and is improving every time he hits the track. Making his presence felt, Nathan raced last week at Thunder Road RC during a Friday night club race and took 1st place in 2wd stock buggy while also setting the TQ to cap off an amazing race effort. Not stopping there, Nathan also got the win in 13.5 3 4wd adding another win for Swagger fronts and Twin Pin rear tires. It also looks like Nathan is a pro with the camera b/c look at that killer photo!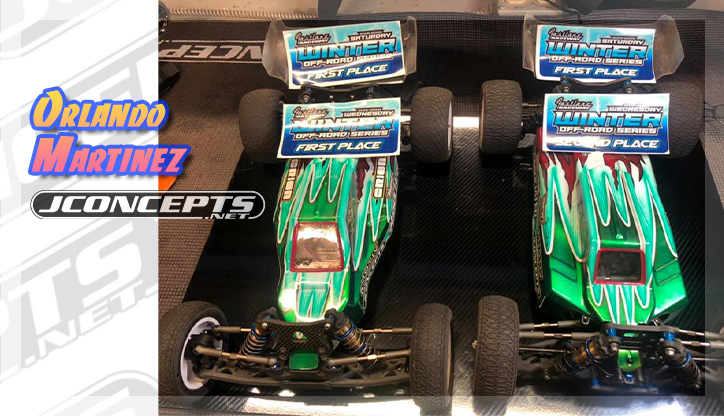 It was another amazing week for Orlando Martinez as he cleaned up at his winter points series hosted at Fastlane Raceway. Doing the doubleheader, Orlando raced on Wednesday and Saturday finishing 1st in 2wd on both days while getting 1st and 2nd in 4wd. Now that's one amazing race week! Congrats Orlando on your killer accomplishment.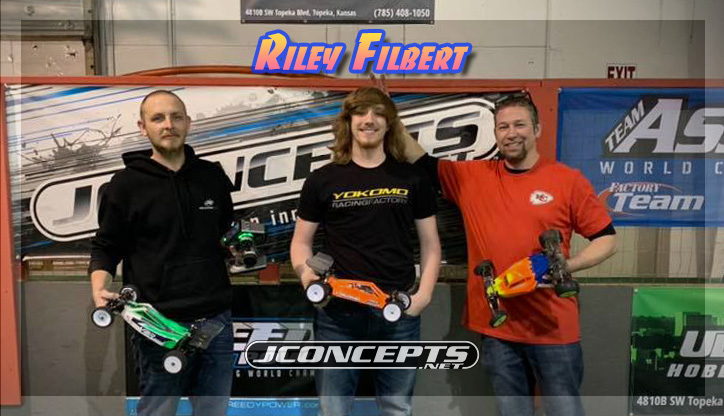 It's always great to see Riley Filbert on the podium, as he's got some serious speed. Coming back from a short break, Riley attended round 6 of his local point series race at Ultraline and set the TQ and took the win in 2wd. Riley maximized his success using Swagger fronts and Nessi rear tires. Orange is his color, as you can see on his P2K body.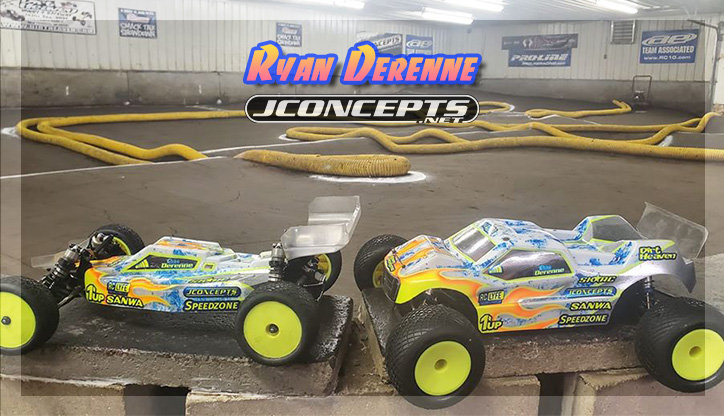 The dedication of Ryan Derenne is unmatched as he just loves racing and it shows. Congrats on his TQ and win in the stadium truck class and we gotta say, his paint looks awesome on the Finnisher truck body. Ryan's winning tire of choice was the silver Ellipse tires for stadium truck. Nice job Ryan, let's keep it rollin'.