Last weekend Mills Pond R/C Speedway in Fort Lauderdale, FL was the host to the inaugural BuggyMania. This was the first TheDirt race produced by Joey Christensen & the Dirtland Factory on the East coast. The schedule for this 1/8 off-road race was practice on Friday, 3 rounds of qualifying on Saturday, & all the mains on Sunday. For the A Mains, the electric classes used a AA format which each main consisting of 8 minutes, while the nitro vehicles all ran a single 30 minute main. The race had a great turnout with 143 entries & there were several classes to compete in:
Nitro Buggy: Open & Pro
Nitro Truck: Open & Pro
Electric Buggy: Open & Pro
Electric Truck: Open
40+ Nitro Buggy: Open
40+ Electric Buggy: Open
The JConcepts race team was in full force that weekend providing on-site support & laying down the fast laps on the track. When the weekend came to a close the JC team was able to take home 5 wins! Let's check in with each winning driver to see what products they used & how they felt the race went.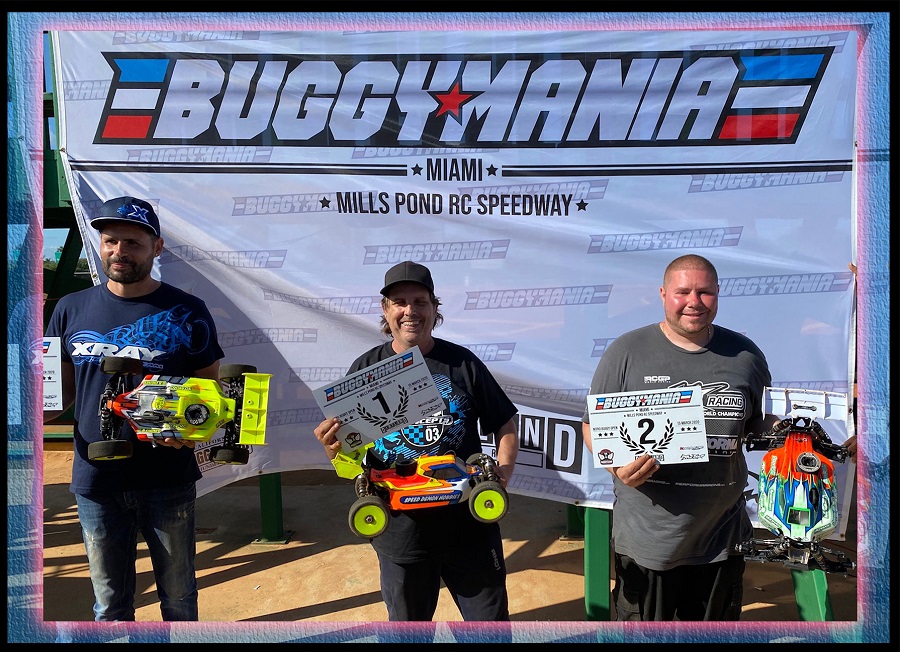 Luis Perez – Open Nitro Buggy
Blue Diamond Bars
S15 body
Mono wheels
Finnisher wing
"My Mugen gas buggy was good all weekend. I used Blue Diamond Bars for the main."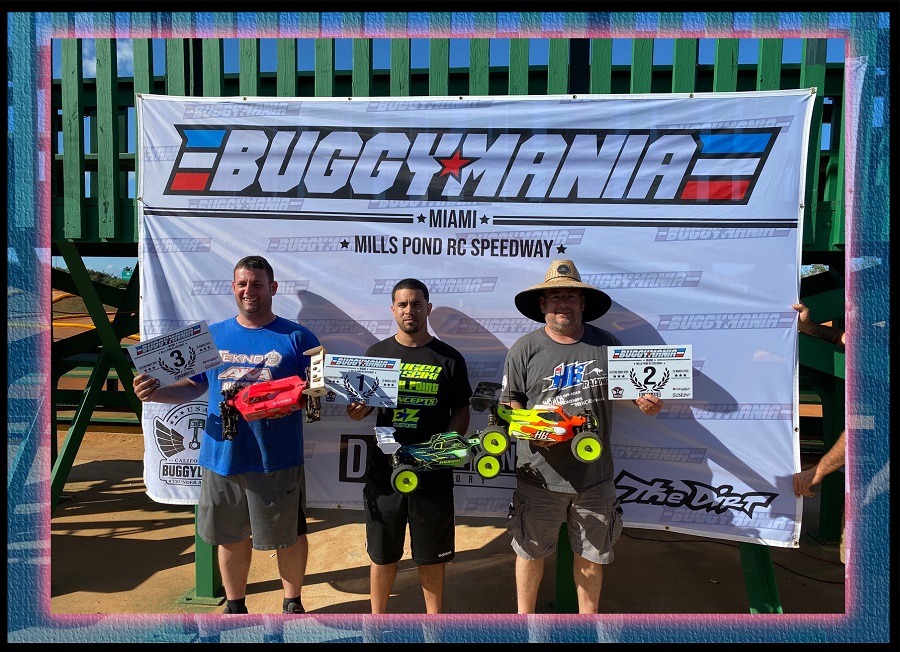 Nelson Garcia – Open Electric Buggy
R2 Teazers
Mono wheels
S15 body
NEW F2I wing
"My ebuggy felt really good throughout qualifying on Aqua Detox. In the mains I decided to go with R2 Teazers which also worked really great. I was able to put down a solid run in A1 and finish 1st which ended up giving me the overall win!"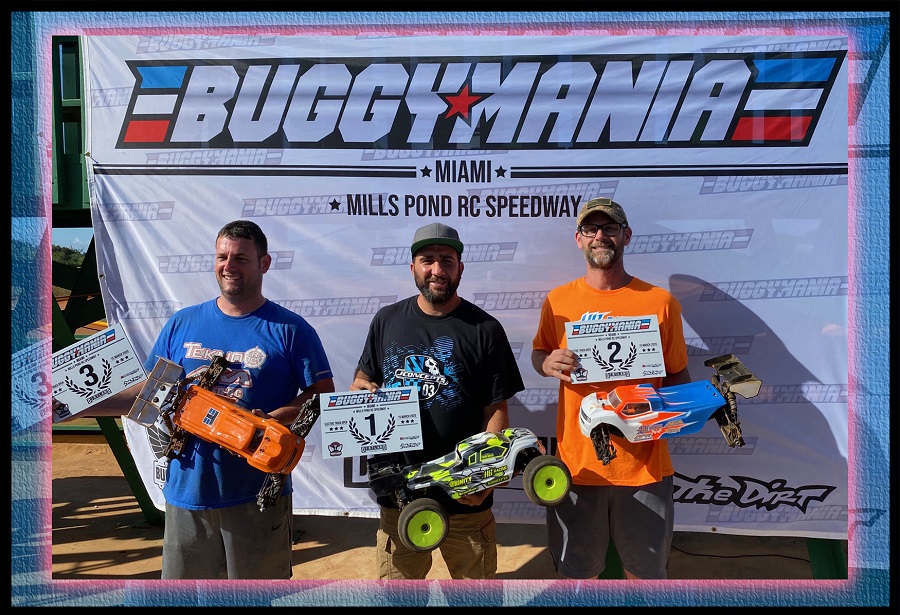 Alfredo Morales – Electric Truggy
Aqua Reflexes
Mono wheels
Finnisher body
NEW F2I wing
"My truck was on rails all weekend. I ran Aqua Reflex in qualifying which would land me the overall TQ and in both mains I ran the same tires. A1 I would put in the fastest run of the weekend which would lock in the overall win. The tires showed great wear even after 5 runs on them even with 110+ degree track surface temps."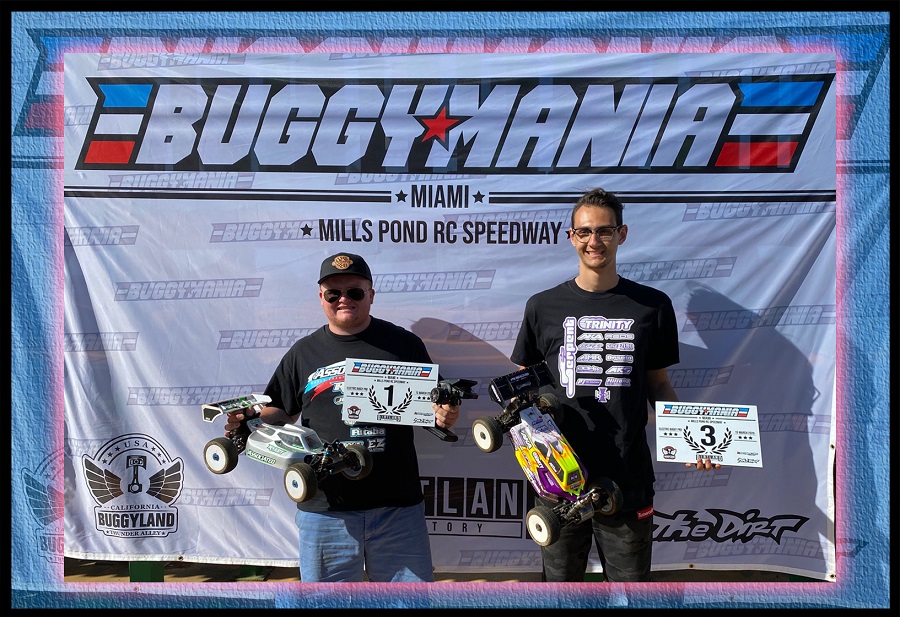 Jackson Brunson – Open Electric Buggy
Aqua Detox
Mono wheels
S15 body
NEW F2I wing
"The pace in E-Buggy was there from the start of the weekend. I made some small changes to accommodate the high grip track surface. I quickly found the Detox tire in Aqua compound was the best choice for me for A1 and A2. I took a 2nd in A1 after a few bobbles, but bounced back strongly in A2 to check out early and take the overall win. Congratulations to my teammates on their wins!"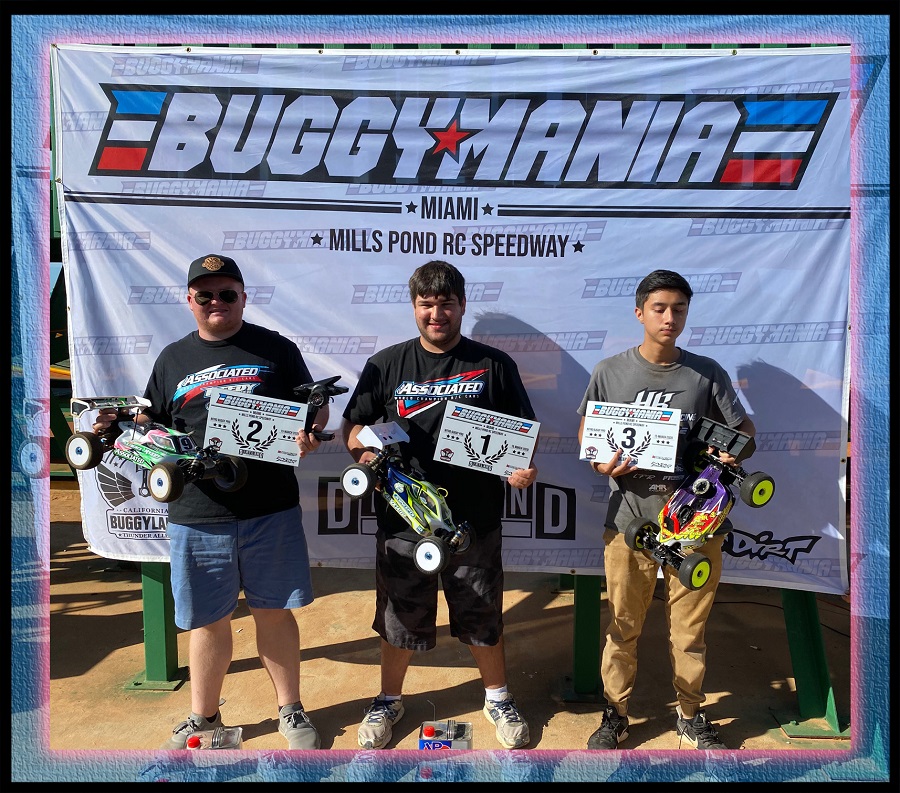 Julien Oliveras – Pro Nitro Buggy
Y2 Detox
Mono wheels
S3 body
NEW F2I wing
"Got there Friday to practice. Both cars felt good. On Saturday qualifying went really well. With a strong finish in qualifying, I was excited for the Mains. In the Mains, I ended up 4th in E Buggy with two 3rd place finishes and for the Nitro Buggy I was able to take the win after Cole had a problem with his receiver which pulled him out of the race. Which sucks, but that's nitro. Thanks to Paul for your tire help and support. And my mom to the awesome pit stops during the main. Now onto the FORCE race at Sundancers."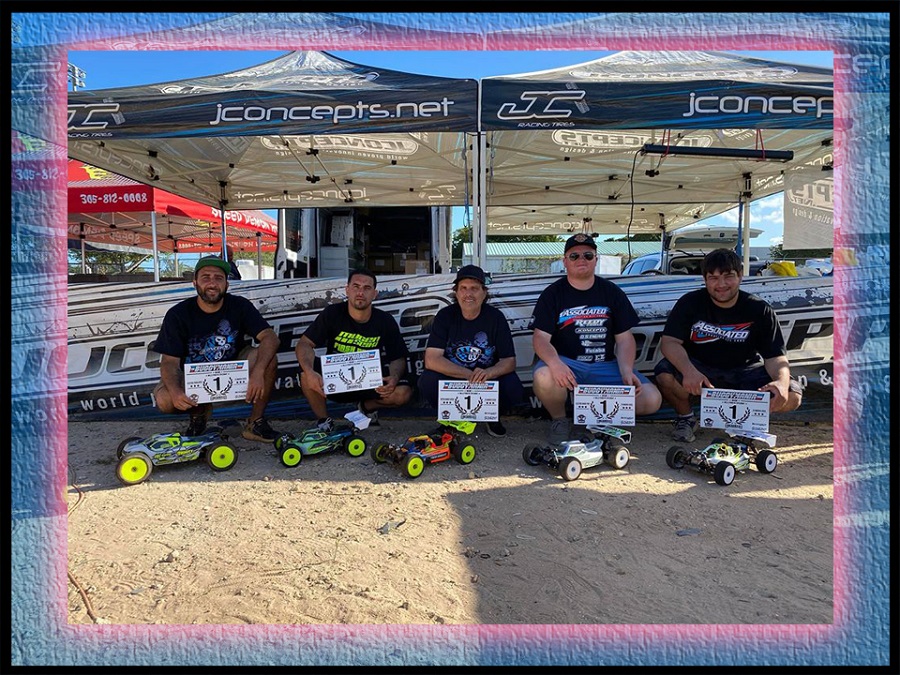 Congrats to Joey & TheDirt on a successful event & the entire JConcepts family that made it out to the event!
#gojconcepts