This past week there were no race results to report on as tracks continued to stay closed around the world. But the JConcepts race team never stops & drivers continued to get their machines ready for racing as soon things clear up. So let's check in on the team to see what they have been doing to keep active in RC in this week's Race Team Update!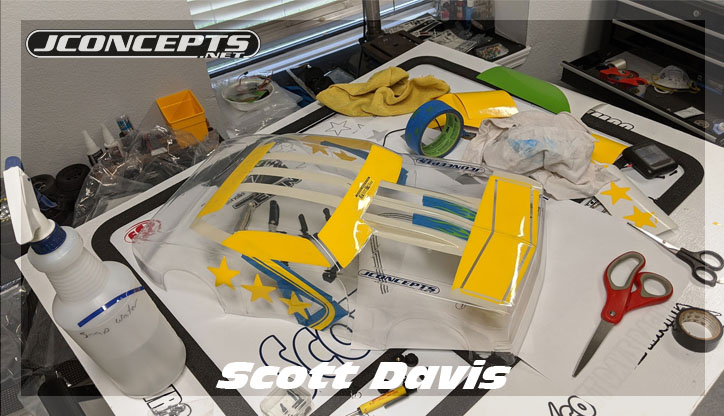 1st up is team driver Scott Davis. He is reporting that he is building a new Street Eliminator car & plans on using the JConcepts Hotties tires mounted on Tactic wheels. Once the car is ready he will top it off with the new 1967 Chevy Camaro Street Eliminator clear body!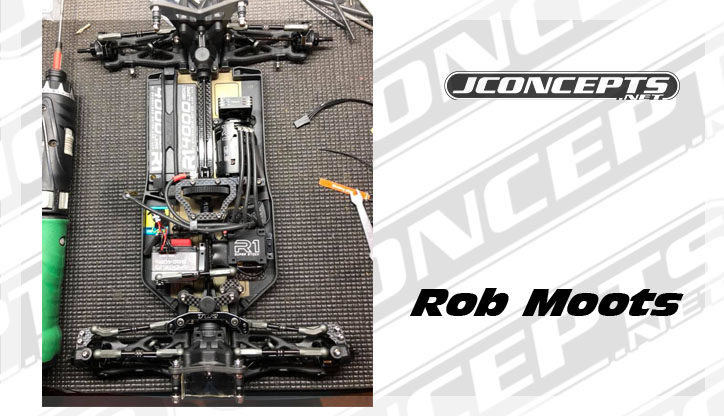 The new TLR 22X-4 wheeler is finally making its way into the hands of many team drivers like Rob Moots. Rob reports that he has his built up & plans on using JConcepts tires, wheels, wings & the new F2 TLR 22X-4 body!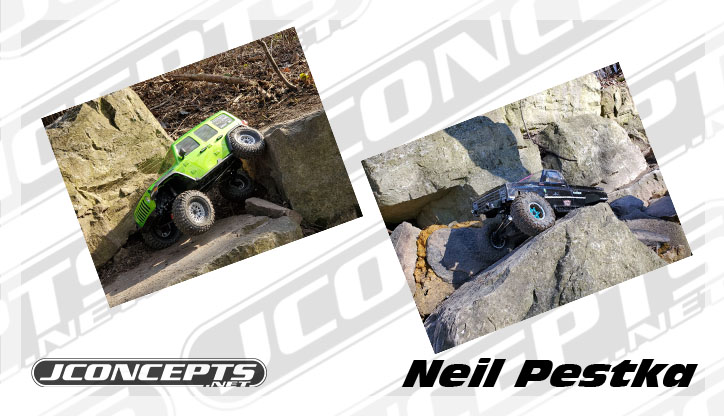 Neil Pestka reports while he waits for tracks to open again he has been killing time by getting his rock crawlers out in action! He says he finished up his JConcepts 1982 GMC K10 body & paired it with the JConcepts Ruptures 1.9" Performance Scaling tires on one rig & the other is using the JConcepts Landmines 1.9″ Performance Scaler tires. Currently his favorite spot to crawl is Kinnickinnic Park Milwaukee, WI since it features plenty of rocks, water features & some trail action.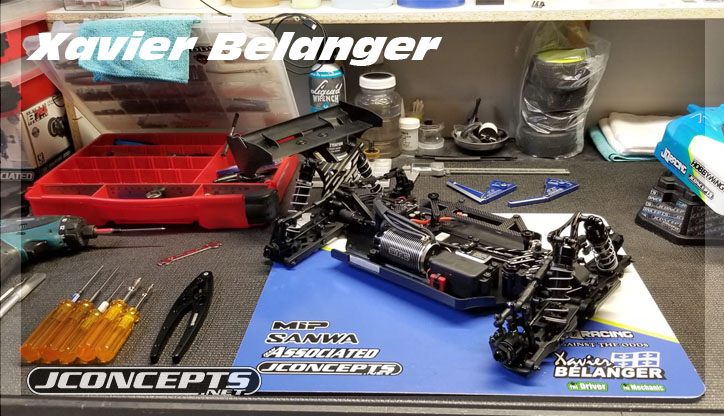 Team mate Xavier Belanger put in some more work on his JQRacing THEeCar Black Edition. He reports that he has a new clear JConcepts S1 body to paint & 2 sets of Reflexes mounted. Aiding him is the JConcepts Aluminum Camber & Ride Height gauges. He also said that when racing resumes he can't wait to run some 1/8 buggy at the Bego Racing RC Raceway.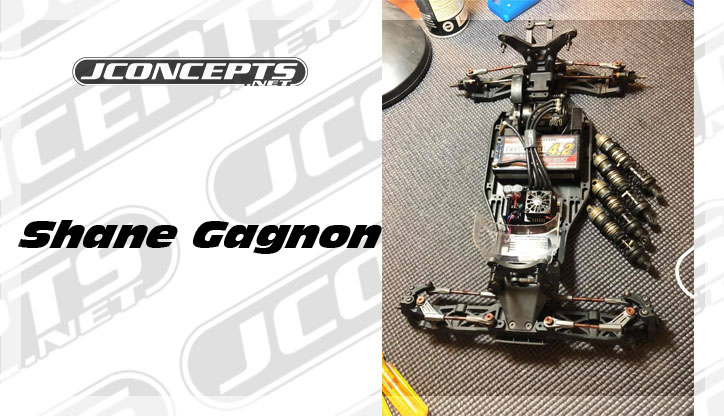 Shane Gagnon says when racing picks up again he can't wait till compete at OCRC again with his Serpent Spyder SRX2 Gen3 with JConcepts Ellipse & Dirt Webs tires.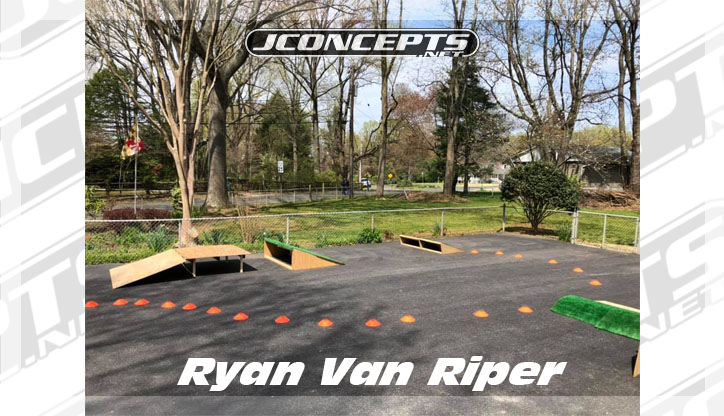 Backyard tracks are making a comeback again as many RC tracks are closed now. Team driver Ryan Van Ripe said that he took some scrap wood & has created his own personal off-road layout. He has been turning laps with his Kyosho RB7 & ZX7 on JConcepts Octagons in the Green compound. He says that driving on asphalt feels a lot like driving on today's clay tracks too!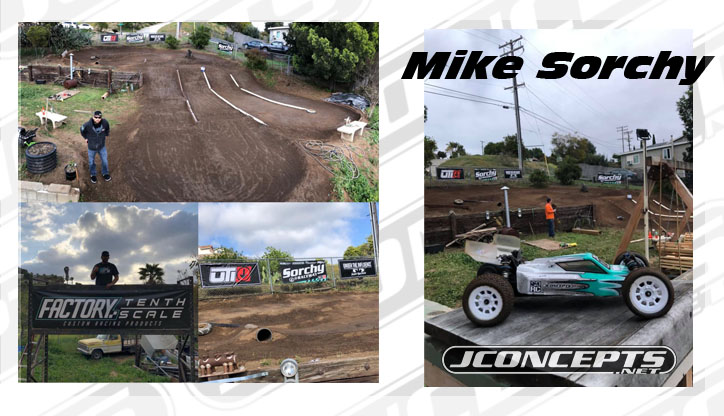 Fellow team driver Mike Sorchy continues to put in more work on his backyard track. This week he said he added a driver's stand & added some custom banners too! The hot setup right now is Green compound Goose Bumps & Groovy tires on the new 9 Shot wheels.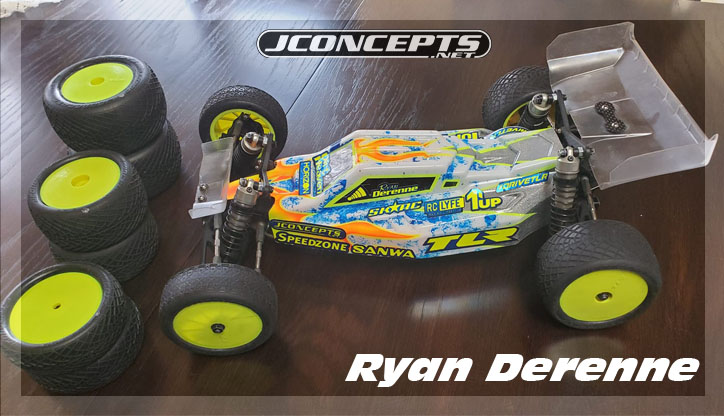 Ryan Derenne reported that when racing resumes he'll be heading back to Dirt Heaven Hobby & Raceway. They had to postpone their 2020 Smack Talk Showdown & hopes he can make the rescheduled event since it is benefit race for a close friend that passed away. In the meantime he finished rebuilding his TLR 22 5.0 DC Elite topped off with a JConcepts F2 body & he also mounted a few sets of Silver compound Ellipse tires as well!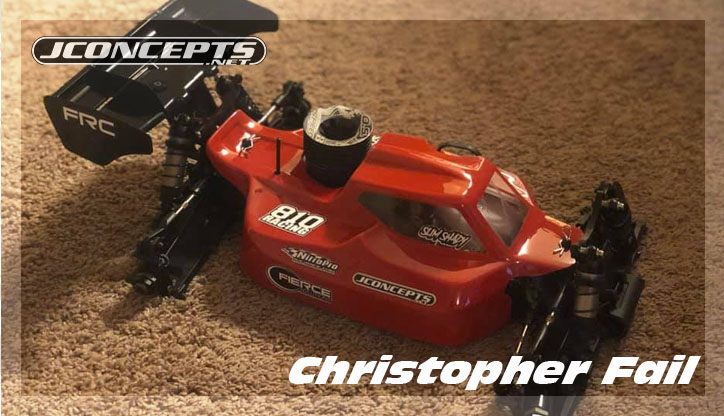 Team driver Christopher Fail kept busy in RC working on his HB D819RS Kit! He said he prepped one JConcepts S15 body & has 2 more on the way to his painter so the paint scheme matches his other vehicles. As soon as racing resumes he can't wait to use some JConcepts rubber to throw down some fast laps at Sumter RC Raceway!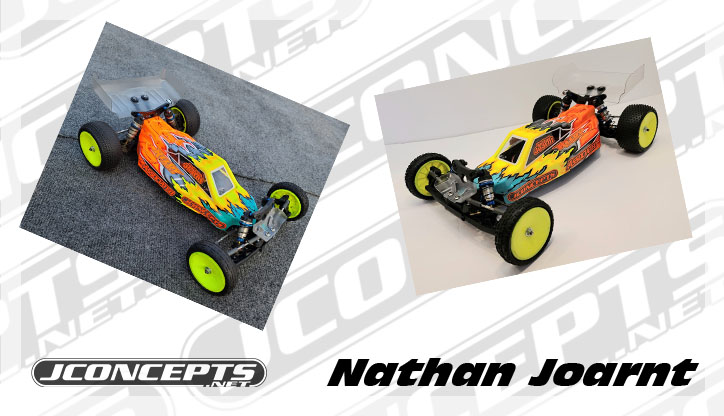 Nathan Joarnt says when racing picks up again he will first race at his home track, MMR3 in Saint Louis Park, MN! At that track he likes to use the JConcepts Twin Pins & Swaggers tires with the F2 body & Aero wing. He'll also make his way over to Dollar Hobbyz in Woodbury, MN to compete as well, but at this location he'll run the JConcepts Nessi & Swagger rubber in combination with a F2 body and Aero wing.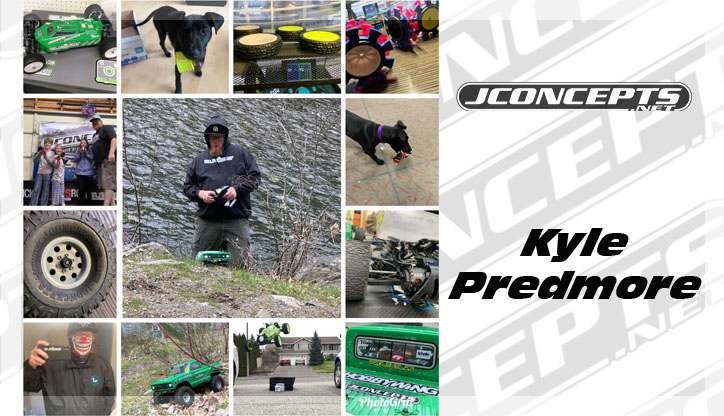 JConcepts driver Kyle Predmore reported that the first place he will race is at Tacoma R/C Raceway in Tacoma, WA. Till then he has been keeping busy with some home wrench sessions which included finishing up a refresh on his B64D for some dirt racing. He also mounted some JConcepts Ellipse tires in the Gold compound along with fresh Swaggers & Nessi carpet tires for turf racing at DieHard RC in Snohomish, WA! Now say that city name 5 times real fast!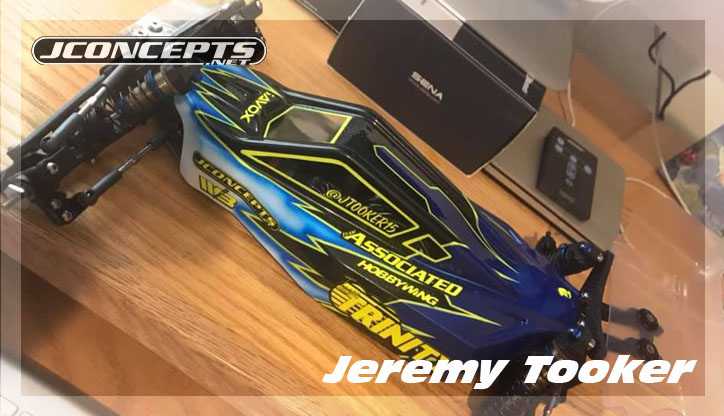 When SDRC Raceway reopens JConcepts driver Jeremy Tooker will be ready to down some fast laps. He said in the meantime he has spent time working on his Team Associated B6.2 topped off with a JConcepts Astro wing, Aero front wing, Fin Titanium Shock Stand-offs, 3-Gear Laydown/Layback Transmission Motor Plate, Carbon Fiber Shock Towers & a P2k body!
Adam Rayls checks in & reports that he is busy rebuilding his JConcepts BJ4 Worlds Edition! He will equipping it with fresh JConcepts rubber on Mono wheels! You definitely don't many of these wheelers anymore!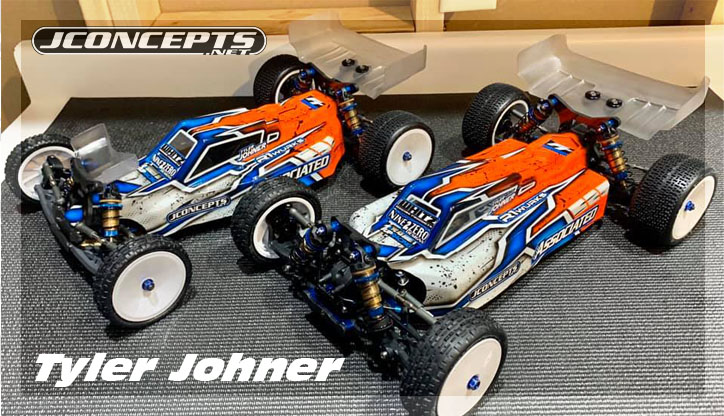 JC driver Tyler Johner reports that he has Team Associated B6.2 & B74 rides ready to roll! He will be taking them to Thunder Road RC Raceway in Waite Park, MN as well as Dollar Hobbyz in Woodbury, MN for some carpet racing. Both cars are decked out JConcepts Swaggers & Twin Pins rubber, F2 bodies, Mono wheels, & Carpet/Astro wings!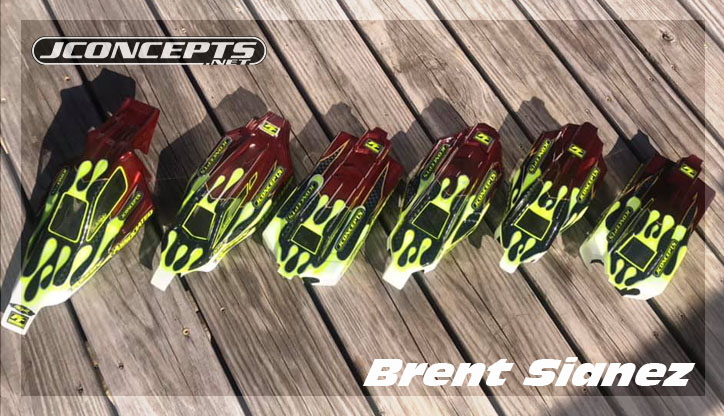 Team driver Brent Sianez recently picked up the new JConcepts Precision Curved Scissors & he is putting them to work right away. Brent recently got some new lids painted up in his paint scheme which includes the JConcepts Team Associated RC10B3, P2K & F2 clear bodies! He can't wait to run these at RCHR (Radio Control Hobbies & Raceway) in Waterbury, CT too!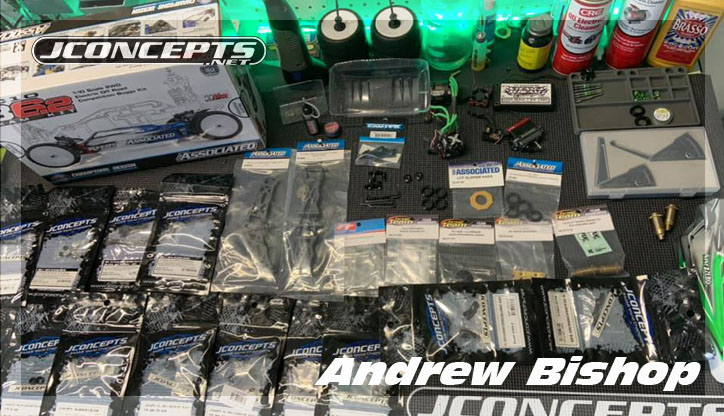 Finally, JConcepts driver Andrew Bishop reports that he has a new B6.2 build going down & is installing the following JConcepts goodies to unlock that extra 0.02:
RM2 Bronze, Bearing Oil And General-Purpose Medium Lubricant
RM2 Red O-Ring Grease And Treatment
P2K clear body
Carpet | Astro High-Clearance Rear Wing
Twin Pins tires
Nessi tires
Along with a ton of other JC gear!
Looks fast already Brent!