In this week's report we check in with the JC team to see how they have been keeping busy while racing is temporarily suspended. They reported several activities like fresh kit builds, track builds, VRC racing and more! Read on below to see what all is in store in this week's Race Team Update!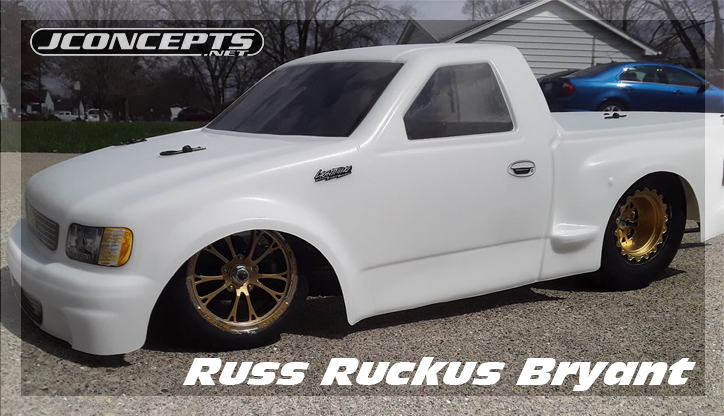 Team driver Russ Ruckus Bryant reports that he has another fresh JConcepts body ready to rip. This past week he prepped a new JConcepts 1999 Ford F-150 Lightning body which he dubbed the "Yetti Jr." since it modeled after a full size Twin Turbo Ford Lightning drag truck.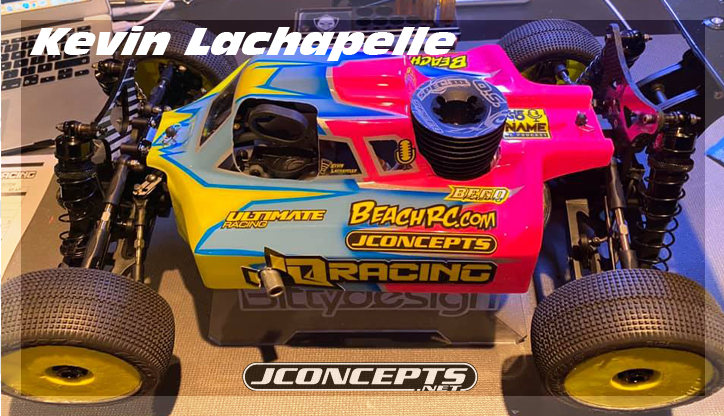 JConcepts driver Kevin Lachapelle reported that he built a new 1/8 Electric Buggy over the previous weekend. This new JQRacing THEeCar Black Edition buggy is equipped with a JConcepts S1 body and the new F2I wing. Looks killer Kevin!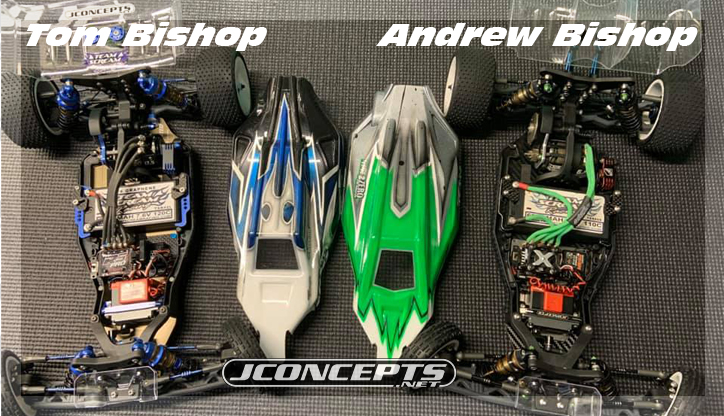 Team mates Andrew and Tom Bishop spent last week prepping their new Team Associated B6.2s with a plethora of JC gear!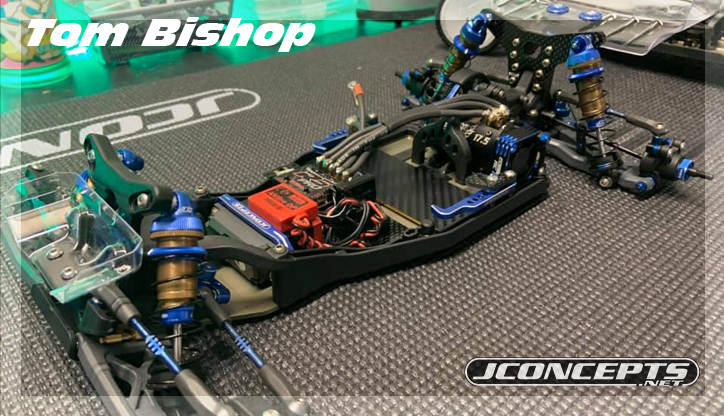 Andrew says he went with a "black out" scheme for all of his JConcepts options parts while Tom opted to feature the blue color option. Both drivers are using the following products:
Fin Titanium Turnbuckle Set
Fin, 12mm Shock Collar
Fin, VCS Shock Bottom Cap
Fin 12mm V2 Shock Cap
Servo Mount Bracket
Fin Titanium F&R Shock Stand-offs
Swing Operated Battery Retainer Set
Rear Suspension C Mount
Rear Suspension D Mount
Titanium Front Axle Set
3-Gear Laydown | Layback Transmission Motor Plate
Aluminum Steering Rack
Aluminum Steering Bellcranks
7mm Light-Weight Hex Adaptor
P2 High-Speed Body
P2K Body
High-Clearance Rear Wing
Rear Wing Center Divider
Finnisher Aluminum Wing Buttons
Nessi 2.2" Buggy Rear Tire
Swaggers Carpet And Astro Tires
Awesome builds guys and can't wait to see how these perform once racing resumes!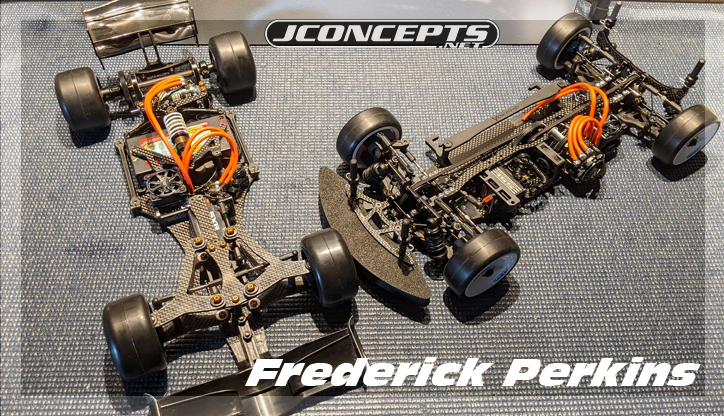 JC driver Frederick Perkins checks in to report that he spent last weekend putting the final touches on his on-road Nats cars. The final pieces to install are some new JConcepts lids. He said he will be picking up a A1R (A1 Racer) 190mm Touring Car clear body along with the J21 Javelin clear body!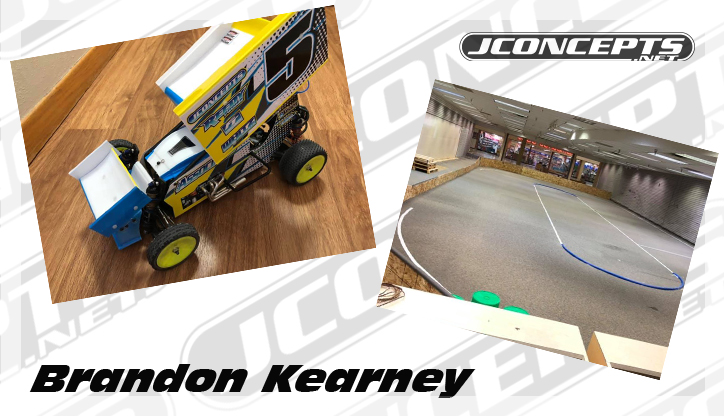 JConcepts team driver Brandon Kearney spent his time on a few projects. First, he has been helping to setup a new indoor oval RC track in Fort Dodge, IA. He has been running his sprint car there for testing and reported that he is using the JConcepts Swaggers tires on the front with Nessi tires in the rear. And they are mounted on Mono wheels in the yellow color option.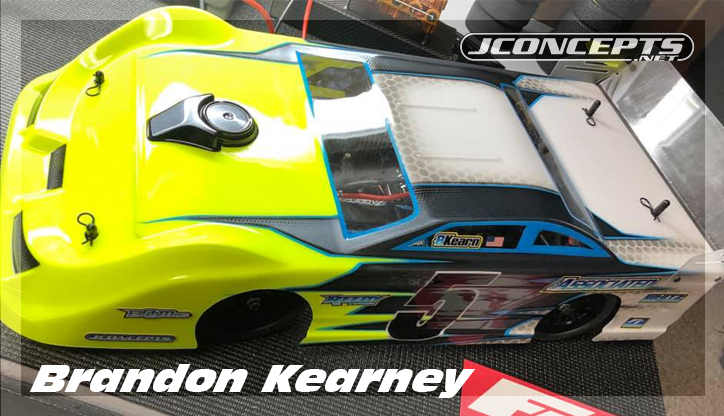 He also mentioned that he just got his latest body back from the painter. He had a new JConcepts L8 Night Late Model body decked out in his paint scheme and it looks fast already Brandon!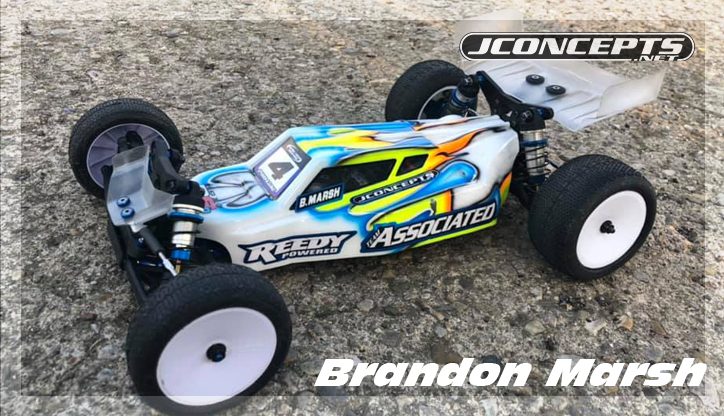 Speaking of fast, fellow team mate Brandon Marsh needed to quench his need for speed with some speed runs on a near by road. His associated ride is looking sharp and for his test runs he opted to use Blue compound Pressure Points in the rear and Bar Flys in the front!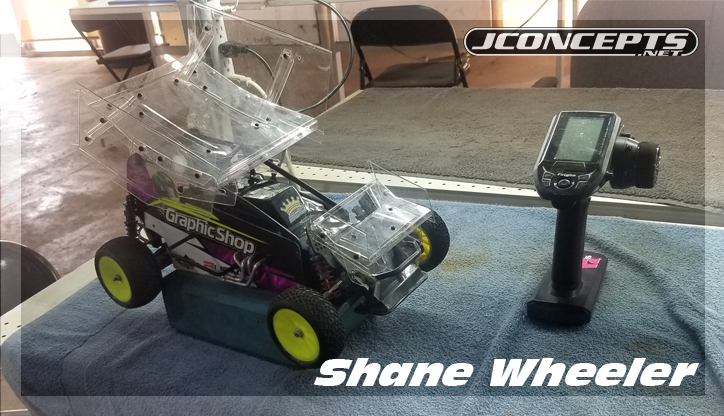 Team driver Shane Wheeler checked in to report that he got some wing testing in this past week on his open sprint car. He said he was using a combination of JConcepts Sprinters and Ellipse tires.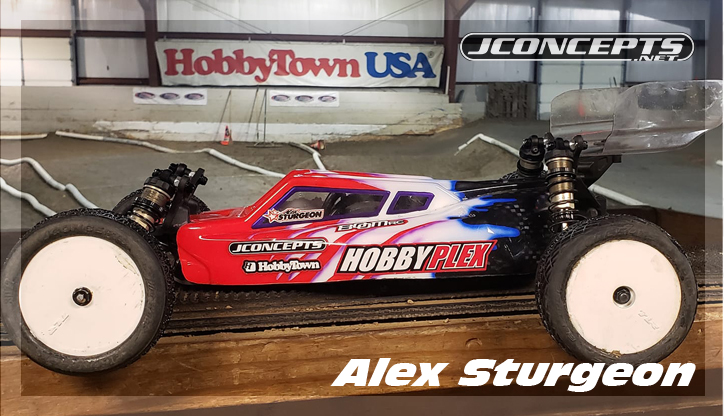 Team driver Alex Sturgeon reports that he got some private track time on the Plex's enormous indoor off-road layout. He said he is patiently waiting for racing to resume and in the meantime he is using the JConcepts Dirt Webs in the front and Ellipse tires in the rear for test runs on his buggy. He also said he is using the Gold compound for all the tires.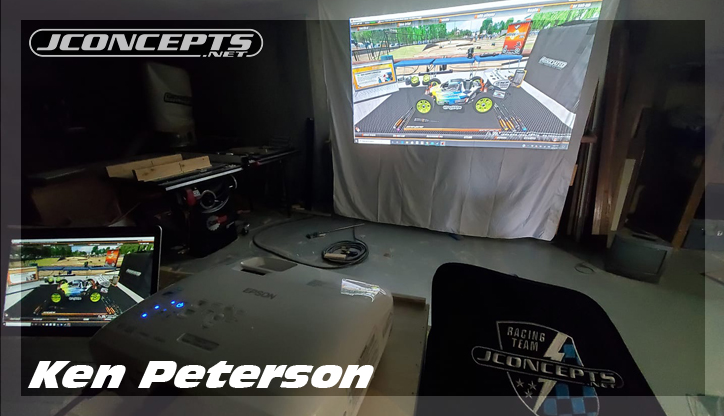 JC driver Ken Peterson couldn't run on the same track as Alex so he did the next best thing and got setup to run laps on VRC-Pro. But bigger is better right, so Ken reports that he took his private wood shop and converted it over to play VRC on the big screen! Looks fun Ken and can't wait to see how this hard work pays off on the track once we get back to racing!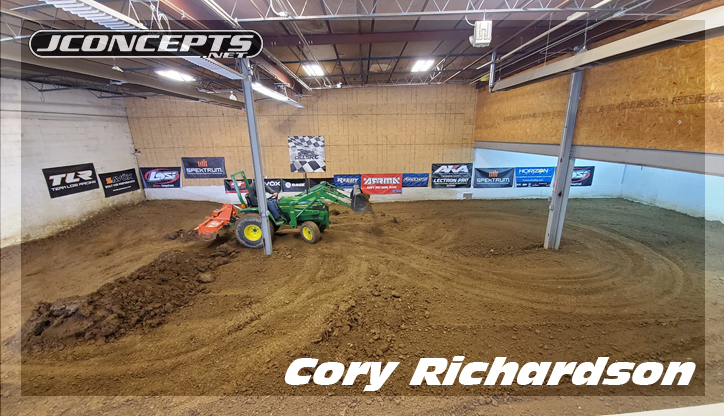 Finally, speaking of work, JConcepts team driver Cory Richardson has been putting in work on a fresh layout for Bill's RC Hobby Shop in Marion, IN. Everyone likes to turn laps on a fresh track build and from the looks of things this new layout will be race ready soon!
Thanks to all the drivers for their continued support and can't wait to see you all at the track soon!